Spellbinders Fave 2023 Holiday Products Blog Hop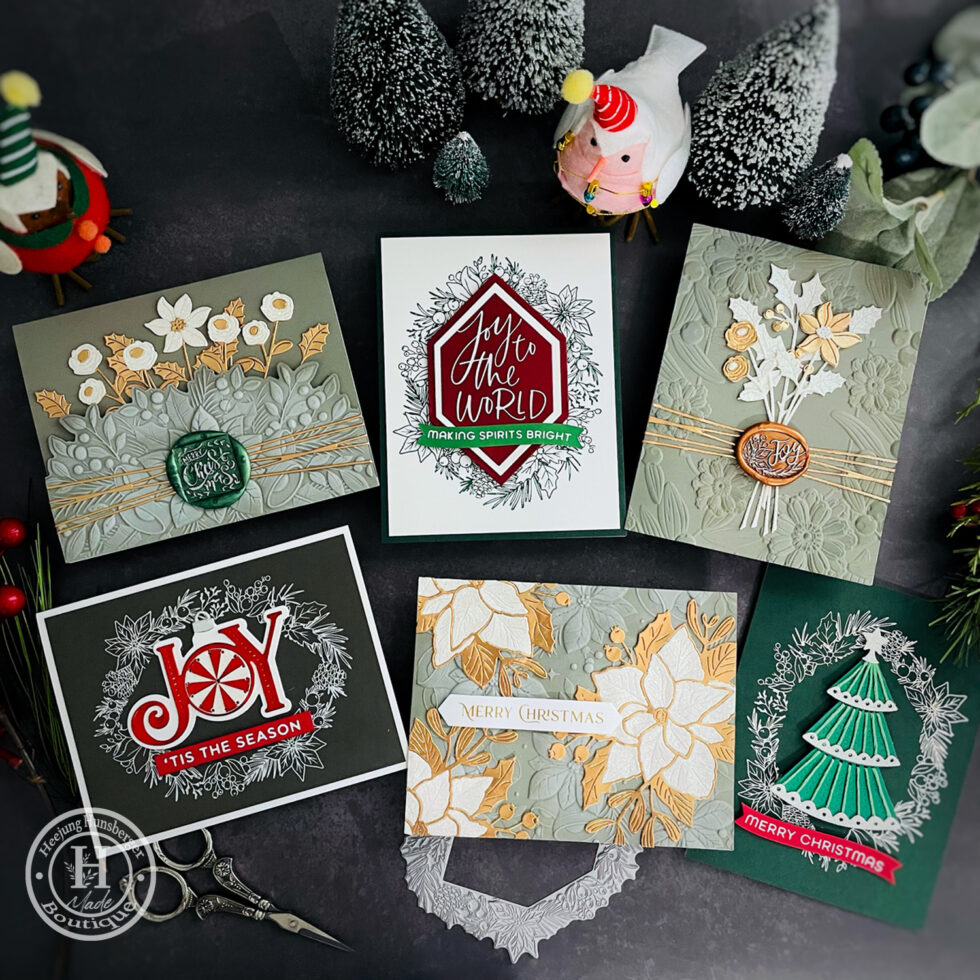 Hello Crafty Friends,
Welcome to my blog! I'm thrilled to join the Spellbinders Fave 2023 Holiday Products Blog Hop!
Today I'm sharing a few cards featuring my favorite color combo and some with the Holiday Foliage Joy Press Plate.
My Fave Color Combo Christmas Cards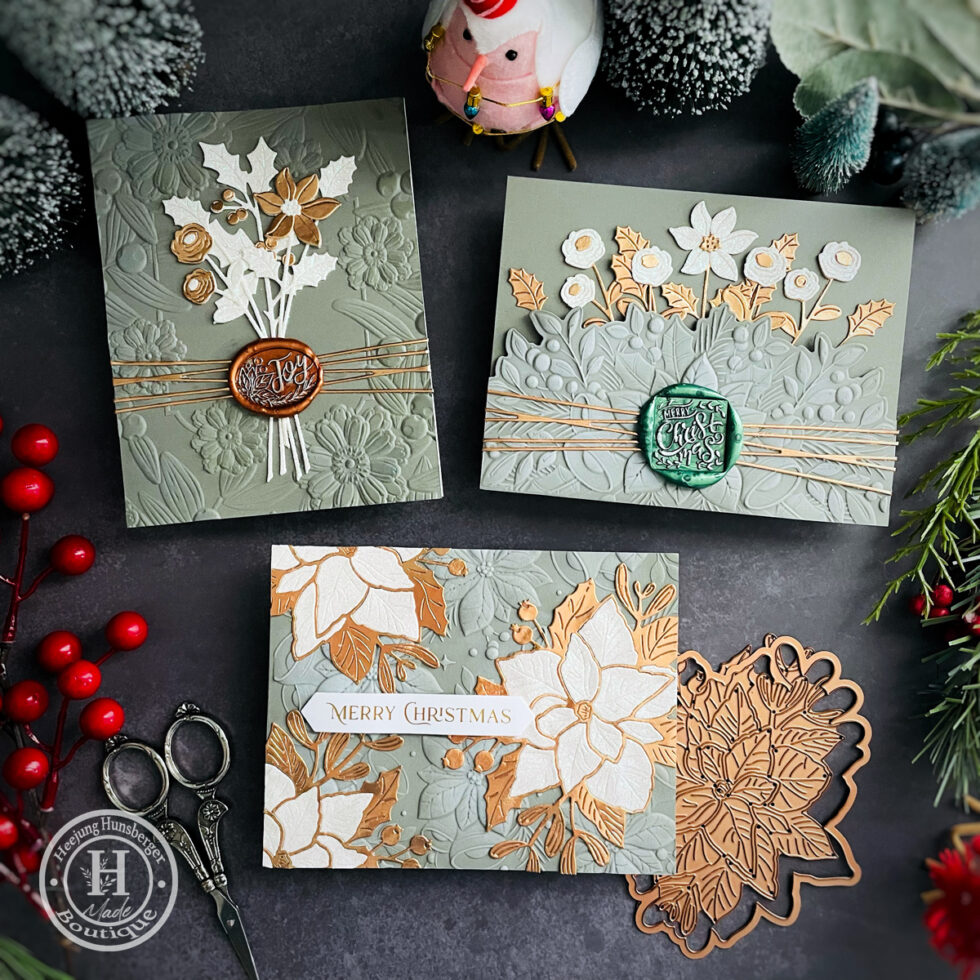 I really adore Spellbinder's Card Stock colors and one of my favorites is Lunar Gray. For my Christmas Cards, I used a mix of Lunar Gray card stock, Copper, and white glitter card stock. I already shared two of these cards with you earlier, but I also made another one using my favorite die and embossing folder of this year.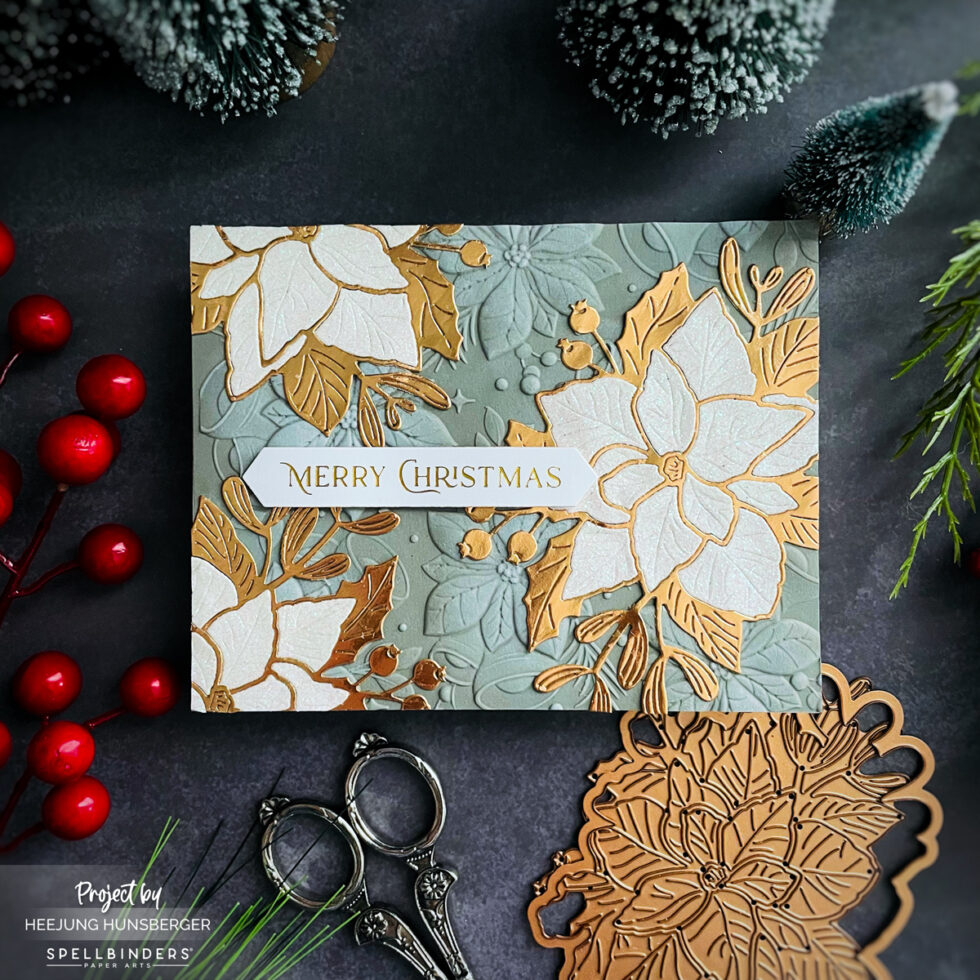 I created this card using the Poinsettia Bloom Dies from the De-light-Ful Collection and used the Poinsettia Bells & Border 3D embossing Folder for the background.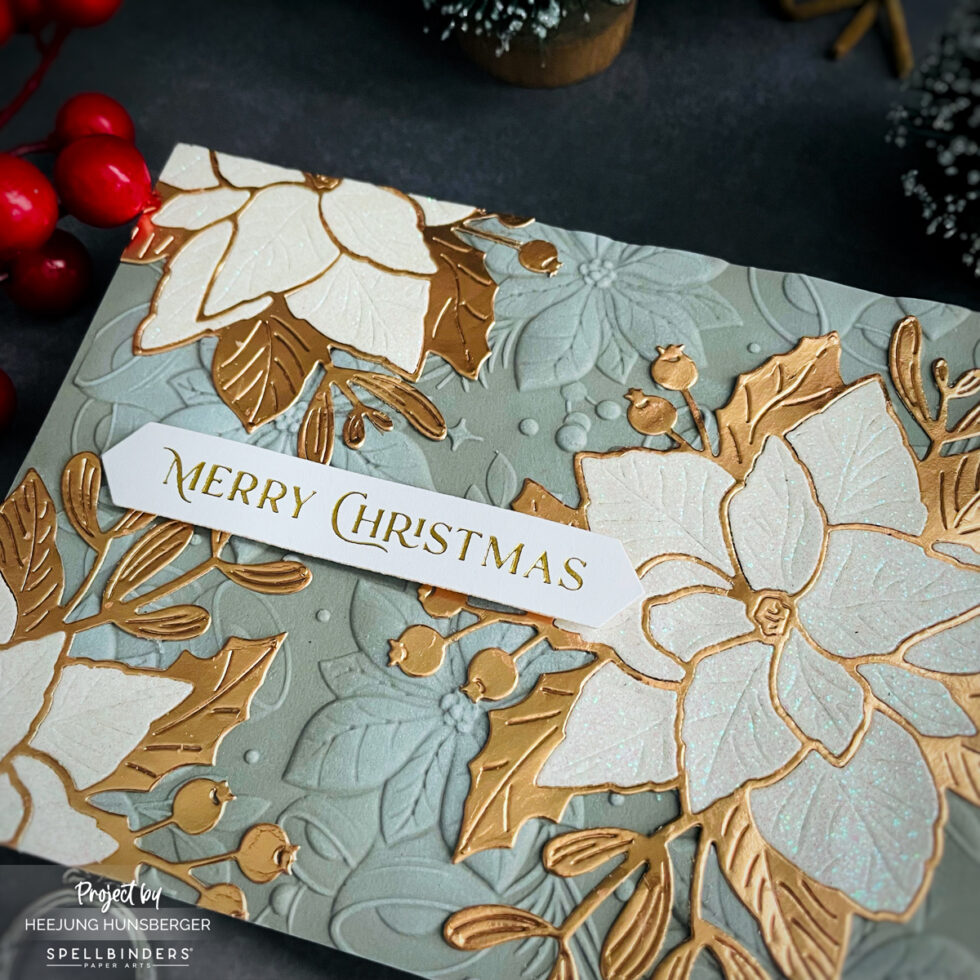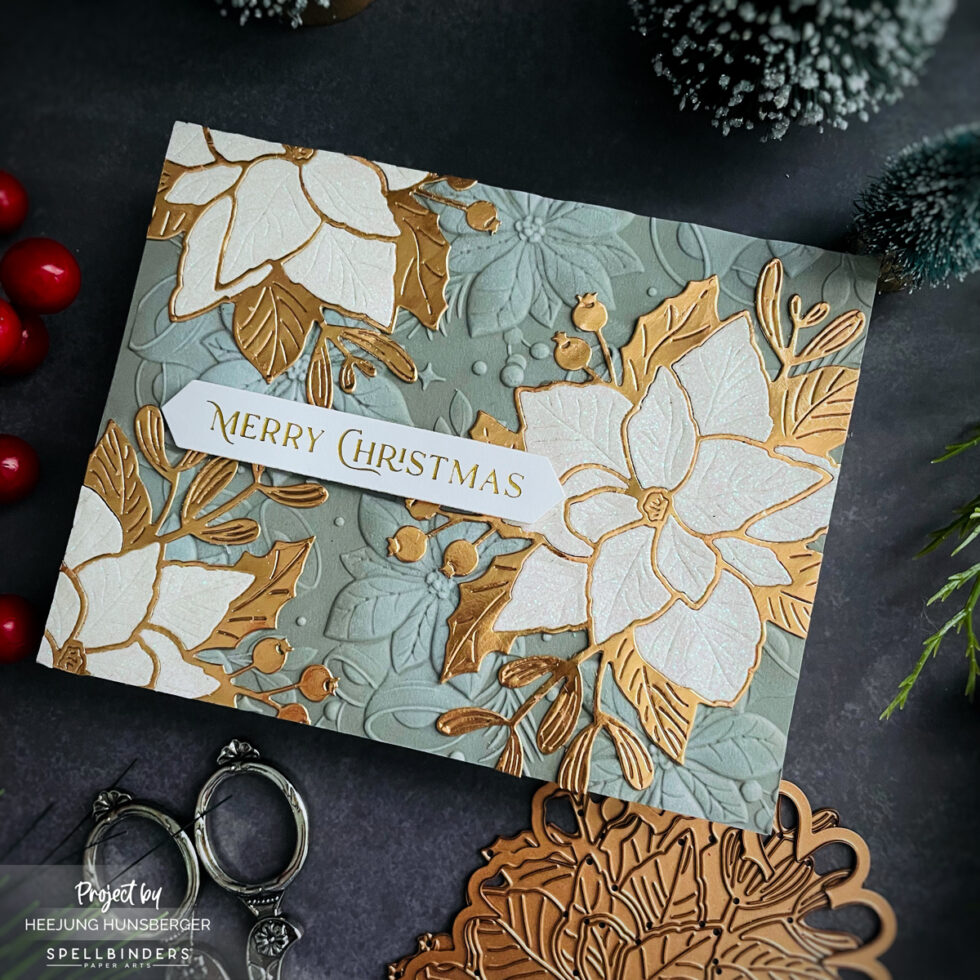 I applied white pigment ink over the embossed paper using a paper pouncer.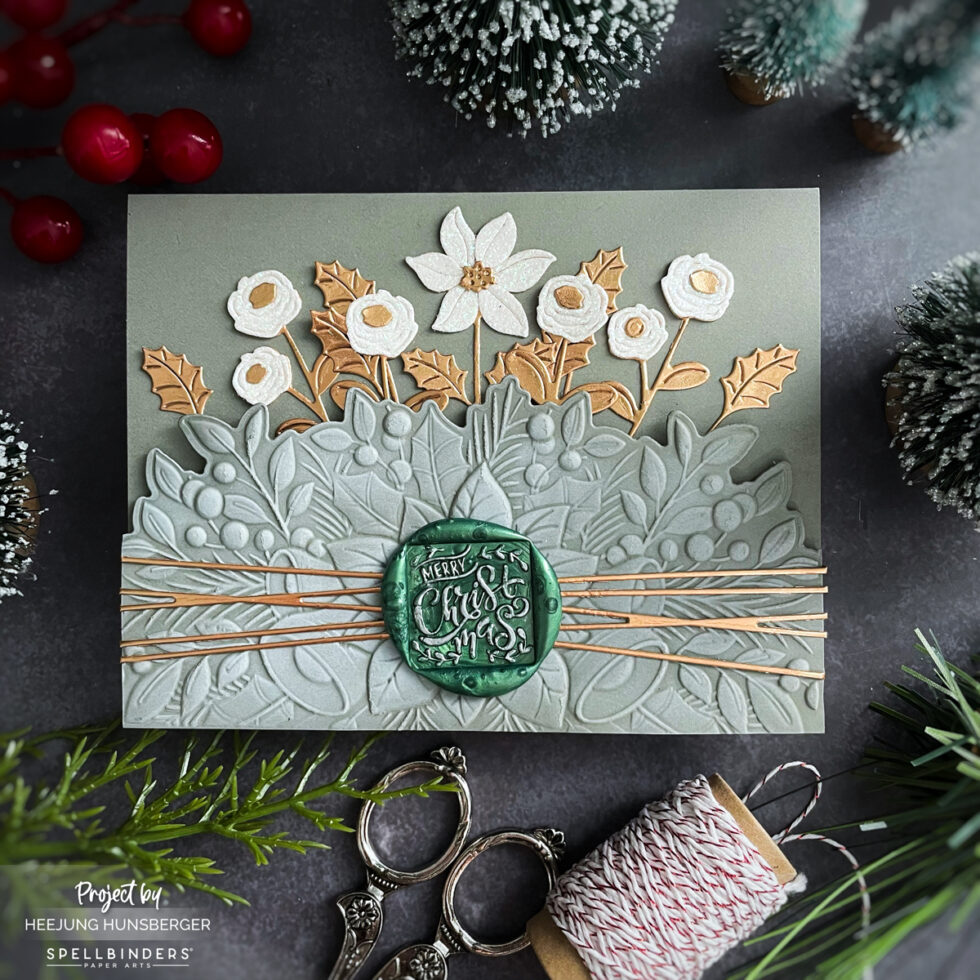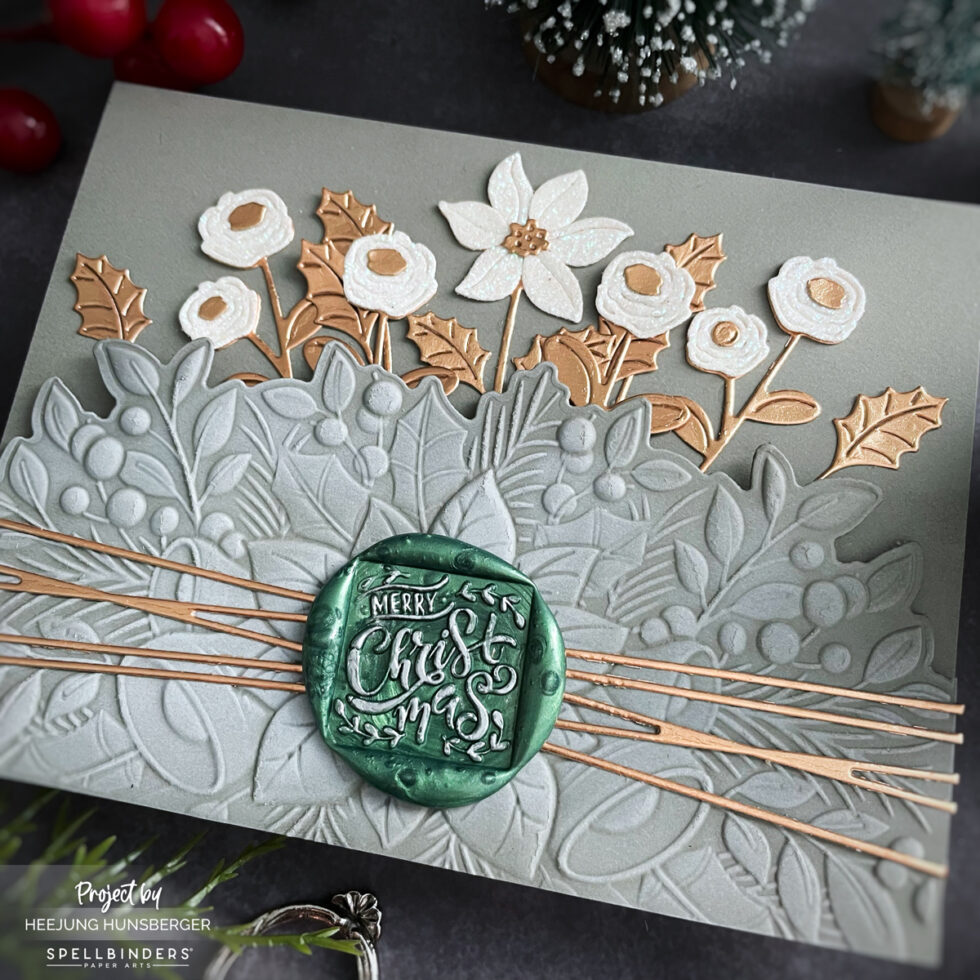 I used the same embossing folder with the previous card (Poinsettia Bells & Border) with the Sealed Christmas Sprigs Dies.
For more details
My Fave BetterPress Plate Christmas Cards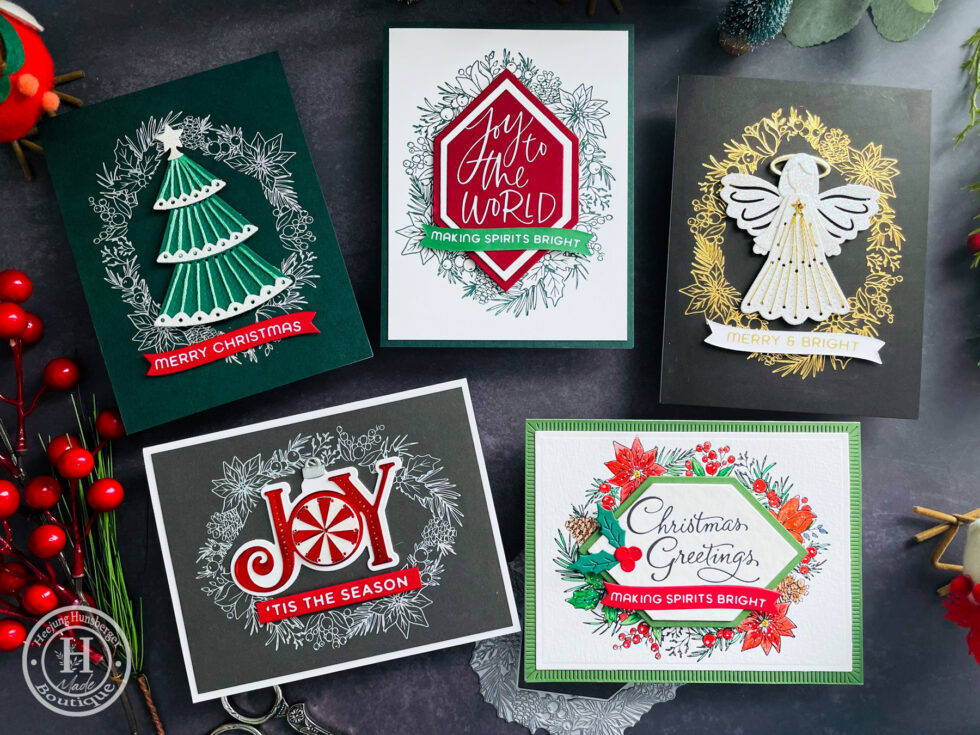 You can tell how much I loved using the Holiday Foliage Joy Press Plates for making cards this year.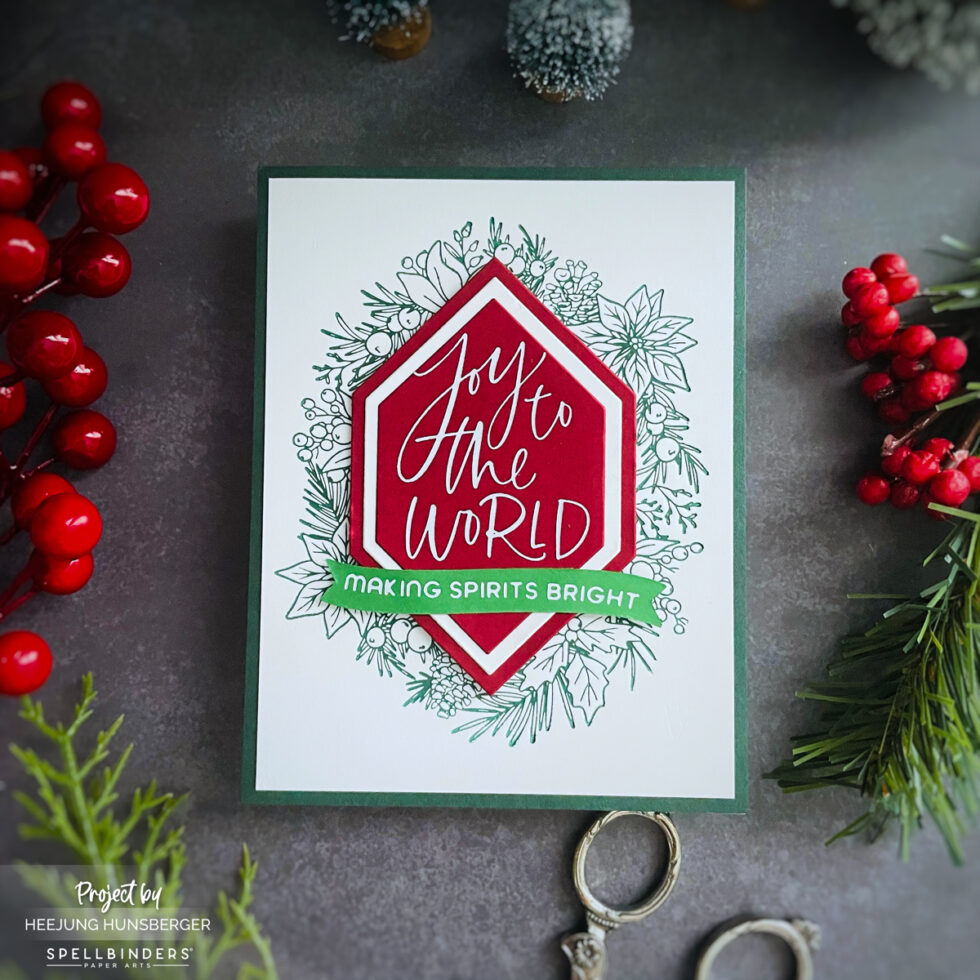 I enjoy using this plate in two different ways: by pressing it and hot foiling it. The card pictured above was created by pressing the plate with green ink. I have shared this card before.
For more information, please follow the link provided below.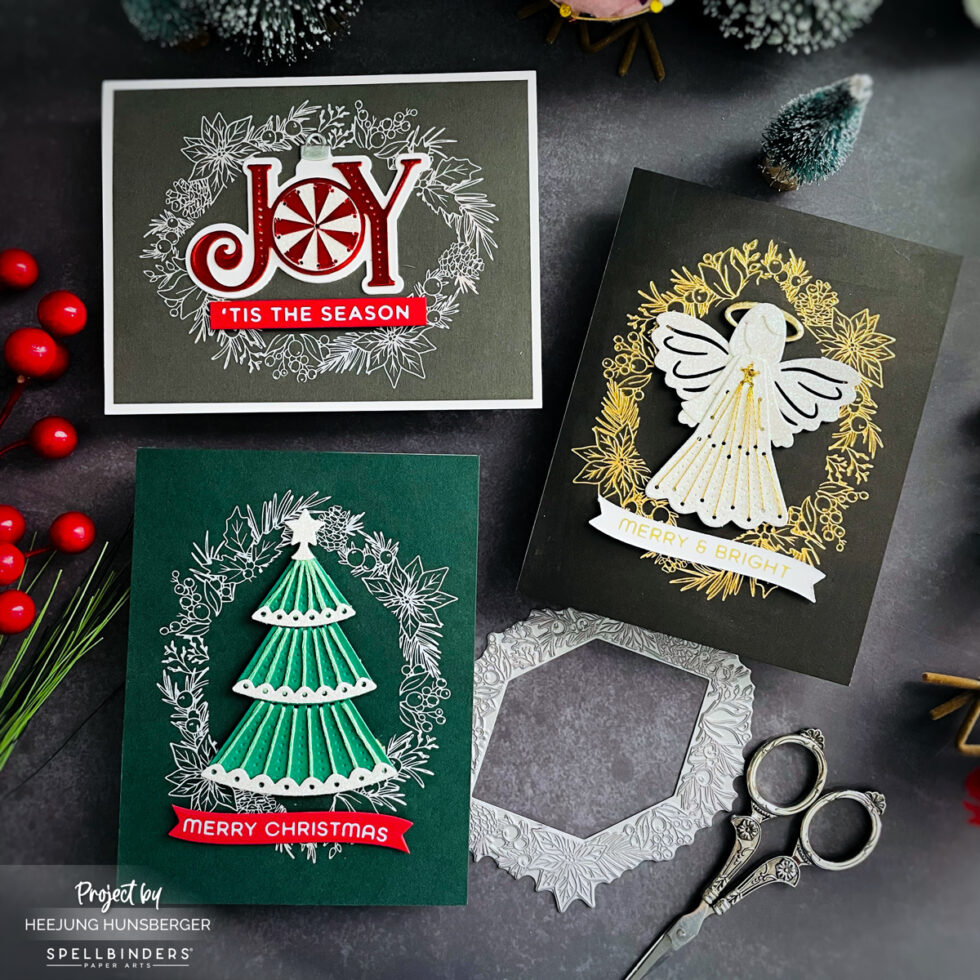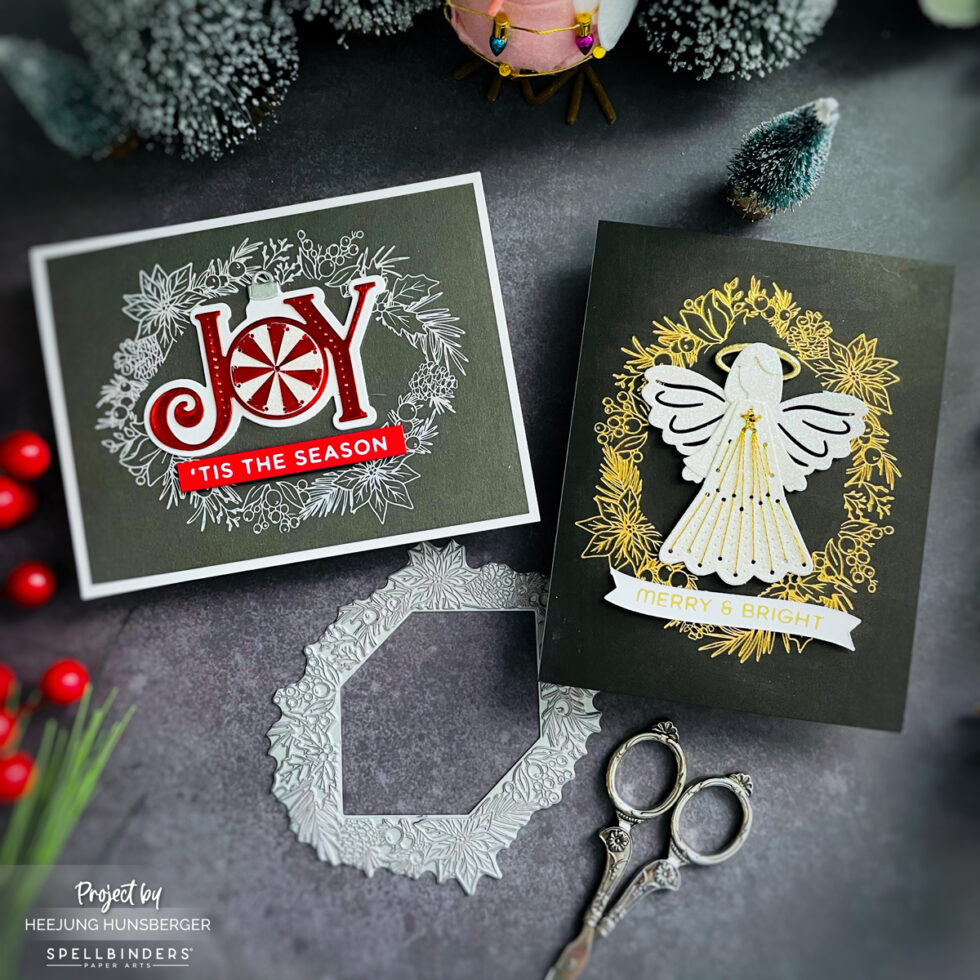 I couldn't share these two cards featuring the 12 Days of Stitchmas because the kit was sold out too quickly.  I used the Holiday Foliage Joy Press Plates with different stitching dies.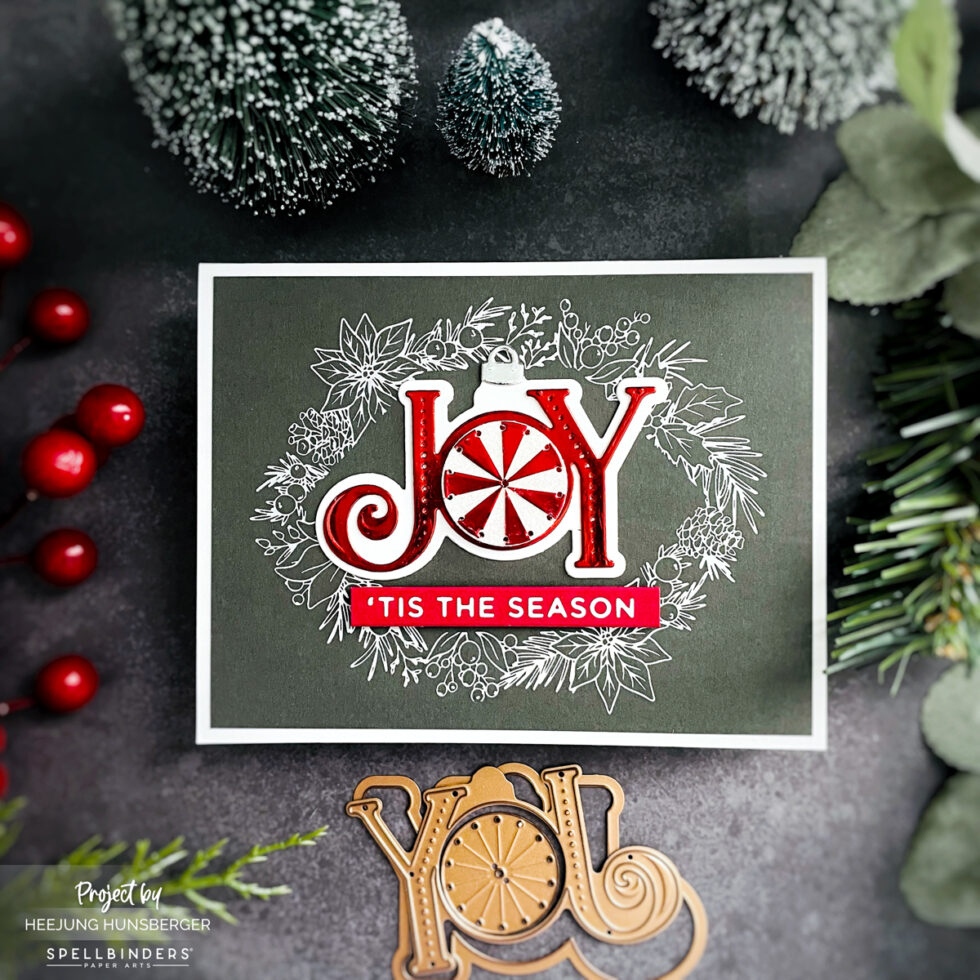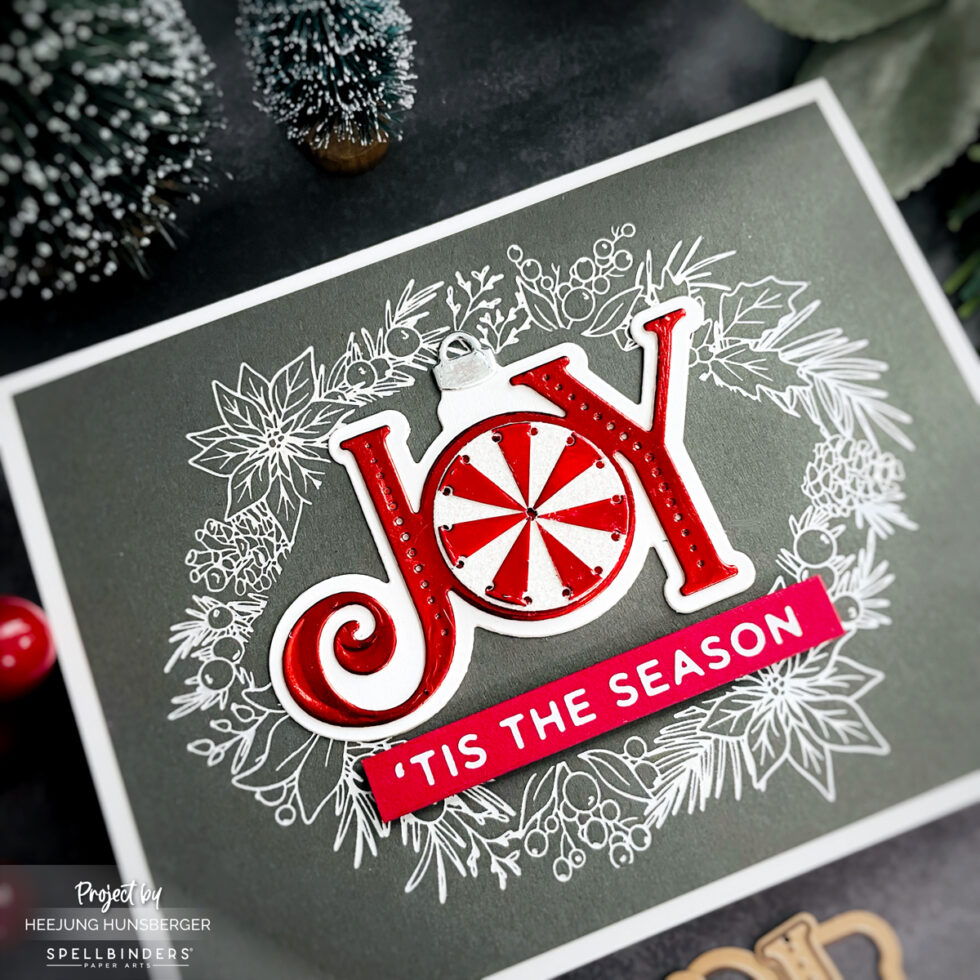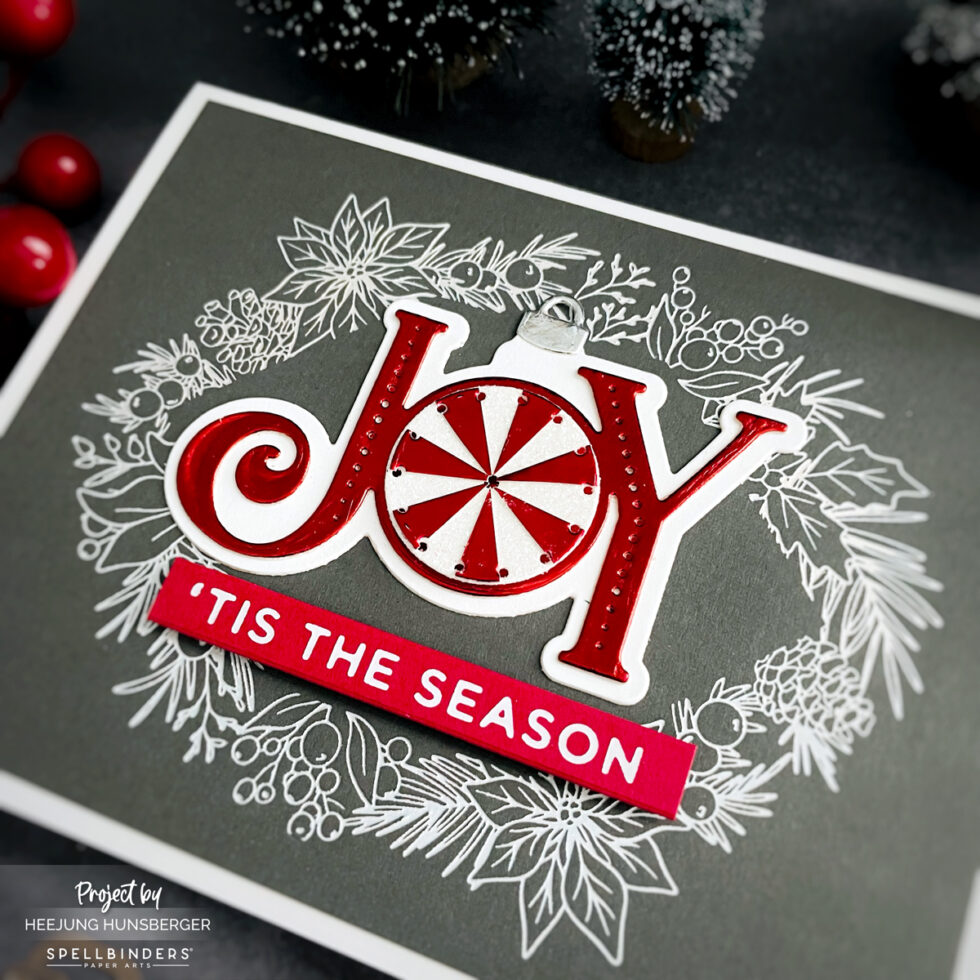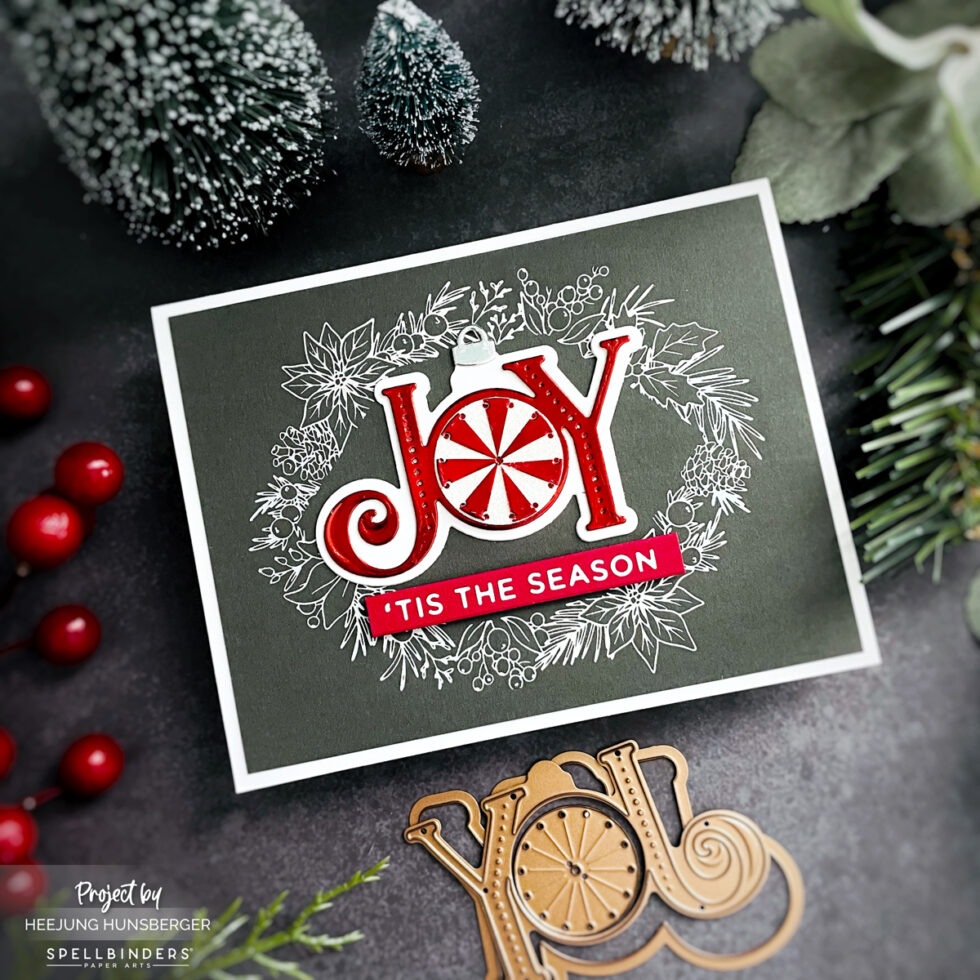 I hot-foiled the Holiday Foliage Joy Press with Prism Foil on the Graphite Card Stock. And I die-cut the Joy Die on Mirror Red Card Stock.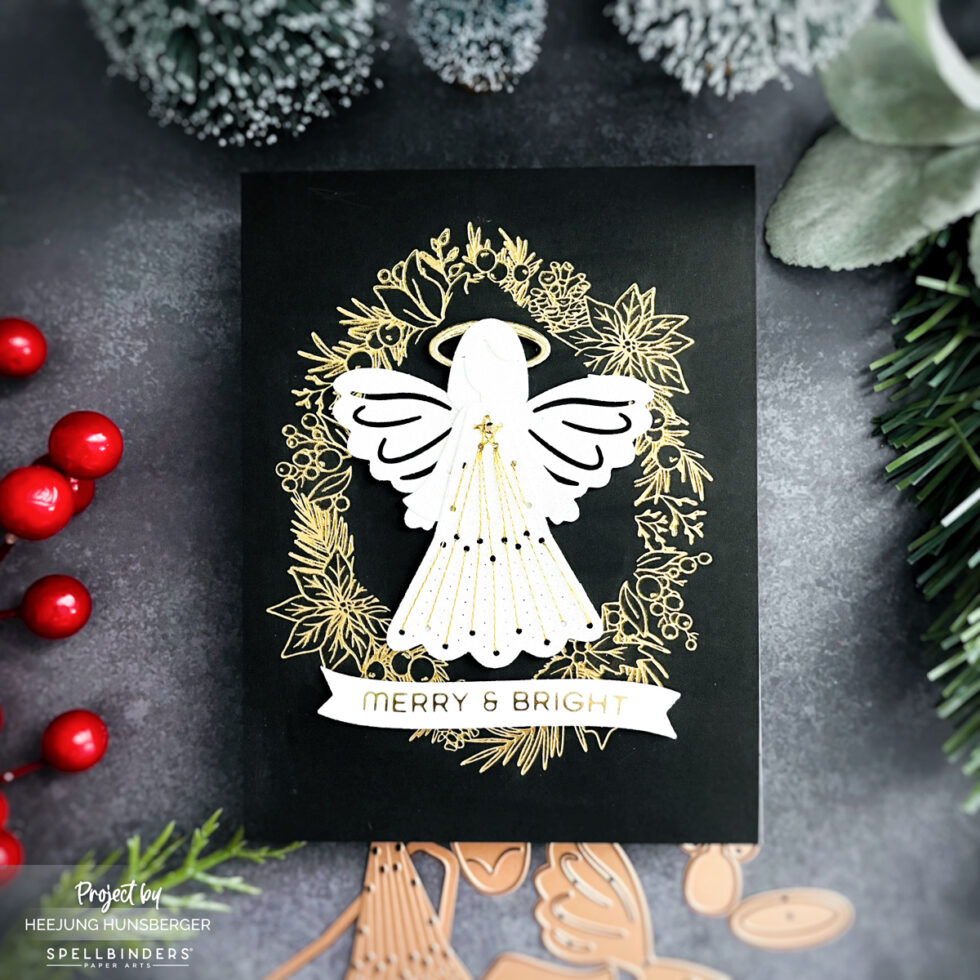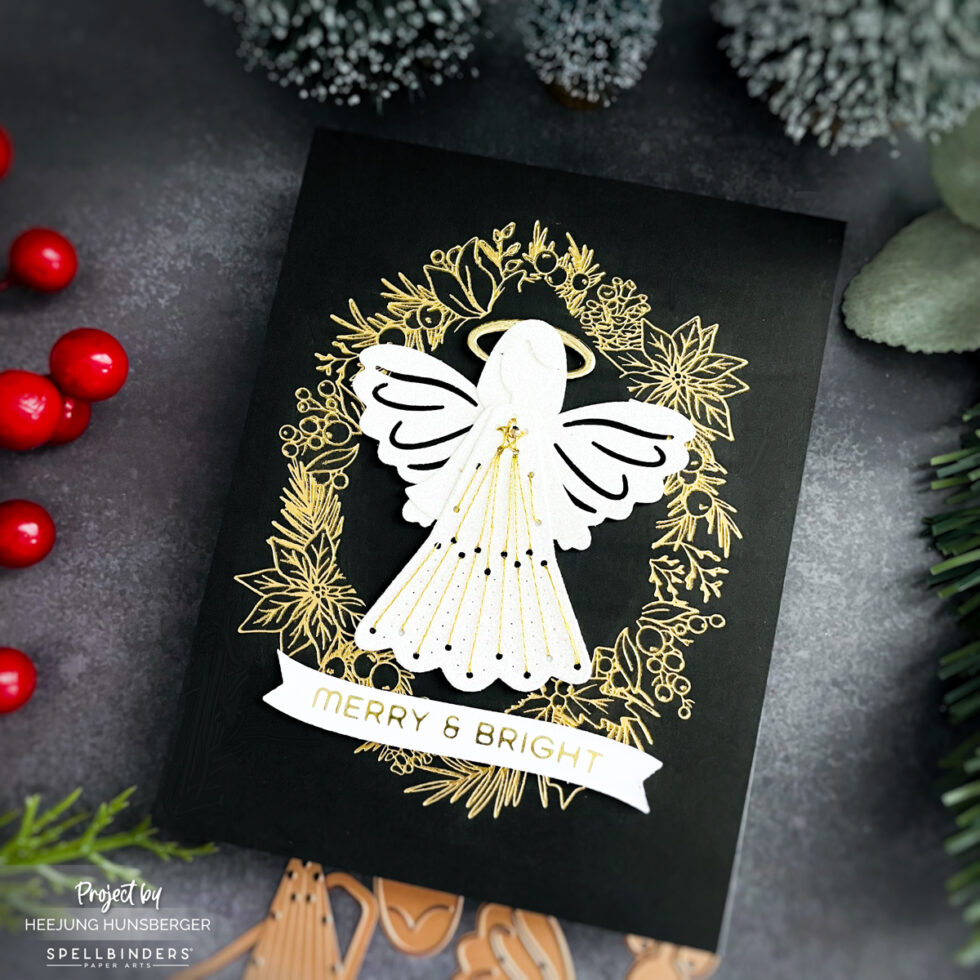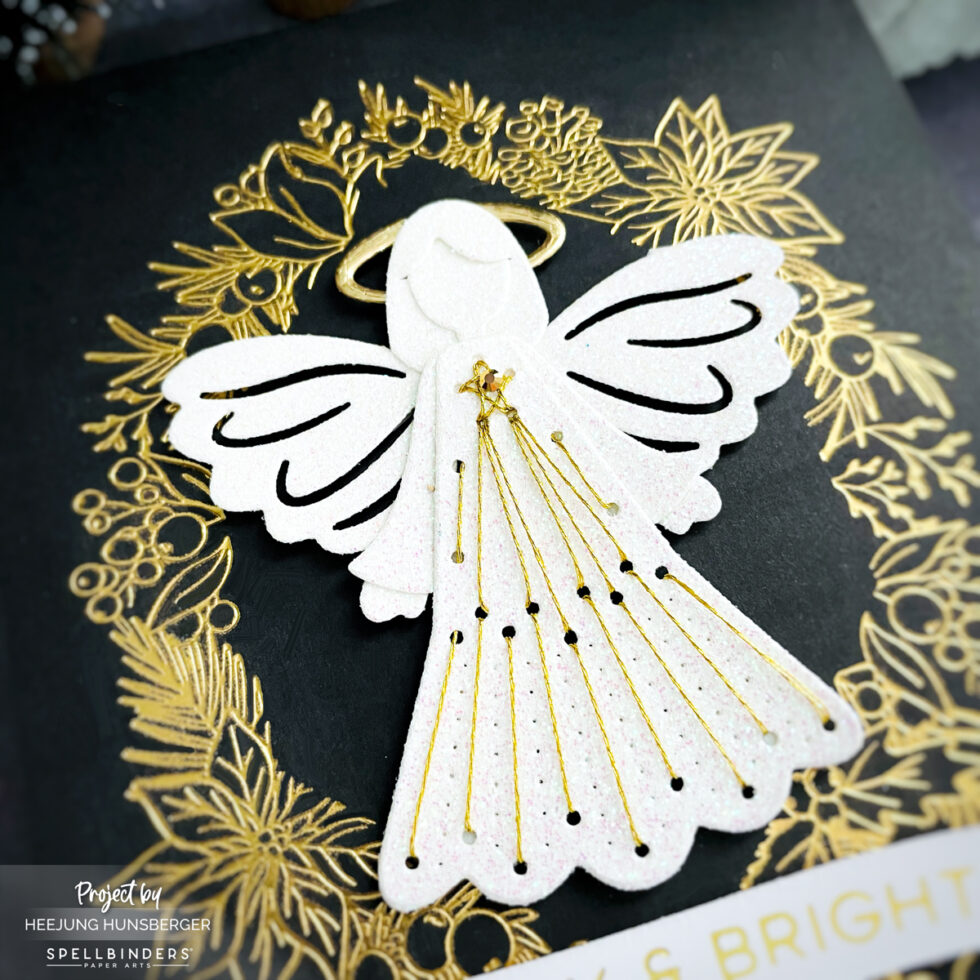 This card is one of my favorite cards.
The black, white, and gold color combo is really elegant.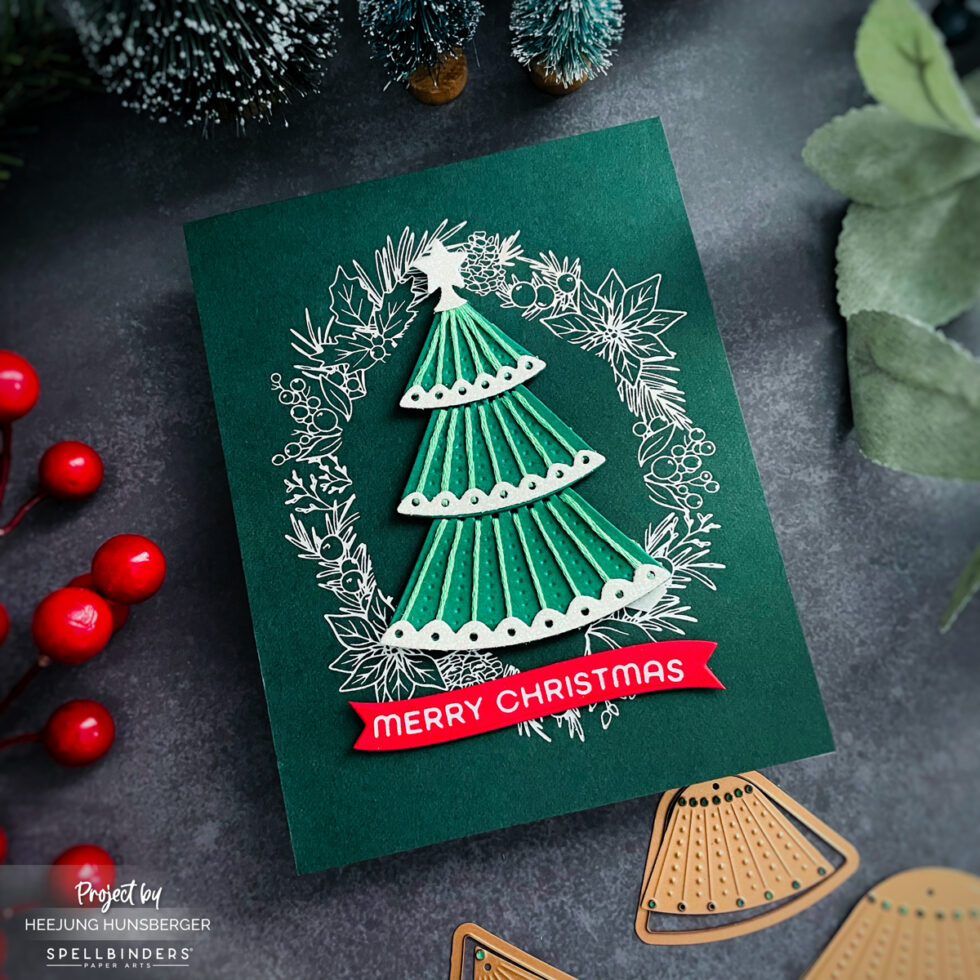 Thanks for stopping by!
I hope this post inspired you to get creative. Don't be afraid to try new things and reach out to me with any questions or feedback. Looking forward to sharing more content with you soon.
Heejung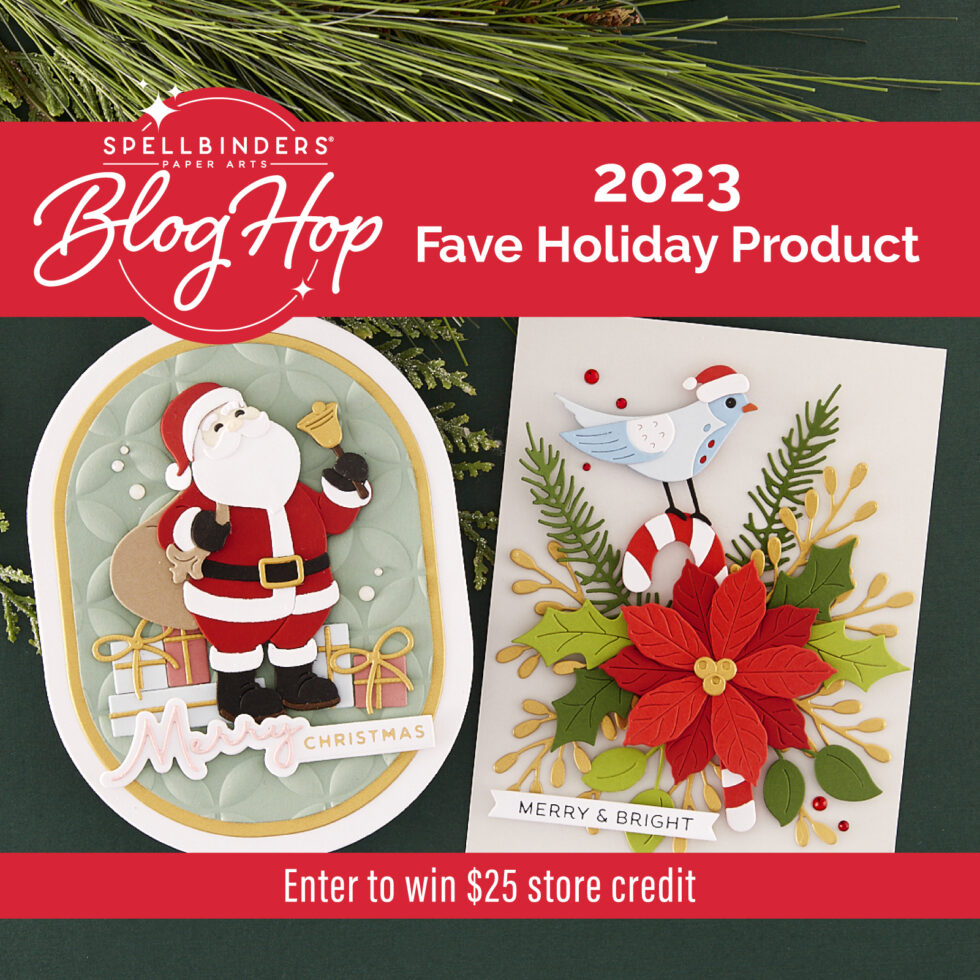 To celebrate this release, we are giving away a $25 gift certificate to 3 lucky blog readers – selected from the comments on our blog. Giveaway closes on Sunday, November 19th, 11:59 pm MST. The winner will be announced in this blog hop post the following Wednesday. The winner is responsible for shipping costs, duties, and taxes.
Please note, store credit (gift certificate) cannot be applied to Club Subscriptions. Store credit can be applied to shop past Club products, Club extras and regular releases.
Affiliate links apply at no extra cost to you. Thank you for your support!