PFS- Family Time Together Gate Fold Card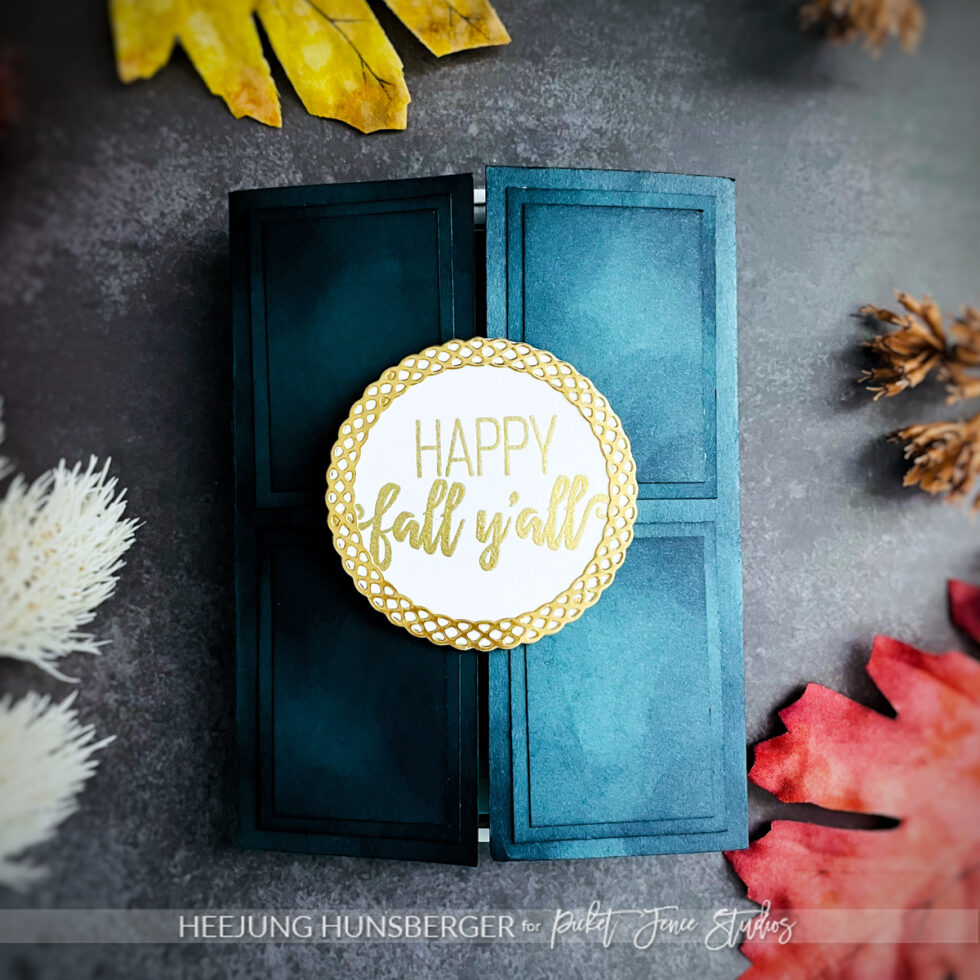 Families celebrate Thanksgiving this week. Check out the cute Family Gather Together Stamp set from Picket Fence Studios in my Double Gate Fold Card!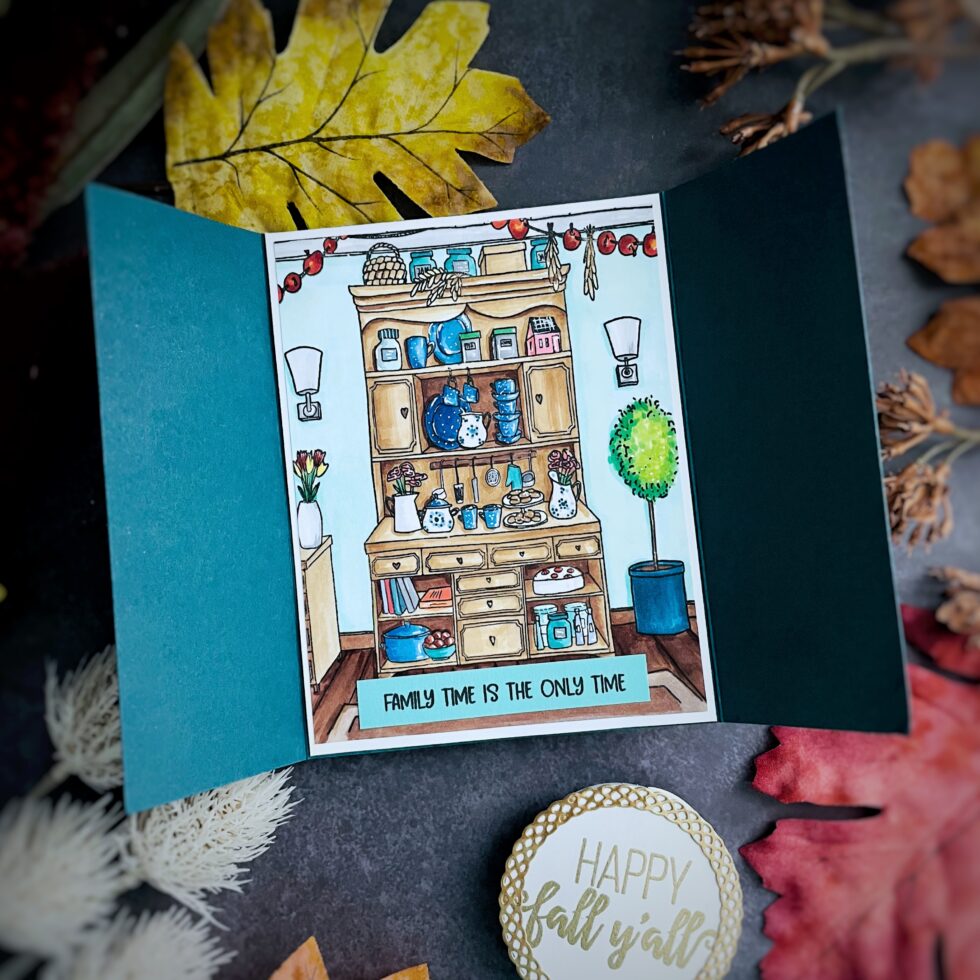 I found joy in the process of coloring the images, even though it took me a lot of time to complete.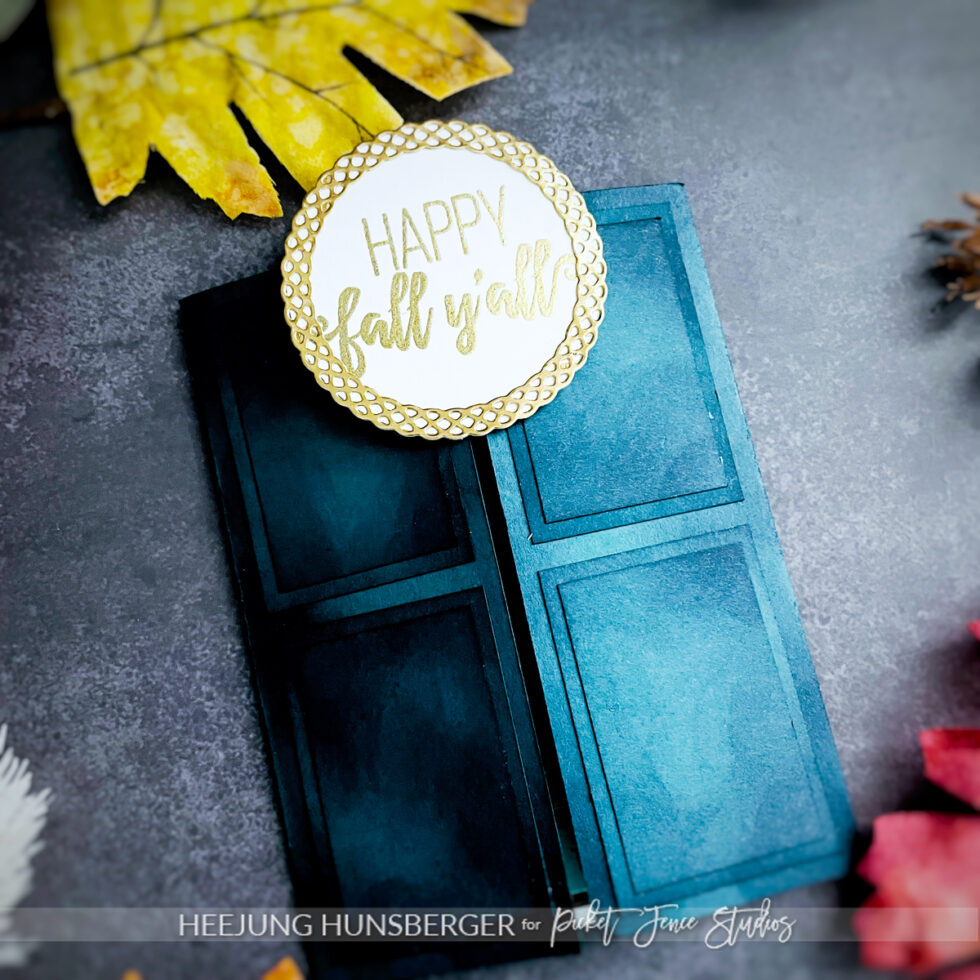 I created a lock using circular die cuts for the double gate door. To lock the door, simply slide the circular piece through the middle of the gates.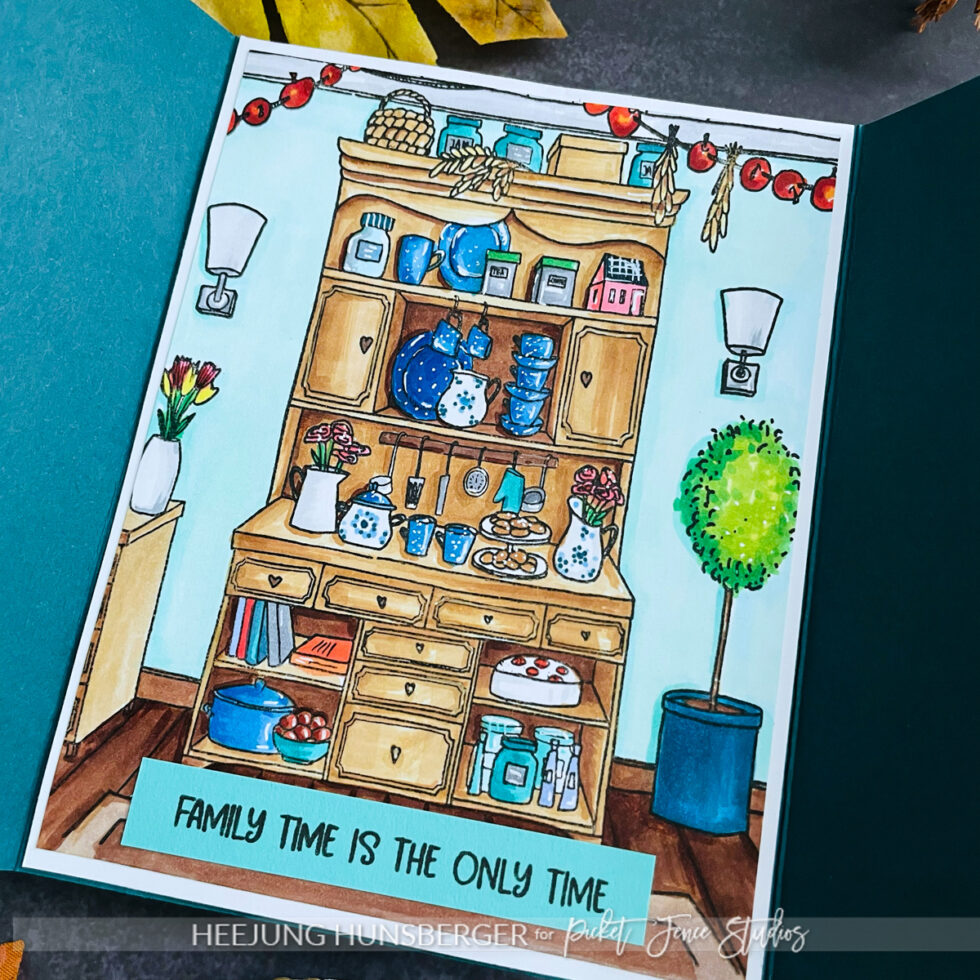 After stamping the images with black ink, I used OLO markers to color them.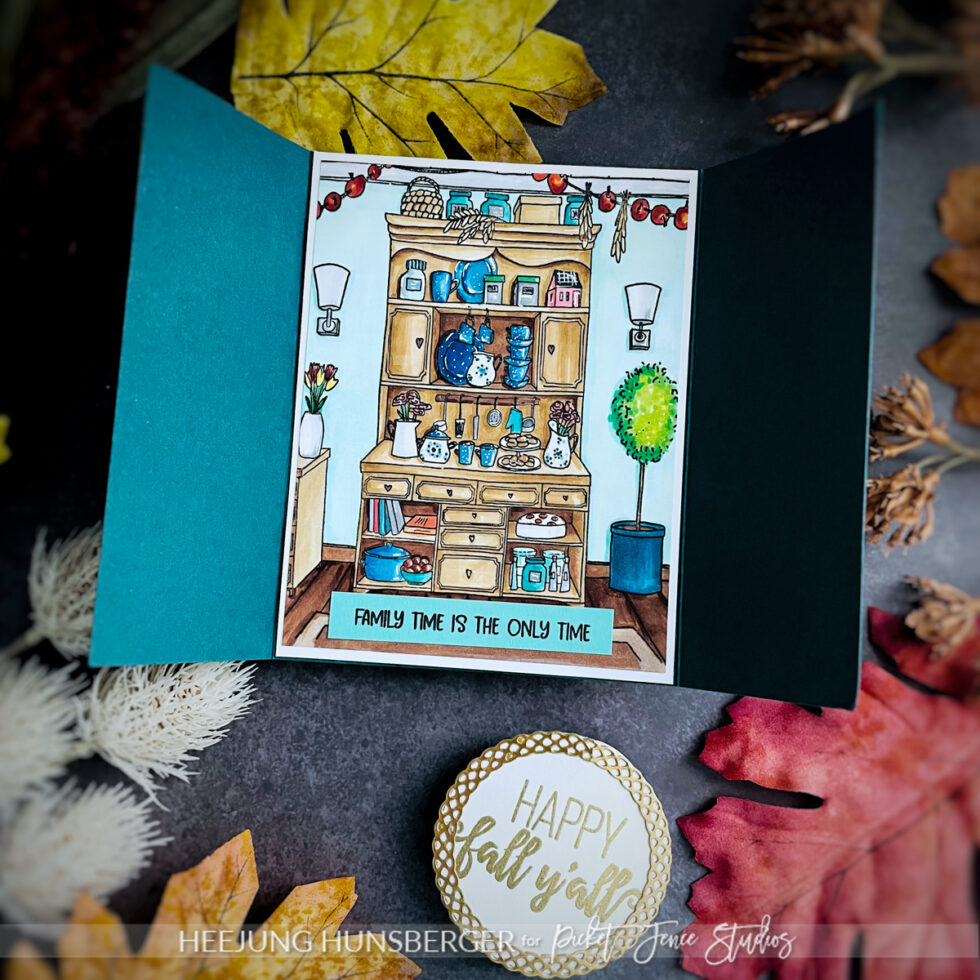 Thank you for taking the time to read my post! I hope it has encouraged you to explore your creativity. Remember to not be afraid of trying new things and feel free to contact me if you have any questions or feedback. I am excited to share more content with you in the near future.
Best regards,
Heejung
Affiliate links do not cause any extra cost to you. Your support is greatly appreciated!