Cherry Blossoms Slide Pop-up Card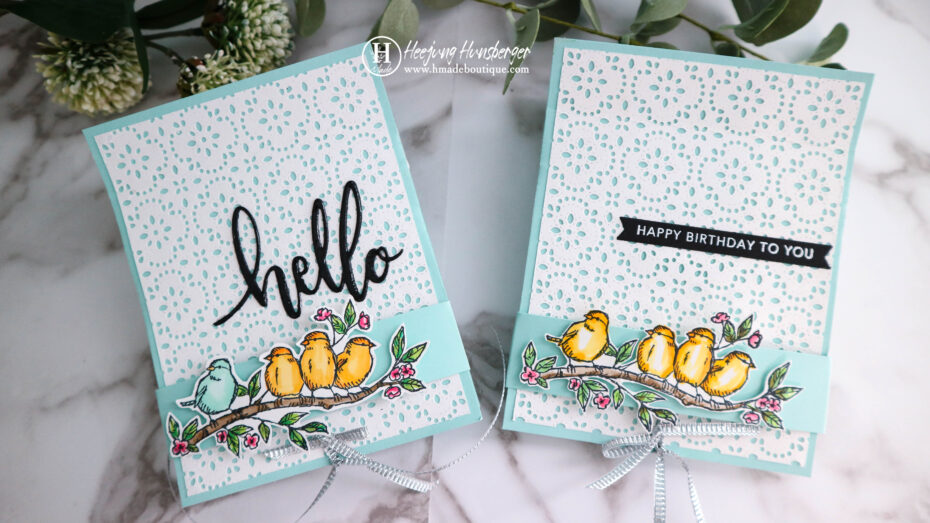 The FREE AS A BIRD stamp set is one of my favorite stamp set for Spring season.
I want to make some special card using the stamp set for this spring again, I made these Cherry blossoms slide pop up cards.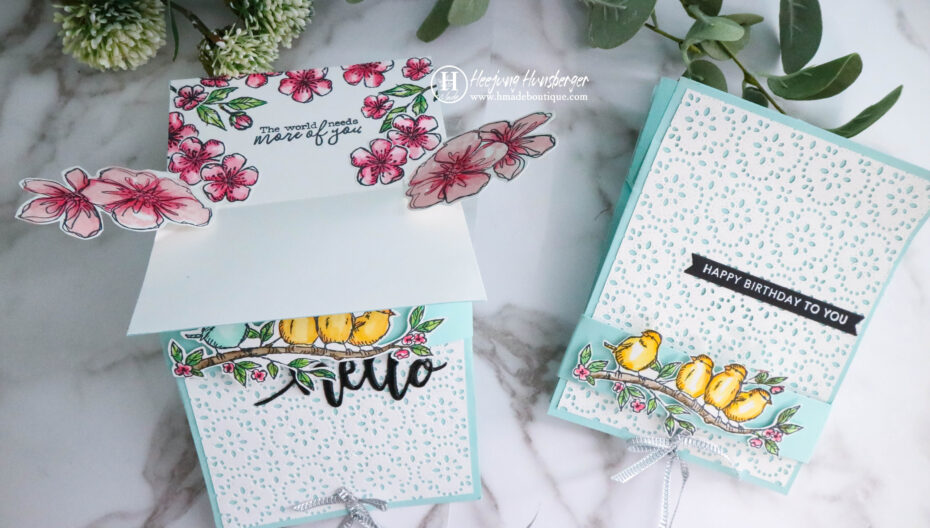 When you pull the sting on the card, the cherry blossoms pop up!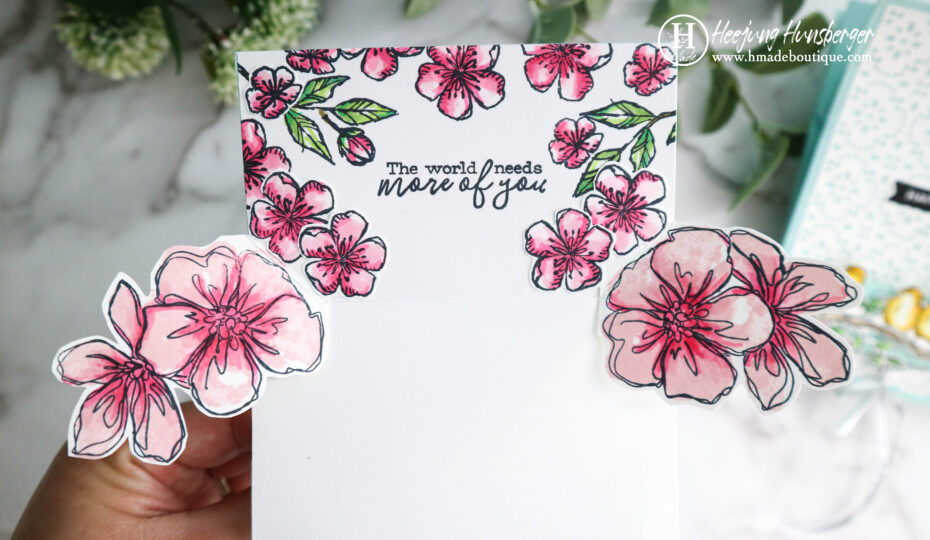 Is it beautiful?
I used two different stamp sets for the inside of card.
One of stamp set is Penned & Painted stamp set ( Stampin' Up) and the other set is the Free as a bird stamp set ( Stampin' Up)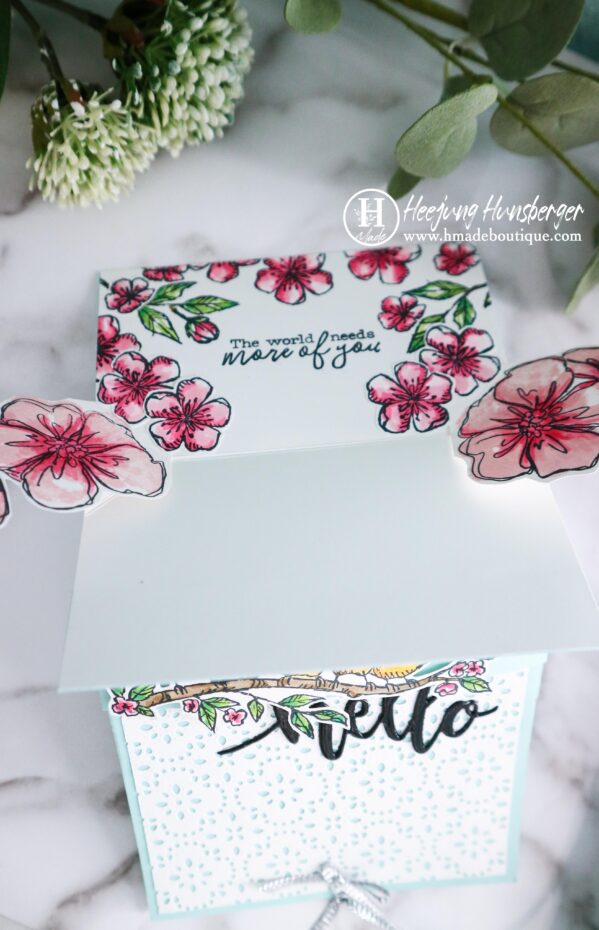 What is your favorite spring flower?
My favorite is the Cherry Blossoms.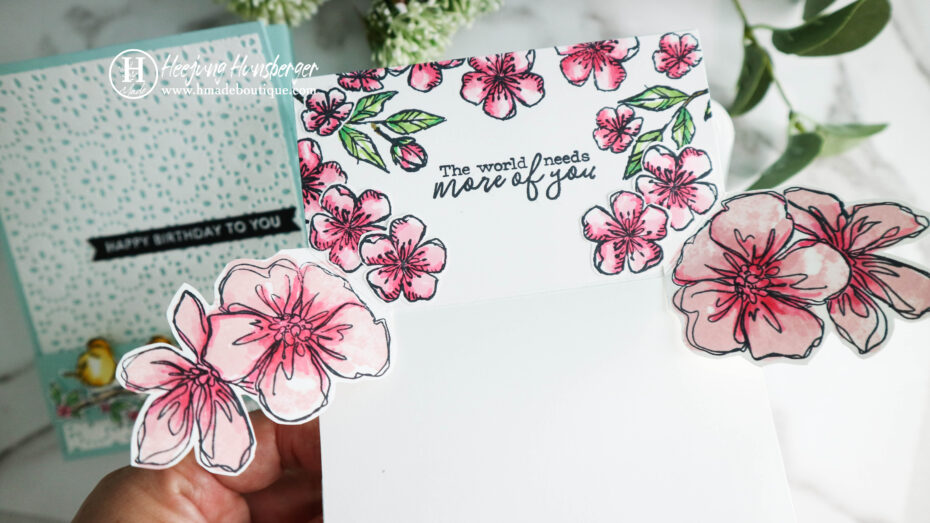 You can write the personal messages on the bottom of white blank section.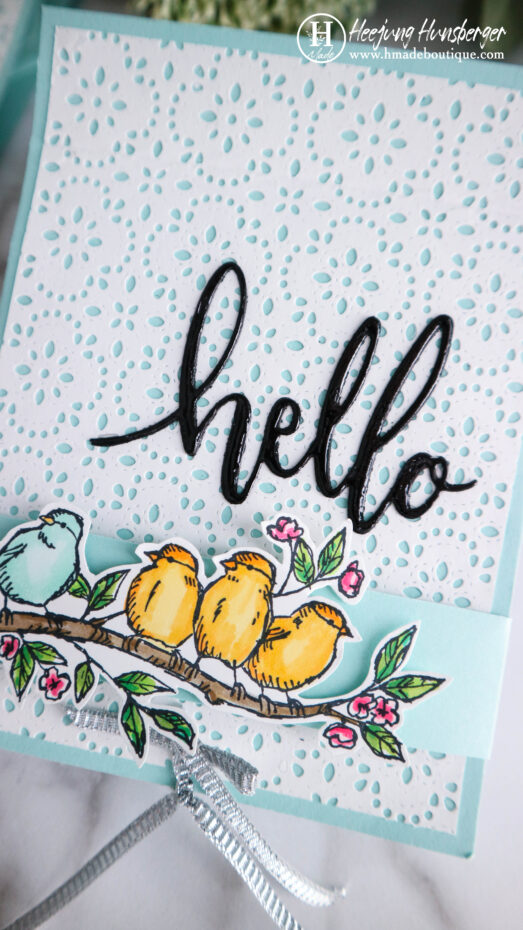 I finished with the glossy accents on top of Hello sentiment after die cut it.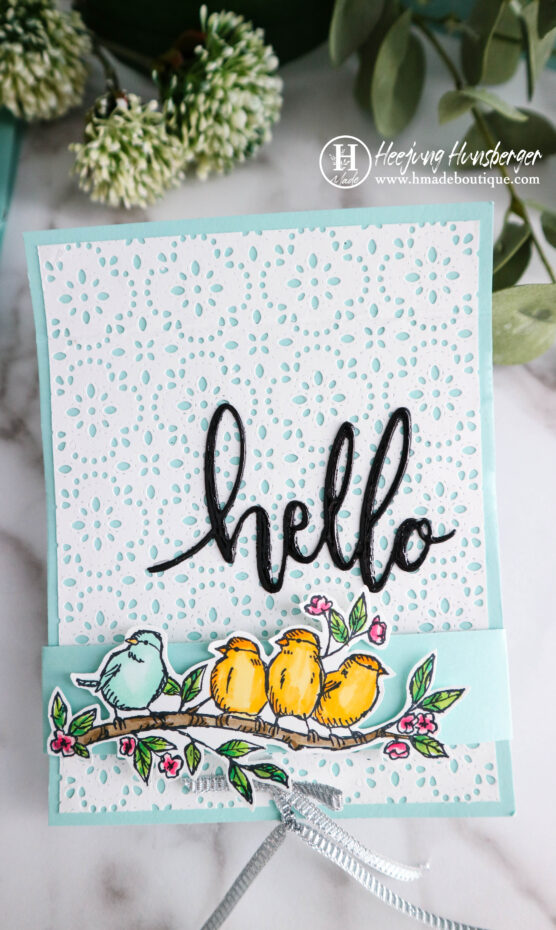 I love the Stitched Lace die cut (Stampin up) for the background of the card base. It gives more fancy looks.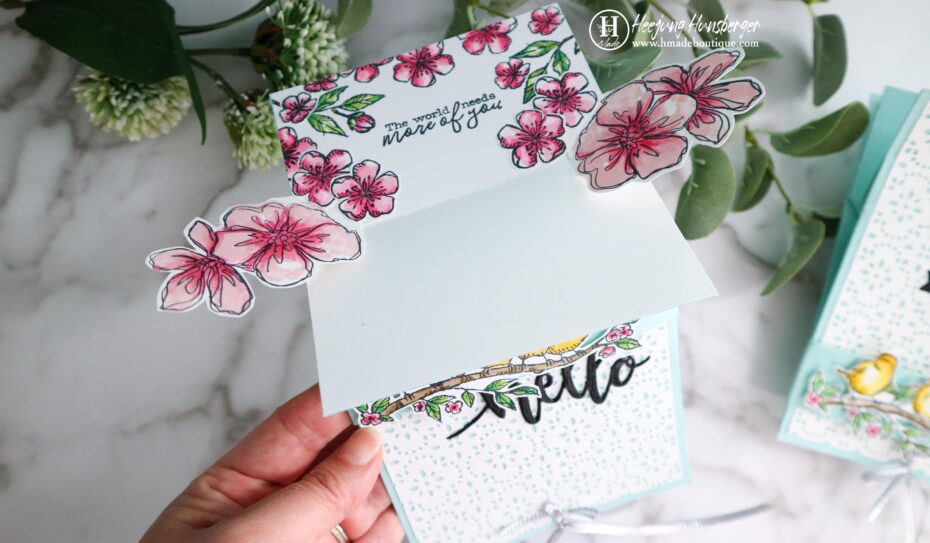 This style of card can be make variety occasions.  I made one for friend, the other for birthday card.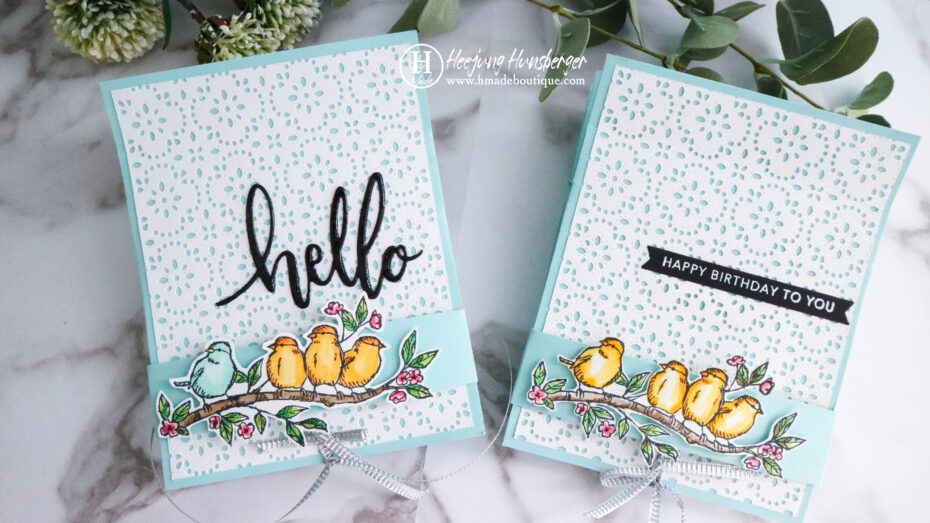 The birthday card's sentiment is from Taylored Expression's stamp set.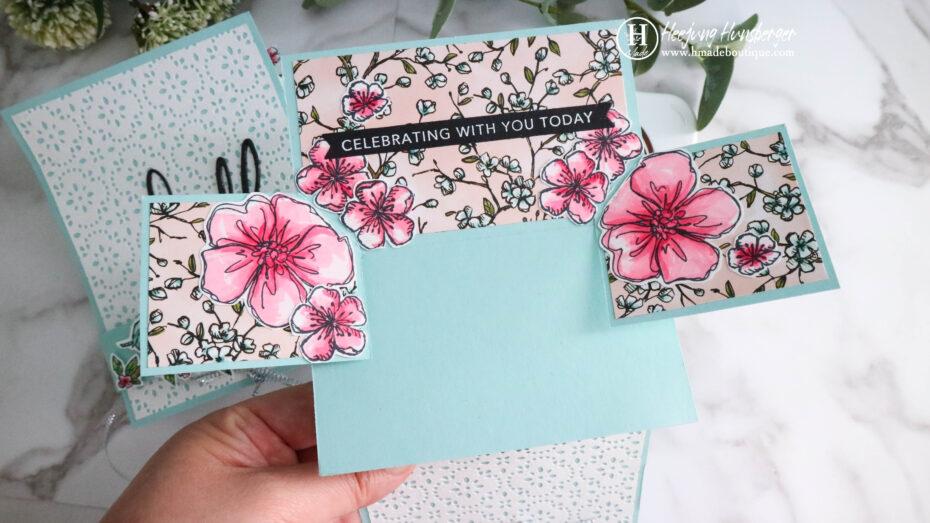 I used the "Bird Ballad Designer paper" from Stampin up instead of stamped flowers.
The designer paper was my favorite one but it has been retired.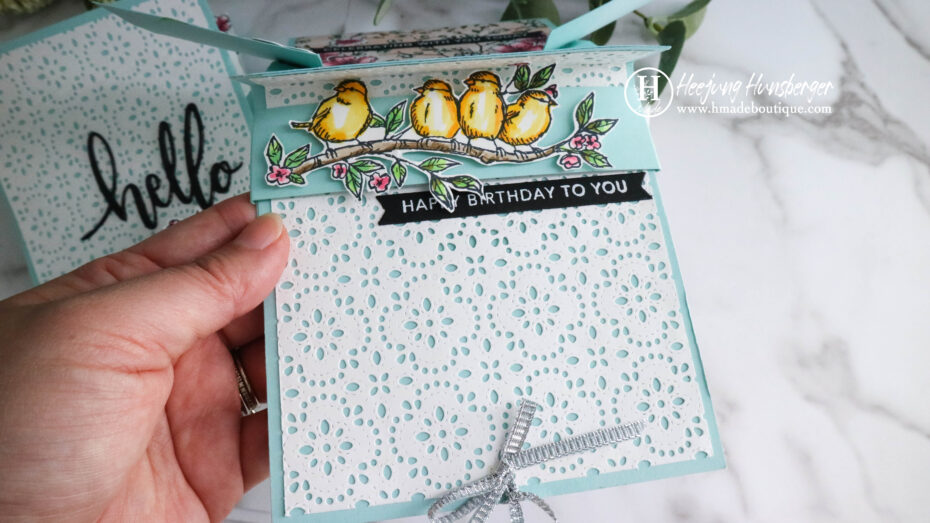 I love the way the look of sentiment even I pull up the card.
If you want to know how to make these Cherry Blossoms Slide Pop-up Card, please visit my Youtube Channel above.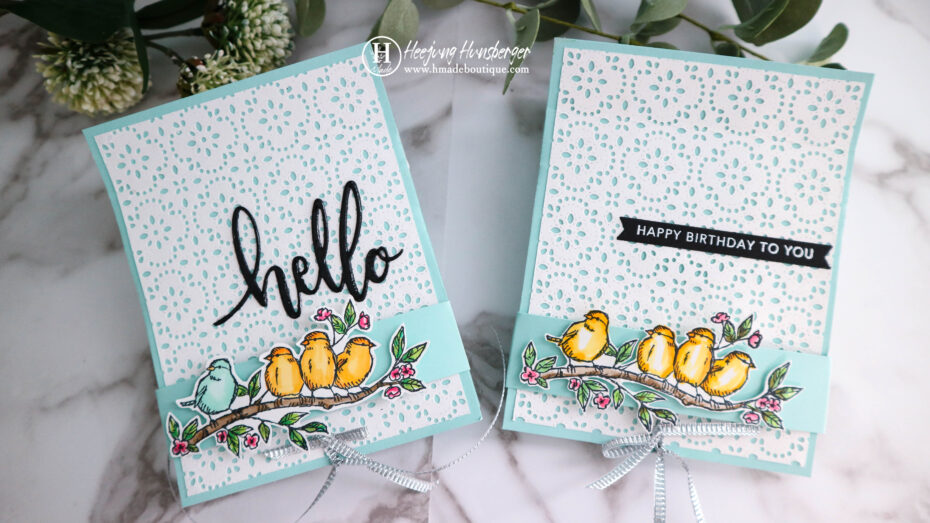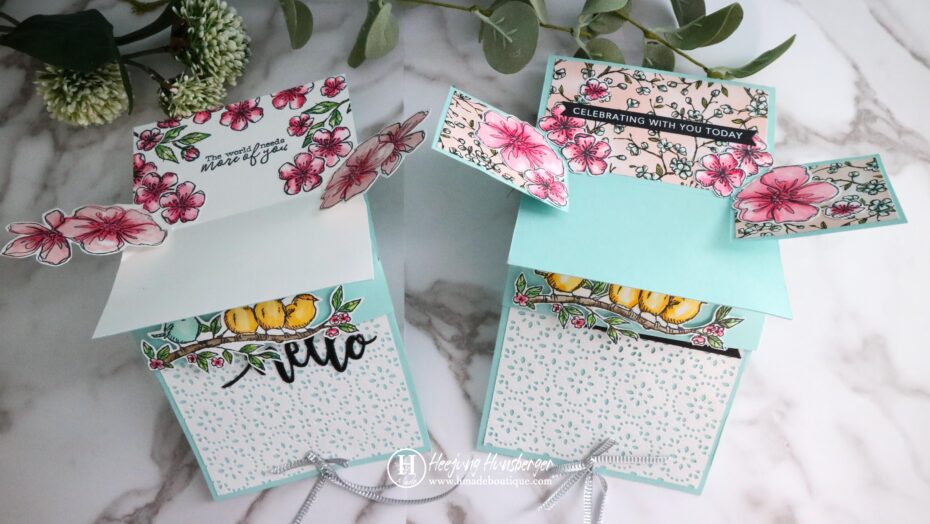 Thank you for stopping by!
Hope you have a wonderful spring break!
Happy stamping!