Inside Pop-up scene Window Card | Cake Soiree Stamp Set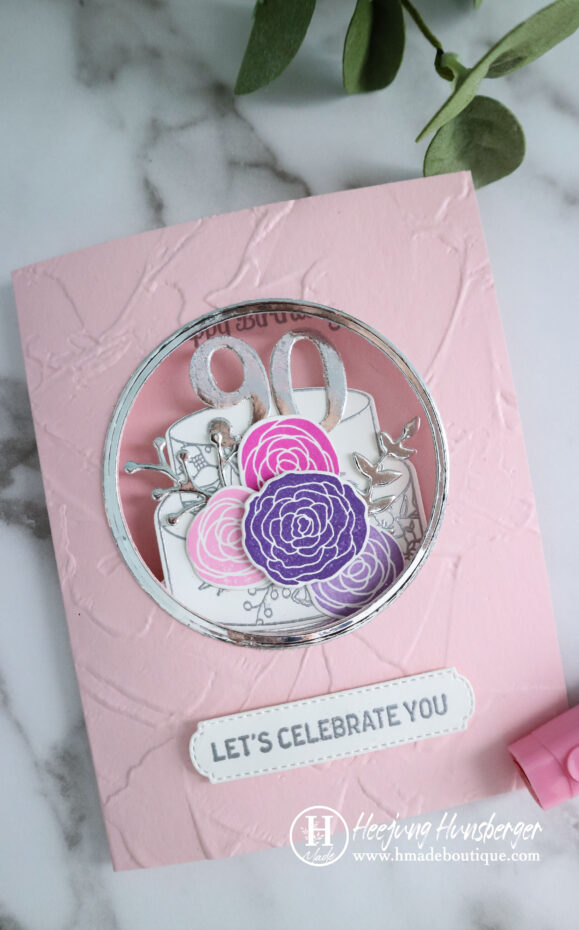 Hello,
I made this special birthday card for my grand aunt's 90th birthday.
I inspired by Jennifer Mc Guire's inside pop-up scene window card.
I used the Cake Soiree stamp set to make this card, the stamp set has been retired. I haven't use the stamp set because many of the new stamp sets come out every few months. It was too hard to make cards using current stamp sets for me.
However, I'm not SU's Demo anymore, it is a good chance to make cards with my favorite stamp sets regardless of retired one or current sale's stamp sets.
I thought this stamp set is great for the wedding card. However, I decided to use this set for my grand aunt.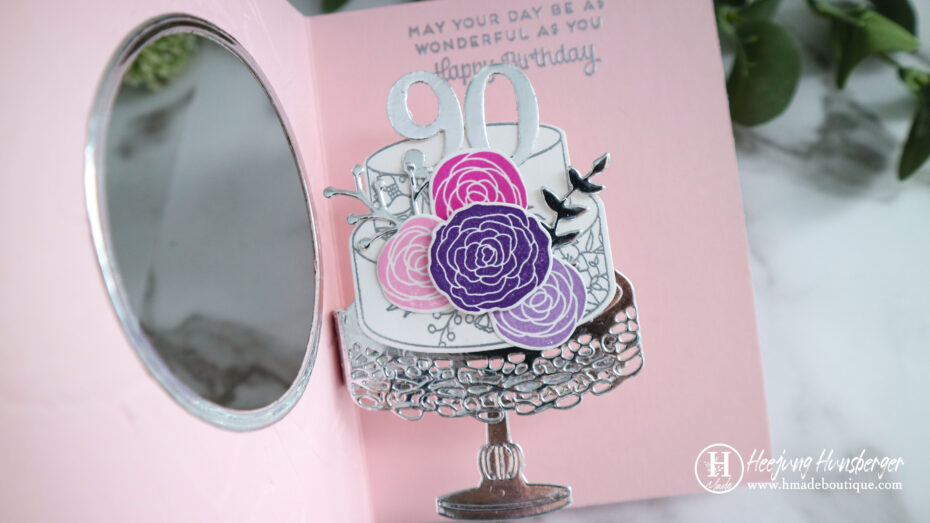 When you open the card, the cake pops up.
I love the cake stand die. 
I used two cake stands for this card first. I thought the stand's leg seems too weak for the cake stand's.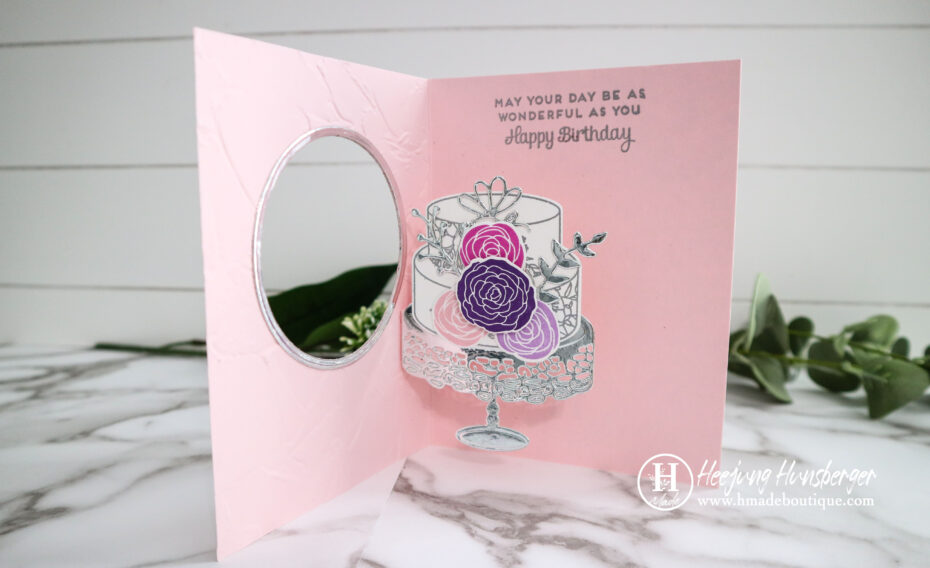 But it was okay to use the original die cut for my second card.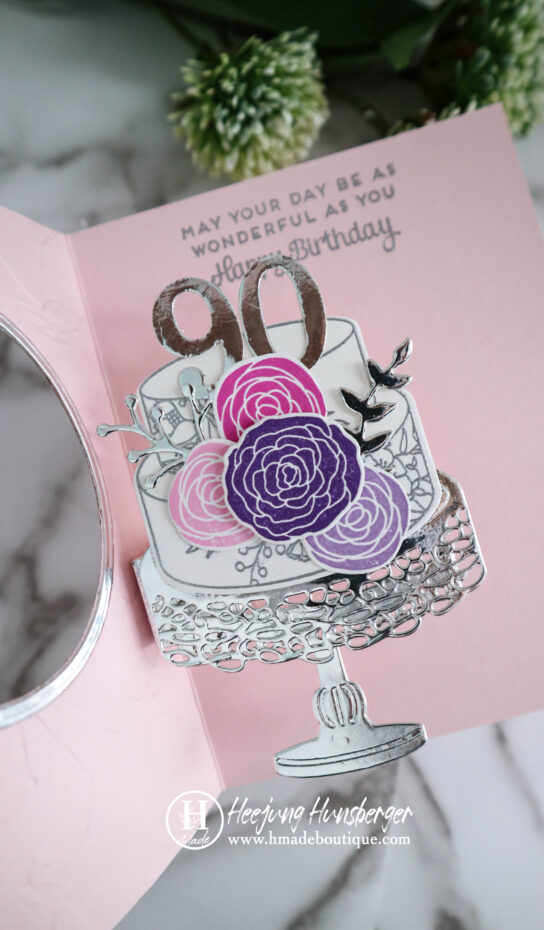 I used the silver foil card stock for the cake stand and number.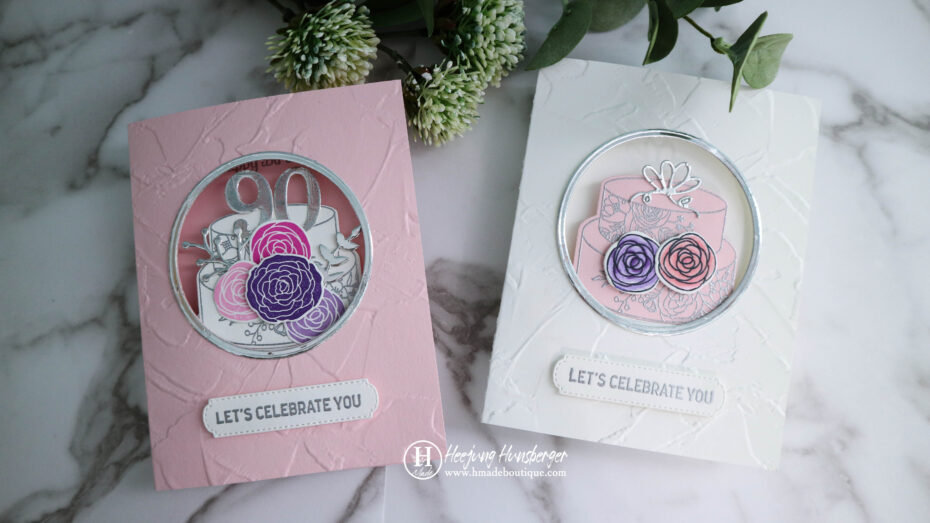 You can apply so many ways to inside pop-up scene window card style, as long as you have a good size to fit the window.
I'm so happy to keep this set and use it again. I think many of you also want to use your favorite one even though the stamp has been retired.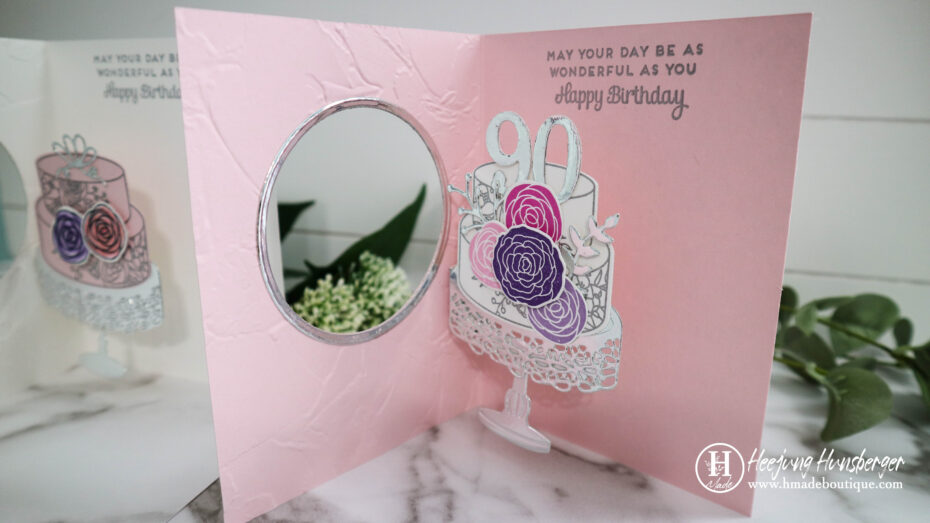 If you want to make a special birthday card for your loved one. I think this card design would be a good one.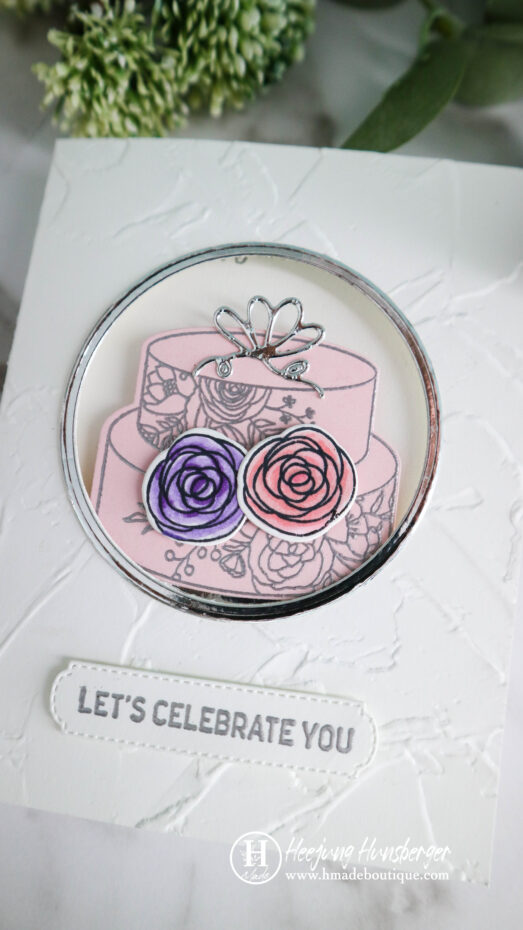 I made another card with a different color. I realized after made this card, this color combination is better to be a wedding card than a birthday card.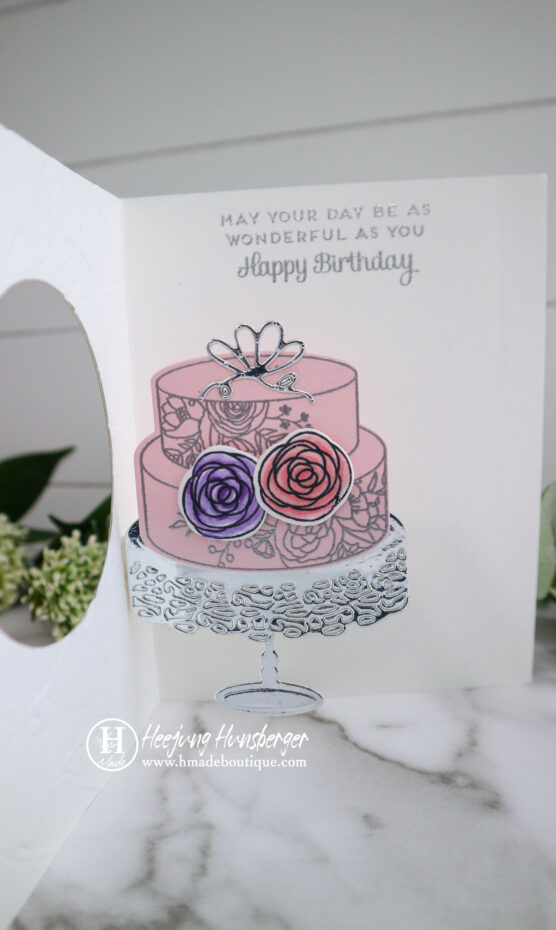 I guess many of you might agreed that this card should be a wedding card.
If you want to know how to make this card, you can watch the tutorial as above.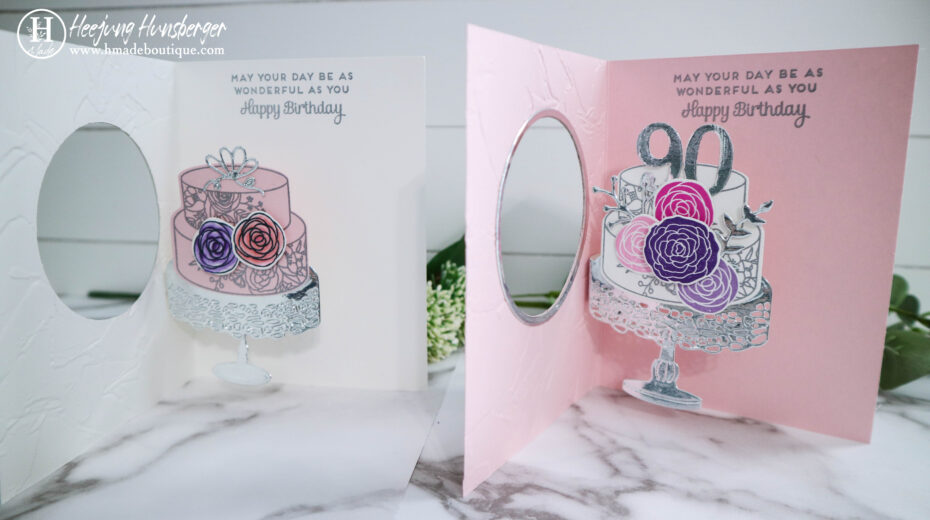 Thank you for stopping by!
Hope you have a wonderful day!
Happy Stampping!