Rotary Sushi Card | Hero Arts-Soy Awesome Stamp Set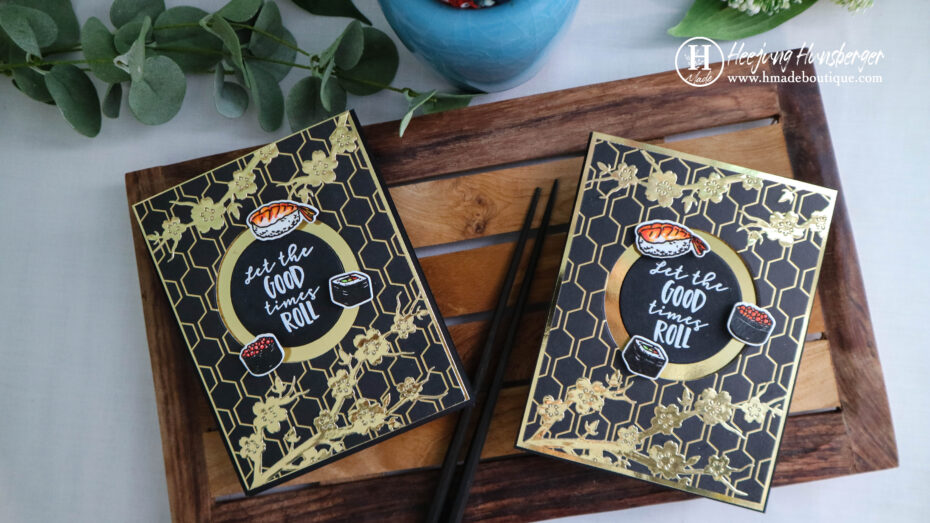 Hello and welcome!
Today, I want to share a card made with the Soy Awesome stamp set of Hero Arts.
I inspired this card by Rotary Sushi bar.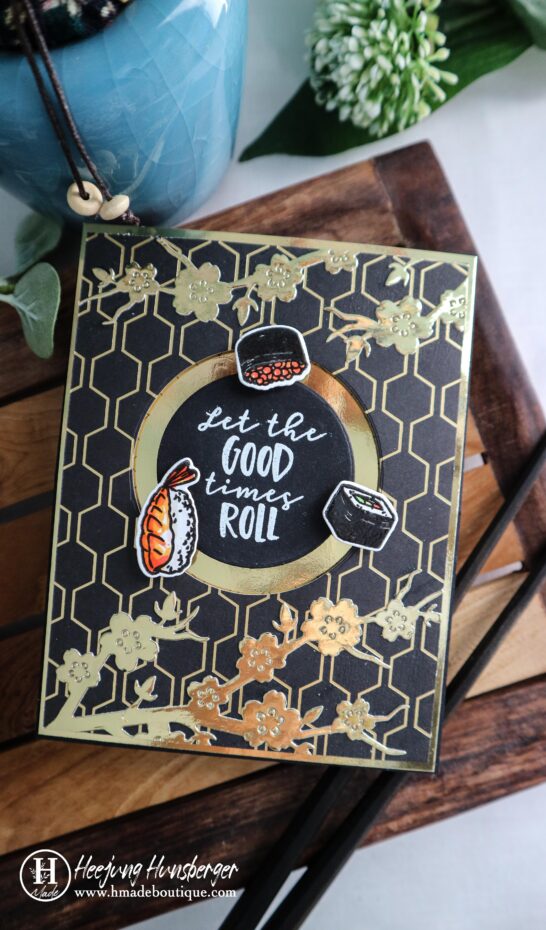 I used the Penny Slider (Technique Tuesday) for the Rotary rail. If you don't have the die, you can use two different sizes of circle dies instead.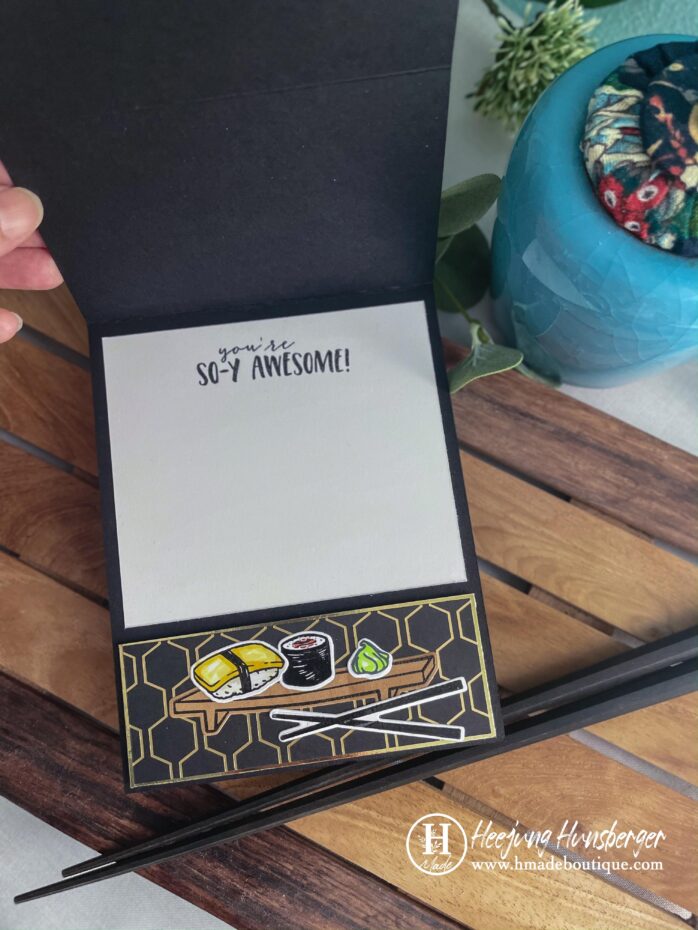 When you open the card, you can see a sushi plate and a space to write a personal message.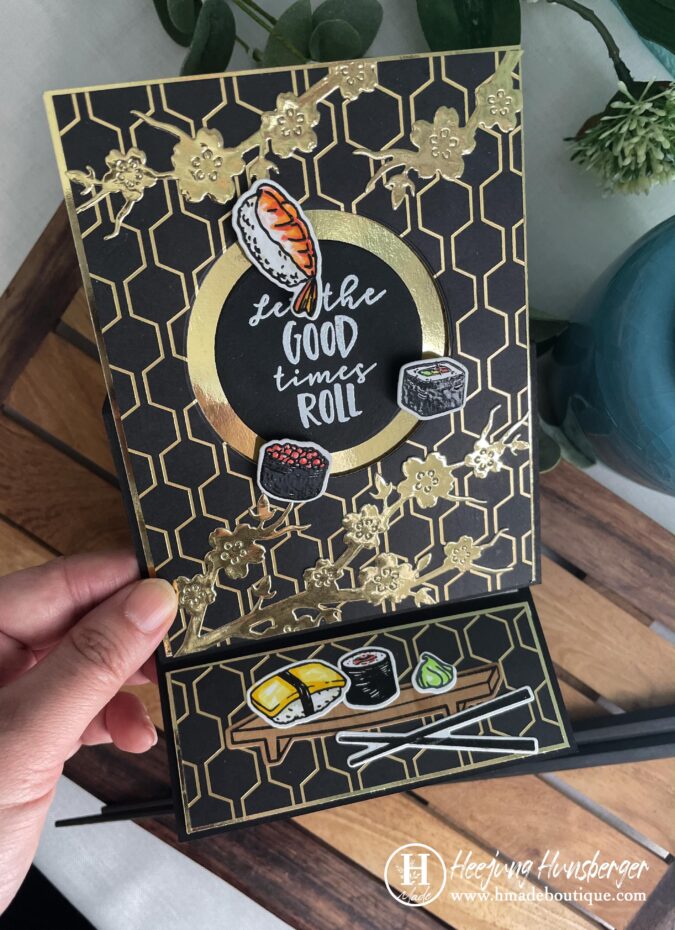 This card is an easel card, so you can stand it up and display it.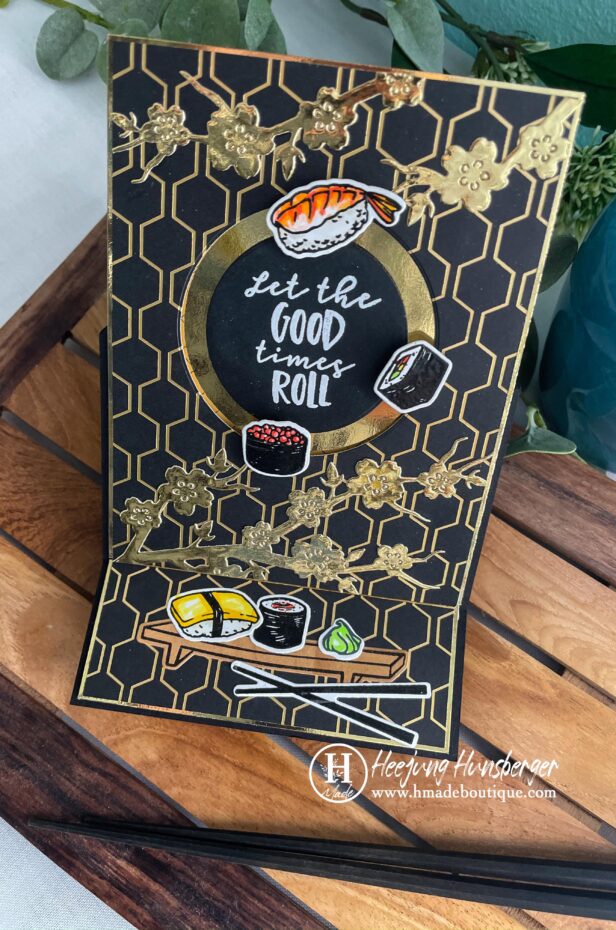 I love to eat sushi, When I saw this stamp set, I couldn't just pass it. So as soon as I got this stamp set, I made this card inspired by my favorite sushi place.
I don't remember when was my last time to visit the sushi place.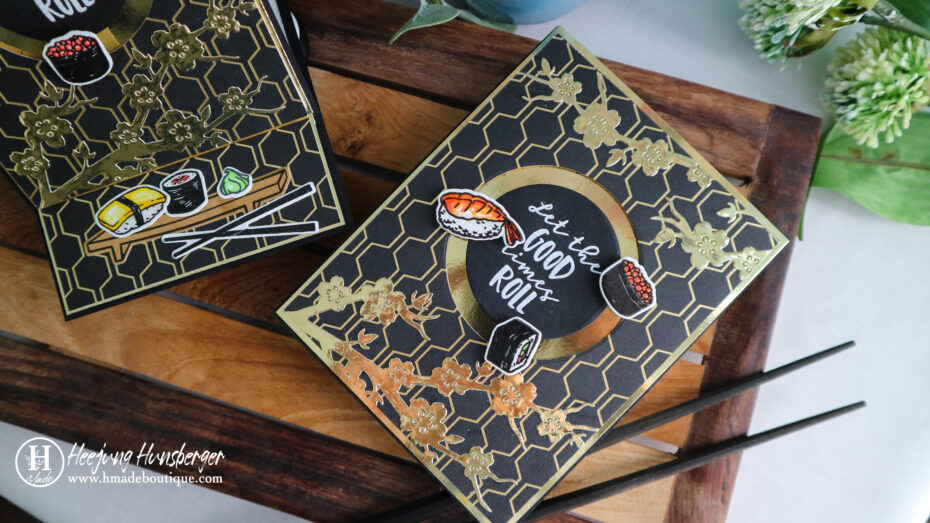 After making this card, I have a  craving for fresh sushi.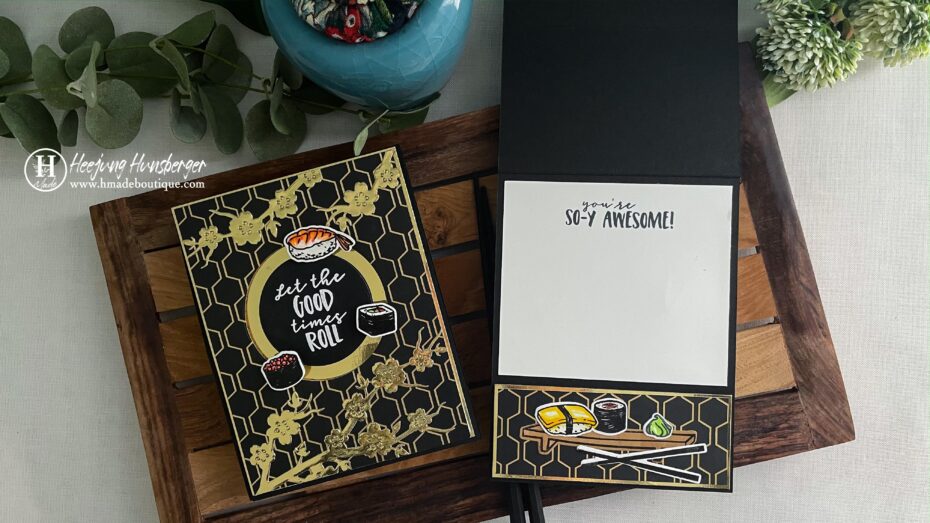 I had so much fun making this card.  Can't stop spinning the rolls. I think the sushi lovers will love this card.
If you want to know how to make this card, you can check it out on my Youtube.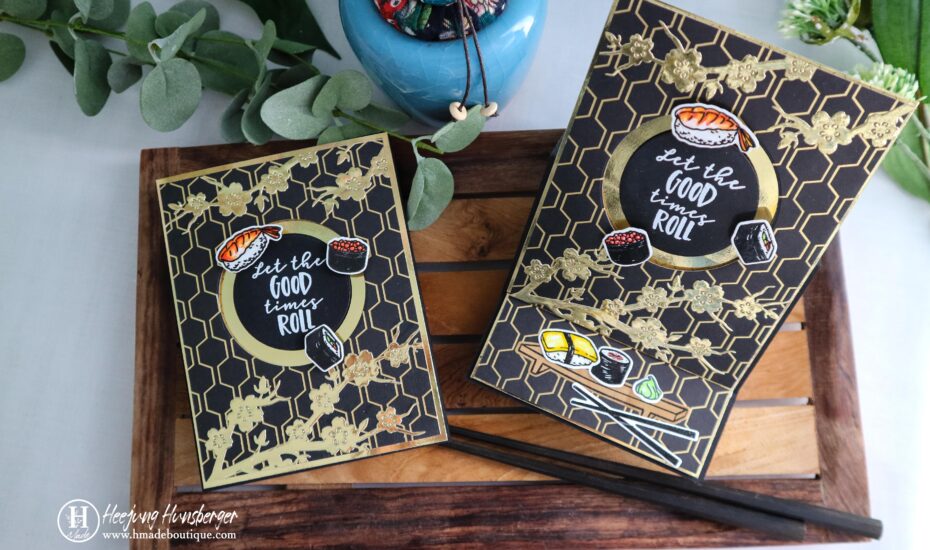 Thank you for stopping by!
Happy Stamping!