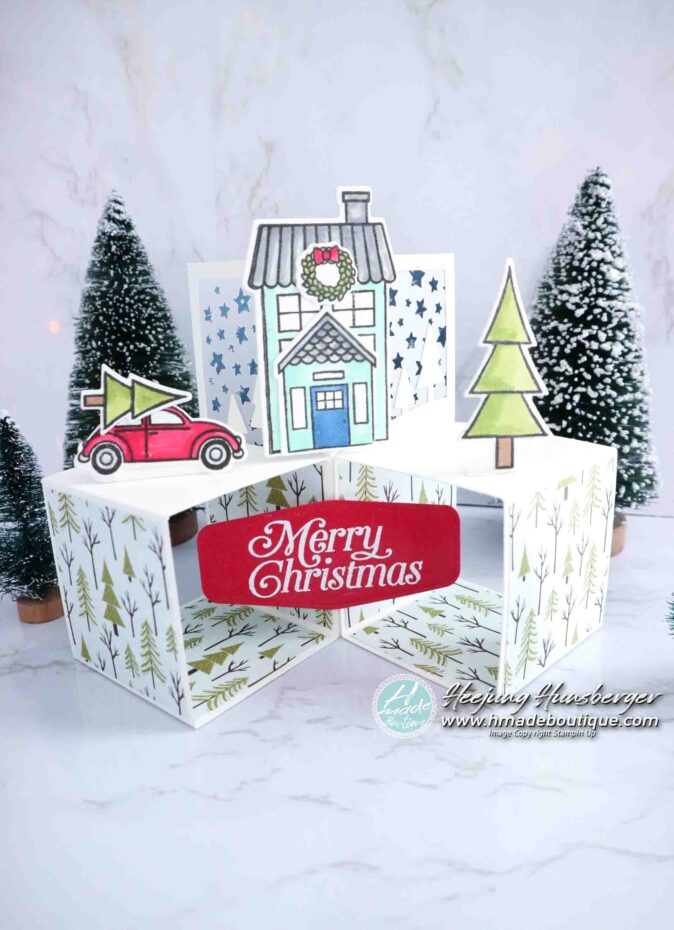 Hello, I am sharing the tripe pop-up cube card using the Coming Home Stamp bundle today.
This triple pop-up cube card is an upgrade version.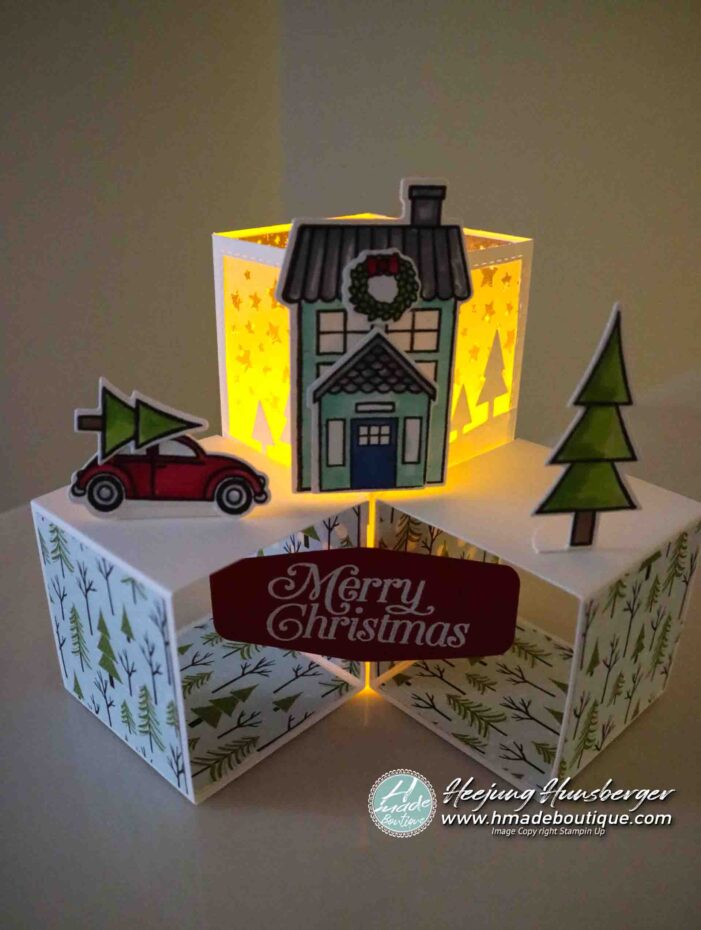 You can enjoy this card with an LED tea light on the night!
I like to display cards during the Christmas season. And I want to enjoy them even night time.
So I thought if I add some light feature on the triple pop-up cube card, it would be a great card to display during the night time.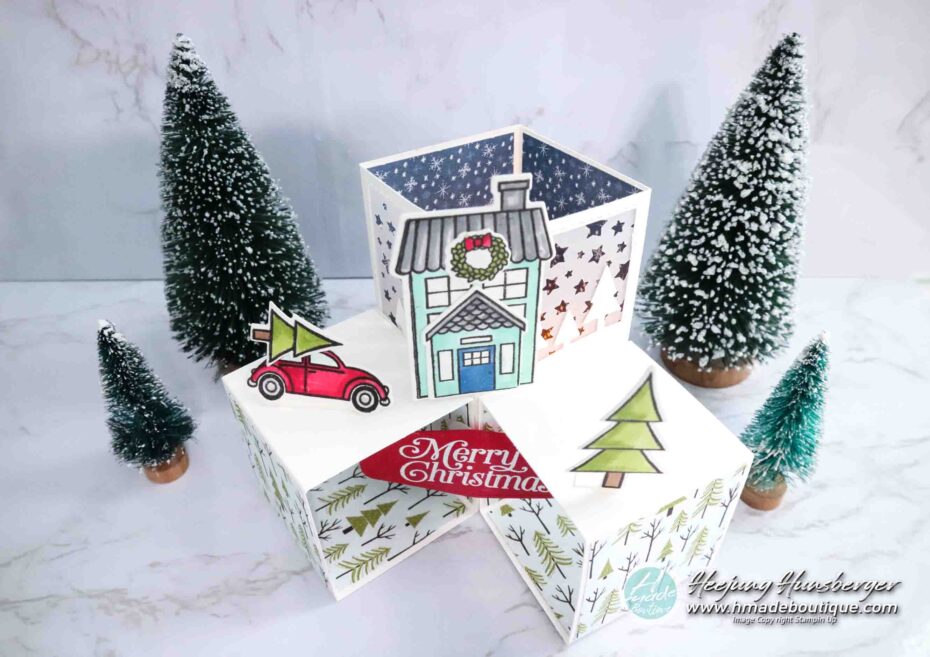 I decided to use partially transparent paper to let the light through.
You can see I made two windows in the middle of the cube.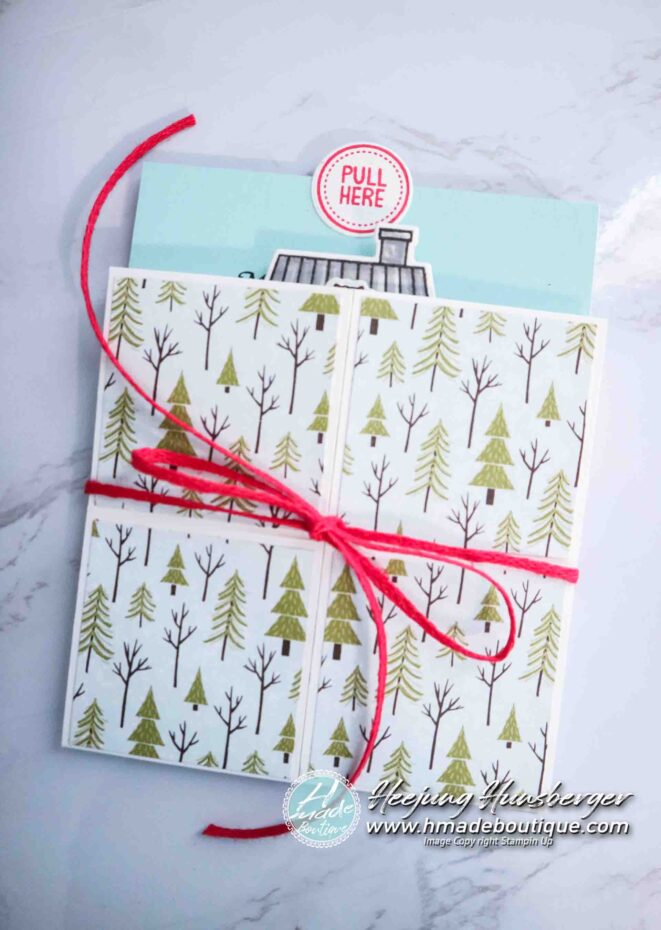 I also added a personal message card in the triple pop-up cube card.  You can pull it out and save it separately and display the triple pop-up cube card.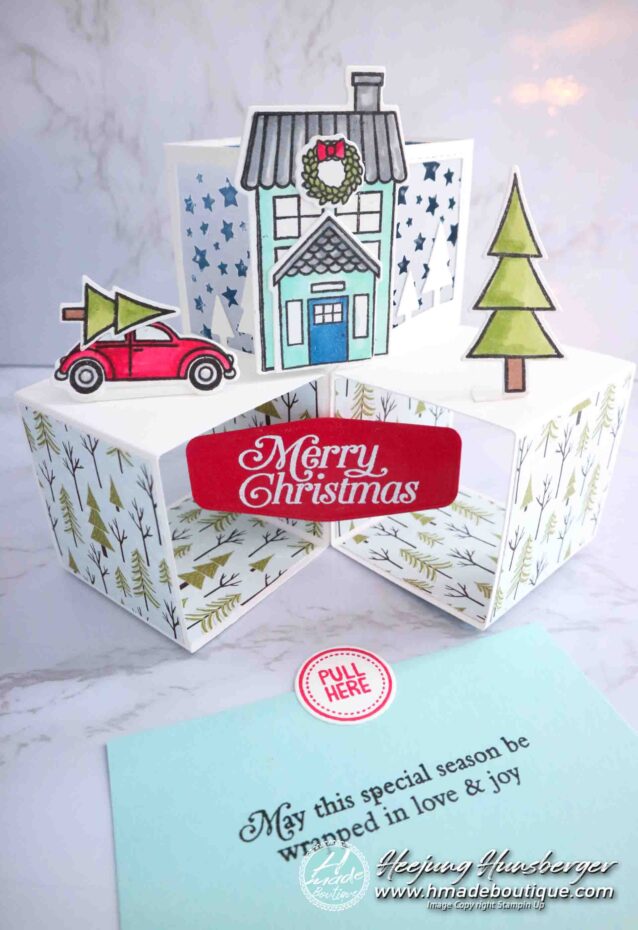 Some people may add the family photo with season greeting on a separate card.
If you want to know how to make this card, you can visit my youtube channel for the card tutorial.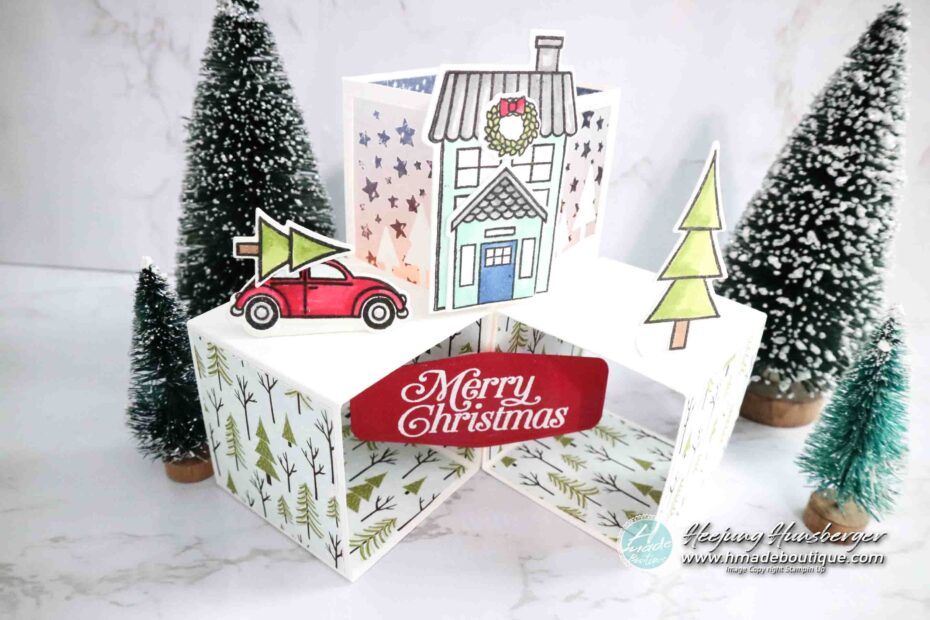 I really love to make new style card like this.
Try to create a new style of card is always exciting.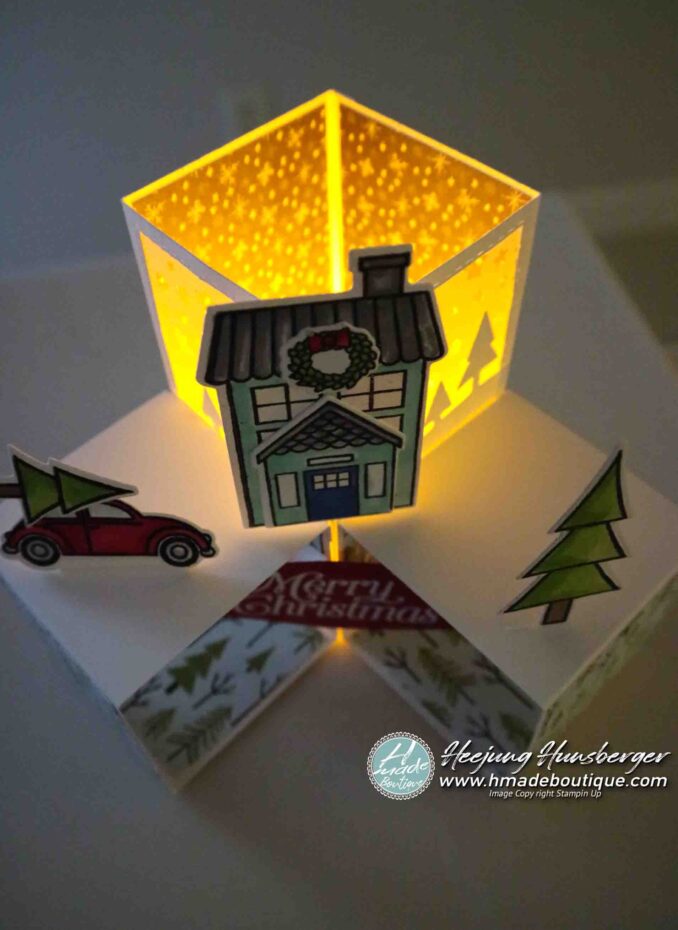 Thank you for stopping by!
Happy Stamping!
Want to find the products I used? I have listed them below. Click to here to shop online!