Triple Pop-up Cube Baby Card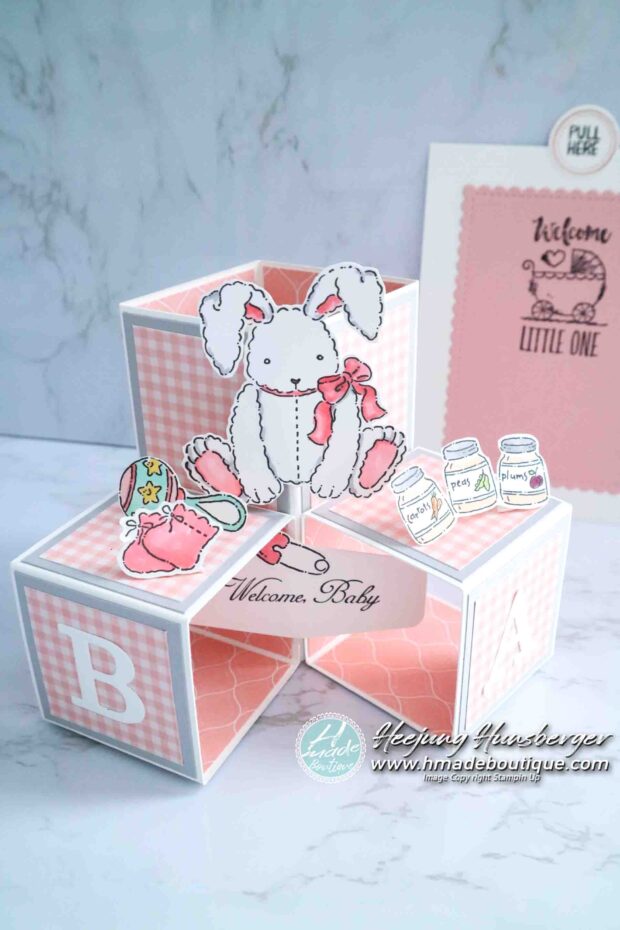 Hello,
I made this a cute triple pop-up cube card for my friend last week.
I used my old favorite, the "A New Little Someone" stamp set, which I had over 10years.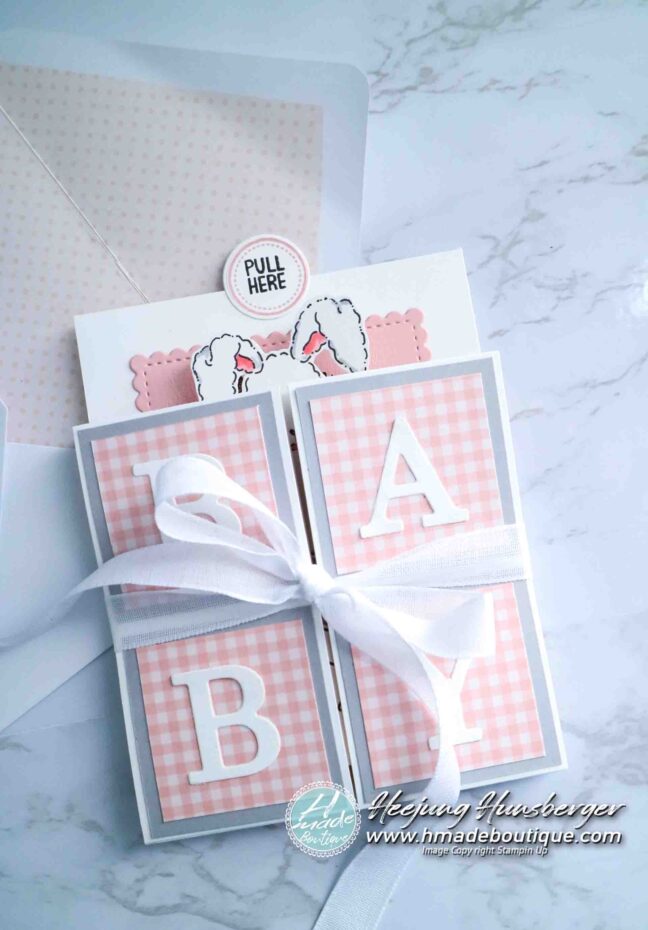 I created this card before the Coming Home's triple pop-up cube card. So this card is my first tried triple pop-up cube card.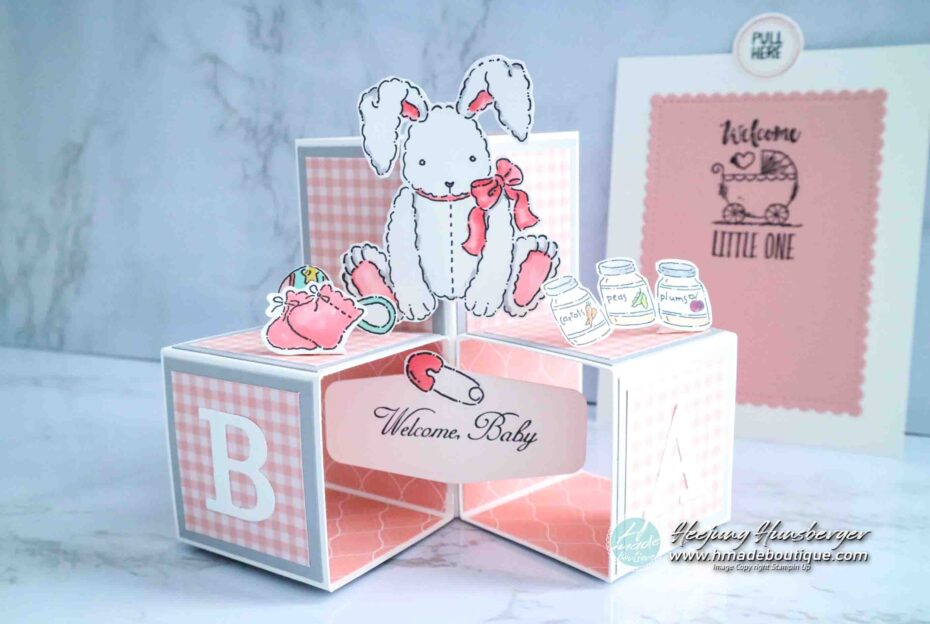 I used blushing Bride color and smoky slate color for this card. It turns out really lovely cute baby card.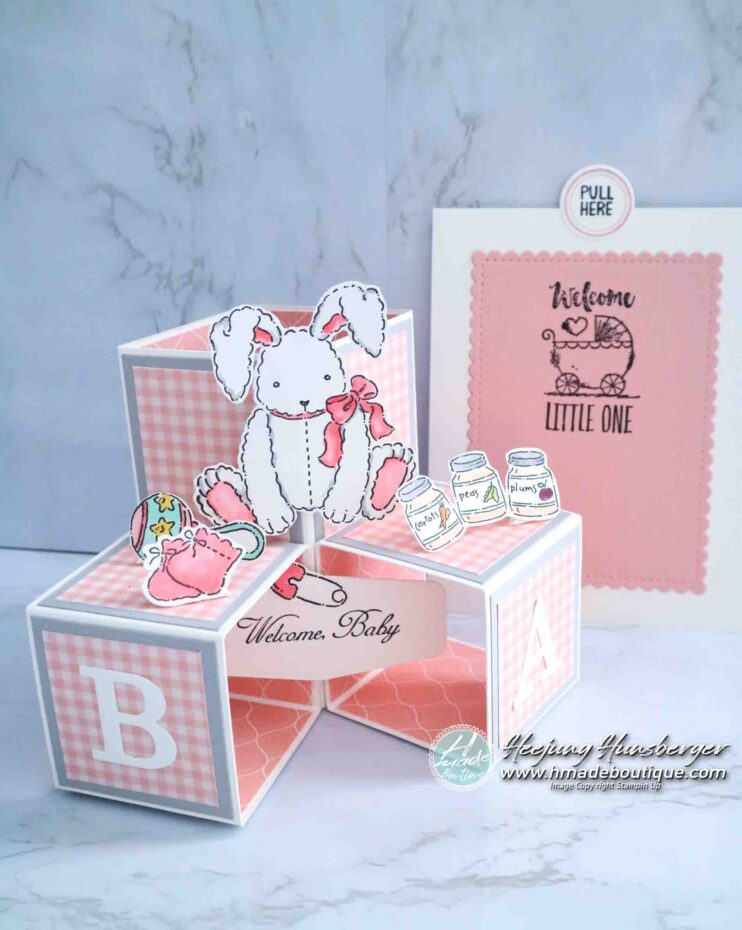 I think this card would be a cute little display item in the baby room.
I don't know how many people would remember this stamp set. I got this set for my son's scrapbooking 13 years ago. So I couldn't get rid of this set because a lot of memory of my son.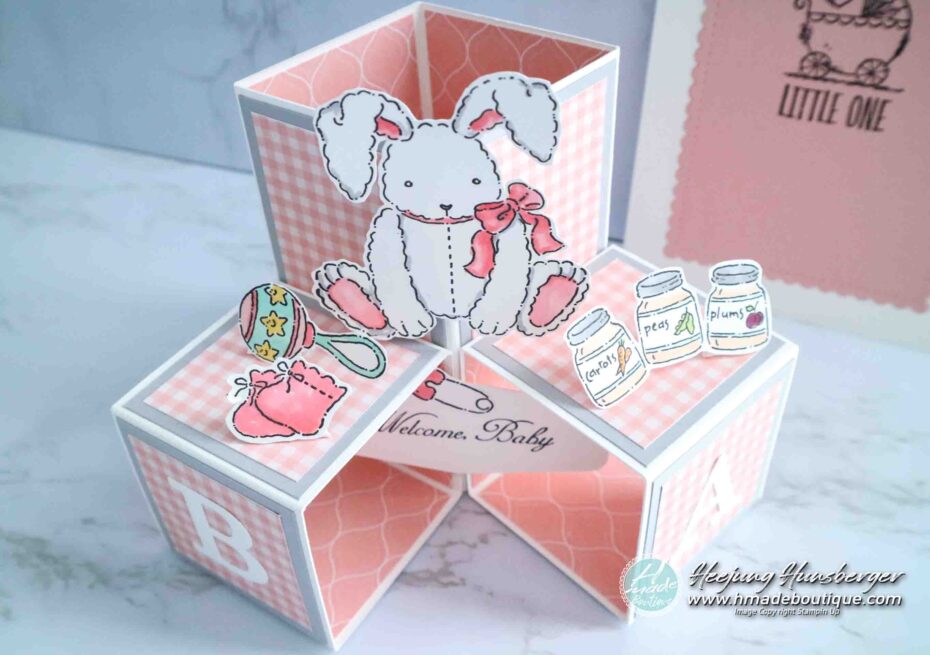 I couldn't find a more cutter baby stamp than this. I still use it when I need to make a baby card.  I wish Stampin' Up could sell a prettier baby stamp set.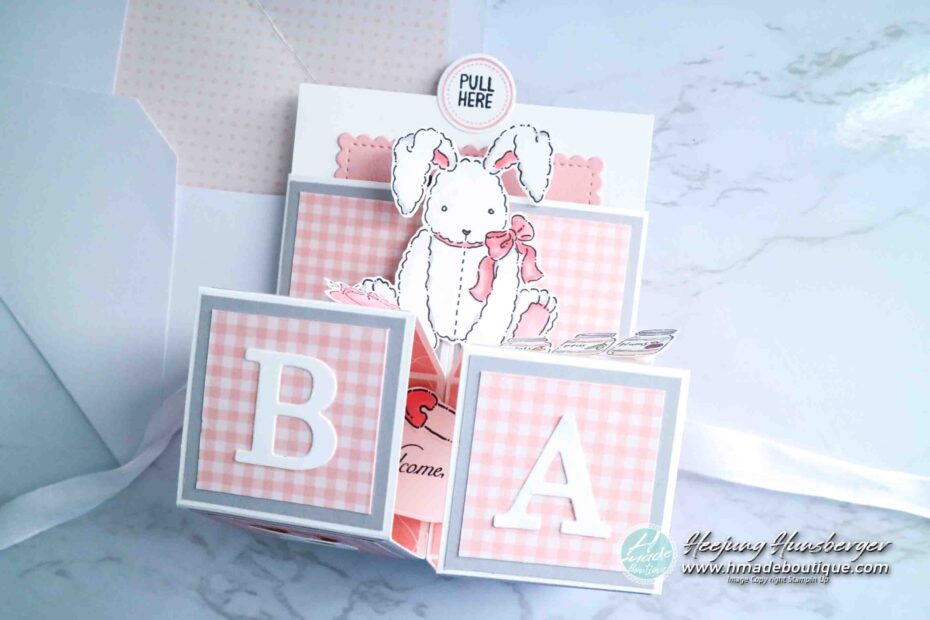 I love this lovely bunny!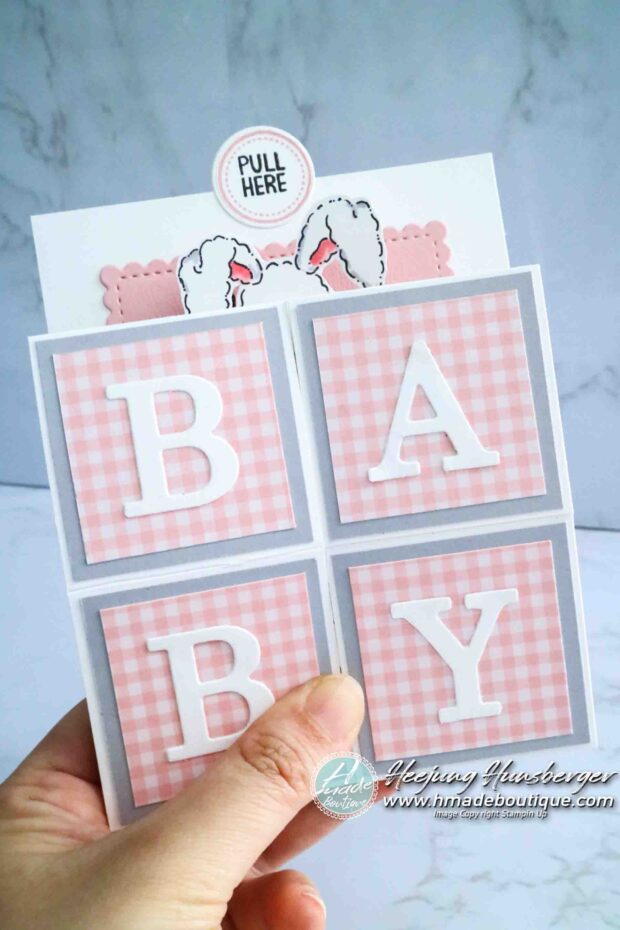 I added a note insert for a personal message, you can keep it separate from the main card.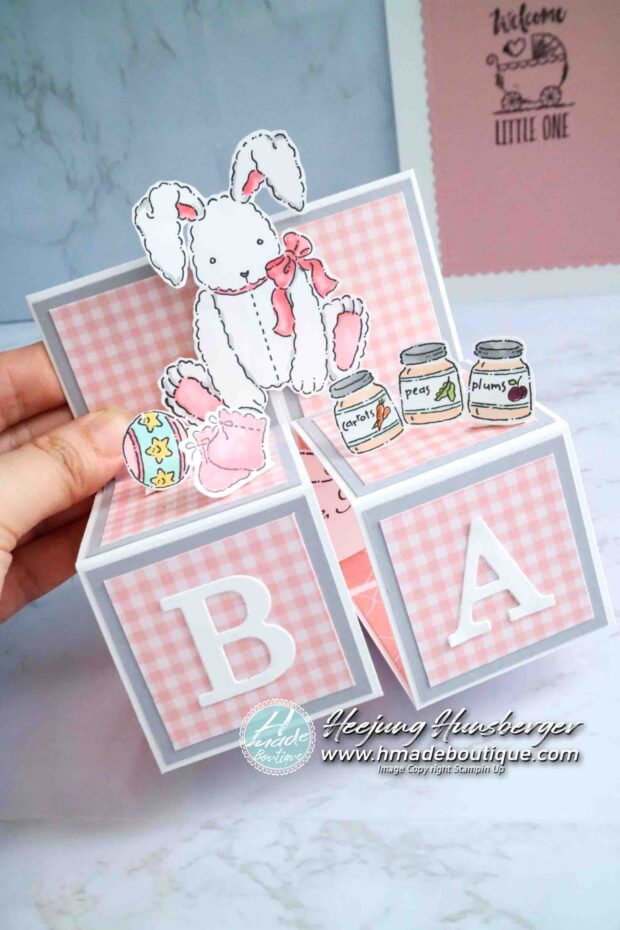 Thank you for stopping by!
This video is  how to make a triple pop-up cube card using different stamp set, but the dimension is same as this baby card one. 
Want to find the products I used? I have listed them below. Click to here to shop online!