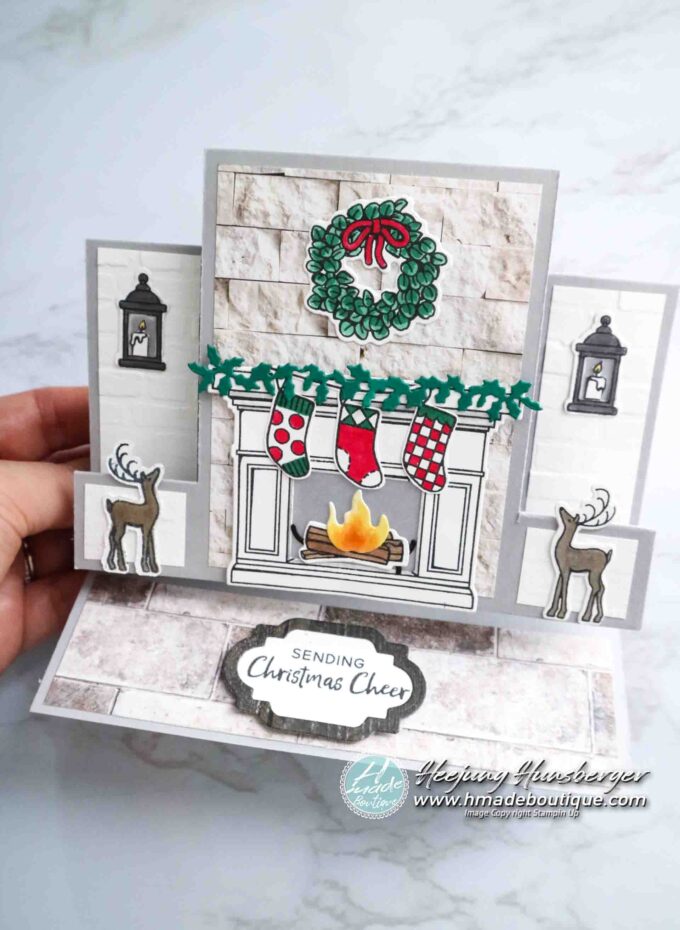 Hello, Today, I'm sharing a center step easel card using the Fireside Trimmings stamp bundle is a new bundle set from this winter mini catalog.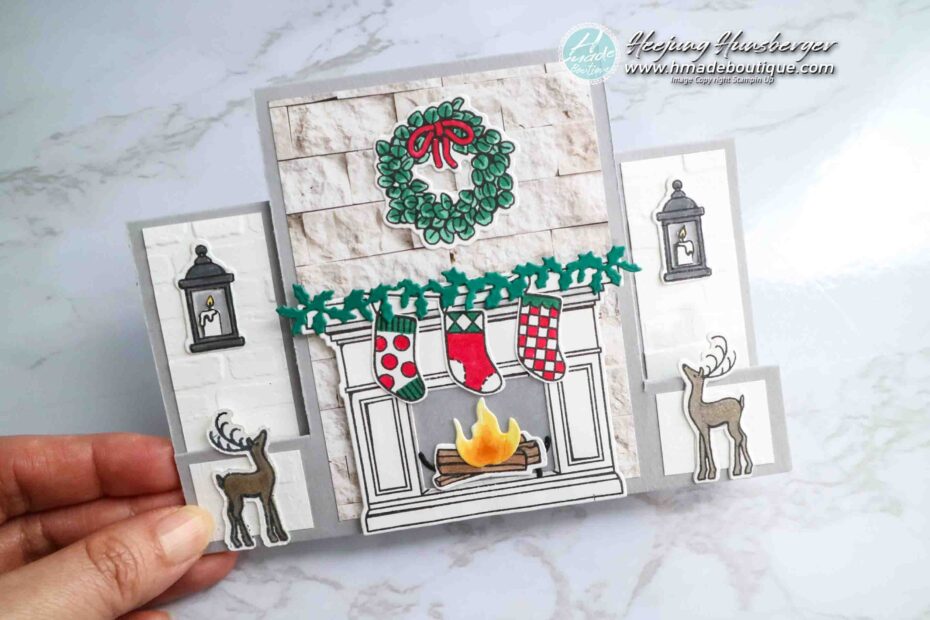 This picture is when the card folded.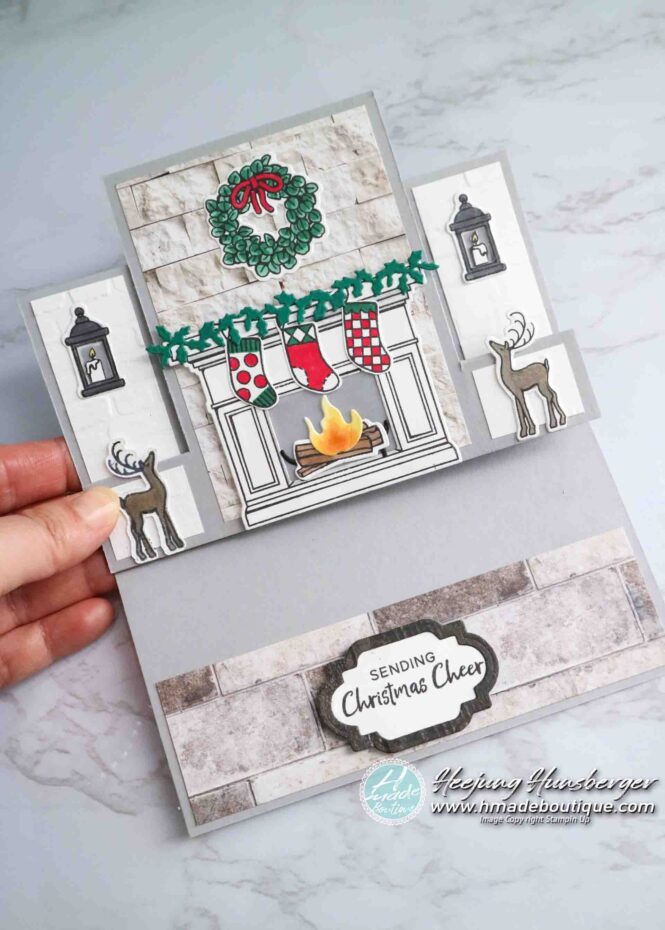 When you open the card, you can see the card stopper on it.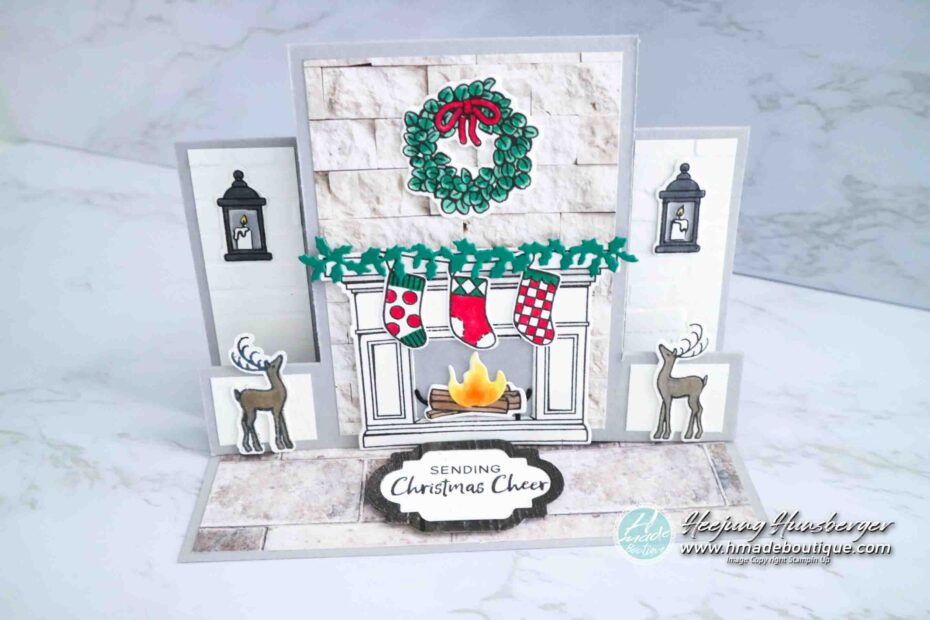 This center step easel card is perfect card for the fireside trimmings stamp set.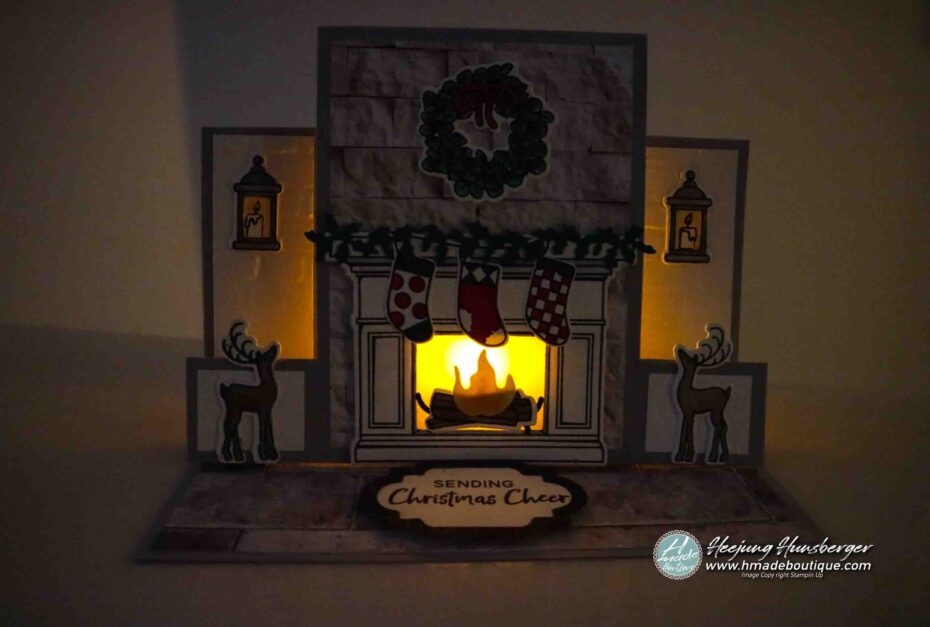 I put a LED tea-light inside of the card, it makes the fireplace a real thing.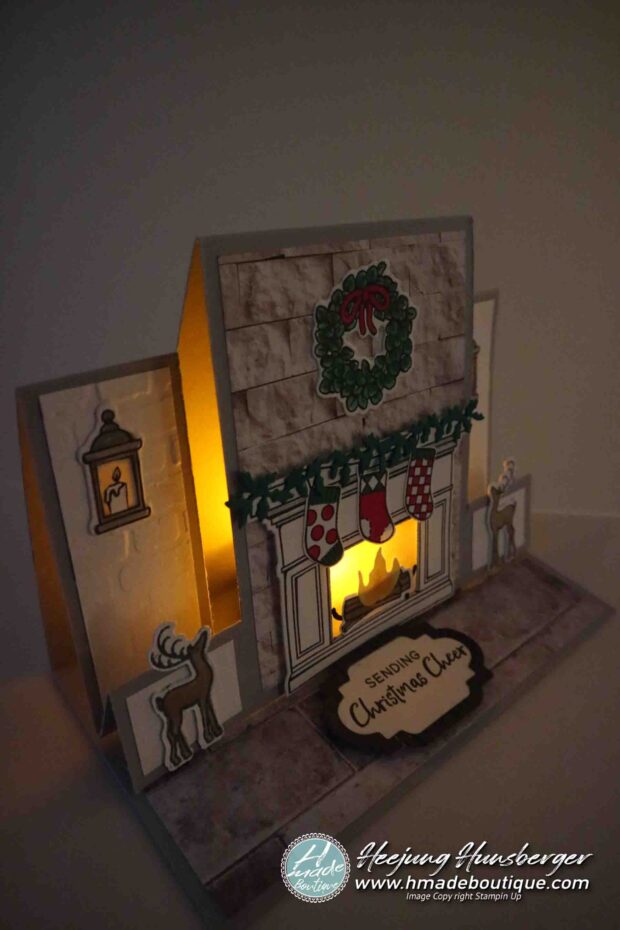 Since we don't have a fireplace at our home. This card is a good item to display at our living room.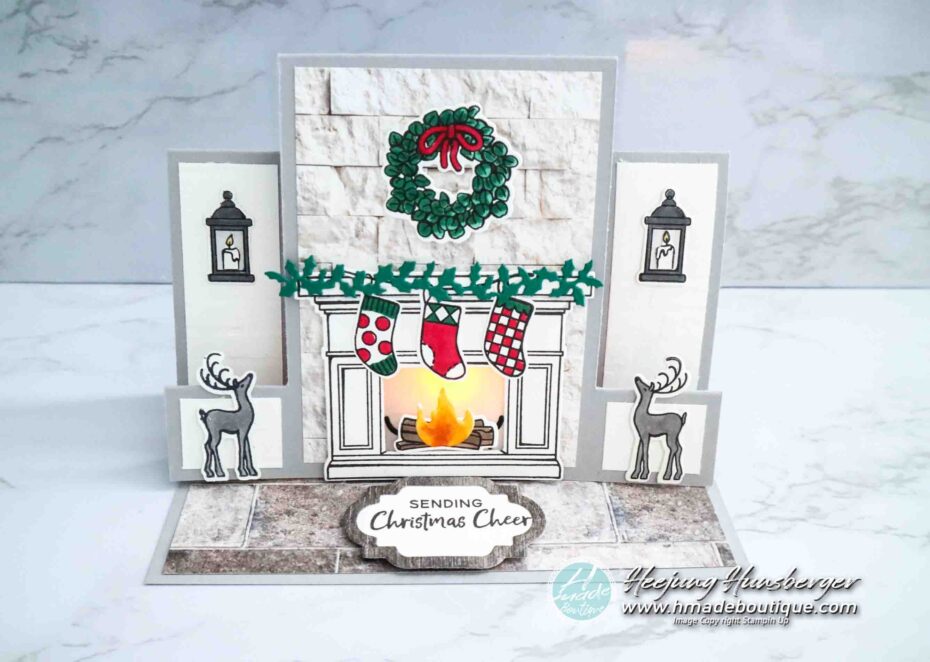 I like this card with LED tea-light in it even daytime. This card made me so relax.
If you want to know how to make this card, please watch my Youtube channel's tutorial.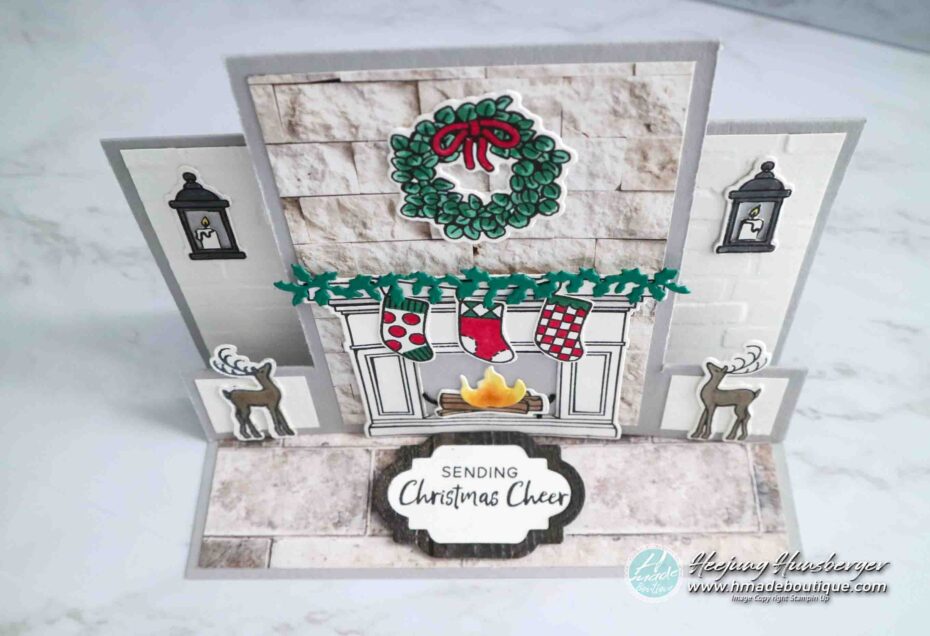 Thank you for stopping by! 
Have a wonderful day!
Want to find the products I used? I have listed them below. Click to here to shop online!