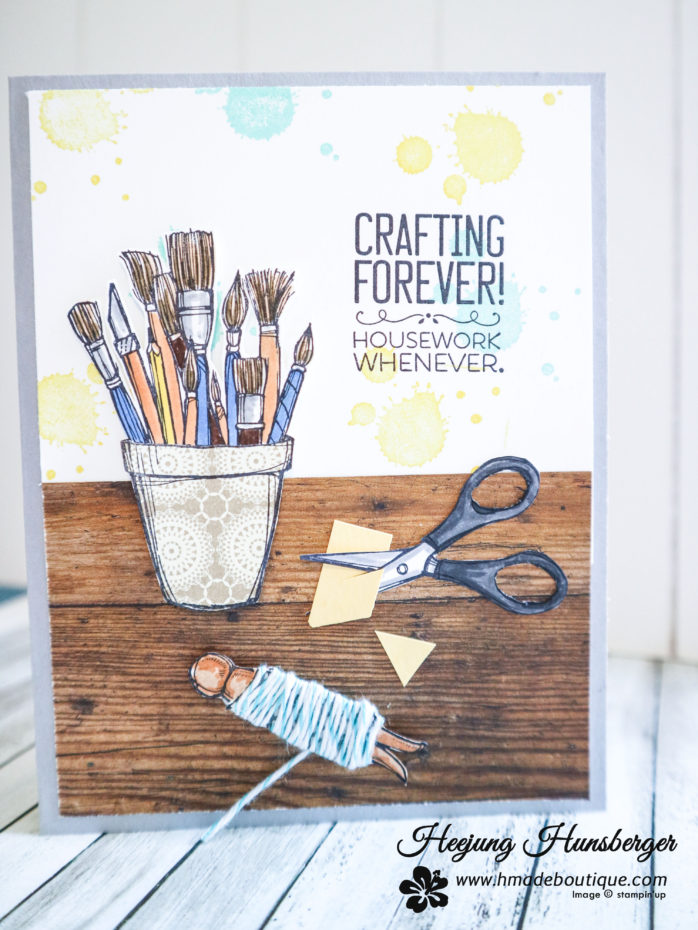 This Crafting forever stamp set is one of my favorite.
I made this for my crafting friends in Korea.
Many of crafters will agreed this scene reminds of your desk.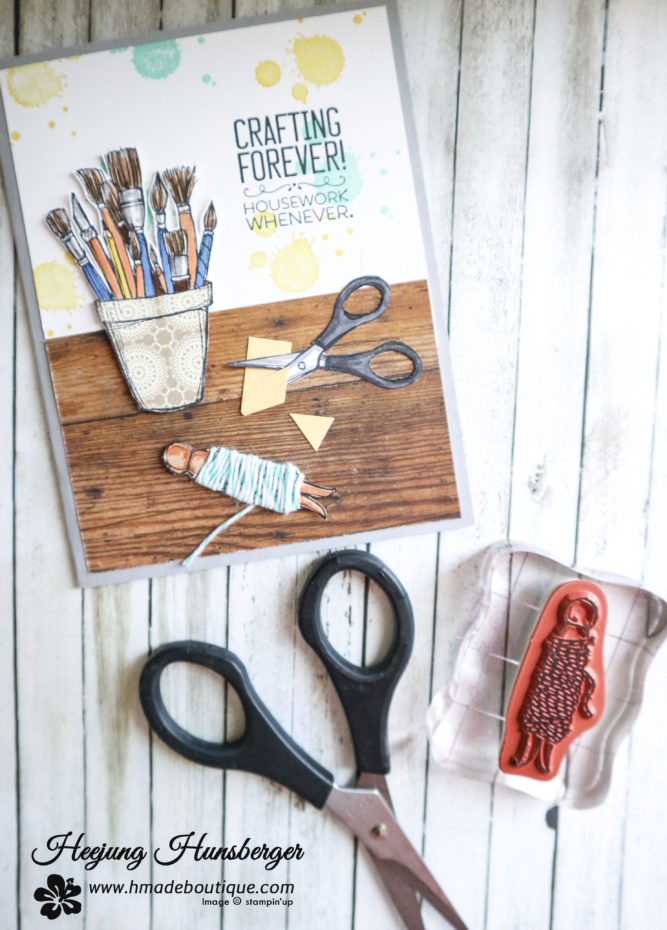 I love to cutting out paper with my scissors.
So I want to show it this paper scissors can cut the papers.
What a fun card! and I love the sentiment " Crafting forever, house work whenever".
Happy Stamping!