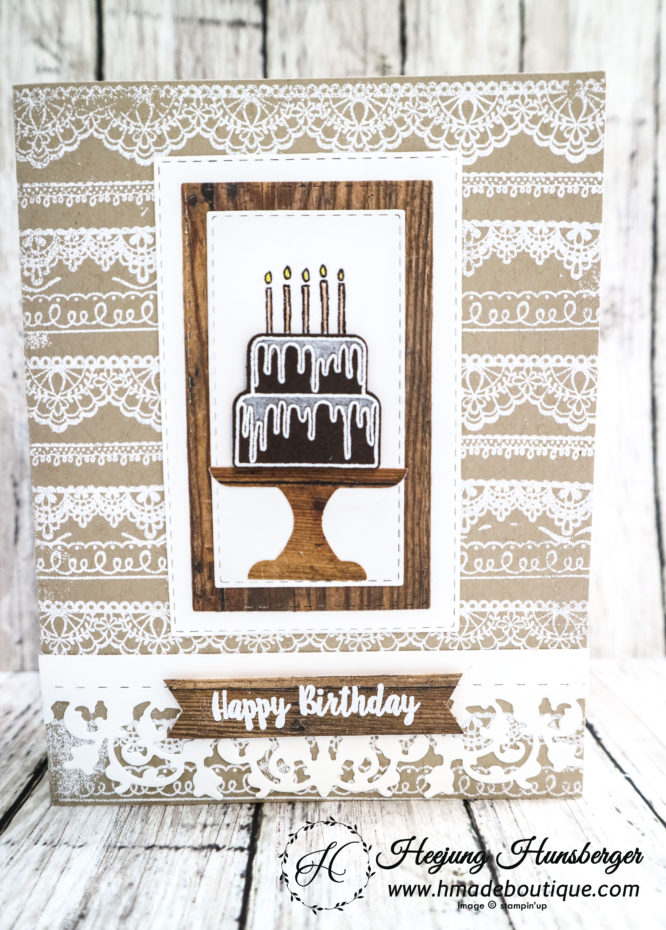 Hello everyone!  I made this birthday few weeks ago, and forgot to upload my website.
I don't remember exactly what was the inspiration of card. I'm sure that I really love to use the wood textures papers for any type of cards.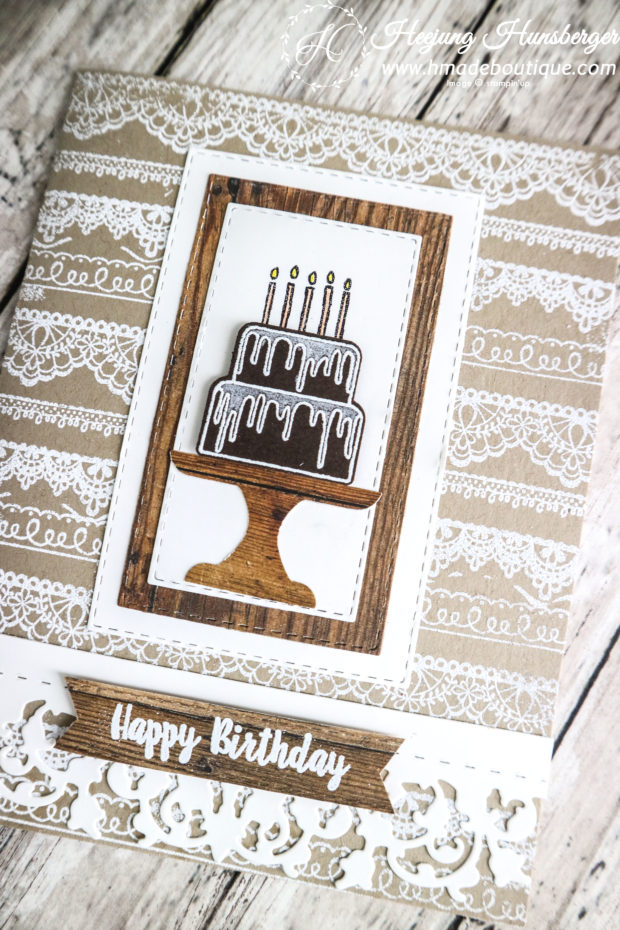 I think the crumb cake paper goes well with this delicate details stamp sets (which is 2018's sale a bration set).
And I used "Delicate Lace Edgelit die cut on the bottom of card, since I got this set and never used it once.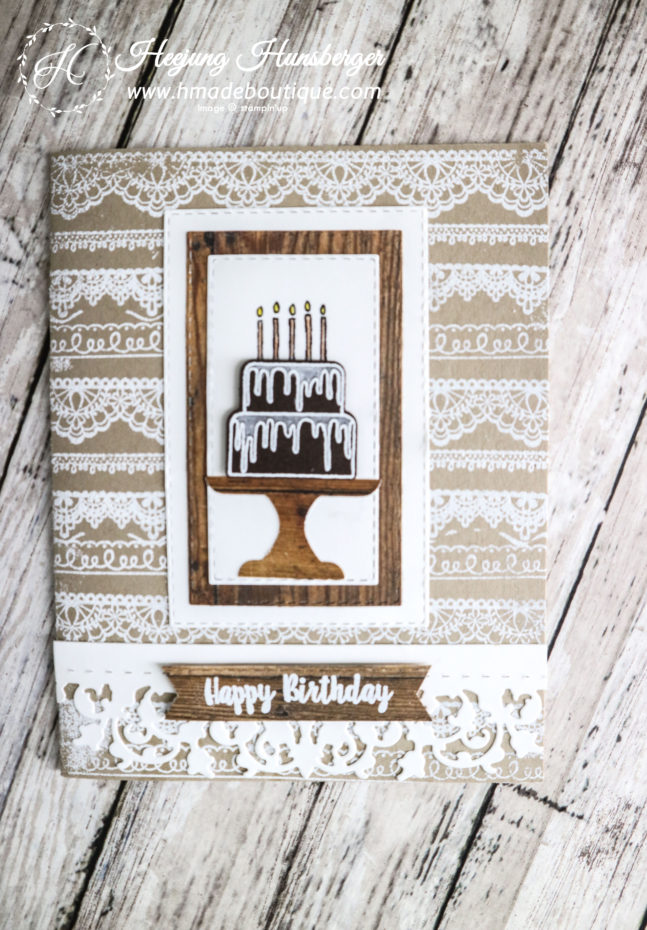 My favorite of flavor of cake is chocolate.  what about yours?
Because I like chocolate, I bought a chocolate cake for my son's birthday every year, one day my son told me that his favorite is vanilla flavor and he hates chocolate. I felt so bad to my son.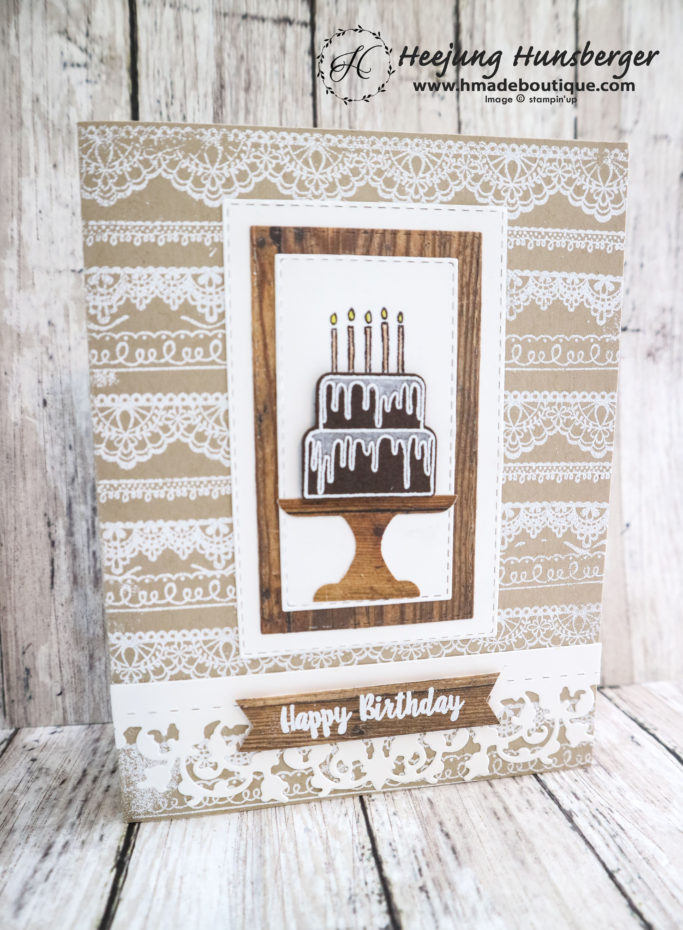 Oh well, I'm sure that this birthday card is not my son's birthday card.