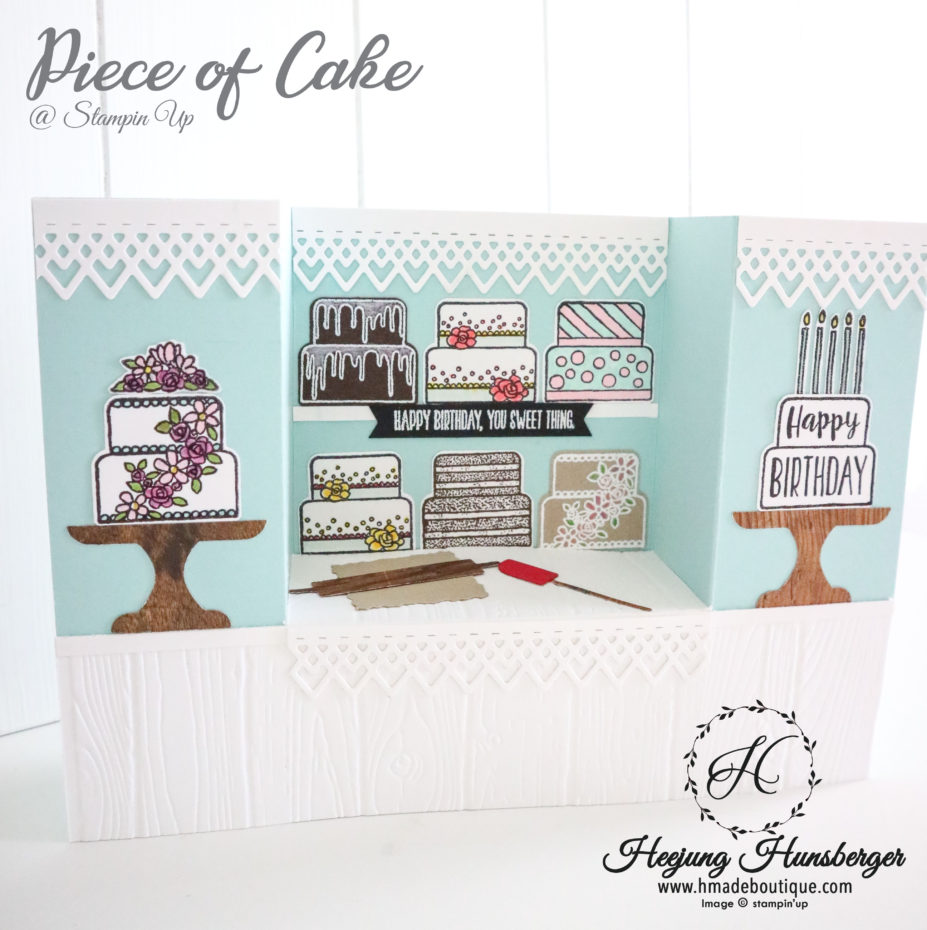 Hello,
Today, I want to show my first tried bench fold card using piece of cake stamp set.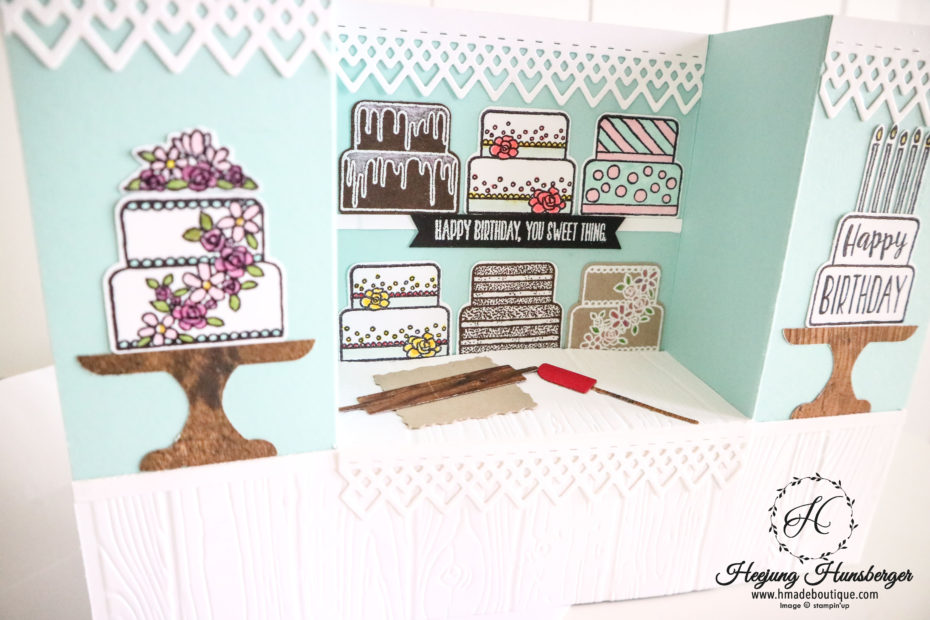 I'm from South Korea and I love to go to bakery in Korea, because there are so many beautiful cakes displayed.  (I missed it because I live a small town in America, so only I can see the Supermarket's bakery cakes) So when I saw the this piece of cake set, I want to try to make card with cakes displayed.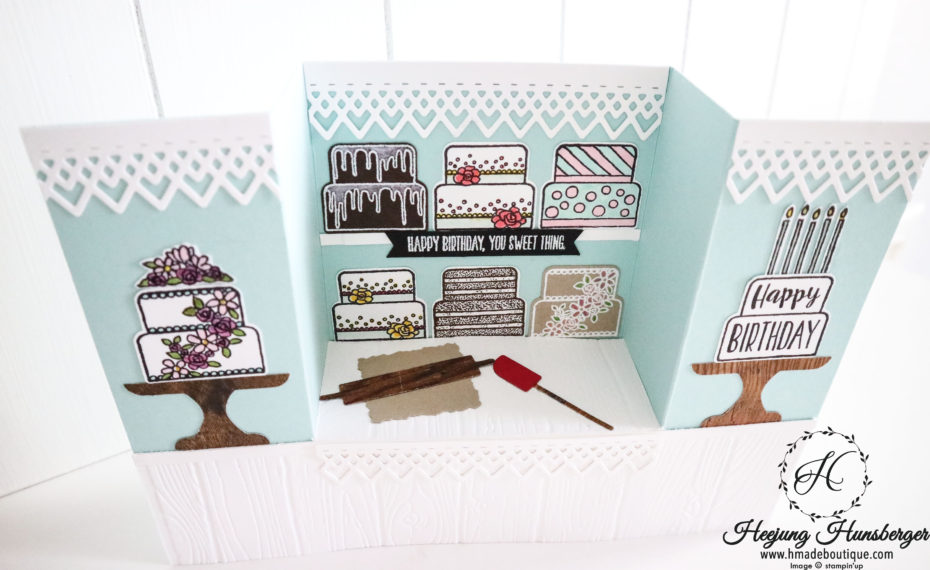 I choose pool party color for the cake shop's wall.
Used wood panel embossed white paper for the display table.
I used  detailed lace edgelites die cut for the wall's molding.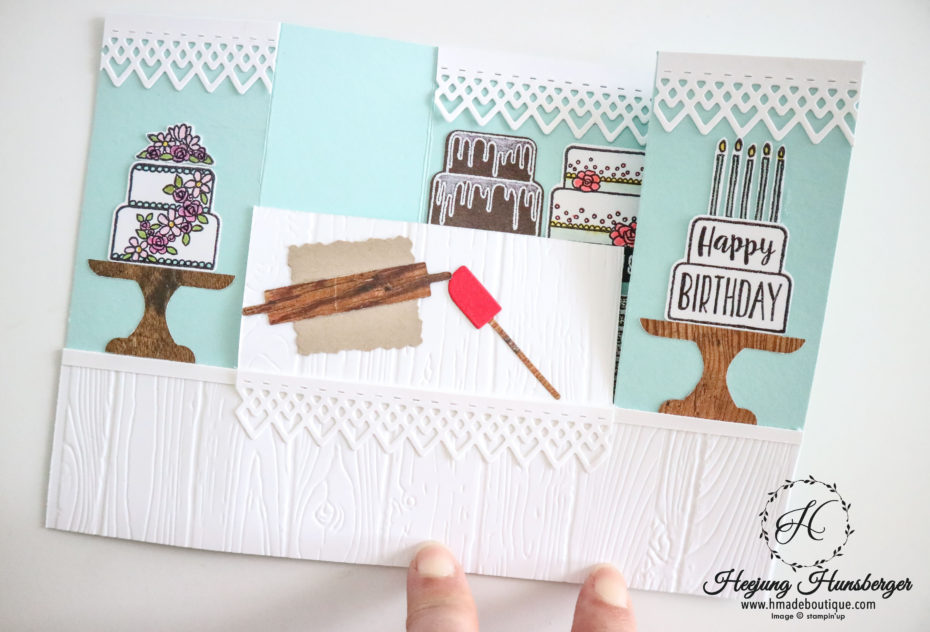 when you fold the card. you can see the table top. so I decorated with Apron builder die cut set.
This picture is when the card is in the envelope.
The envelope's size is 5*7
Bench Fold Card- 5*7 size Template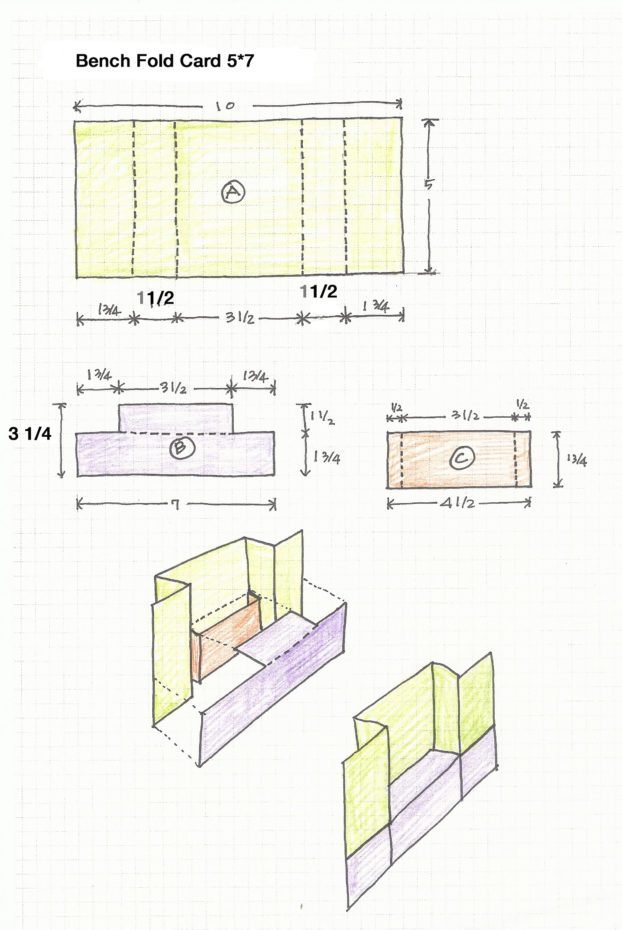 This is my drawing of Bench fold card. if you want to make this card. you can see the details.
Shop for supplies to make this project