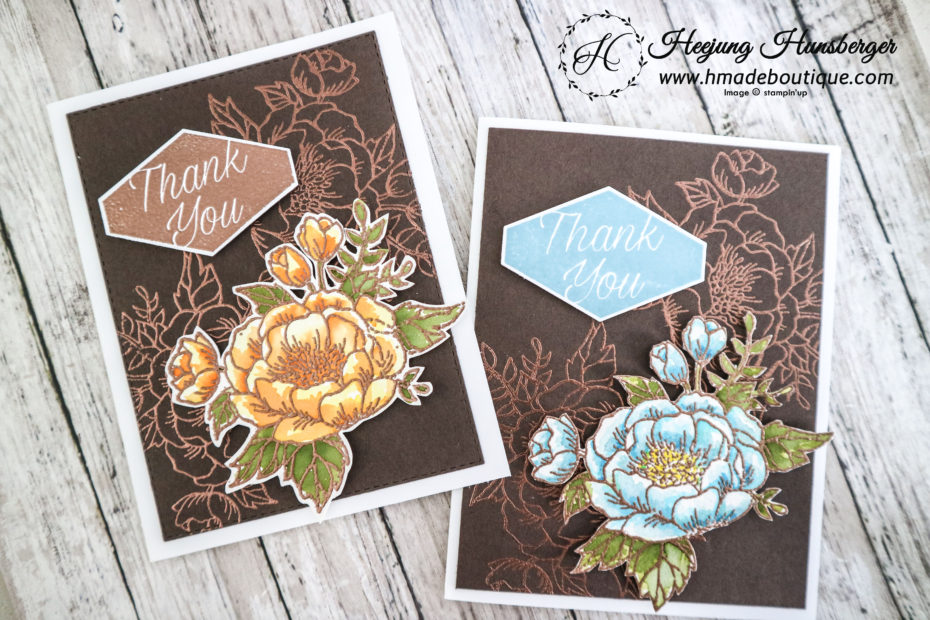 I made this thank you card for my grandma.
My grandma's favorite color is blue and pink, and I made for the blue flower thank you card.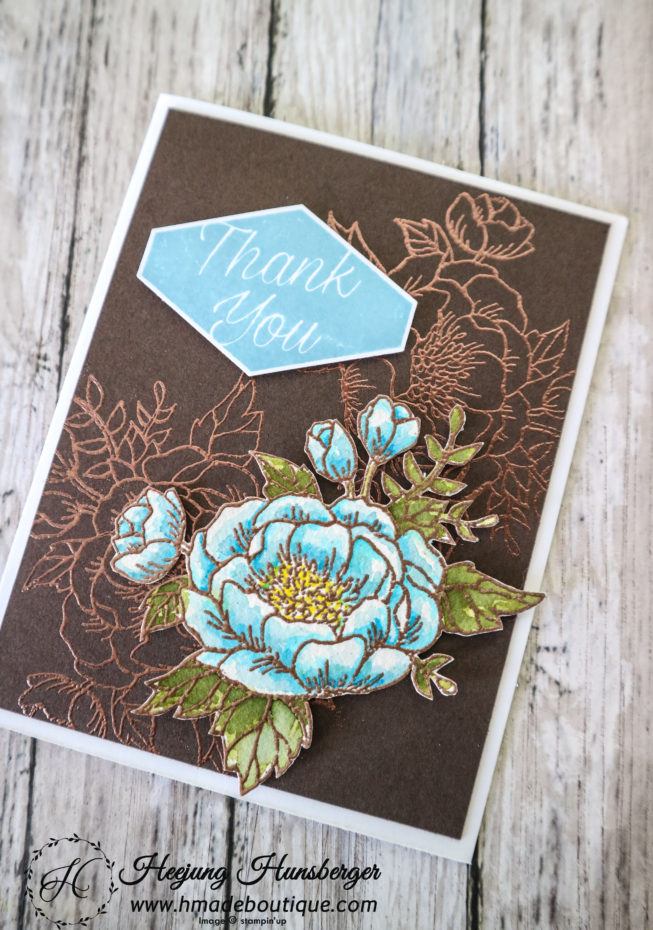 I used "Birthday Blooms stamp set" for this card.  this flower stamp is one of my favorite. I love to coloring on this flowers.
For the background, used cooper heat embossing powder for the flowers.
For the sentiments, used Accented Blooms stamp set with pool party ink pad.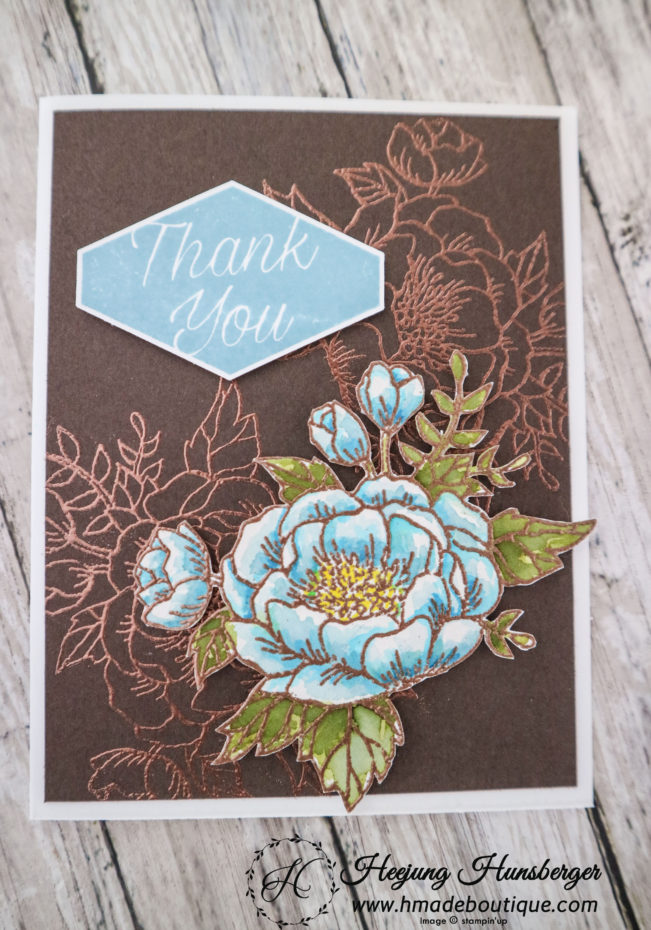 I hope, grandma like this card.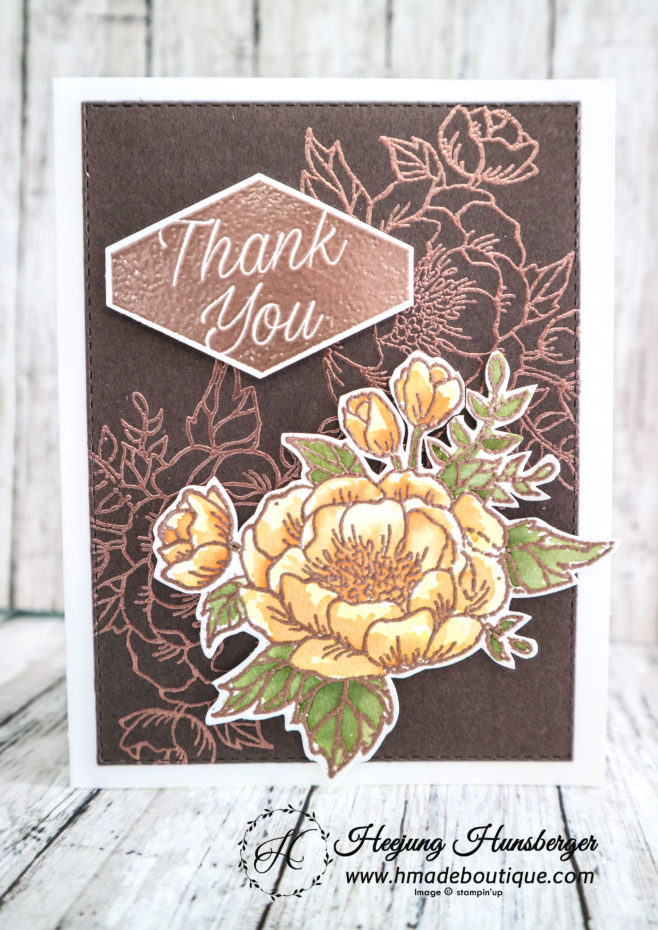 I love yellow color flowers so I had to make yellow flower card with same design.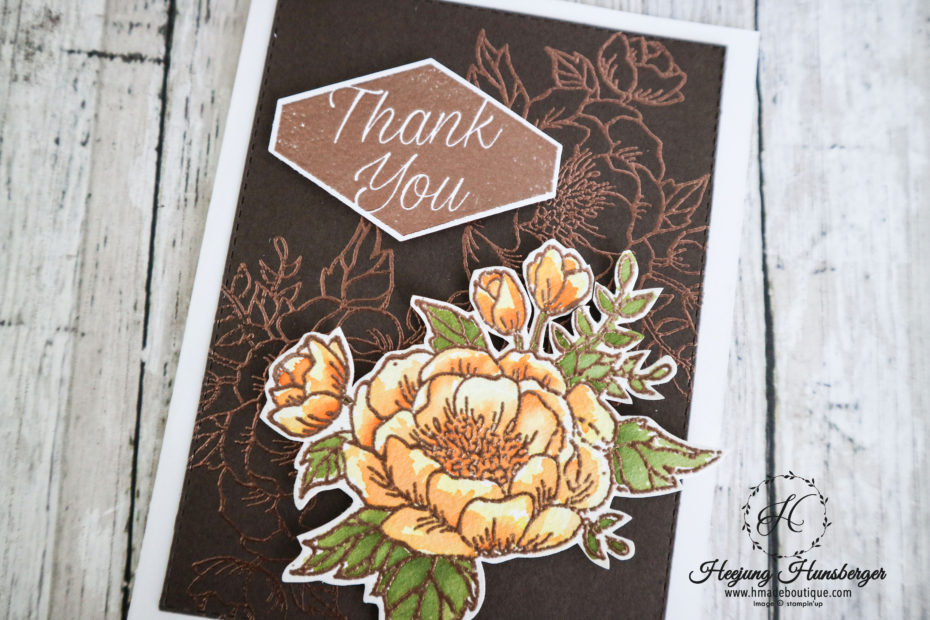 For the sentiments, finished cooper  heat embossing powder.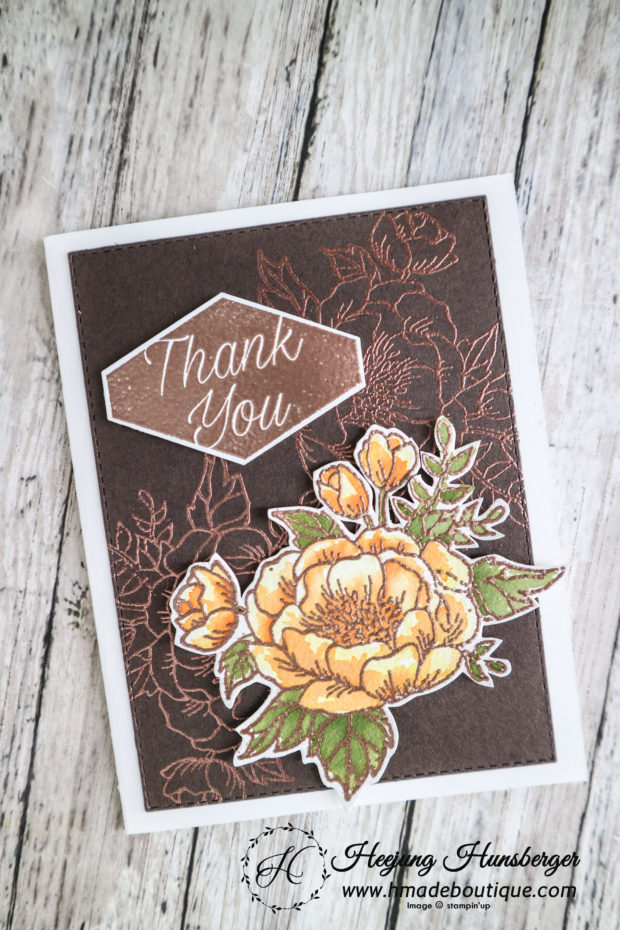 I didn't use dark backgrounded card before. But this card made me make more dark color background card more in the future.
I had so much fun to make this card.
Shop for supplies to make this project