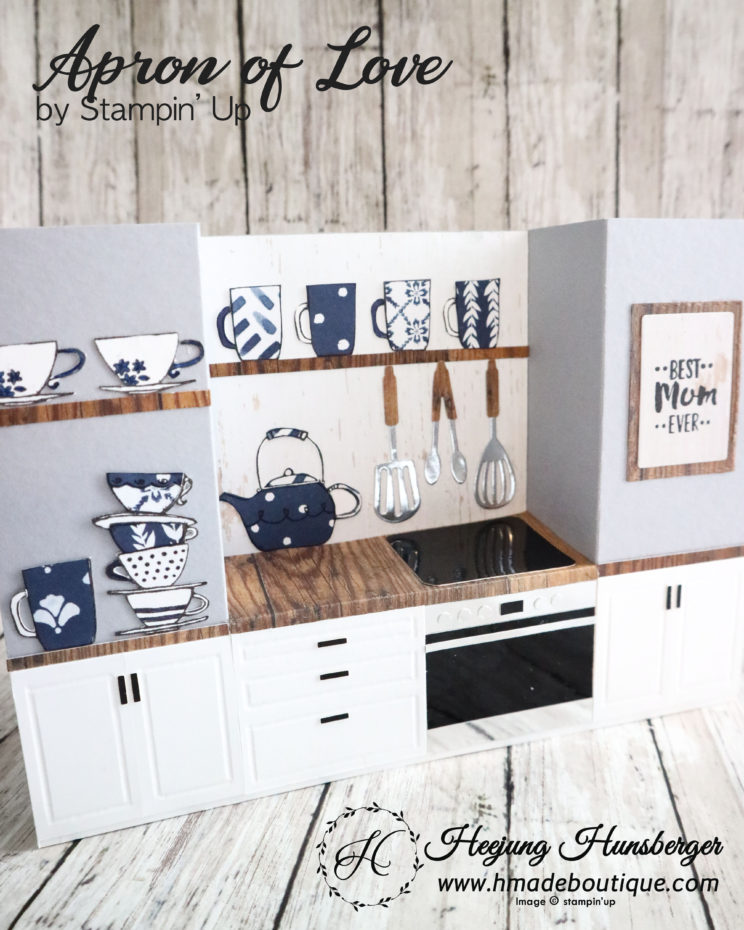 Hello Stampers,
I want to introduce my dream kitchen to you. Actual my kitchen cabinet is natural wood finished cabinet. But I always want to have white color cabinet in the kitchen. So I really want to paint it white color, but not sure I can paint it like professional.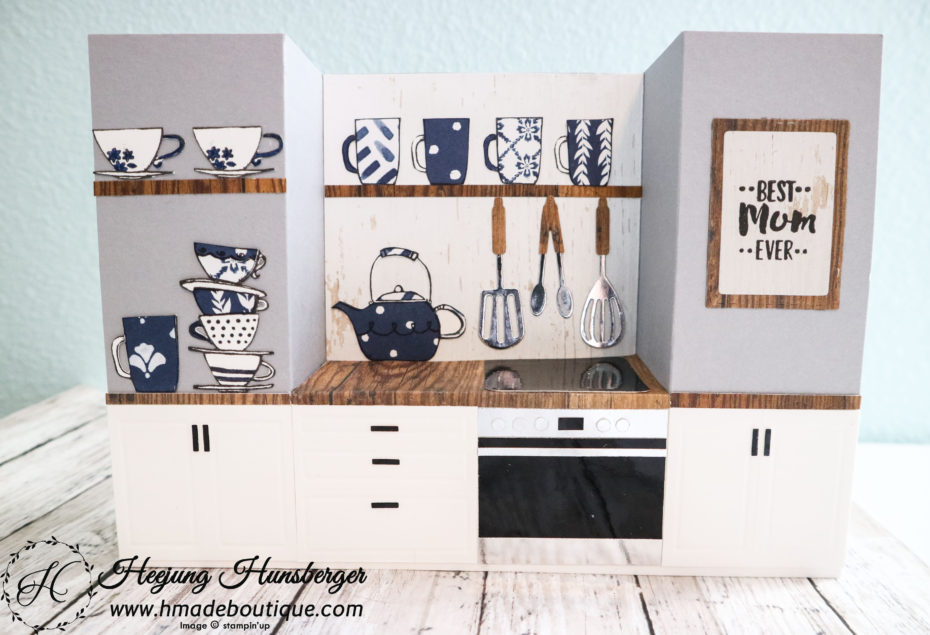 So I want to make white cabinet kitchen card instead of painting real cabinet in house. 
And I put all my favorite Blue and White Tea sets as like real life.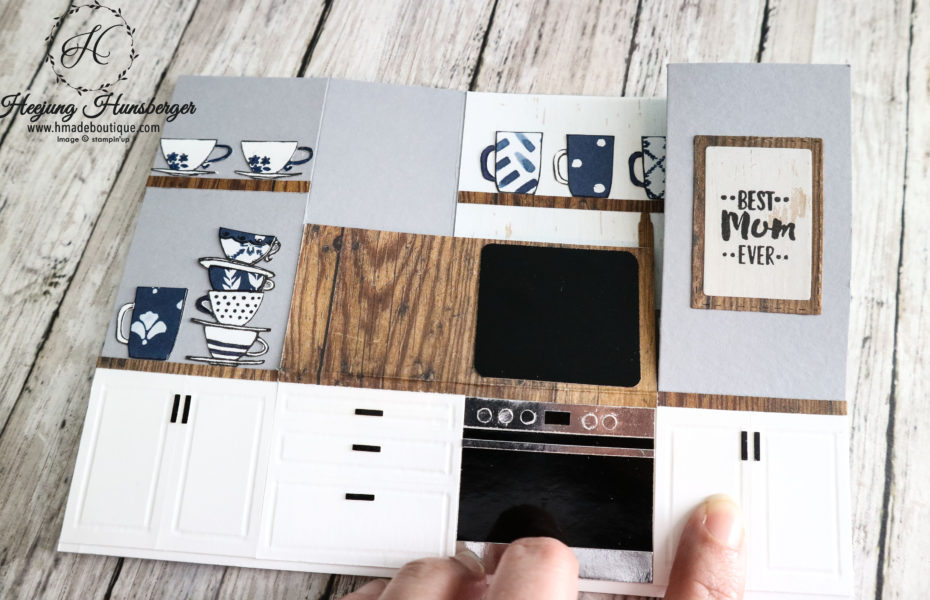 This picture is when the card was fold flat.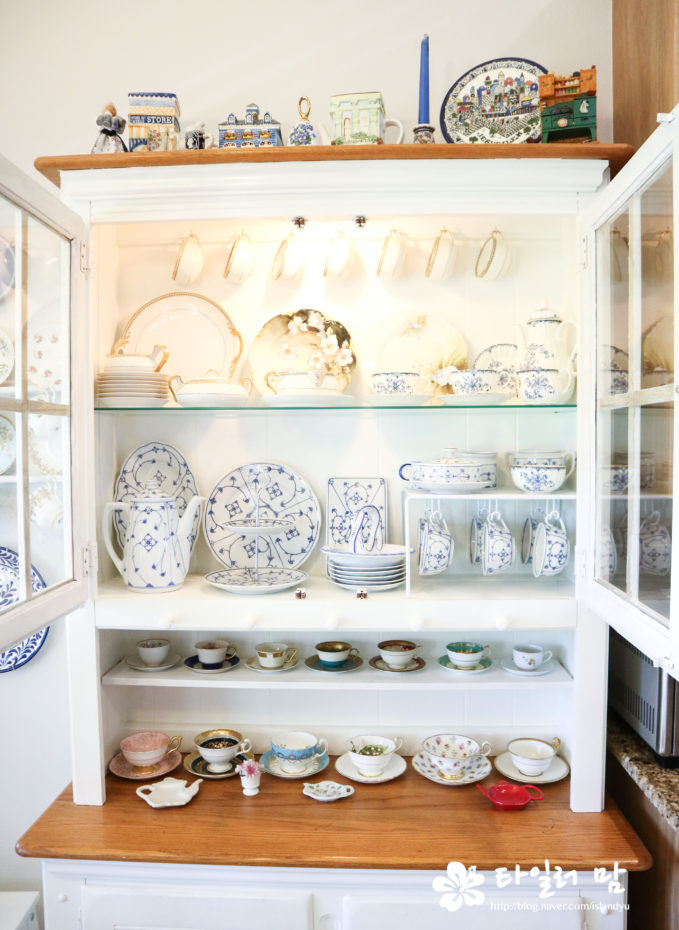 This is my hutch in my real kitchen. You can see how much I like Blue and White plates and tea sets.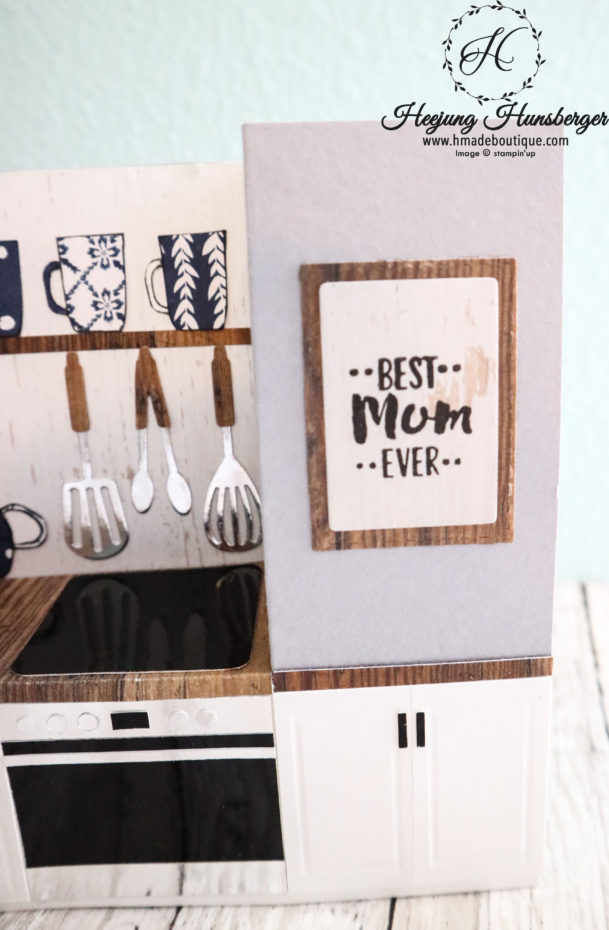 The farmhouse design is one of popular trend these day. so I made a frame of farmhouse style for the card sentiment used wood pattern designer paper.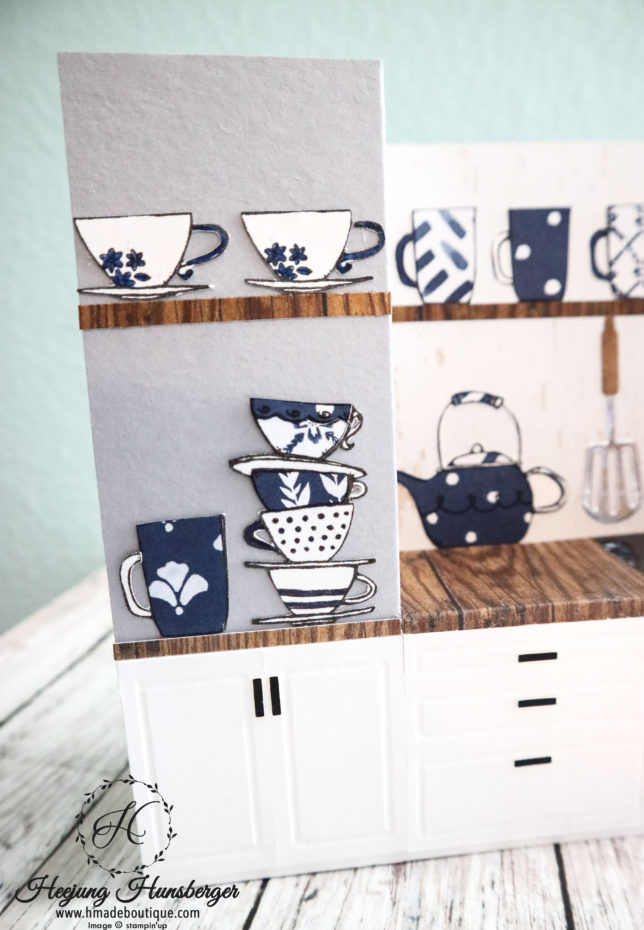 I have been fascinating with blue and white china since my best friend gave one of them as engagement gift. I started collecting Blue and White China since then.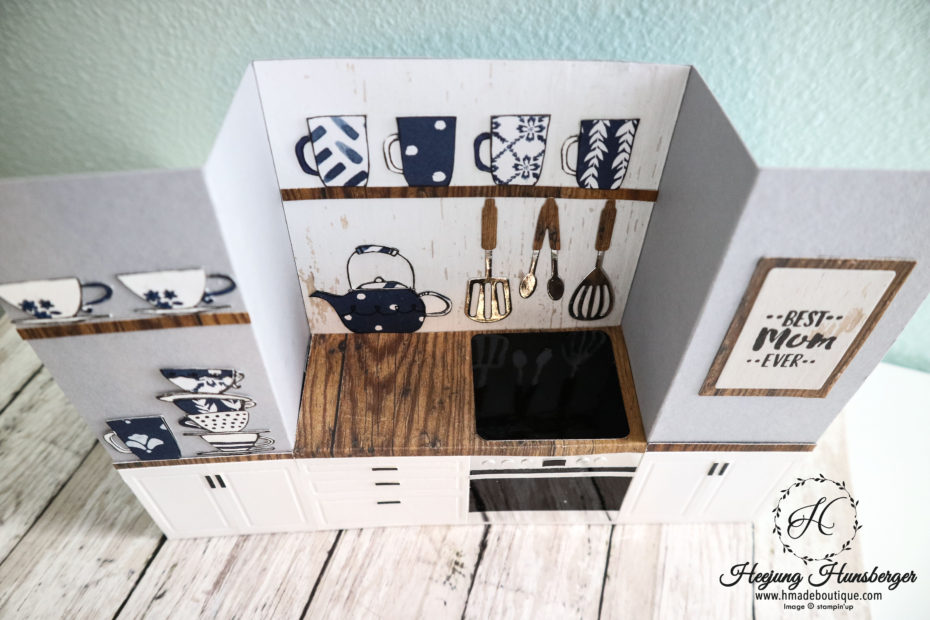 I really enjoyed made this card because I can make my dream kitchen without constructor with very little budgets, and I can make multiple ones as soon as I want.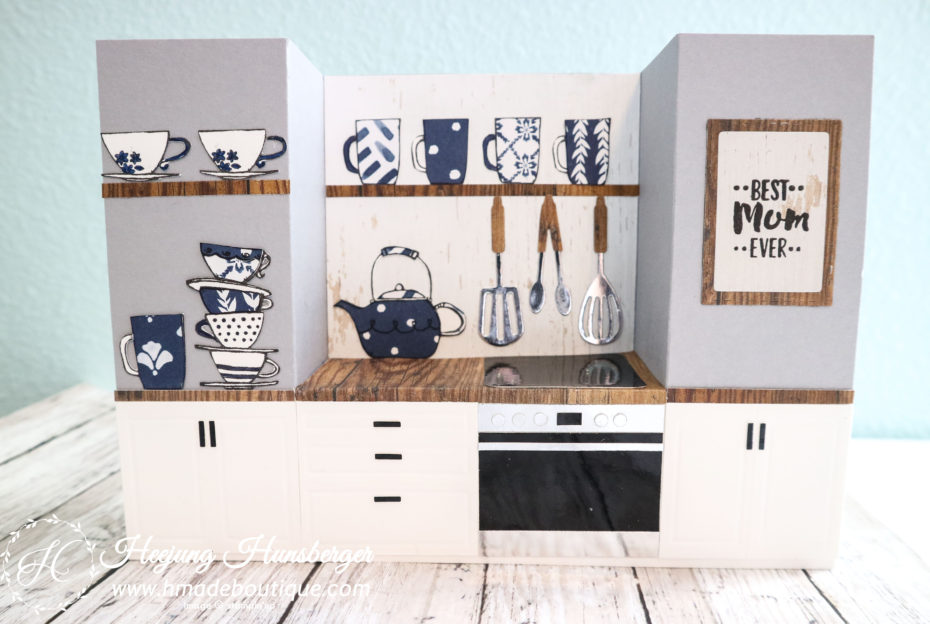 My hobby made me so happy because I can create anything I want to create.
Shop for supplies to make this project