Hi,
I'm originally from South Korea and moved the States not long ago with my awesome husband and lovely boy. In Korea, we are celebrating a lunar new year ( most people known it as Chinese New year) this lunar new year will be January 28. this will be a longest holiday for Chinese. and Korean will have few days of holiday as well.
Every lunar new year day, my mom used to make rice cake soup with variety special food that day.
This year is year of chicken. so I made special card for Lunar new year with Stampin up Sale-A- Brations set " Hey Chick" stamp set.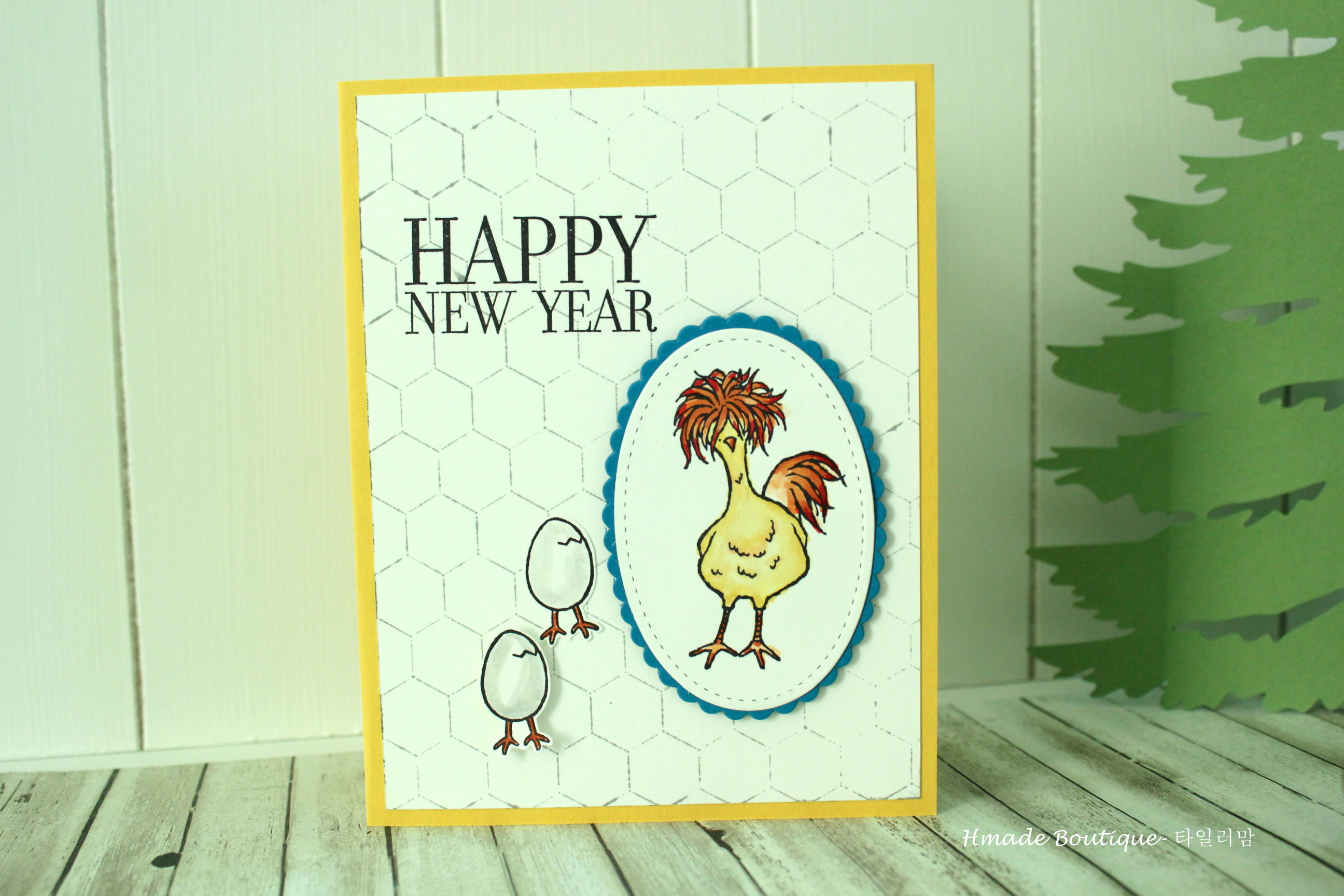 I love all of design!! especially, I love this crazy hair style chicken.
when you open this card, you can see the inside.. dozen of egg (used Mixed it stamp set)
Currently hard to get fresh eggs or chicken due to Avian Influenza Virus. more than 20 miillon of chickens were killed in Korea. so eggs are very expensive to get these day. I wish all of my family and friends in Korea can get egg easily soon. so wanted make them happy with dozen of eggs in side of card.
Good news is Korean goverement started imported eggs from US this week. so egg's price will be drop and people can get easily to buy eggs in the market. this is first time to import eggs from other country in Korea's history.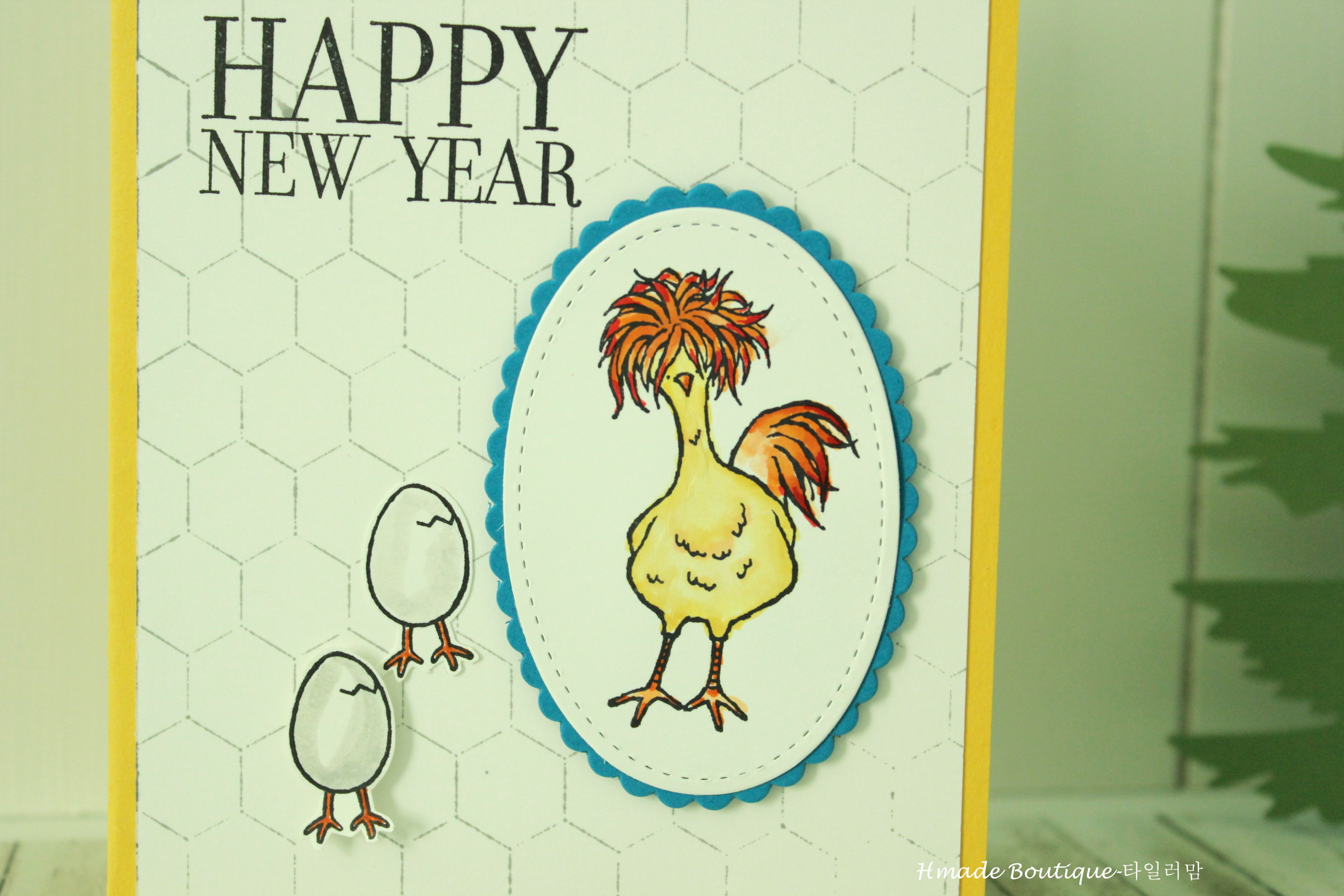 I inked "Hexagons Dynamic Textured impression embossing folder" for back ground design. this embossing folder is very thick and can be used many ways.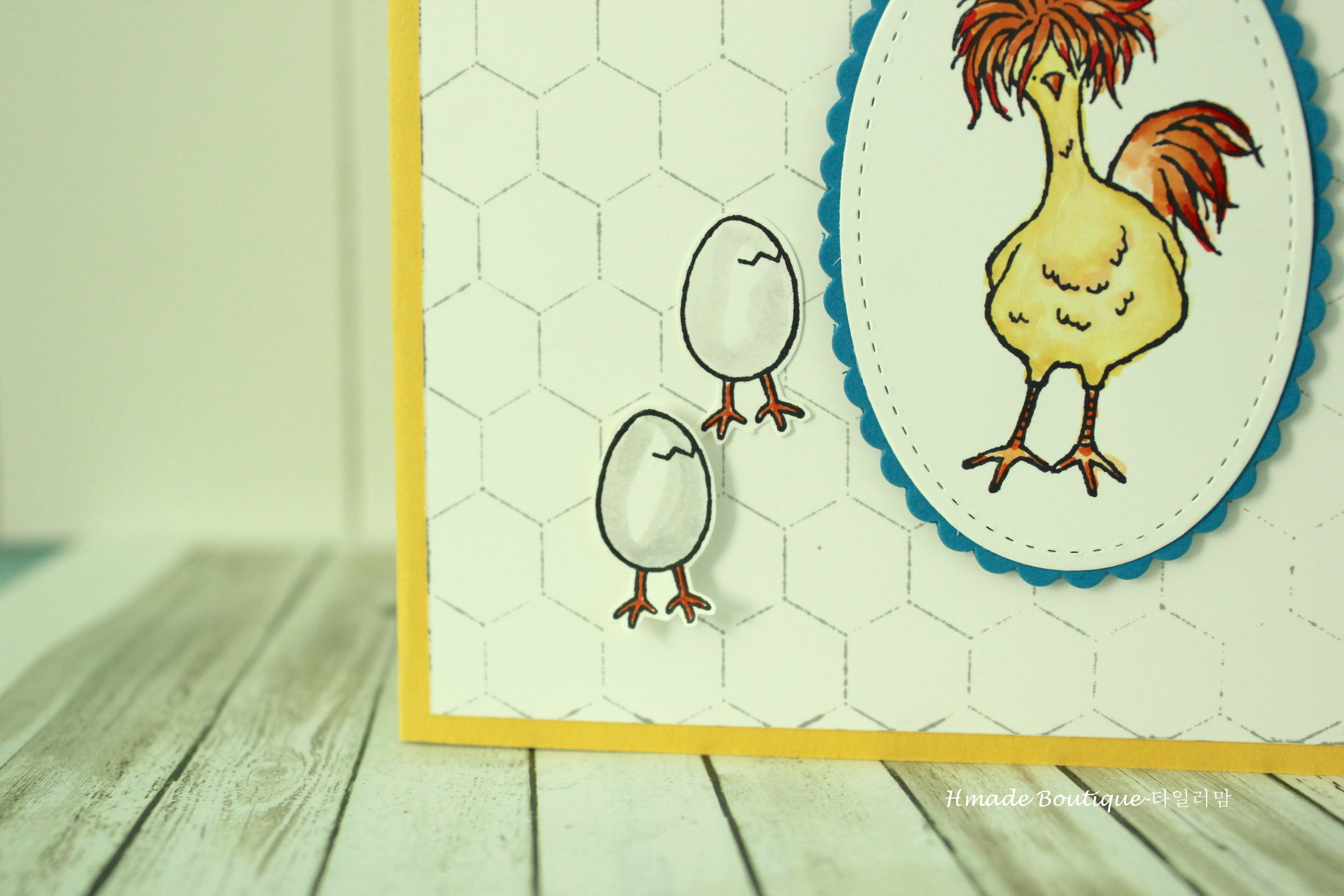 This adorable egg chicks are waiting for new year to started.
Hope this new year will be best year for everyone.