PFS- Tropical Cocktail Shaker Card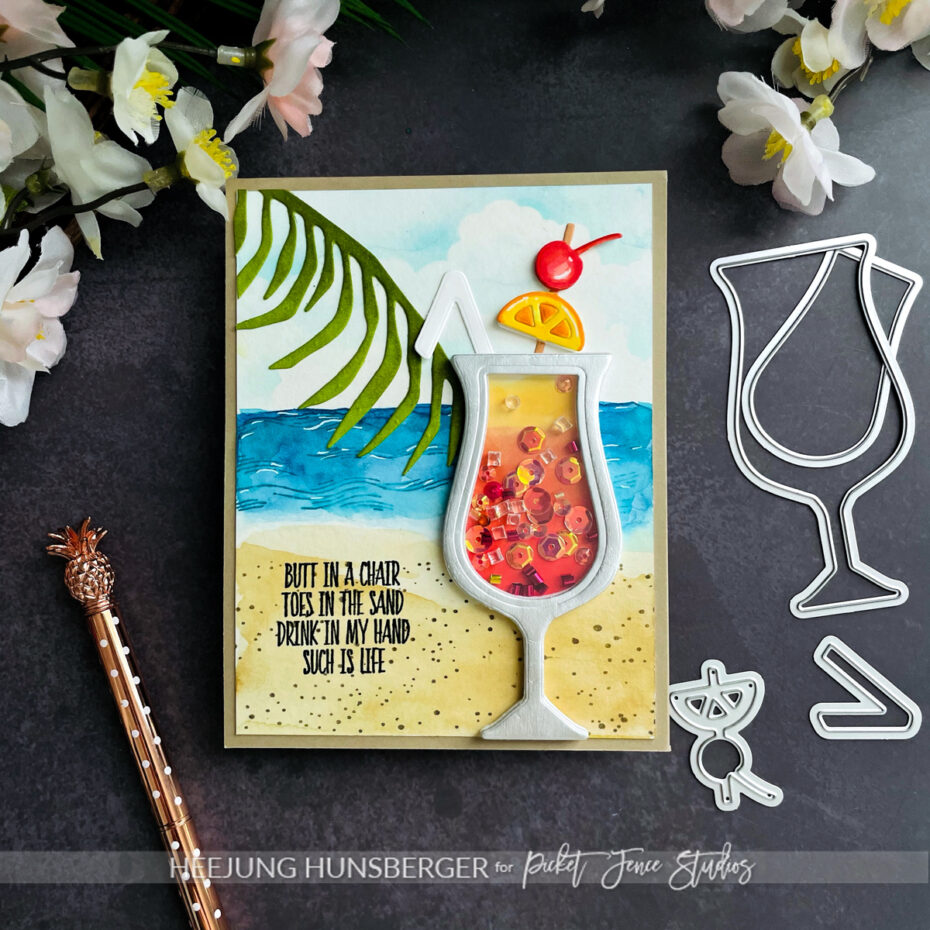 Hi Crafty Friends!
Today is the release of new products from Picket Fence Studios. I like many of them and can't wait to show you each.
The first one to show you today is the Cocktail shaker Card.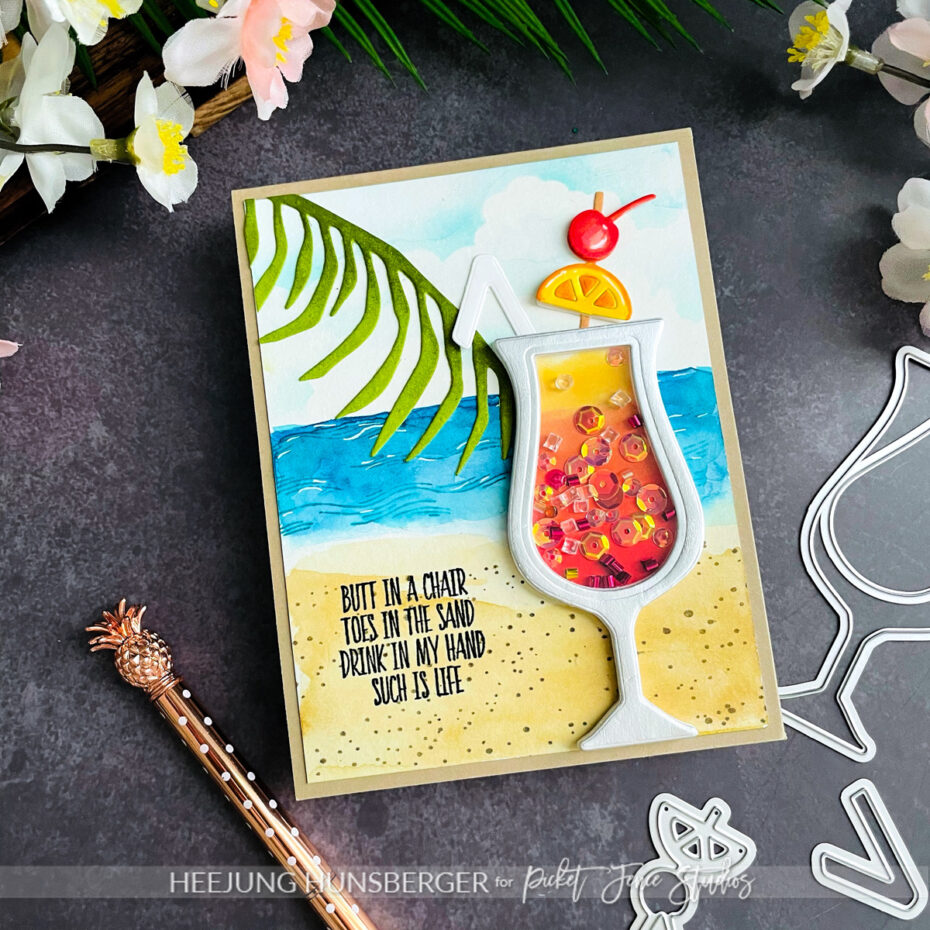 I created a beach scene on watercolor paper, using the Sand Scene stamp, the You Were Mermaid for Me stamp, and the Cloud stencil.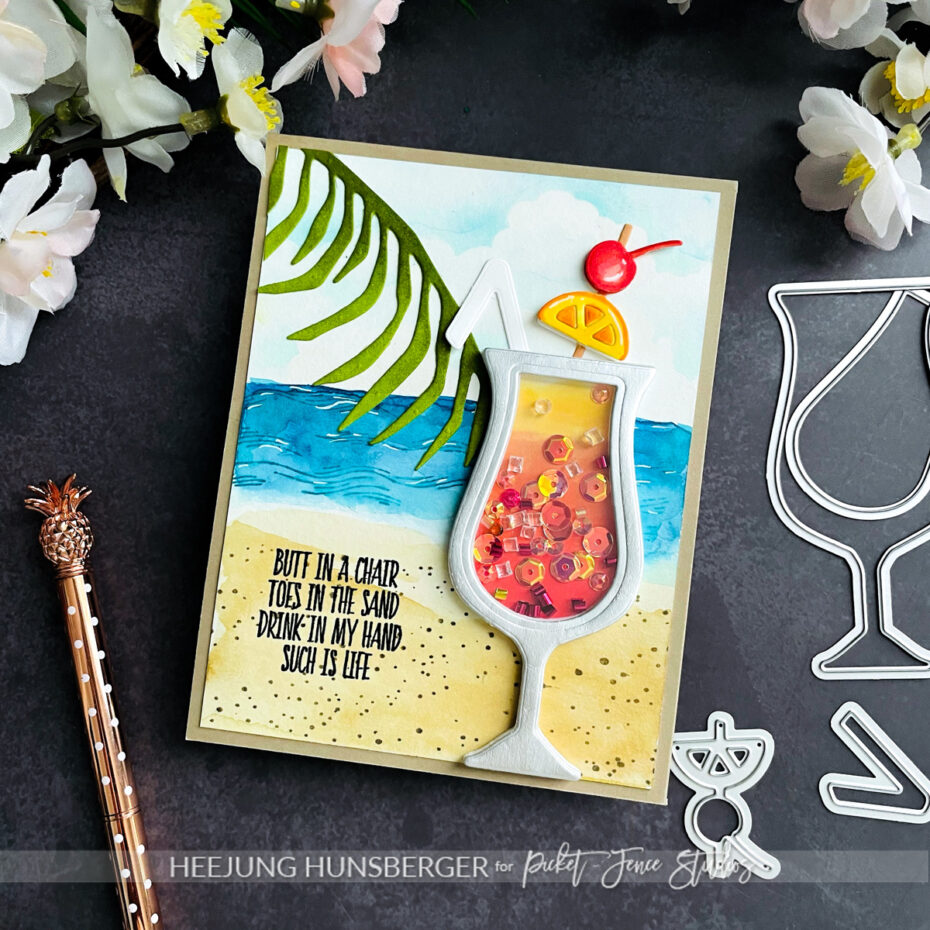 I love creating shaker cards! Choosing beautiful scenery and assembling the materials to make a show-stopping piece brings me immense joy. It reminds me of living in Saipan, a place close to my heart with natural beauty. Recreating that beauty in my own unique way through shaker cards brings back fond memories.
That's all for today, I hope you enjoyed this post and give good inspiration!
Thank you for stopping by!
Heejung
Affiliate links apply at no extra cost to you. Thank you for your support!