Tab Slider Birthday Card -Birthday Paw-ty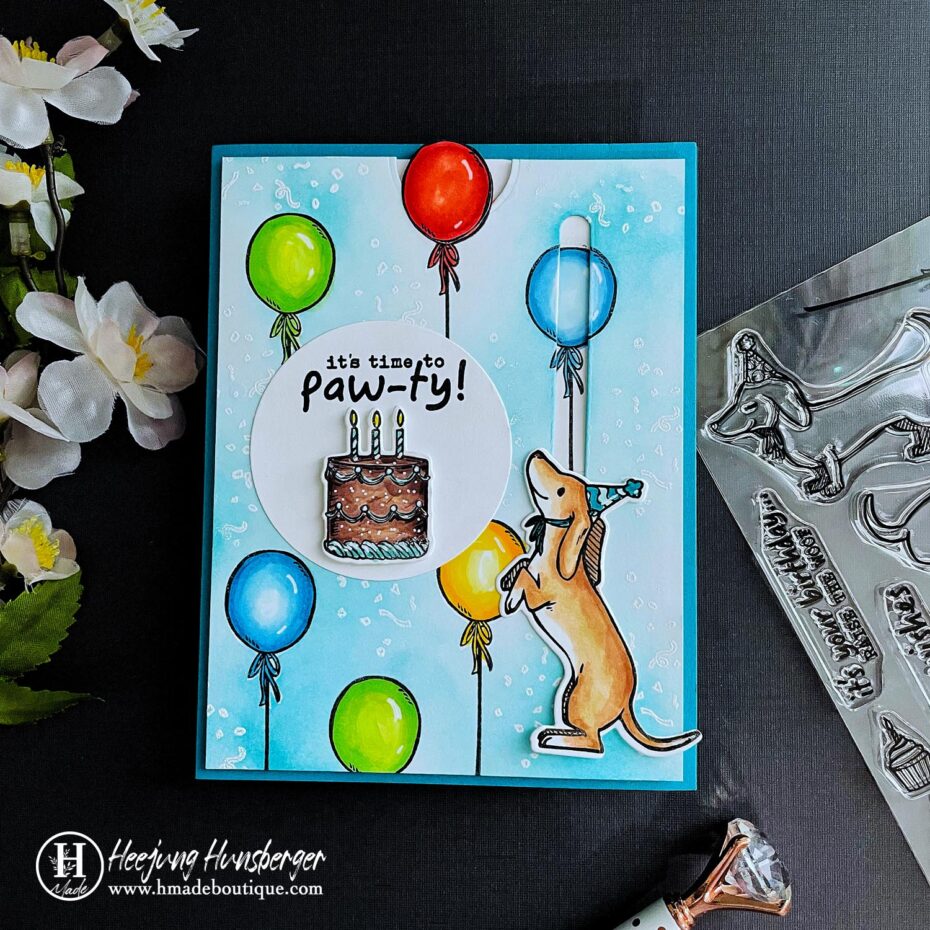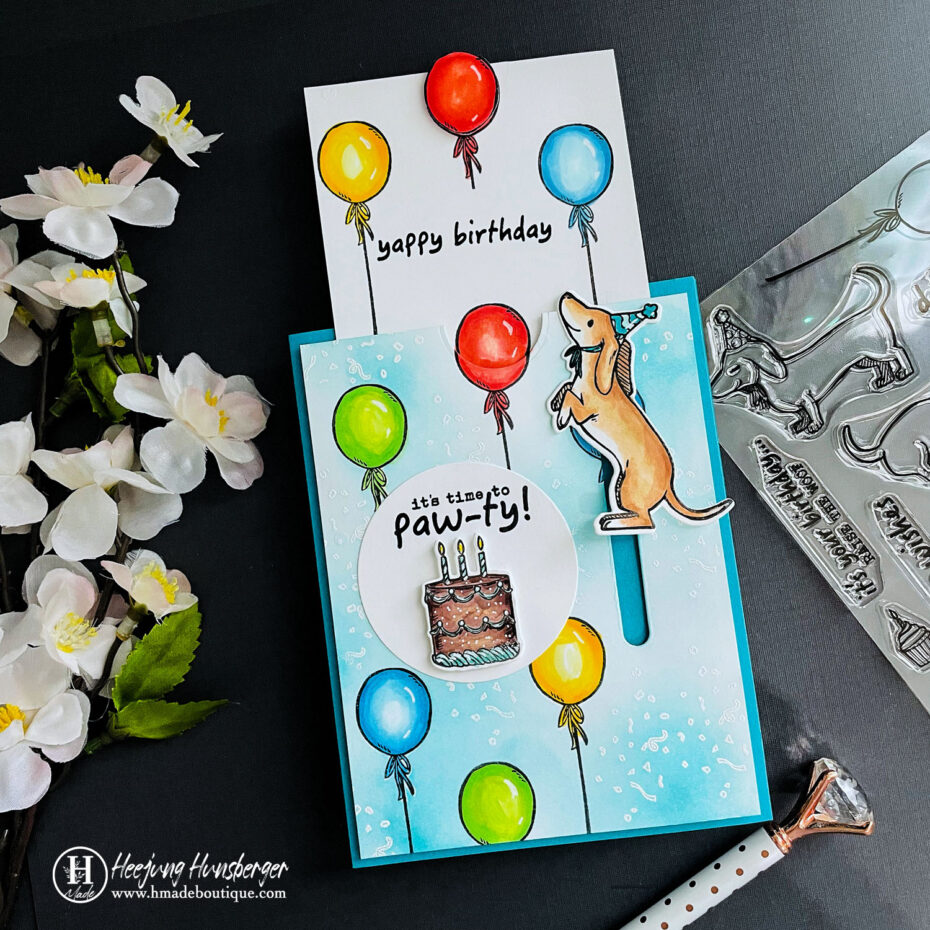 Hello Crafty Friends,
I want to share this special birthday card with you today.
My husband's birthday is coming this week, I want to make an extraordinary birthday card for him.
I use the Birthday Paw-ty stamp set of Hero Arts for this card.
This stamp set is special for me because the dog looks very similar to our dog.
Our dog Messi, we adopted him 5 years ago. My husband wanted to get a golden retriever, but my son and I wanted a smaller dog.
However, we fell in love with Messi at the first sight. but not my husband. He told me he doesn't like small dogs, after a few months with him. 
Messi becomes my husband's favorite dog. and they are best friends.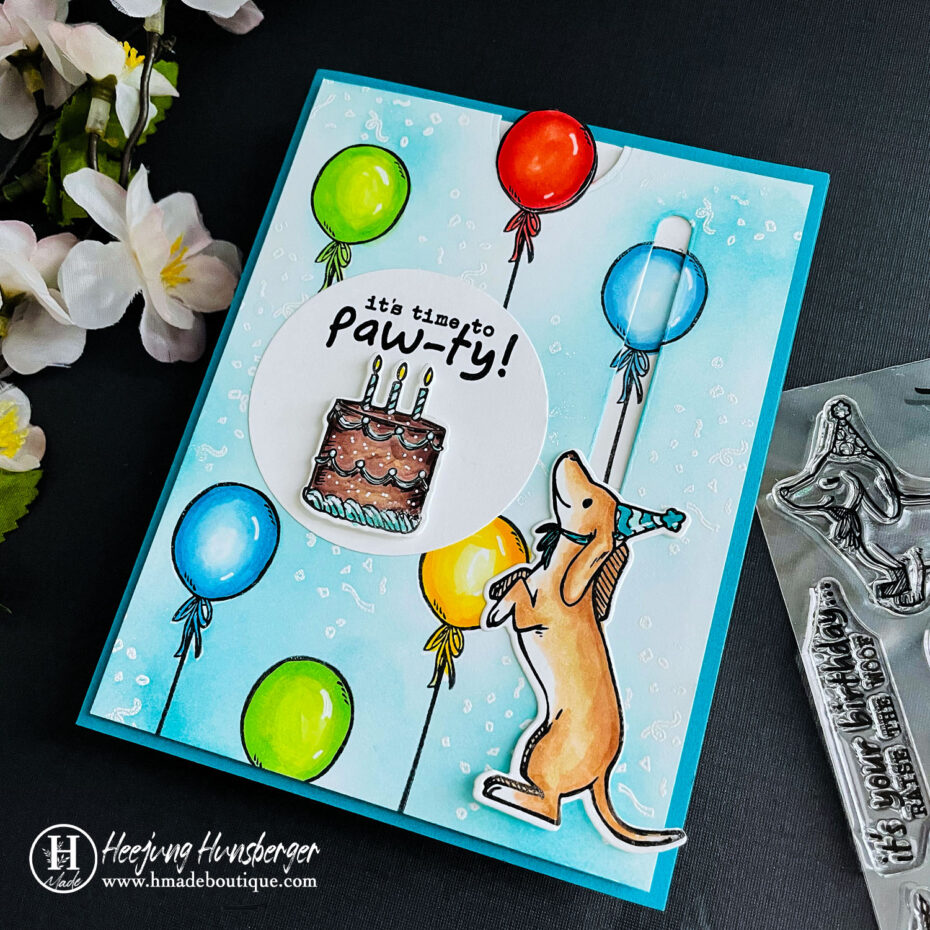 I have been searching for the Whippet dog stamp, but the whippet is a mixed breed so couldn't find any.
I think the Birthday Paw-ty Stamp's dog images would be close enough to Messi.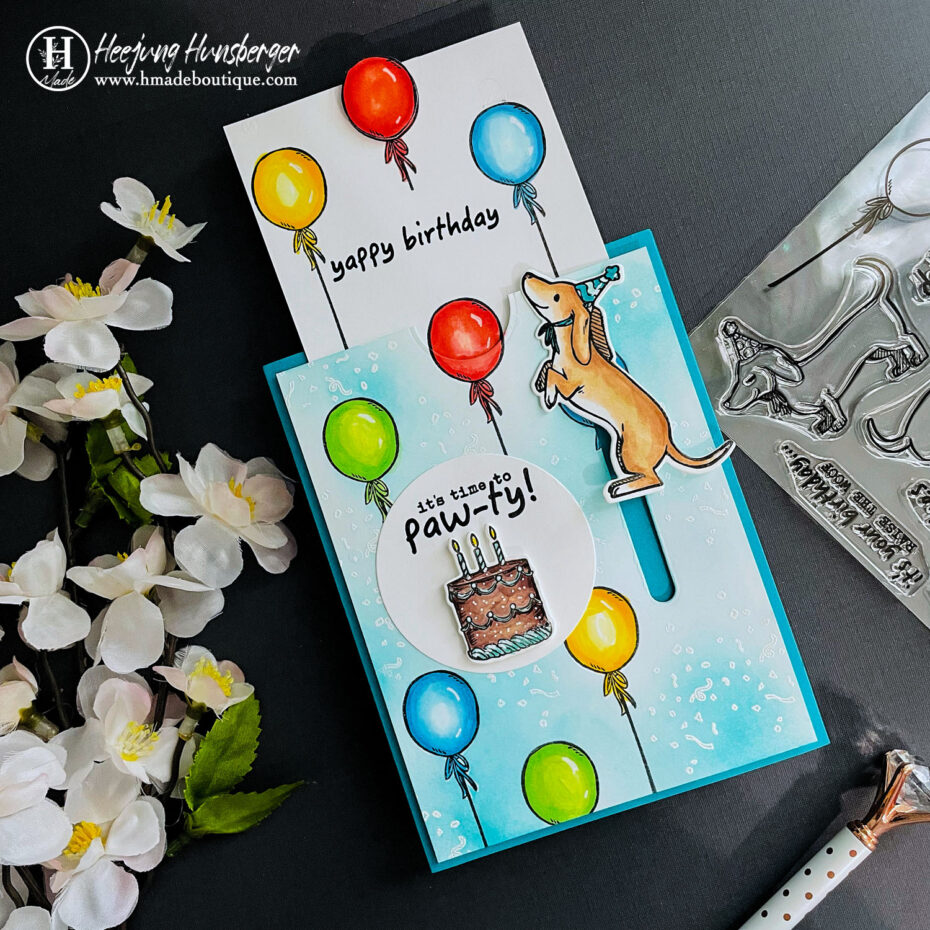 Messi loves to stand and jump to my husband. so I made this card that Messi can jump.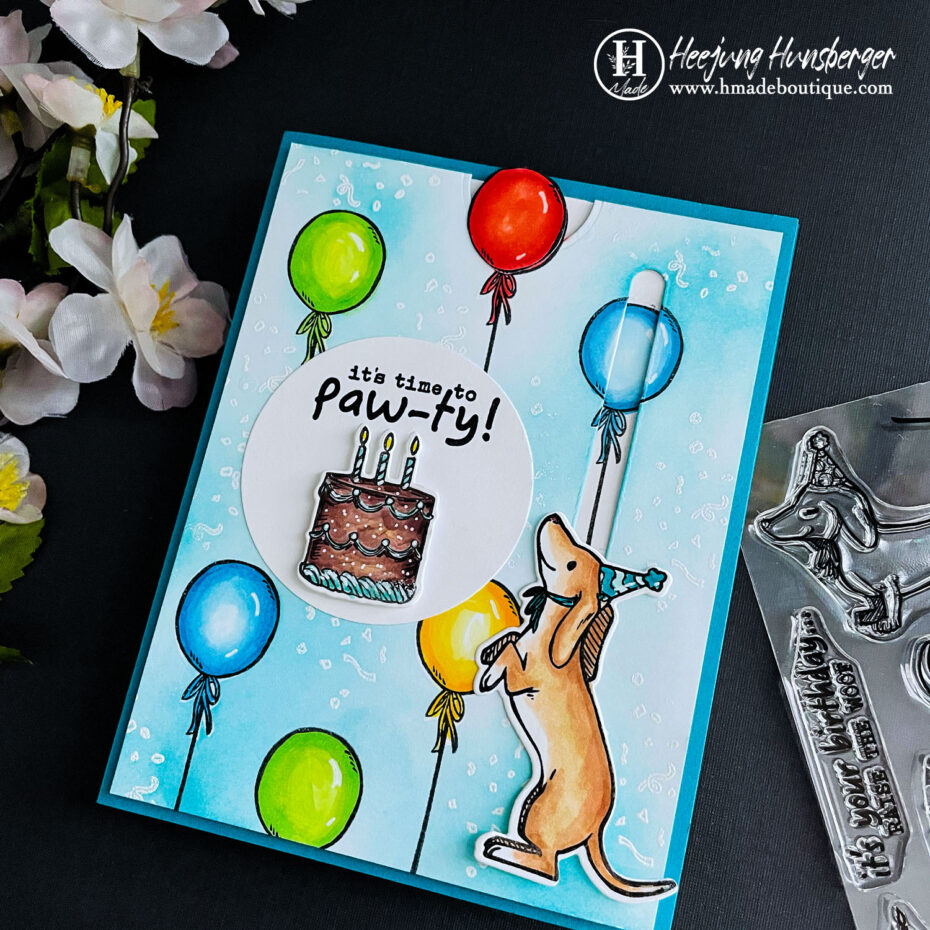 Card Recipe:
Card Background: Birthday Paw-ty  Stamp @Hero Arts
Slider: Penny Slider Metal Die @Technique Tuesday
Sentiments-  Birthday Paw-ty Stamp @Hero Arts + Nesting Circle Die @Hero Arts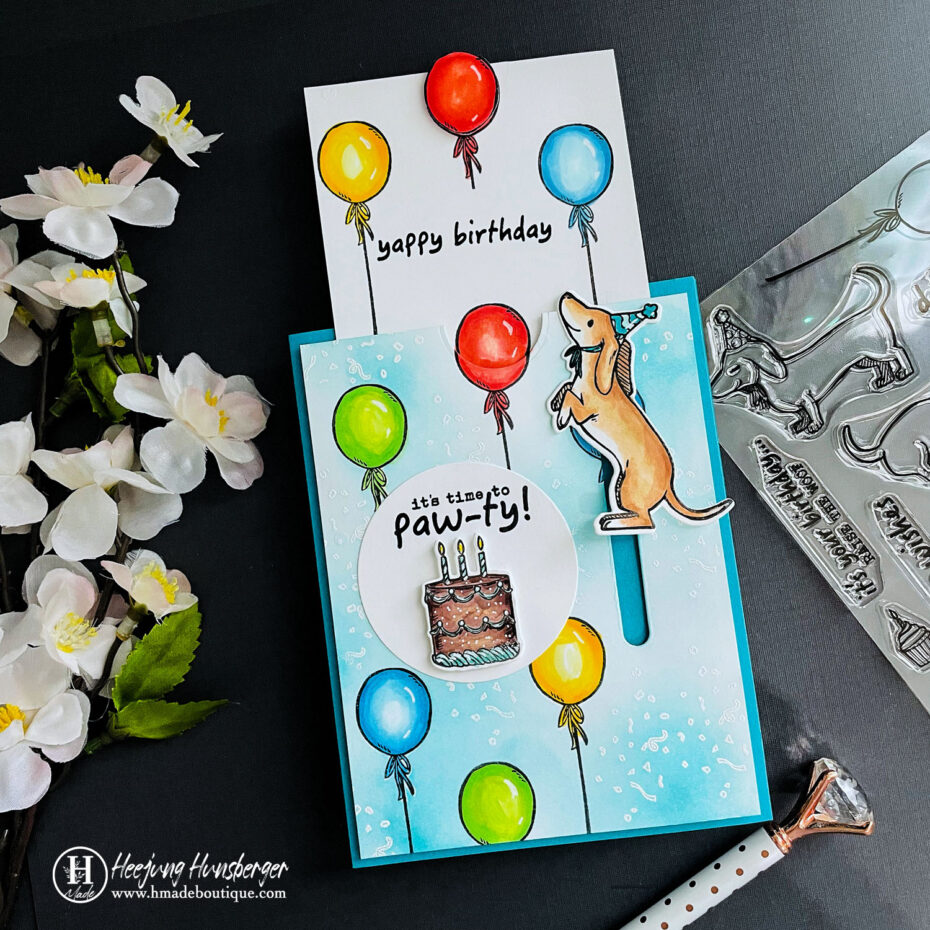 I used the Penny Slider dies for the slider mechanism but it could make without the special die for it.
Pull the red balloon, the dog will move up with the blue balloon.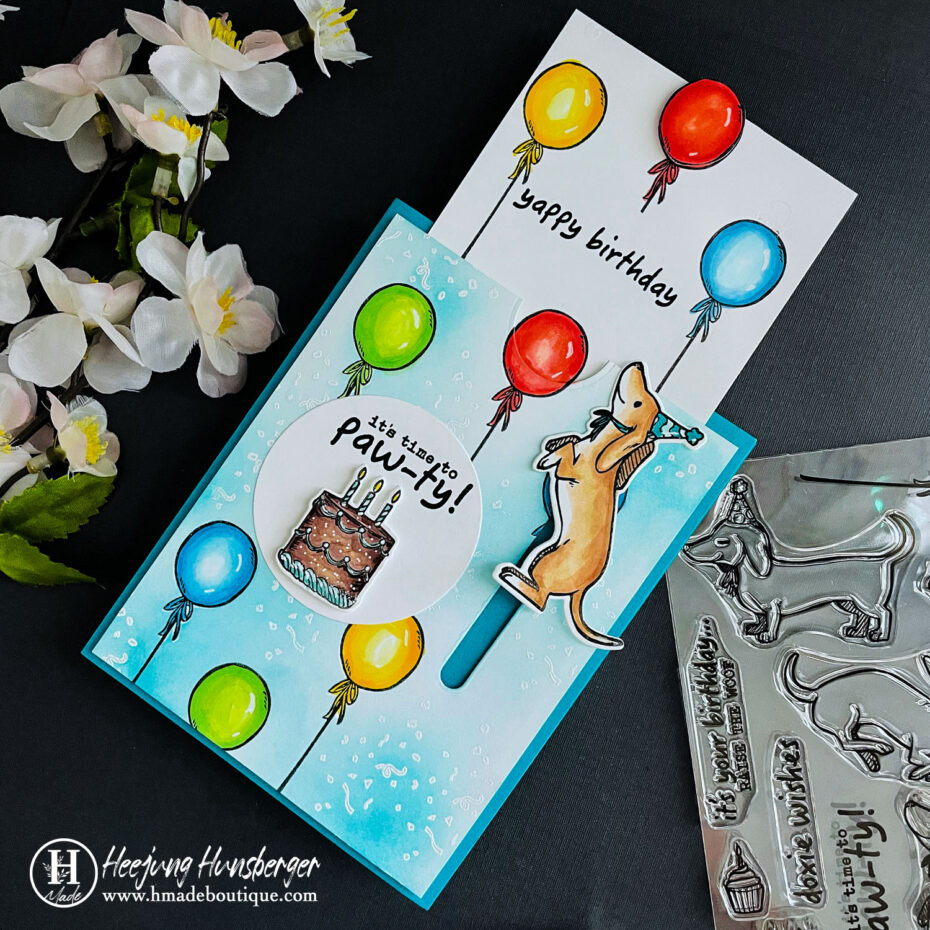 That's all for today.
I hope you enjoyed this post!
Happy Crafting.
Heejung
Affiliate links apply at no extra cost to you. Thank you for your support!