Gate Fold Double Shadow Box Card- Under Water Theme Card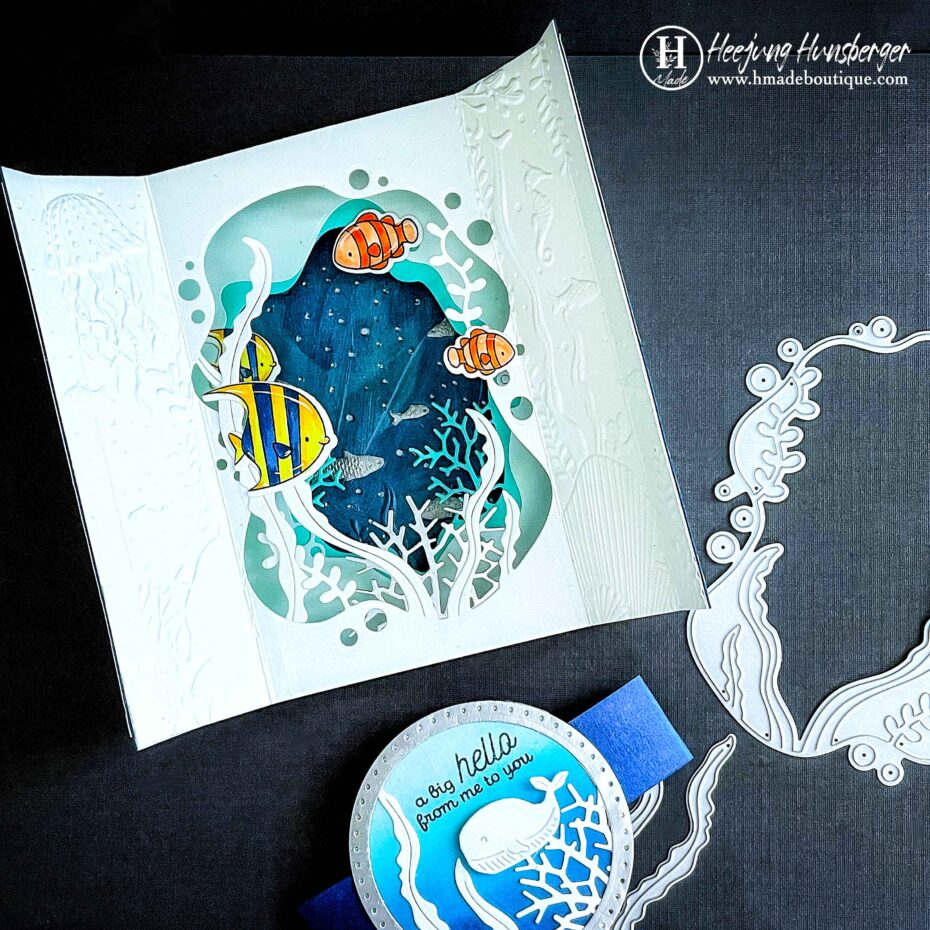 Hello!
It has been a really long time since to upload the card-making tutorial on my Youtube Channel since I had a vacation in Korea.
I want to introduce a gatefold double shadow box card featuring the memory box's underwater theme dies.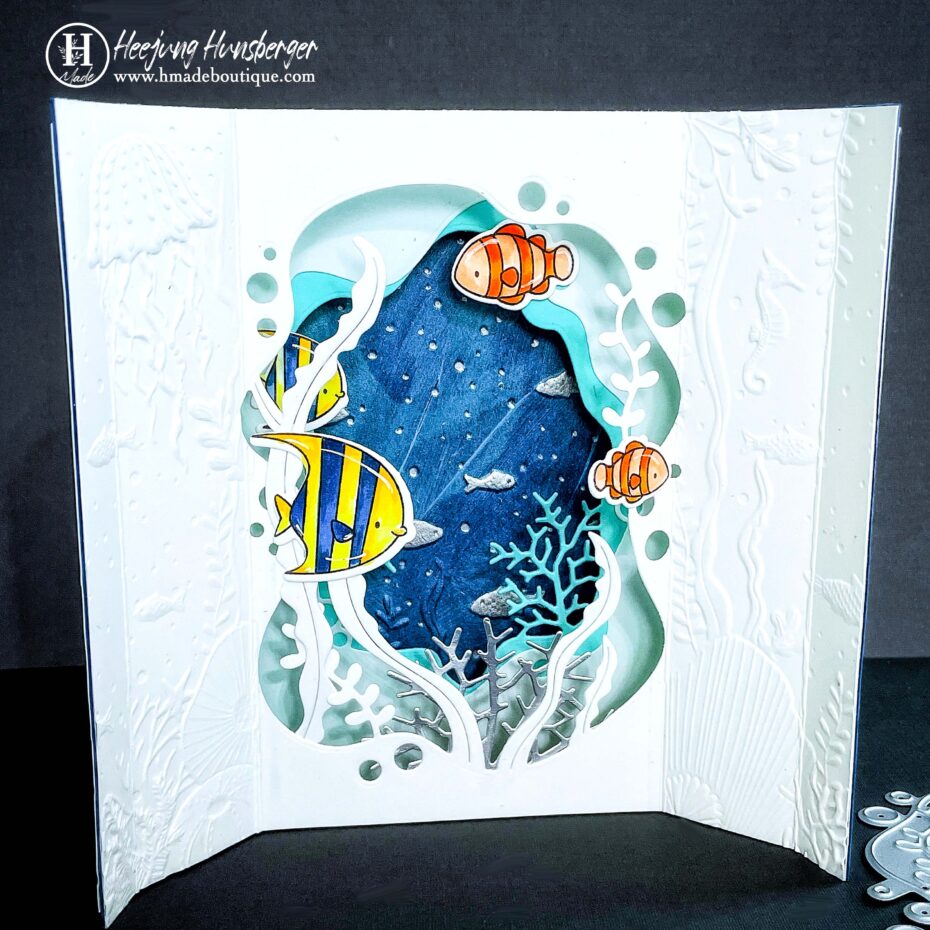 This shadow box card is a different style than an ordinary shadow box card.
It is much easier to make than an ordinary shadow box.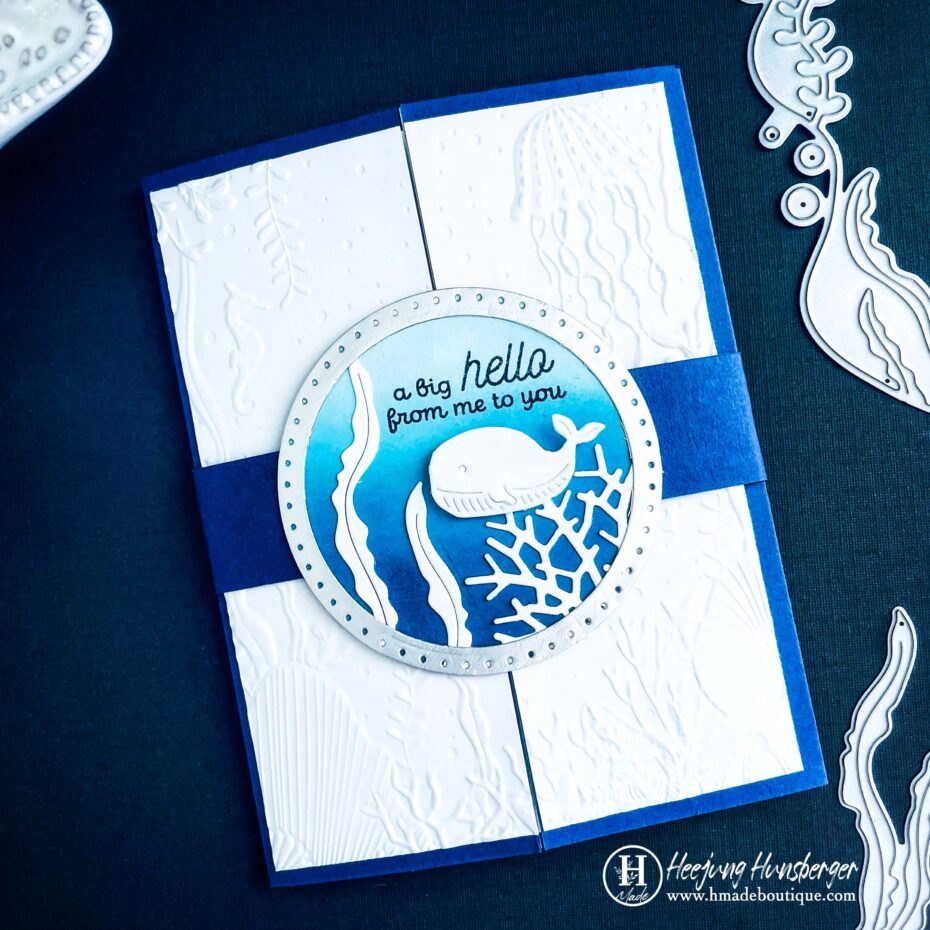 When you fold the card, it looks much more elegant and pretty than other shadow box cards.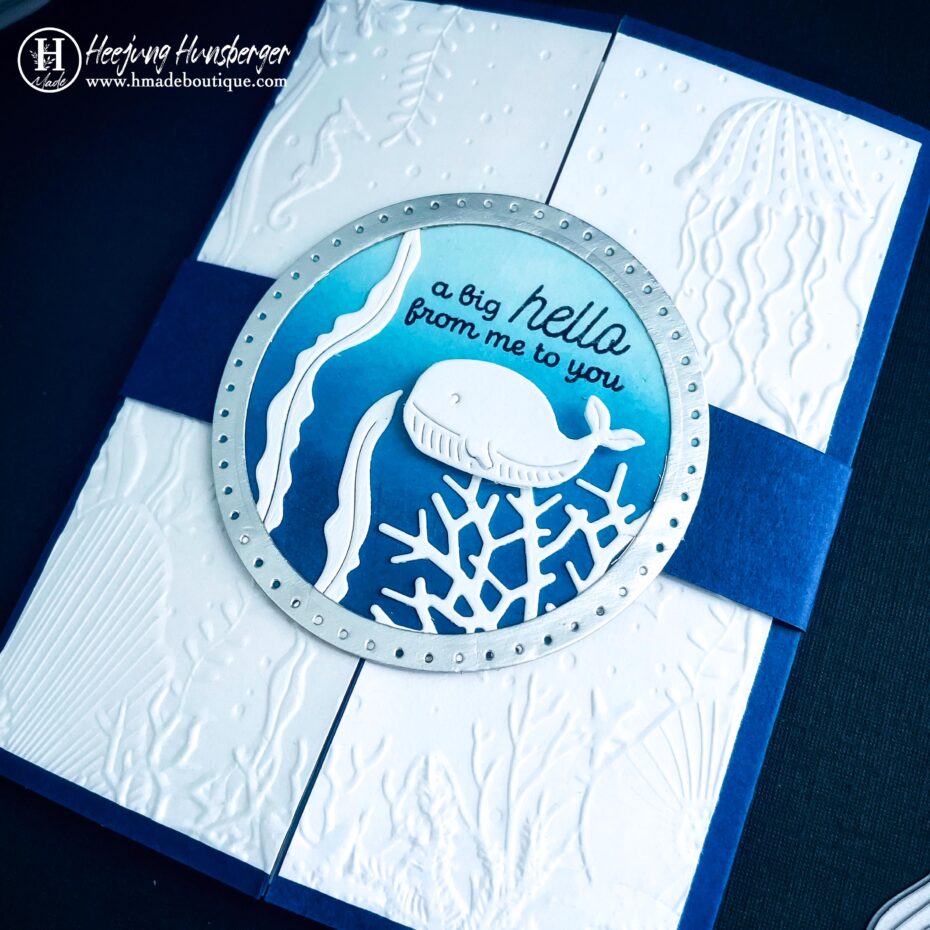 I used an embossing folder to decorate the card front.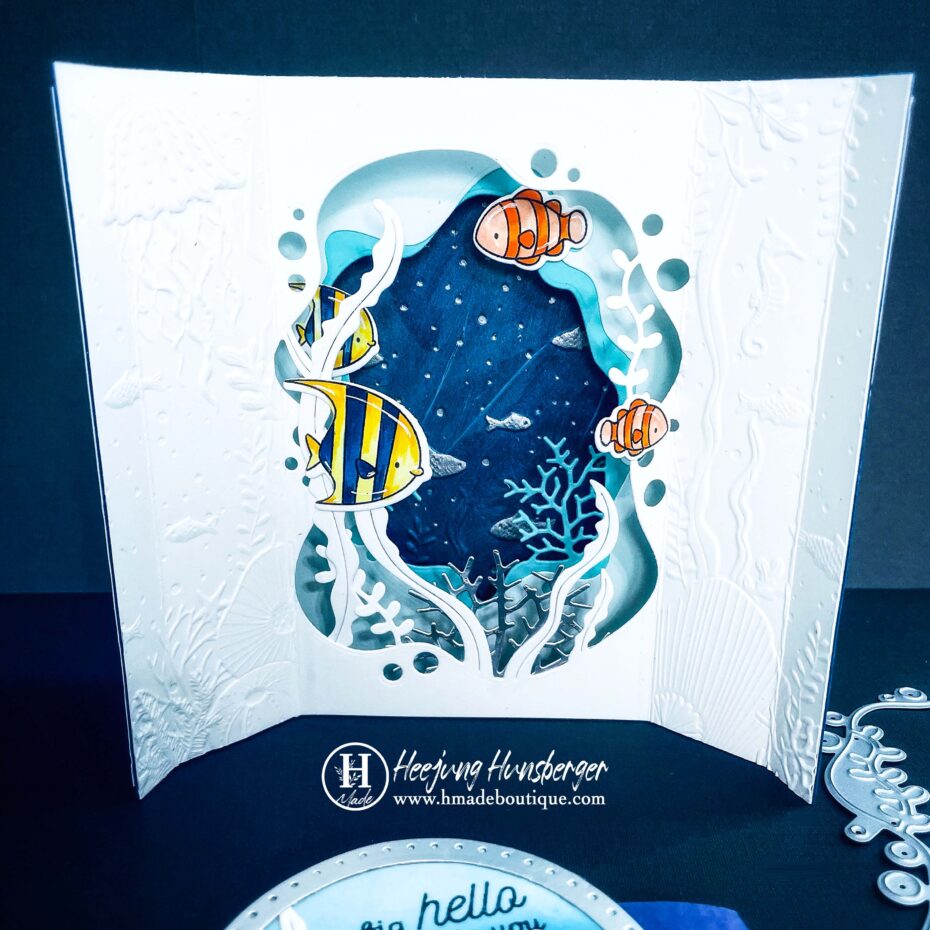 I purchased this under-water theme dies last year but, I couldn't have enough time during summer. Finally, I could use these dies for this summer.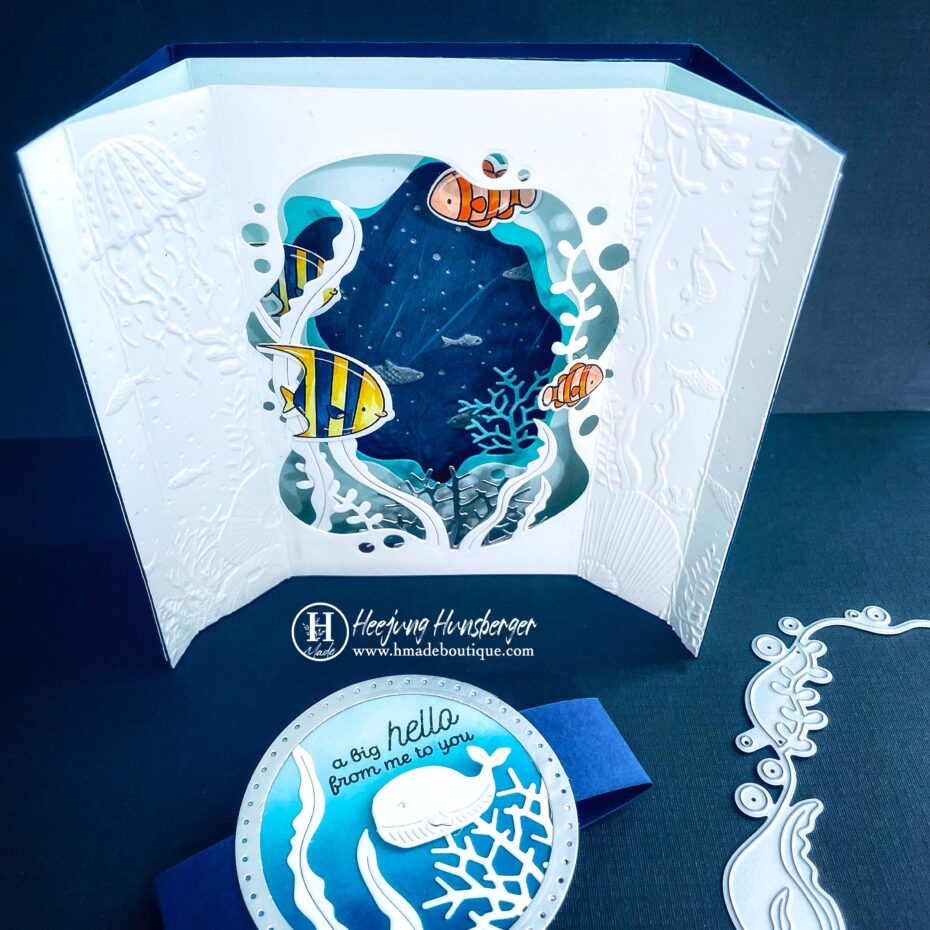 Final Card Size: A2
Card Base:  8 1/2 x 5 1/2 inches
Light Blue Card Stock:  7 1/2 x 5 1/2 inches
White Card Stock: 6 1/2 x 5 1/2 inches
4. Band: 8 1/2 x 1 inches
For more detail on cardmaking, please double-click click above video.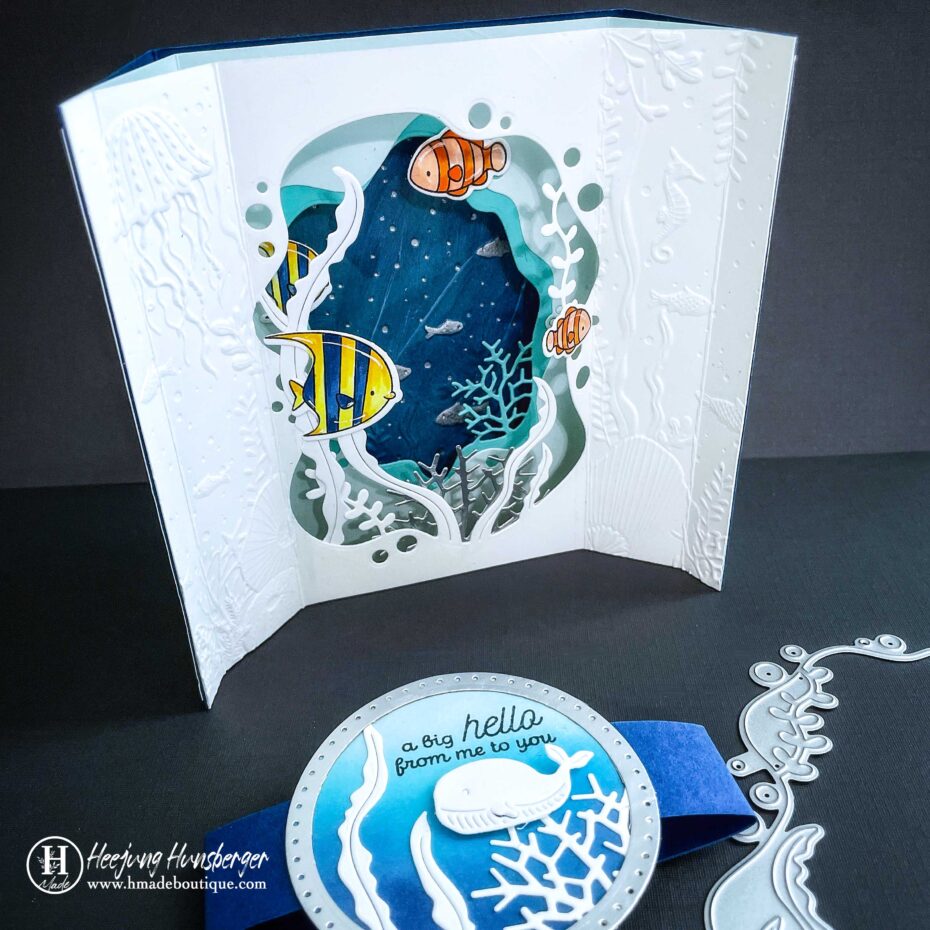 Thank you for stopping by~
Happy stamping!