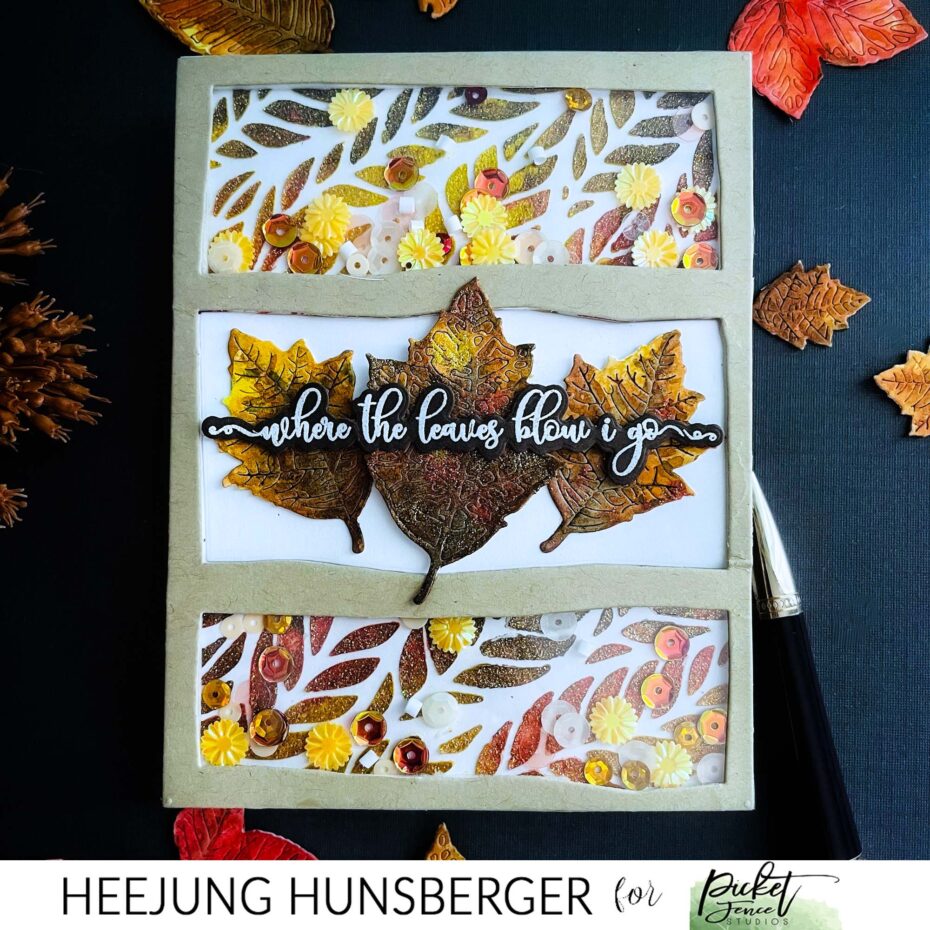 Hello!
I share this fall leave shaker card featuring the More of Oak leave dies of Picket Fence Studios. These die set is one of the July's new release.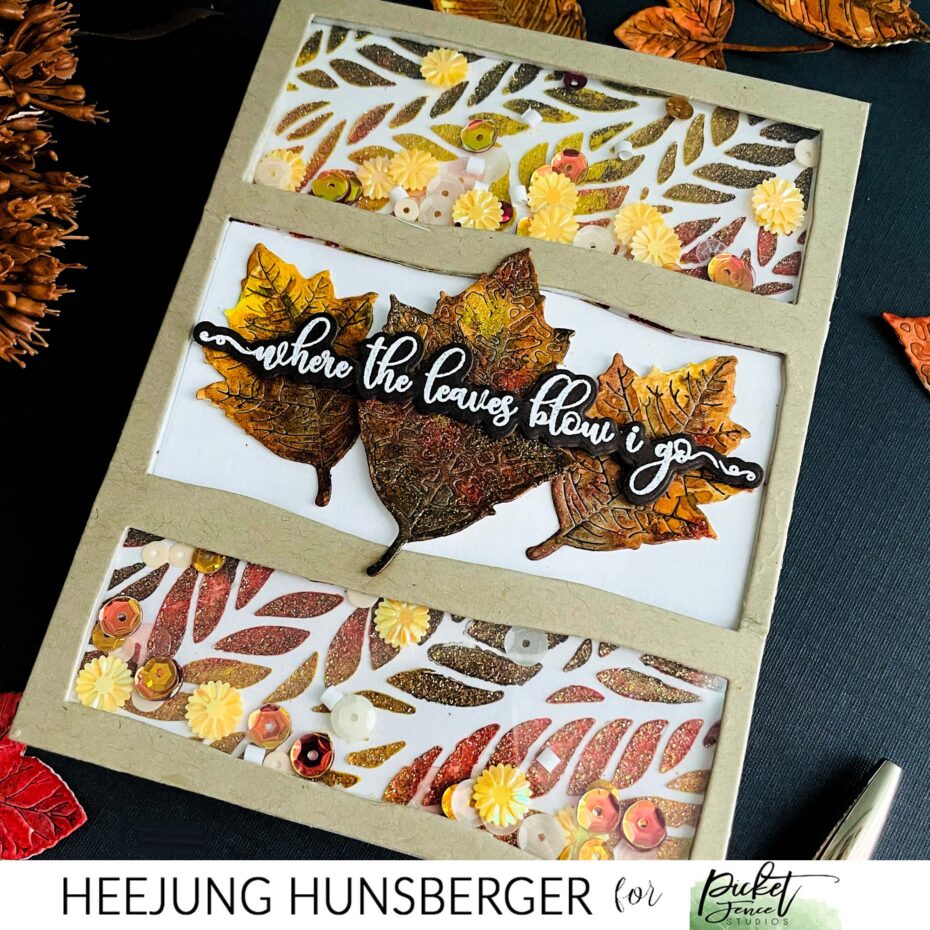 I love the all leaves dies @ Picket Fence Studios.  I used only one of kind this time, I can't wait to use other leave's dies.
I used the shadow of leaves stencil with Coffee beans, Autumn Leaves and Aztec Sunflower Paper Glaze Luxe.
In the Shaker, I put the Yellow Bottle cap flowers sequin mix.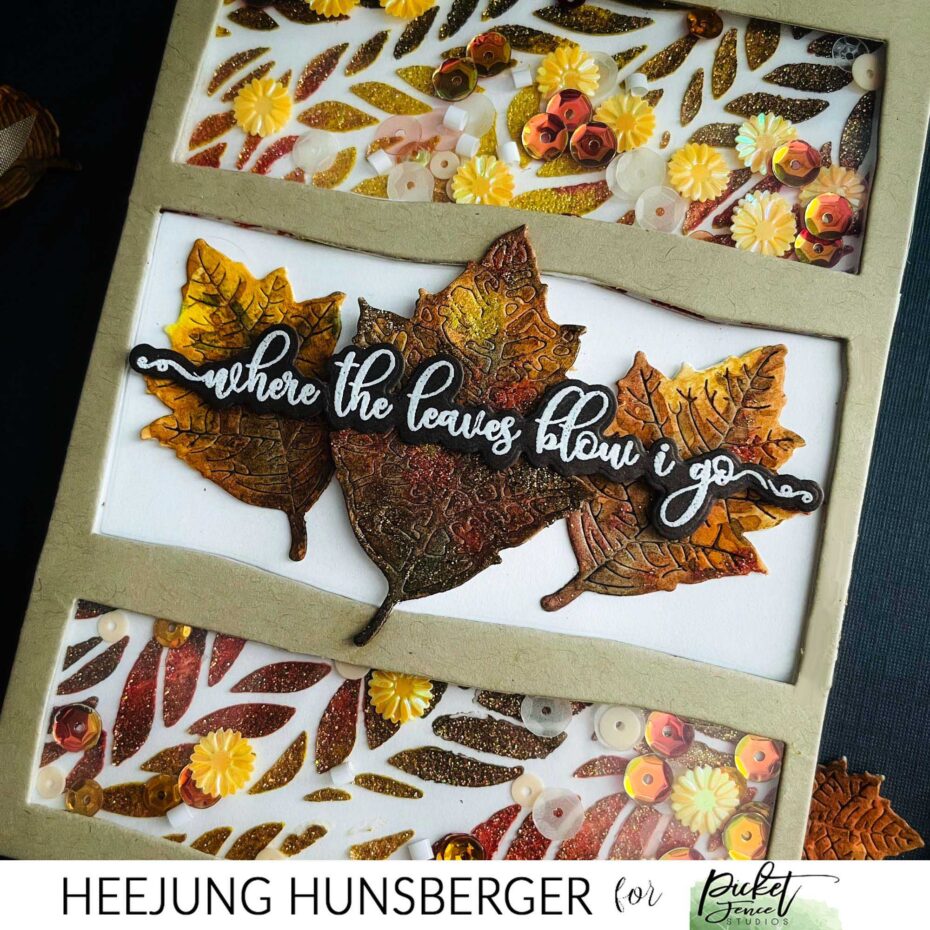 I used three colors of the paper glazes to make the fall colors.  I love the result of back ground.
For coloring of the leaves- I die cut the leaves on the water color paper, and water coloring the leaves and painting over the Aztec Sunflower paper glaze and Autumn leave paper glaze on the leaves.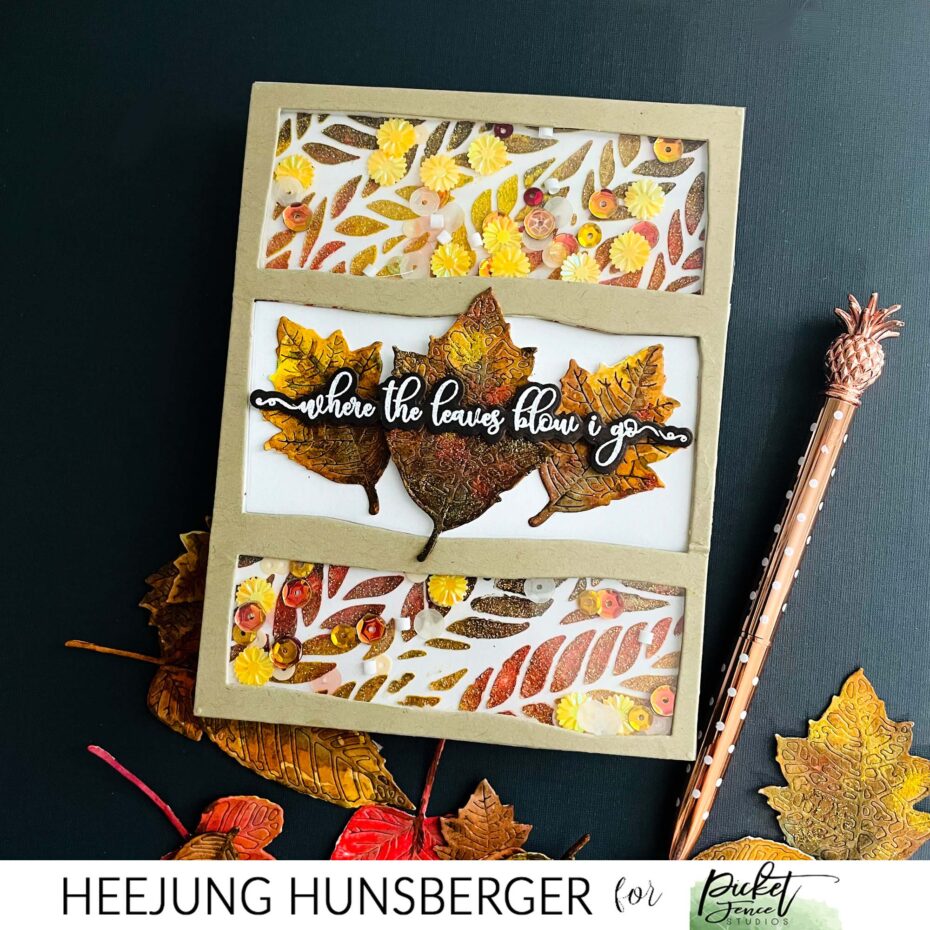 For the sentiment- I used the Fancy Autumn Sentiments and coordinating die. 
Also, I almost forget to mention about frame die, I used the A2 Scene Building Rectangle Two die, and I trimmed the some of middle sections of the frame to make more space for the shaker.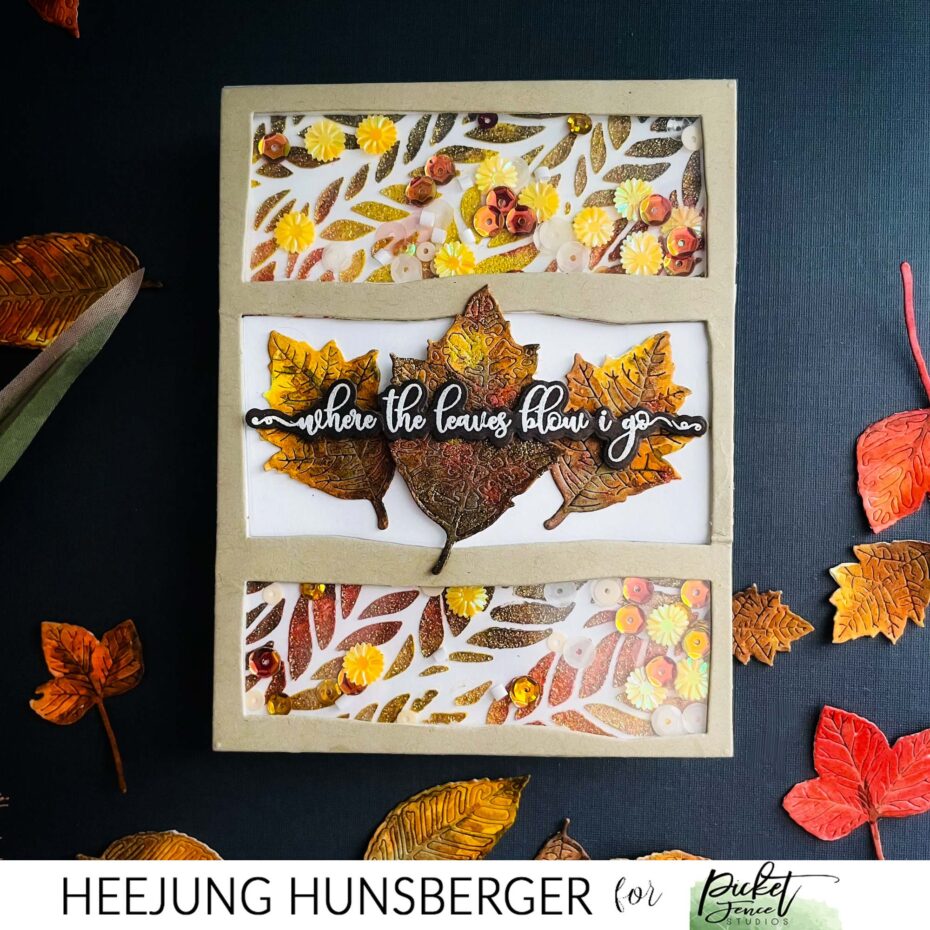 It is hard to see the fall leaves in Florida, but I can create  it with the leaves die and the paper glazes. I had so much fun to make it!
Thank you for stopping by!
Happy Stamping!