Baby Stand-up Card | Baby Pop-up Card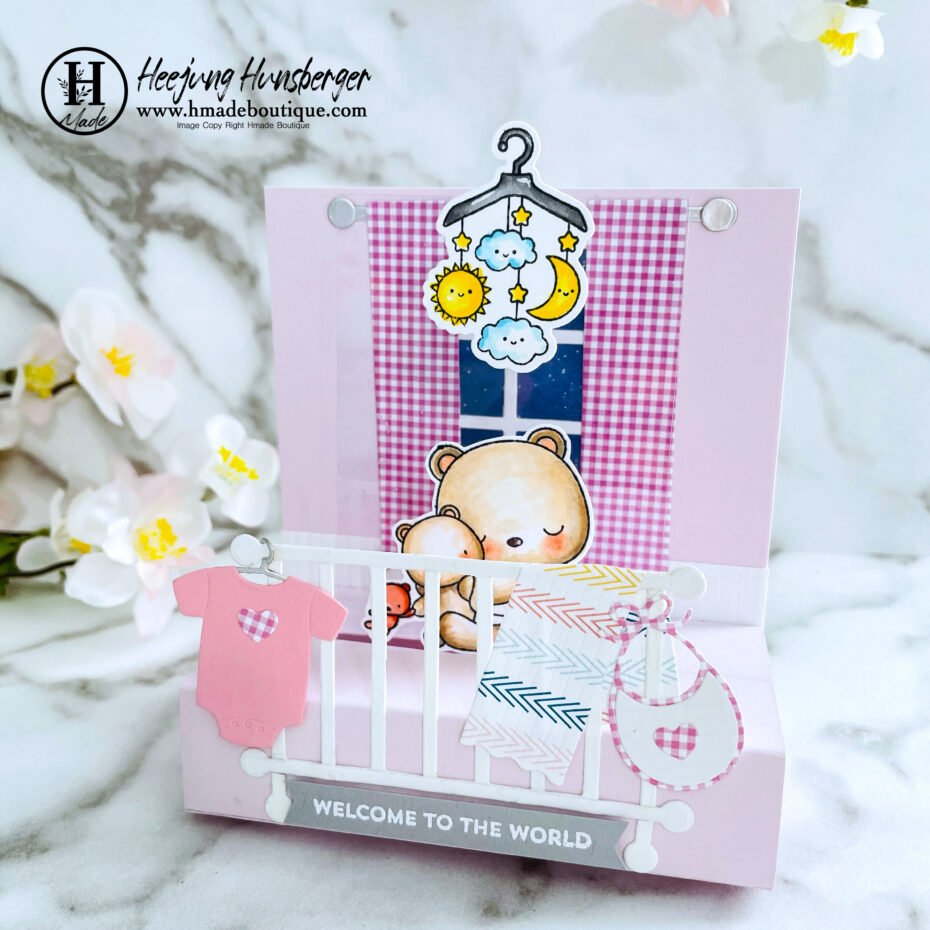 Hello friends,
I want to share these cute baby stand-up cards with you today.
I made this card for my husband's cousin. she is expecting a girl this summer.  I want to make a very special card for the baby shower.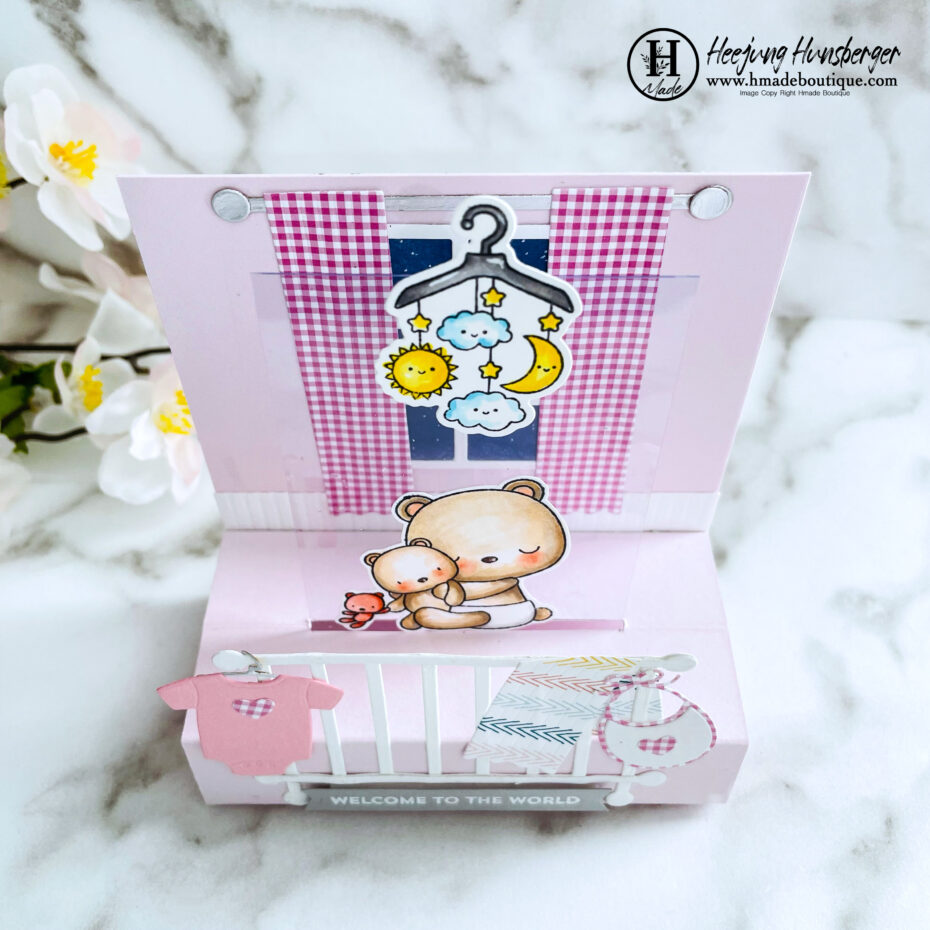 This card could be used for decor items in the baby room.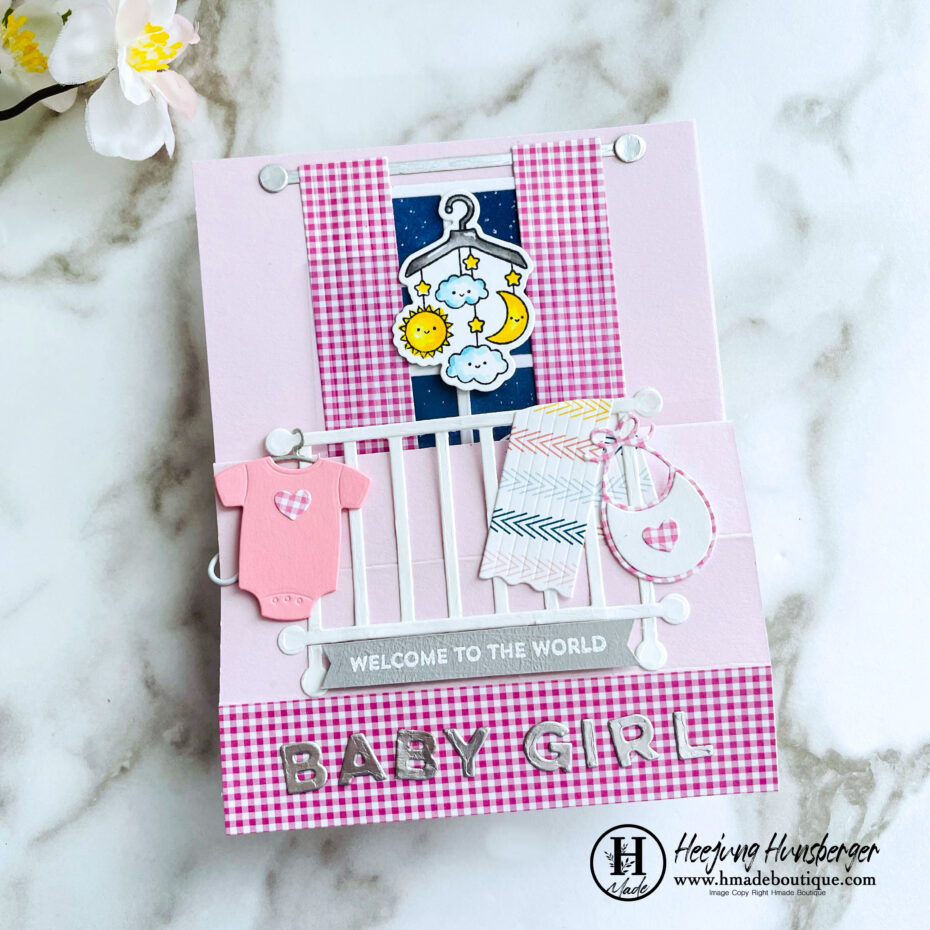 When you fold the card,  only can see the baby crib and clothes.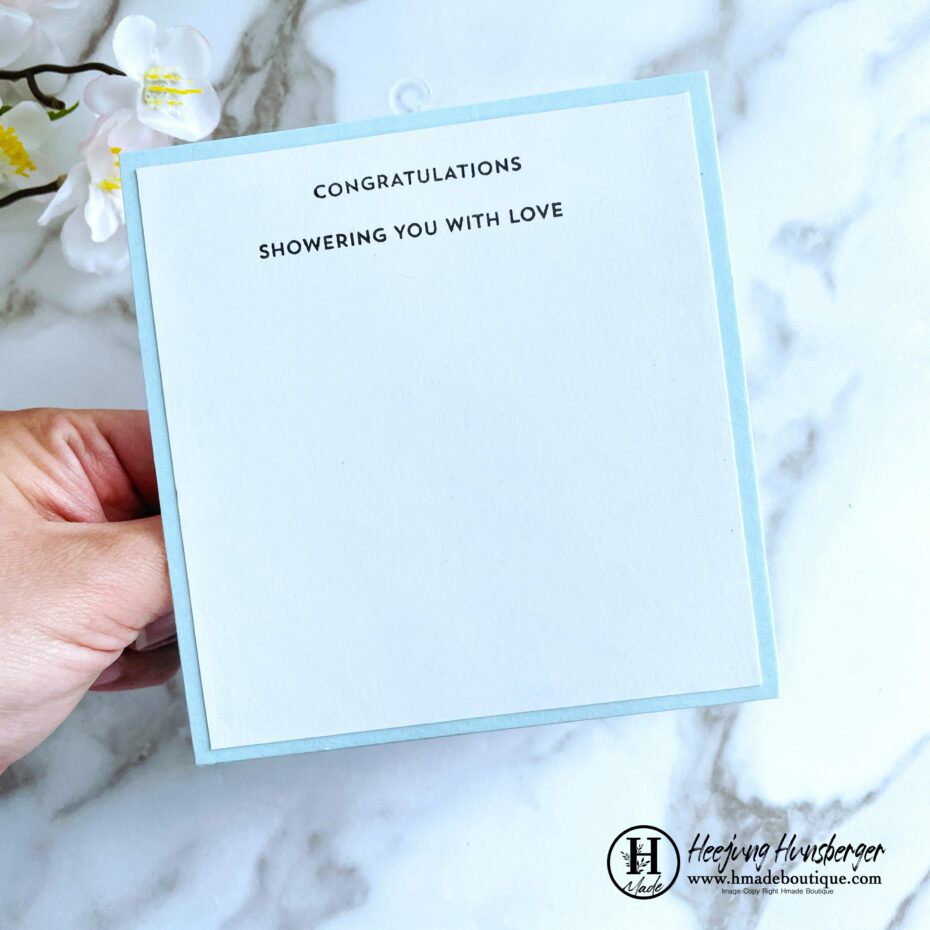 You can write a personal message on the back side of the card.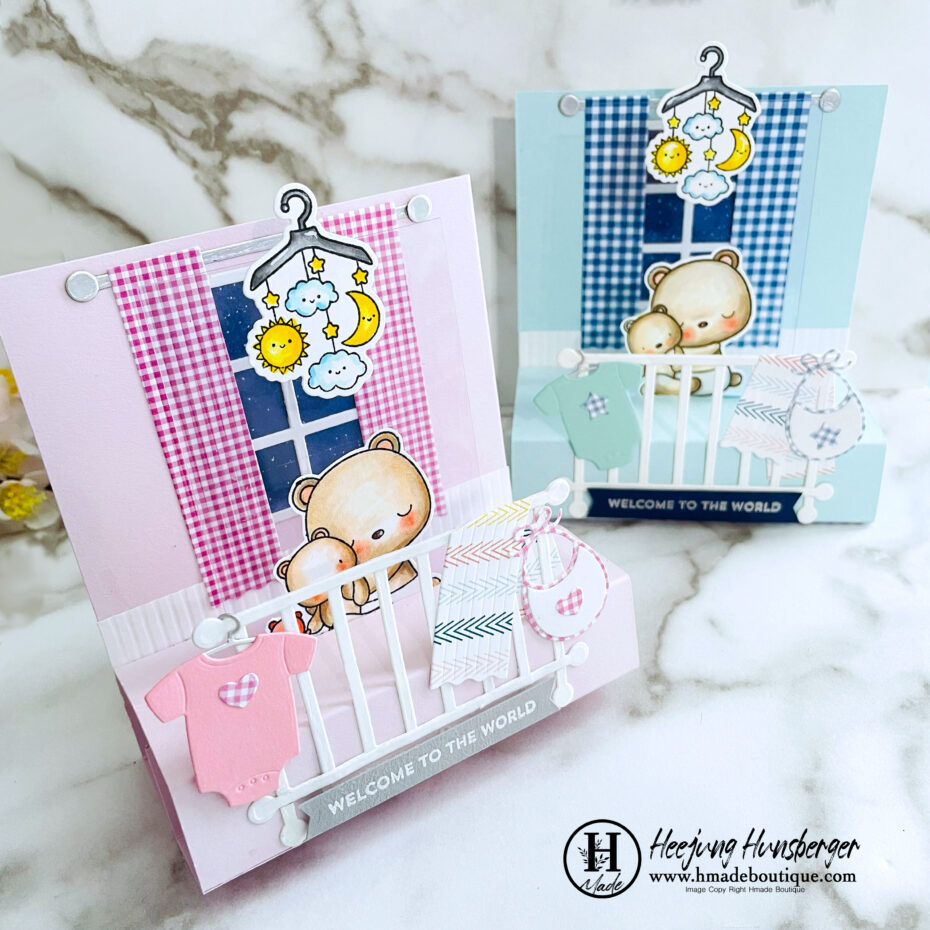 I made pink and blue color cards for girls and boys! Maybe try one for Green or yellow later.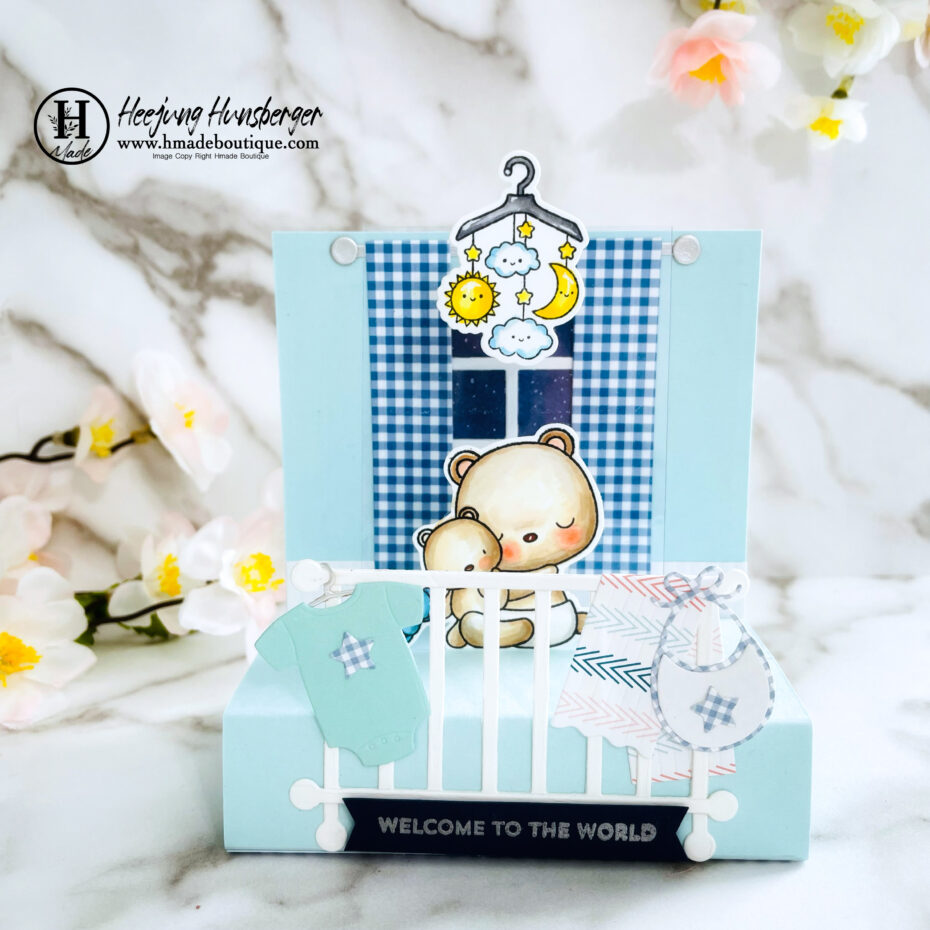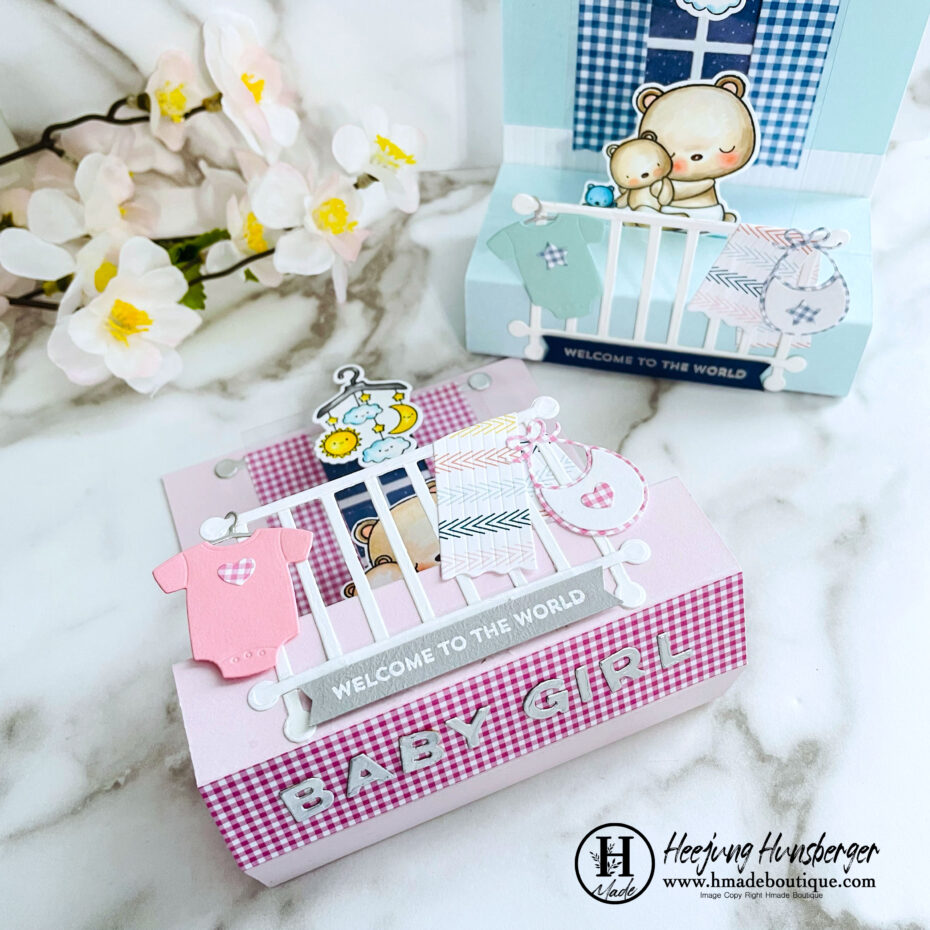 I made the baby crib using the window dressing die. It is very easy to make. You can find the tutorial below.
Thank you for stopping by!
And Happy stamping!
*Disclosure: Where available I use compensated affiliate links which means if you make a purchase I receive a small commission at no extra cost to you. Thank you so much for your support!