Typewriter Pop-up Card | Spellbinder Large die of the Month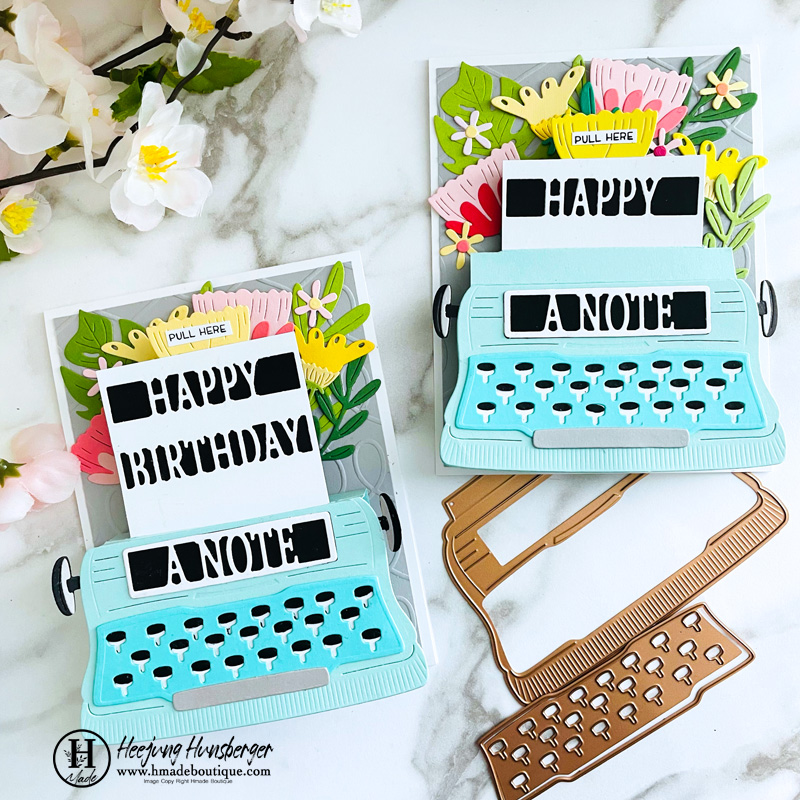 Hello, 
I want to share these cute pop-up cards using typing class dies from Spellbinder.
This die set is the Large die of the month (Feb. 2022)
I tried to make a card using only the monthly die for beginner or who doesn't have enough supplies.
It could be okay without textured background on the card. But I wanted to use a brand new embossing folder.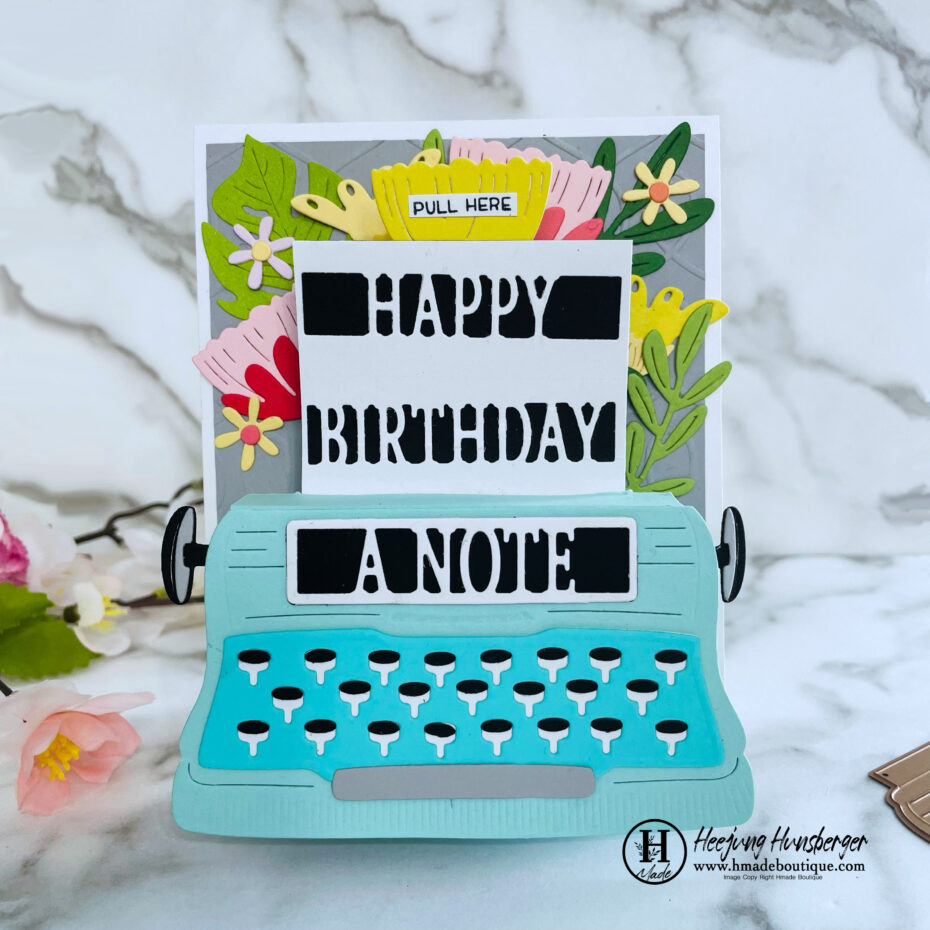 I used same mechanism as Baby Stand Card (previous post) just different size of the mechanism. And I add a pull here sign.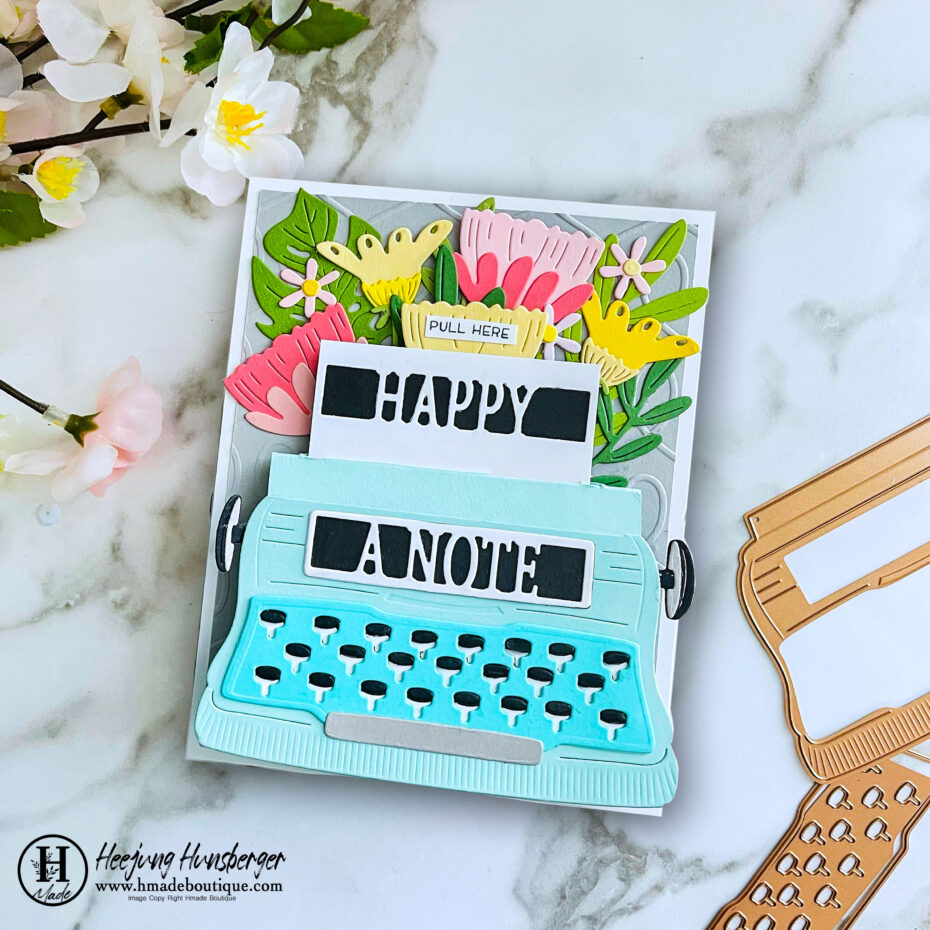 The big-size die is good to cover the mechanism.
I love the typewriter become 3D.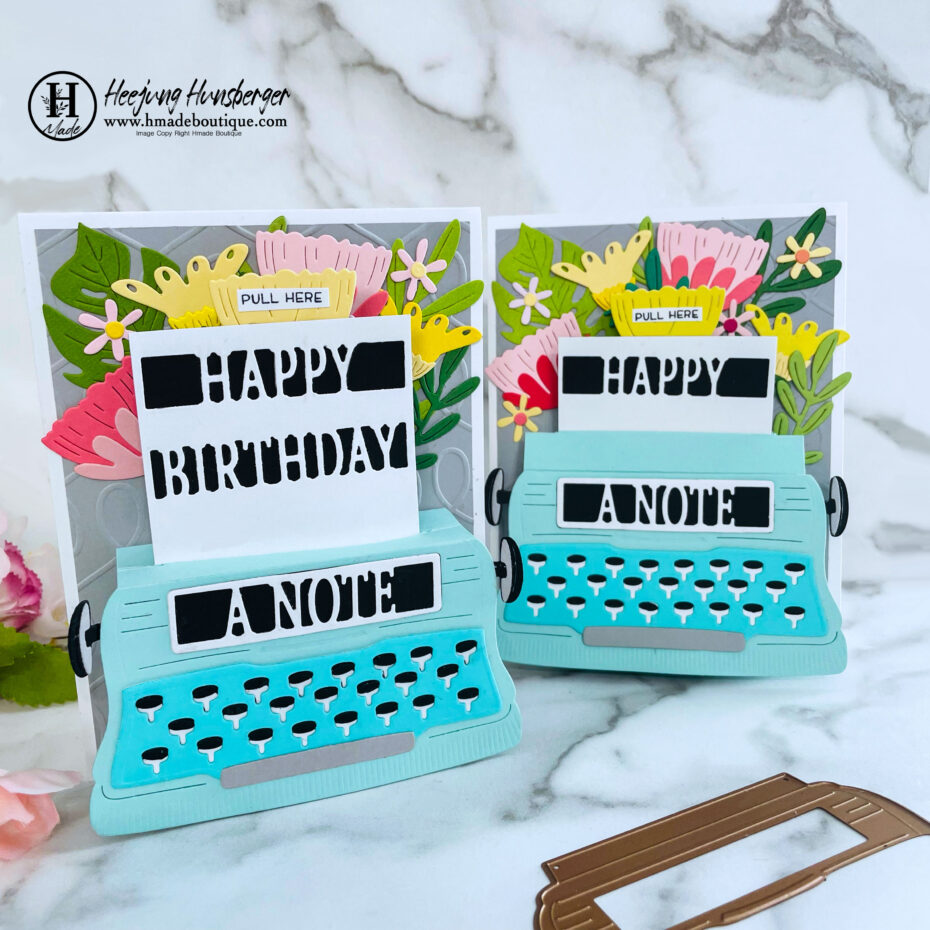 I love this die set because you can apply the same mechanism for any occasion.
If you want to know how to make this card, you can click the above picture.
or 
Thank you for stopping by!
And happy stamping!