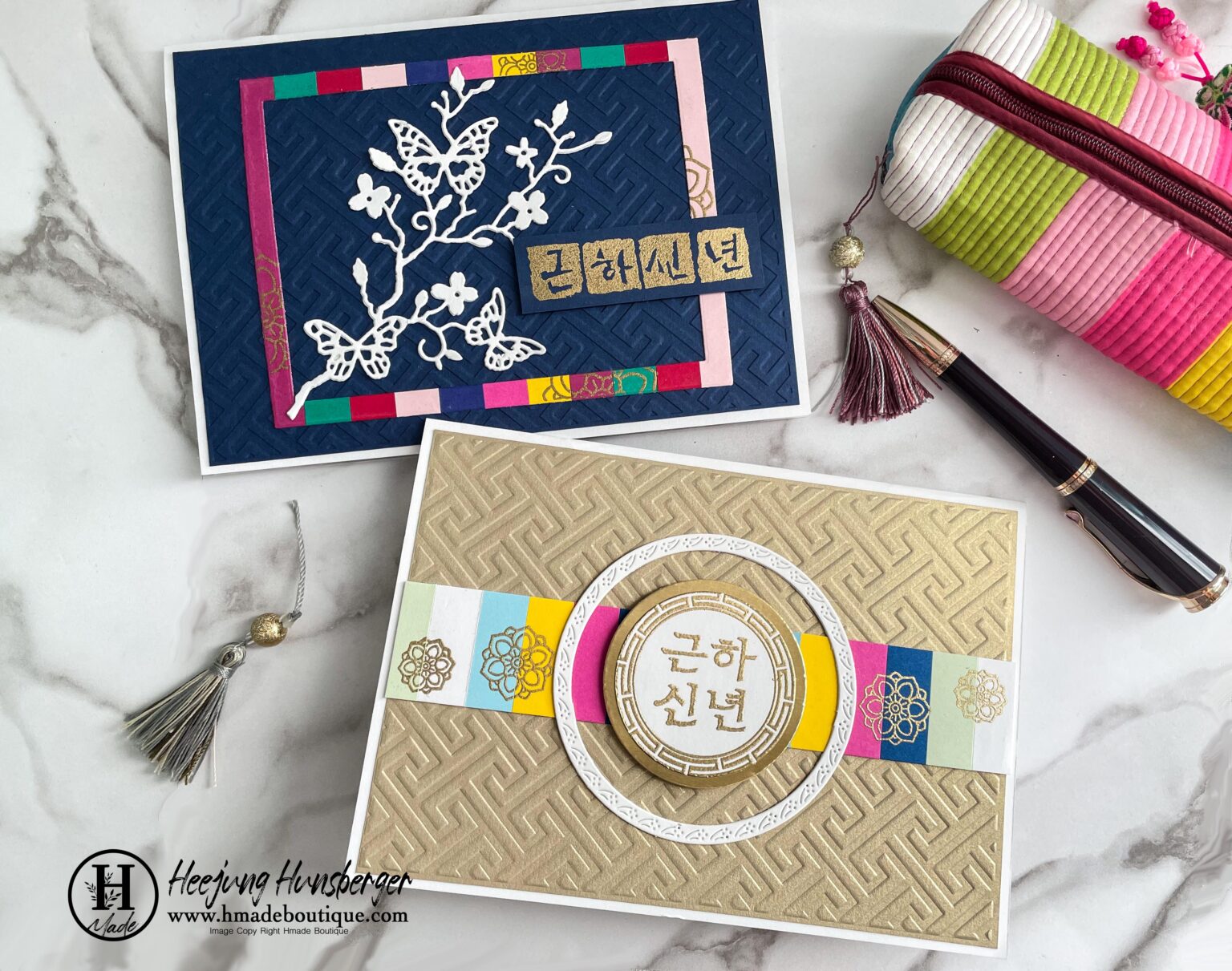 Hello, Happy New Year to everyone!
I made these cards for Korean Lunar New Year which will be next month.
I finally use the Korean New Year greeting stamps set for these cards.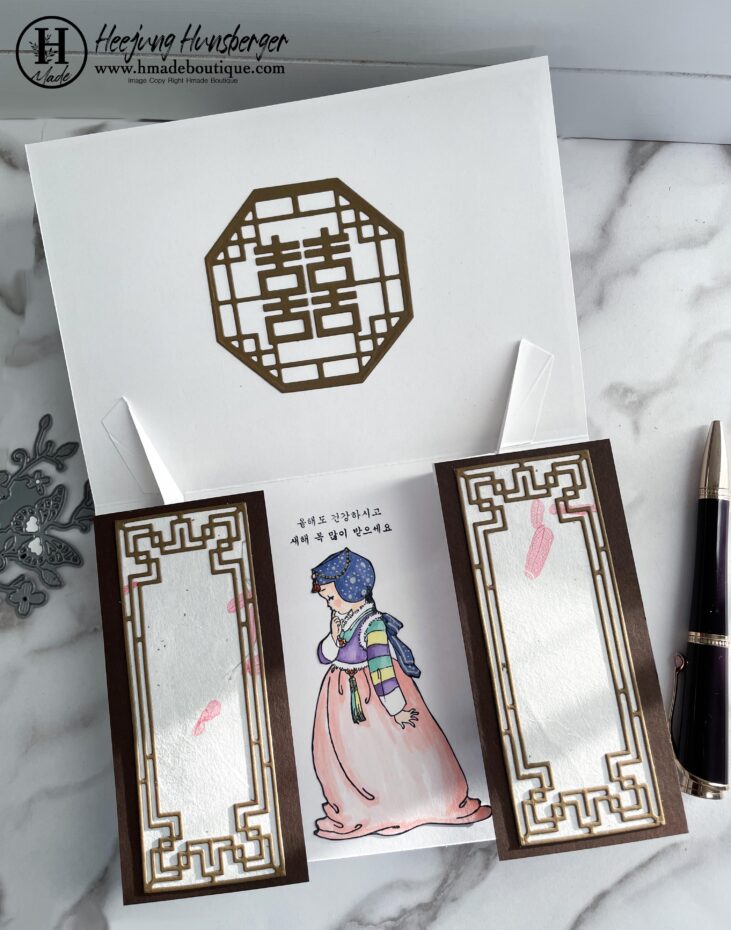 I made the pop-up feature inside of the card. when opening it up, two doors popped up and you can see a beautiful girl wearing a Korean dress.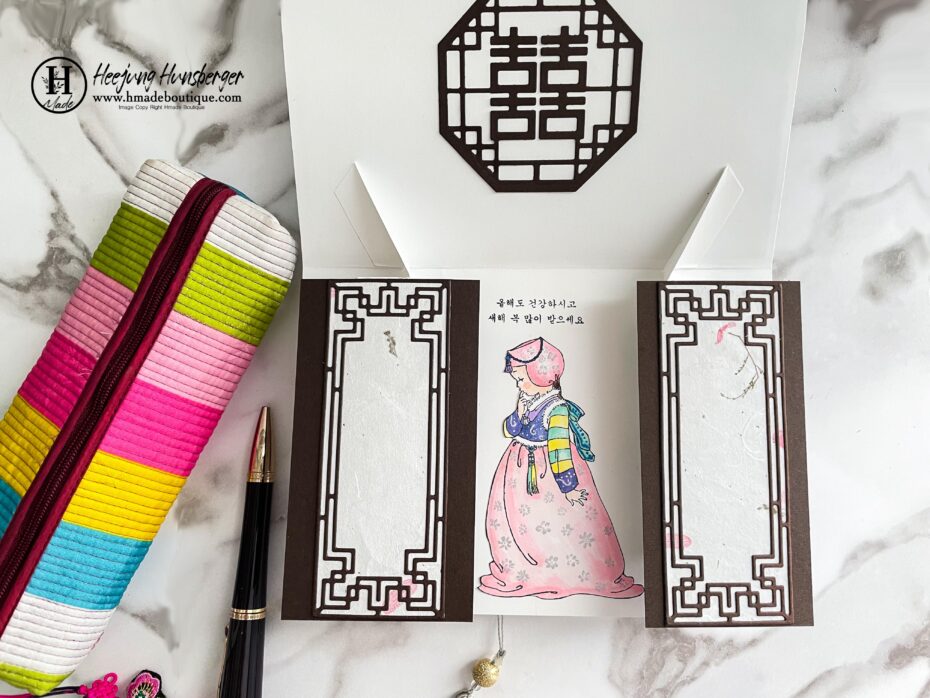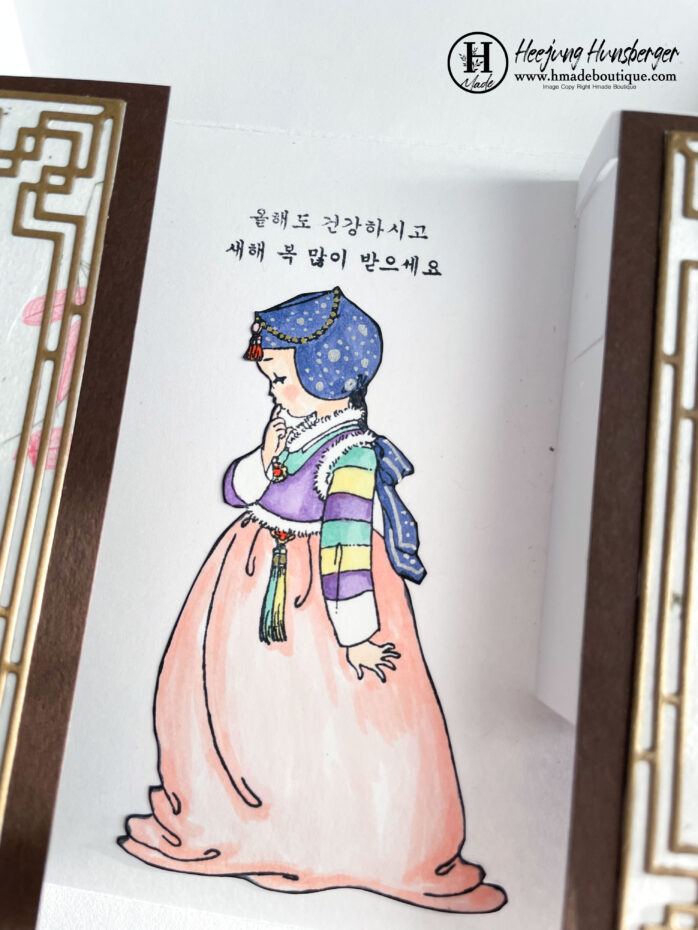 Same stamp but colored differently.
If you want to know how to make these cards, please click the link above.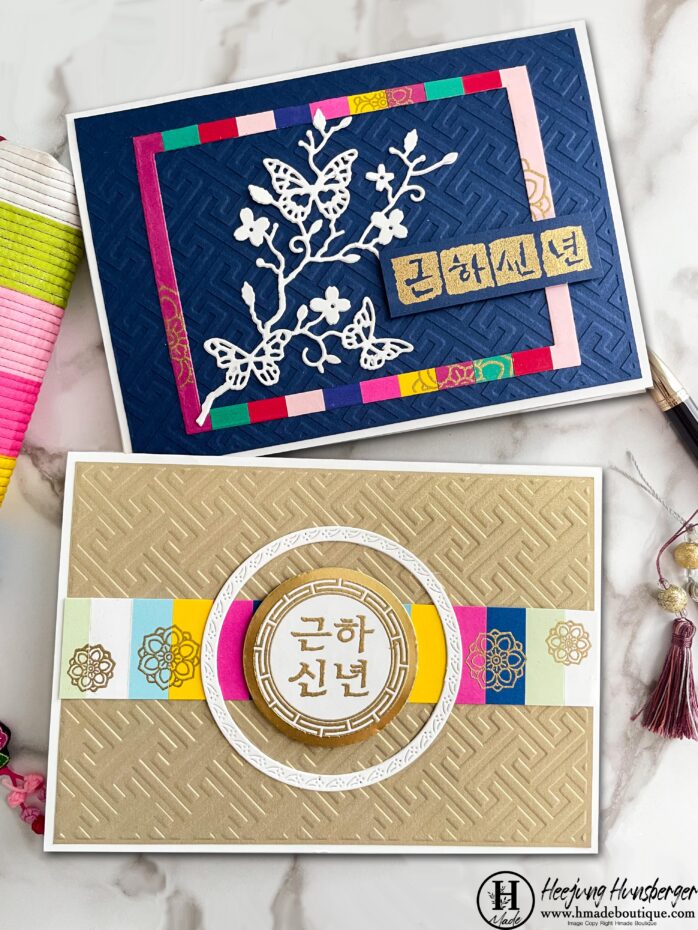 Thank you for stopping by!
Happy Stamping!