Fireplace Fun Pop-up Christmas Card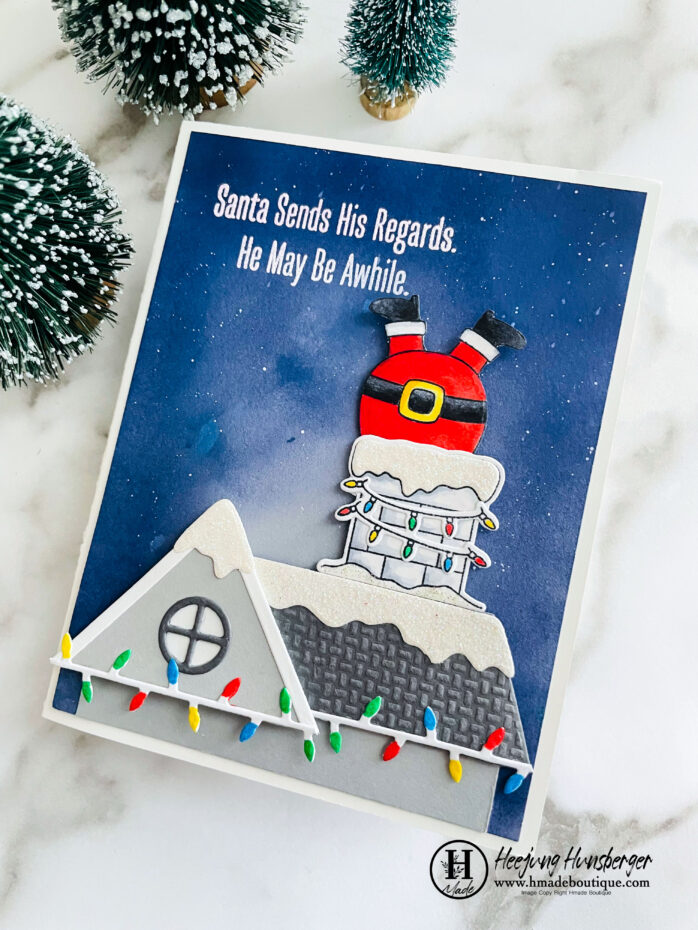 Hello crafty friends,
I want to share this fun pop-up card using the Stuffed Santa stamp set and Fireplace dies.
 I applied the moving cosmos technic of the card in the last video to this card, and Santa made moving in this card.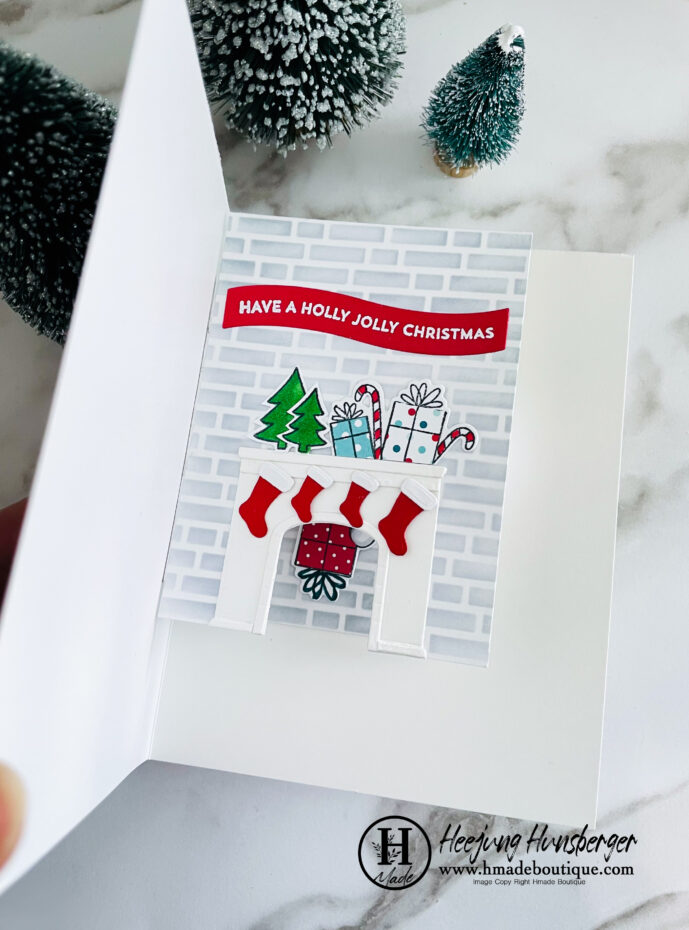 I had a difficult time making this Christmas gift pop-up in the fireplace feature in the card.
I'm so proud of myself for the result.
When opening the card, the gift box is down from the top.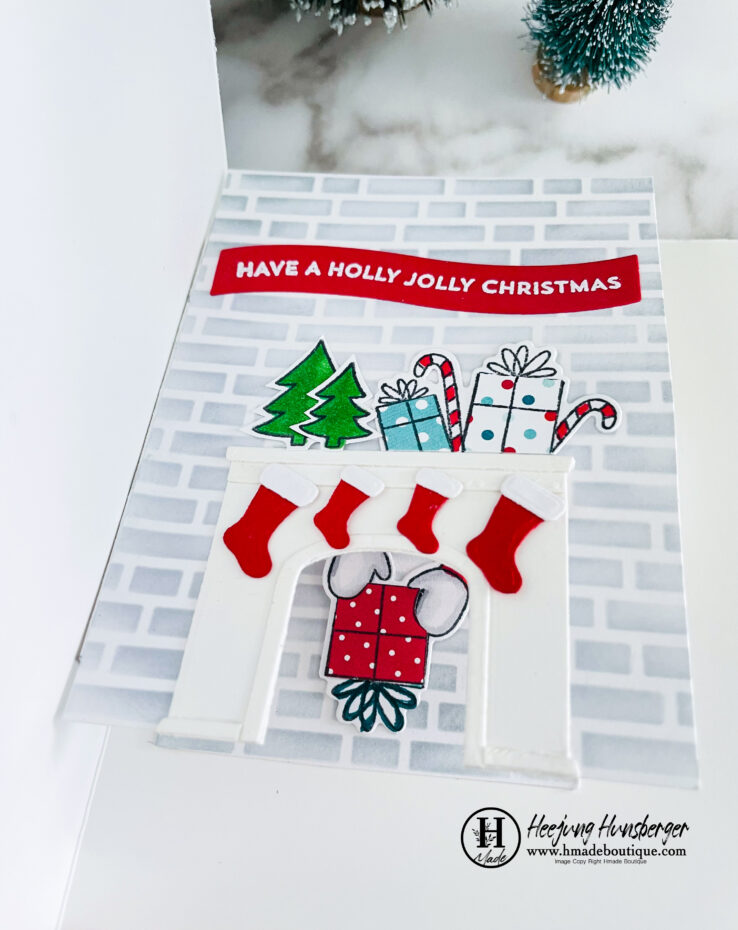 It is rare to find a fireplace in a house in South Florida. So I love to make Christmas Cards with a fireplace in them.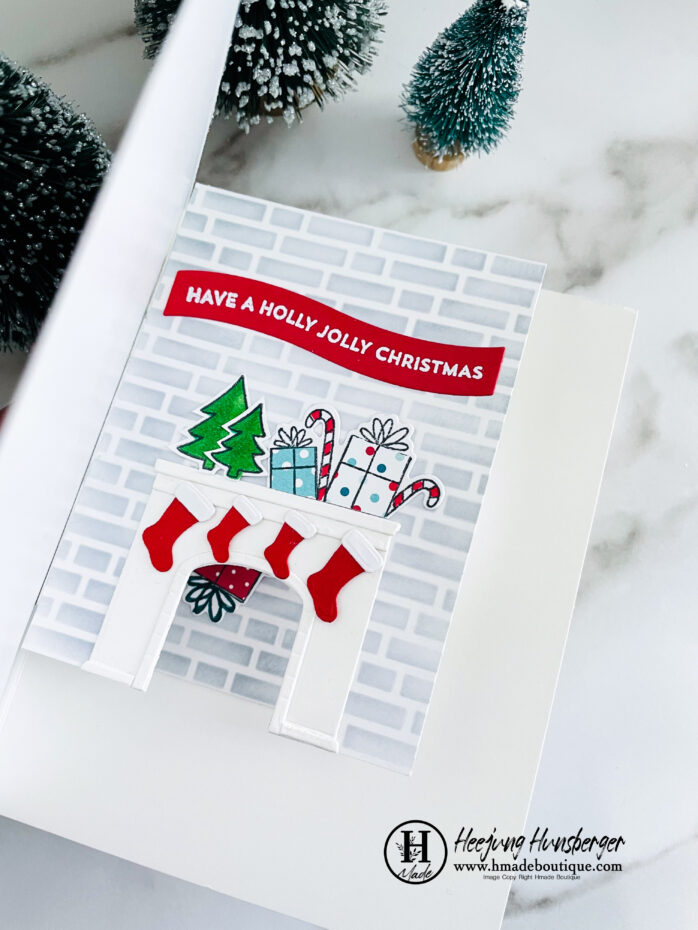 I purposely put a fireplace pop-up image on top of the card because I wanted to leave a space for the personal message in a card.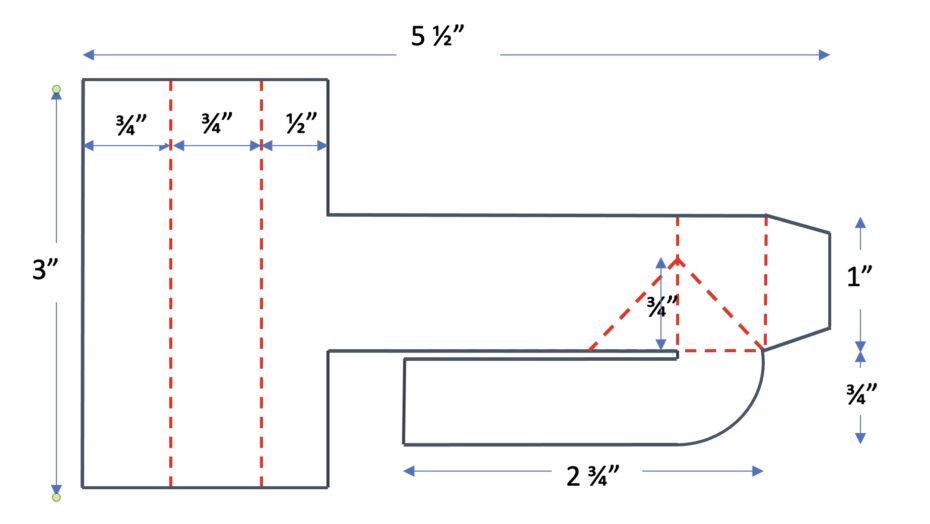 The picture above is a picture of a fireplace pop-up mechanism.
If you want to know how to make this fun pop-up card, you can see the above link for card tutorial.
Thank you for stopping by~
Happy Stamping!