Moving Cosmos Card | Interactive Card | Technique Tuesday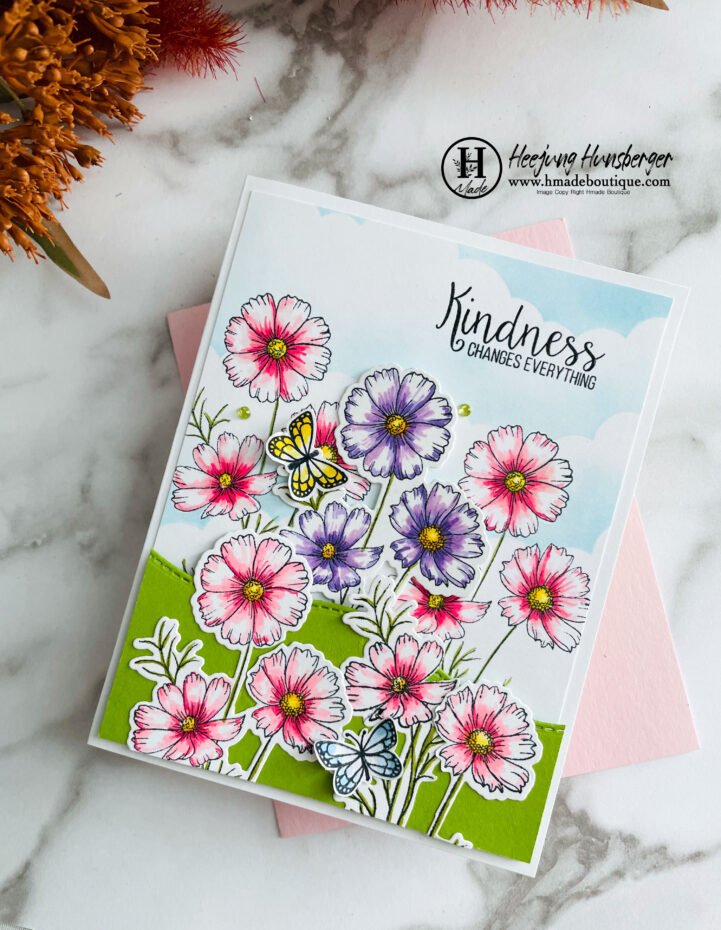 Hello,
I made this cute interactive card using the Kind Cosmos stamp set from Technique Tuesday.
From the three photos above, you can see how the cosmos moves.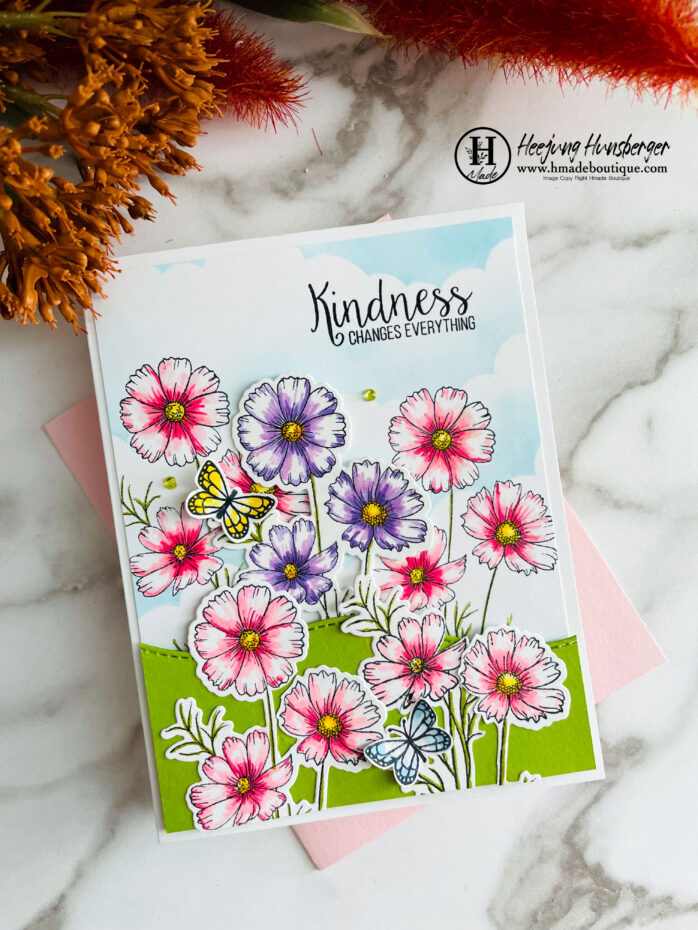 I colored the cosmos flowers with Copic markers.
I used the Cloud edges stencil for the background.
I used the Butterfly Gala stamp set from Stampin Up.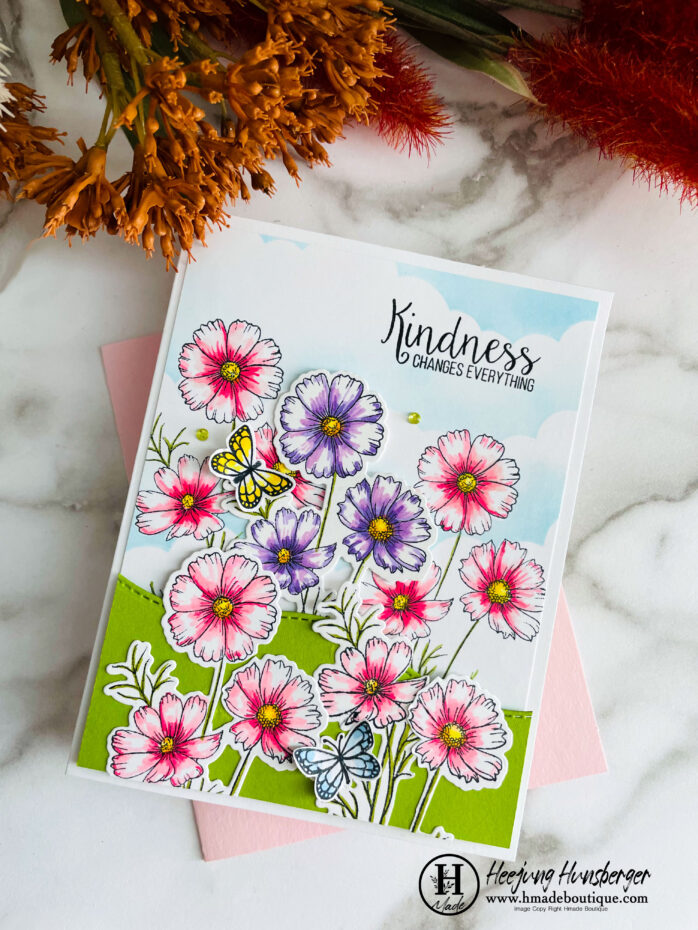 To living in Floria, it is hard to see the cosmos flowers. I miss the flowers in the field.
Thank you for stopping by!