Easy Peek-A-Boo Christmas Card | No Specialty Dies Needed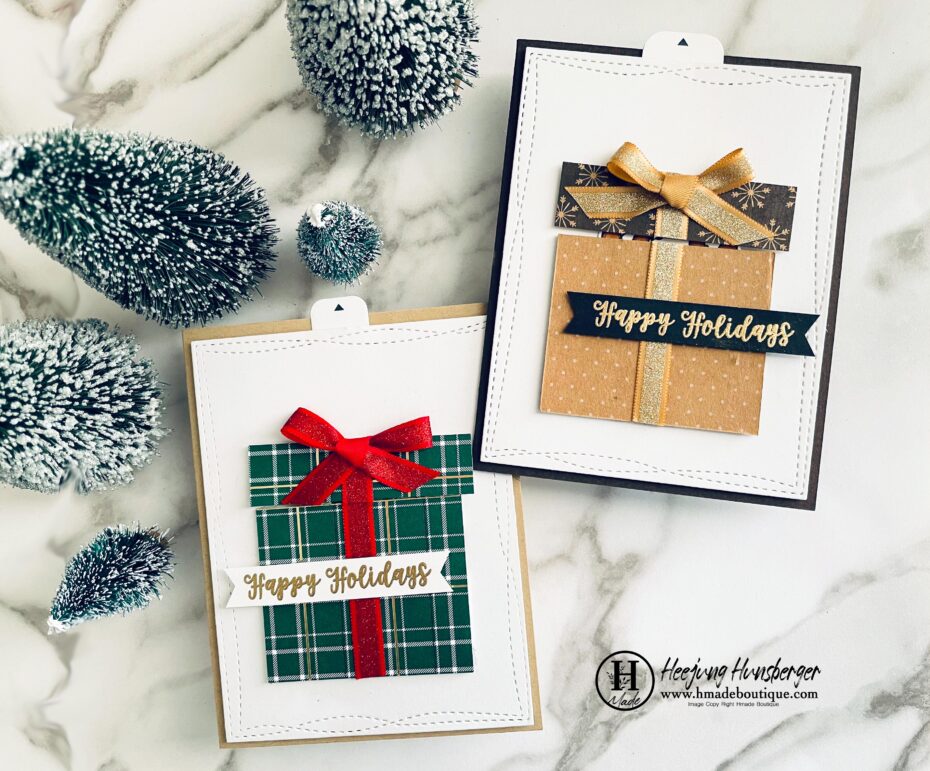 Hello,
I want to share these cute Peek-A-Boo Christmas cards with you.
It is very easy to make and I had so much fun making these cards.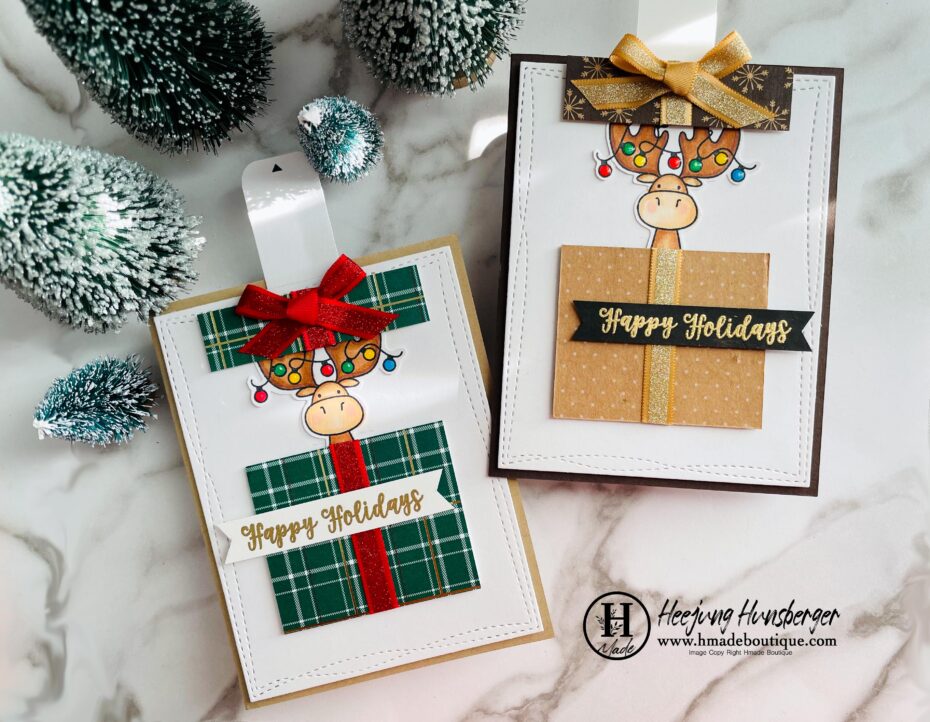 When you lift the cover of the gift box, you can see the cutest deer show up from the gift box.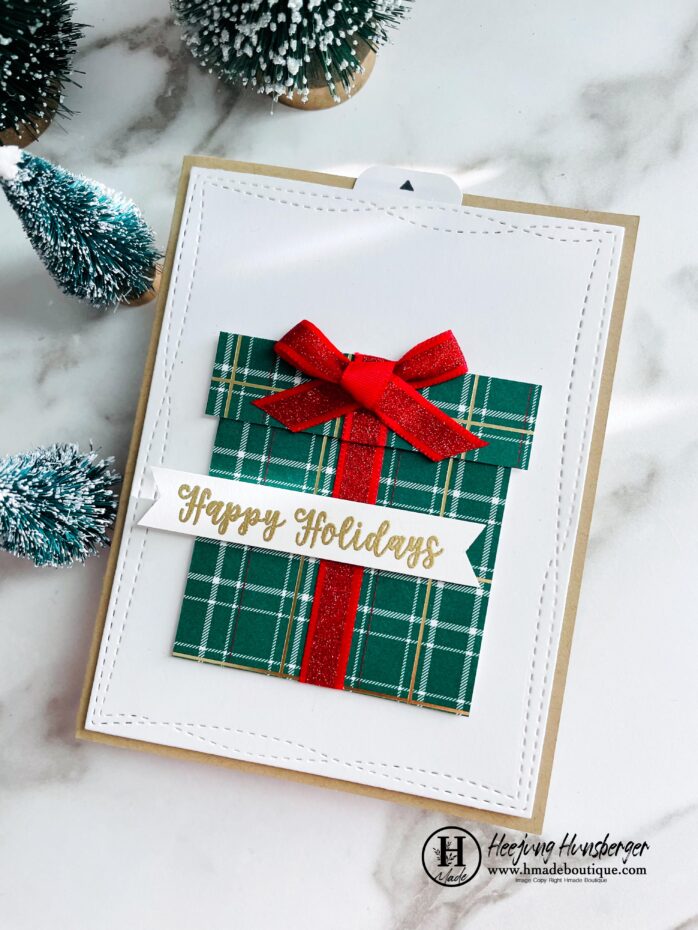 Choose your favorite patterned paper and matching ribbon for the gift box.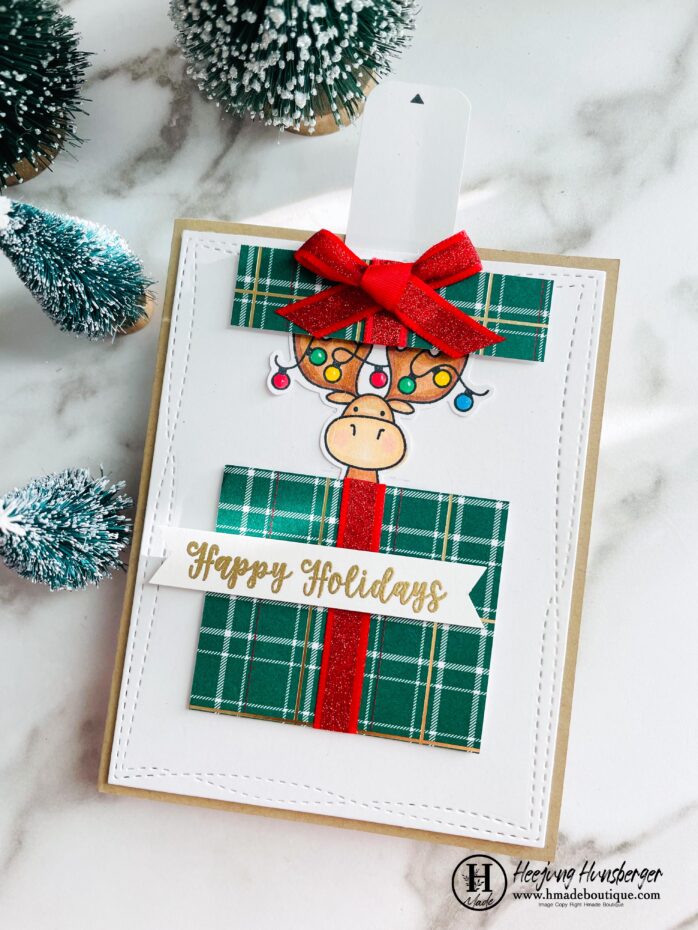 Also, you can choose any things inside of the box to create your own.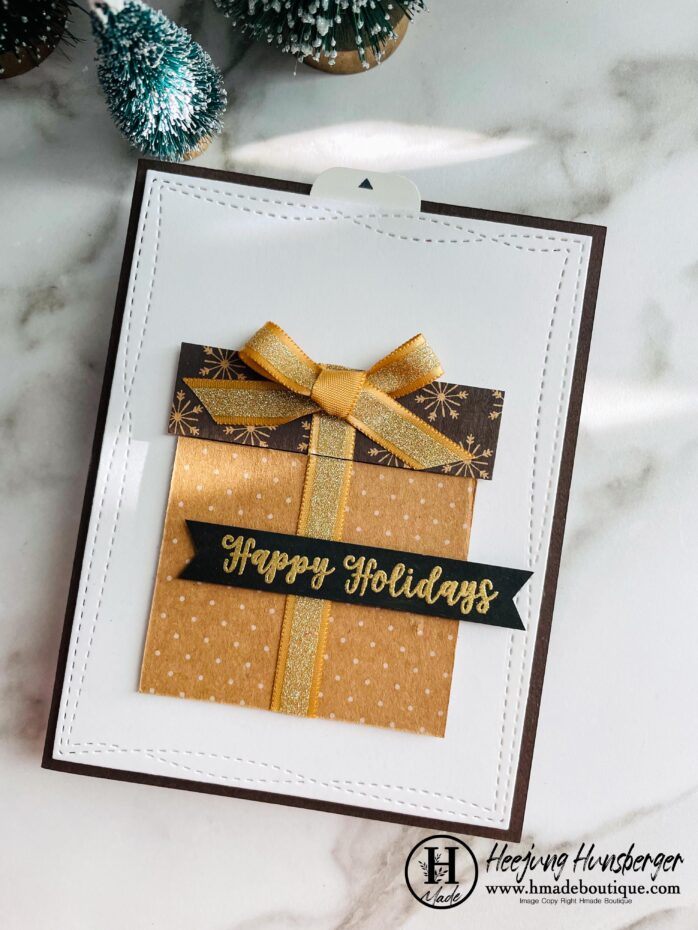 I used different patterned paper for this card. I have so much beautiful patterned paper but never enough to use it for the project. But this project is a great chance to use some of it.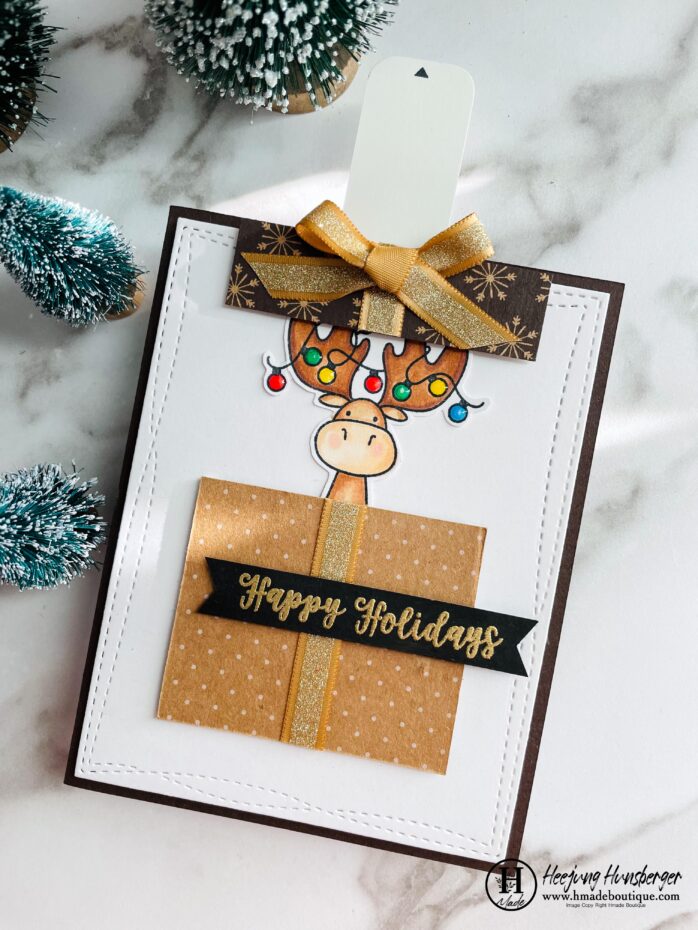 It is very important to have matching ribbon and pattered paper.
I had so much patterned paper but not matching ribbon. I had difficult time to match ribbon with the paper.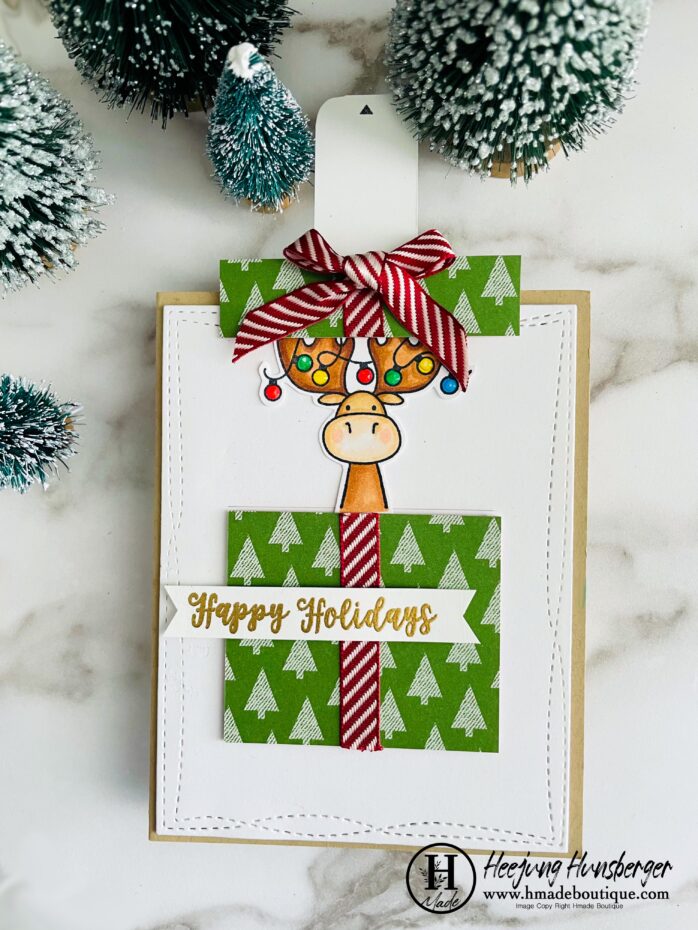 If I had a different animal stamp than deer. I could use it but I think  This deer image is best for the Christmas card.
This Peek-A-boo design could apply to any birthday or Halloween card.
You can find out how to make this peek-a-boo card from the above-attached tutorial.
Thank you for stopping by!
Happy Stamping!
Affiliate links apply at no extra cost to you.
Thanks for your support.