Haunted House Pop-up Card Tutorial- Halloween Card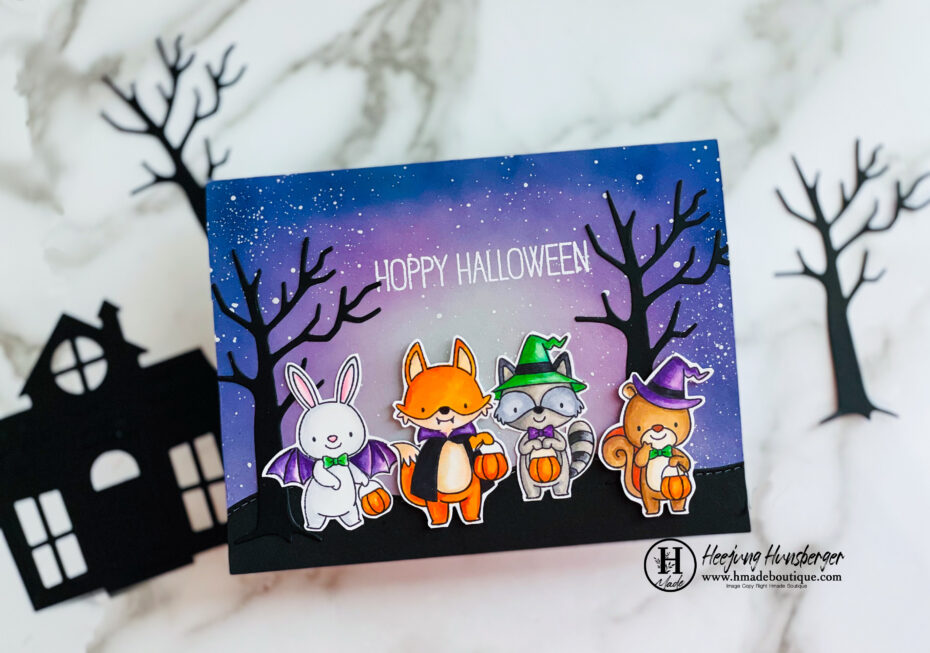 Hello,
I made this cute Halloween card last week. I add some pop-up features to the card.
I entered this card to the 2021 Card Design Superstar challenge (Innovation Master Category)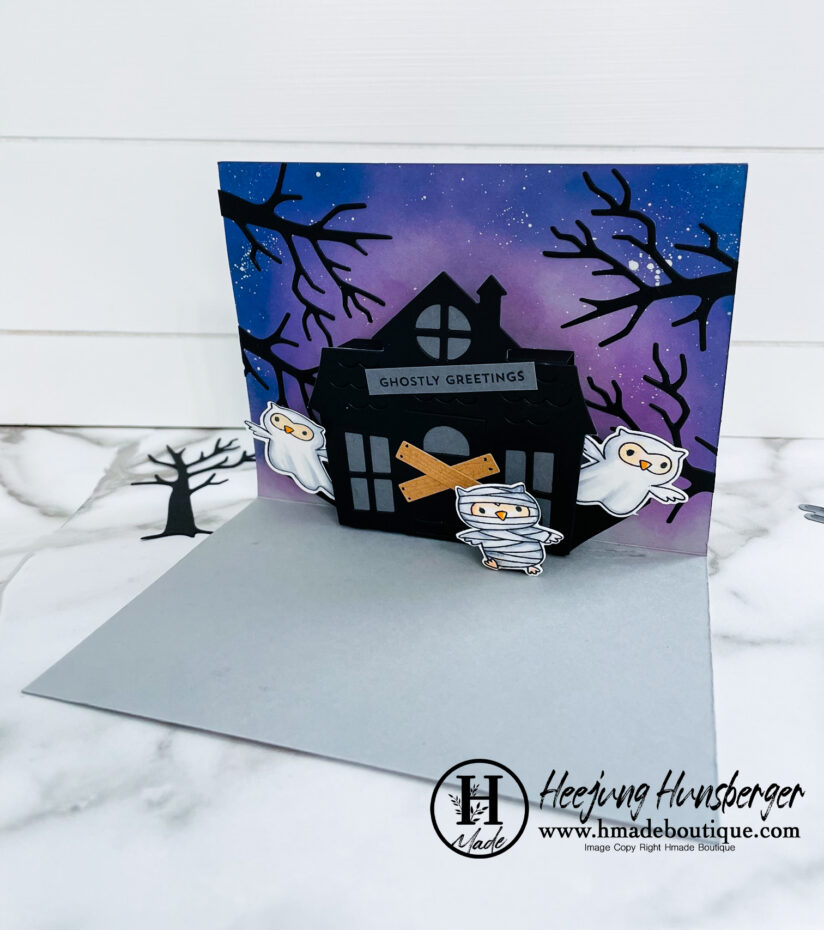 I've always been afraid of going to the haunted house.  
But I'm not afraid of this haunted house at all. who would afraid of these cute ghosts and mummy???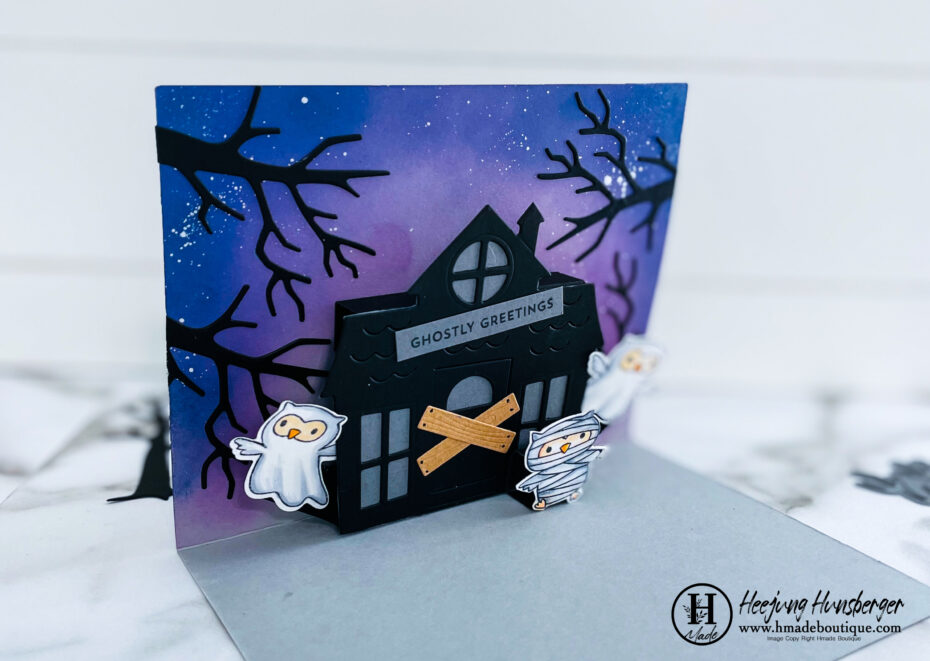 I painted with Distress Oxide Ink to the background.
I used Chipped Sapphire and Dust concord colors.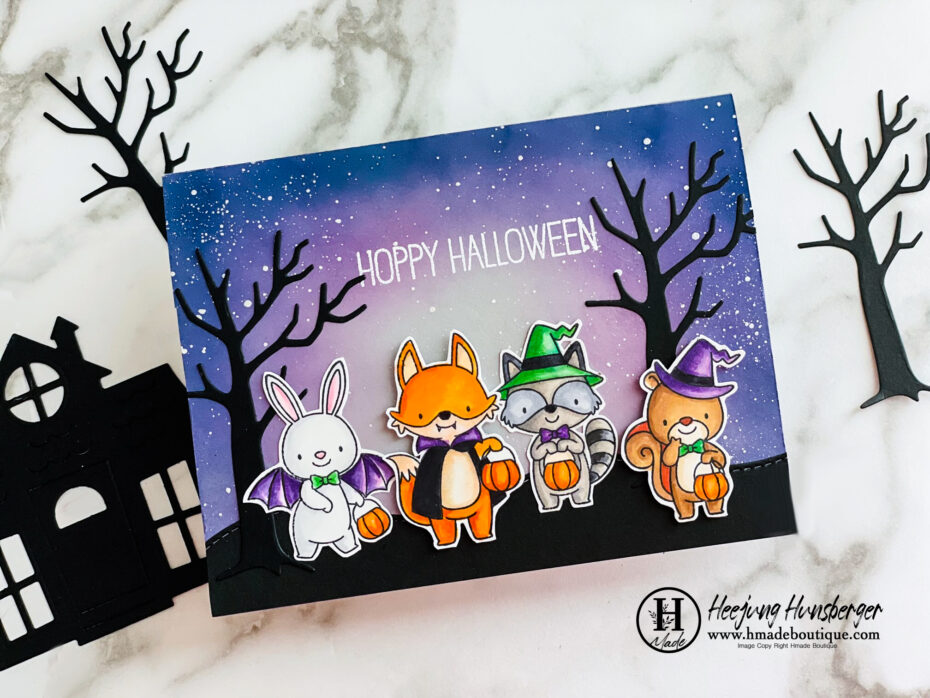 I used "Frightfully Sweet Stamp set" on the front of the card.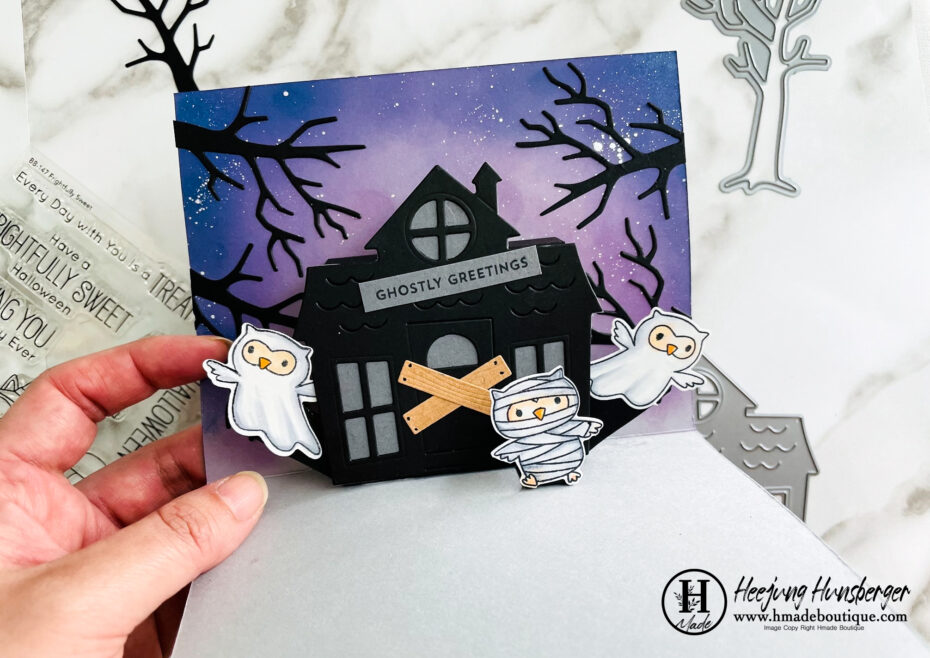 I made two ghosts using the mirror stamping technique.
If you want to know how to make this cute haunted house pop-up card, you can find it out at the above tutorial.