Money Envelope | Fancy Envelope | Spellbinder's Small die of the month ( August 2021)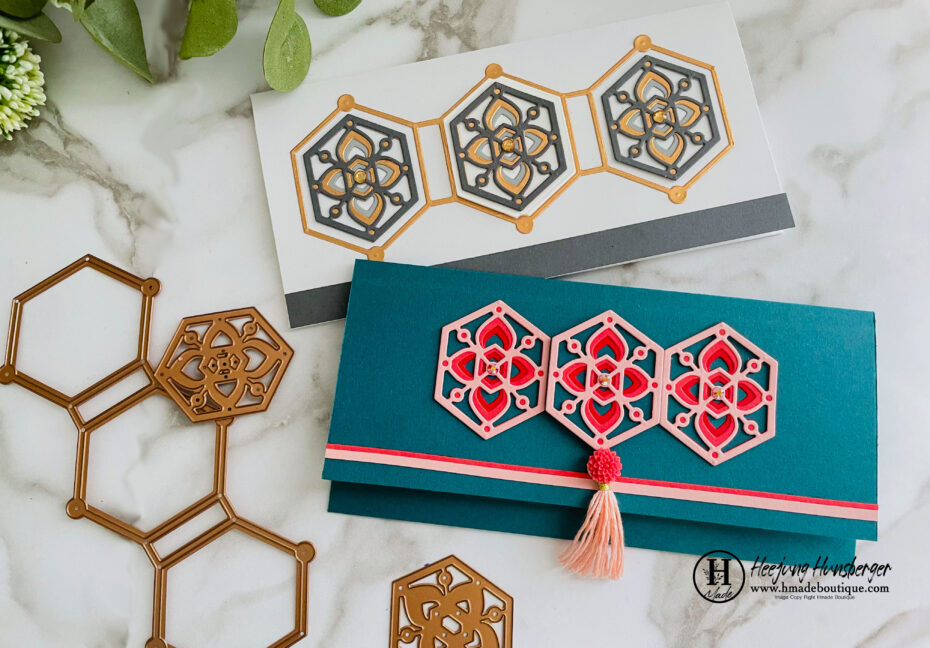 Hello!
I want to share these few money envelopes using the small dies of the month (Aug. 2021) from Spellbinder.
Chusok is Thanksgiving Day in Korea, Chusok is around of corner. Chusok reminds great memory of my family in Korea. I miss them so much!
It is a Korean tradition to give money to parents or children during Chuseok. I made these envelopes while missing my family in Korea.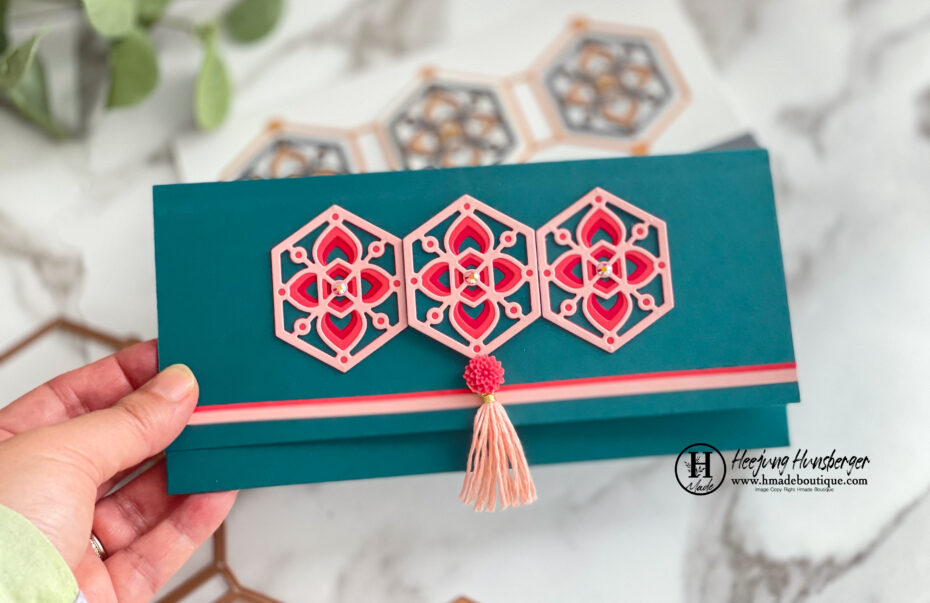 This envelope was inspired by the Korean dancheong pattern.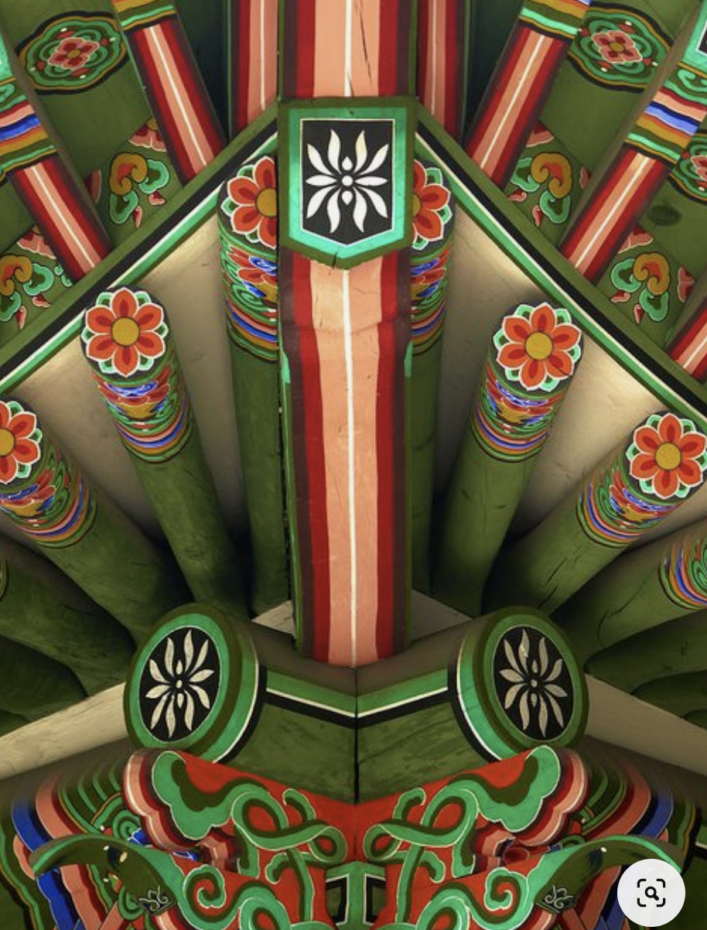 Dancheong pattern is a pattern drawn under the roof of a Korean temple or palace.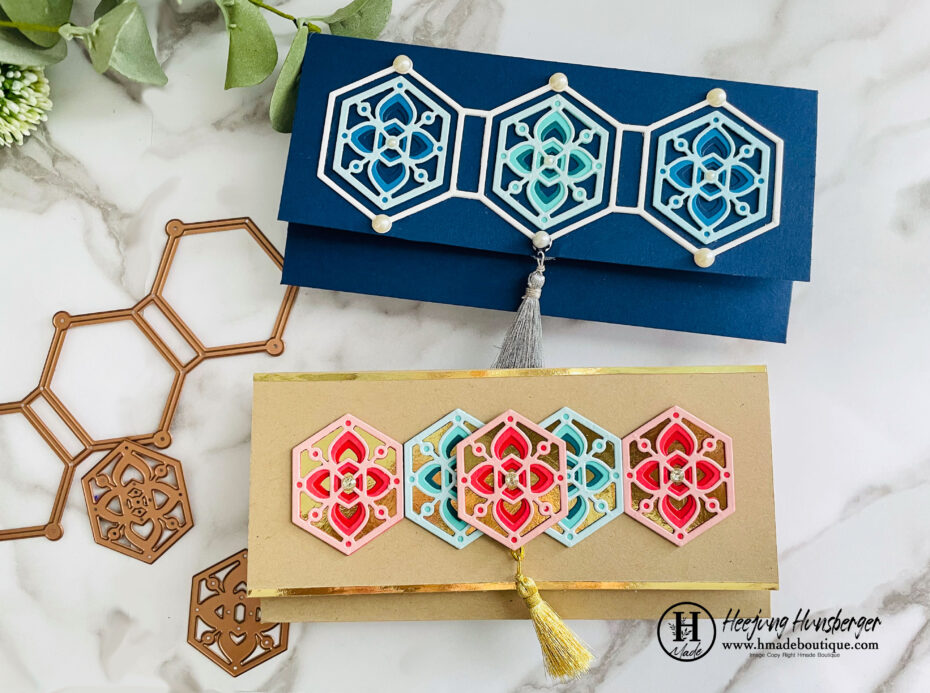 I made several envelopes with various color combinations.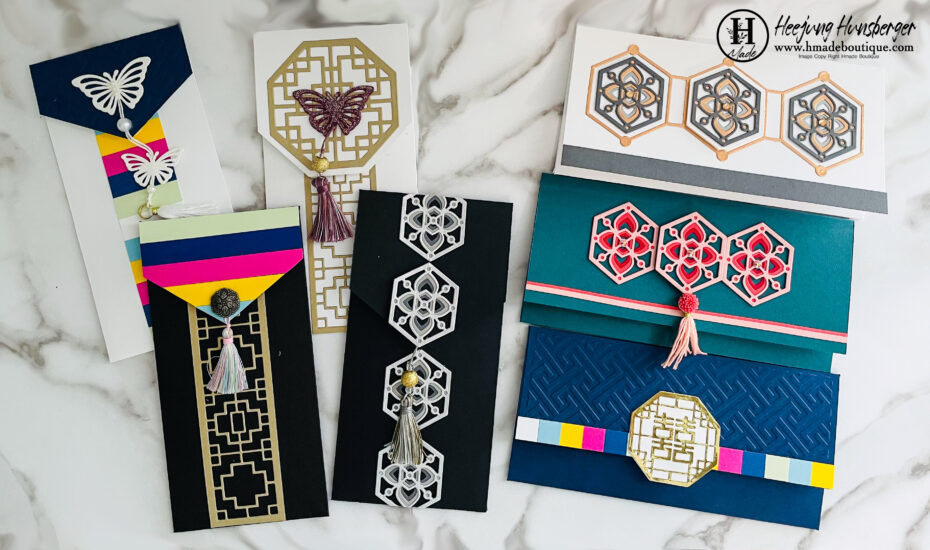 I had so much fun making different colors and layout envelopes.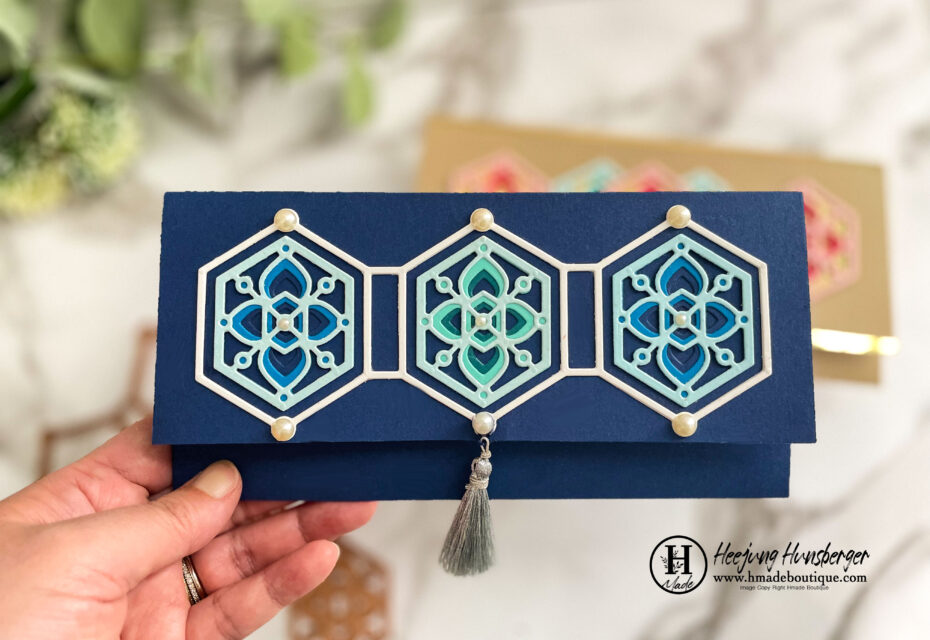 This is one of my favorite ones! I love blue colors.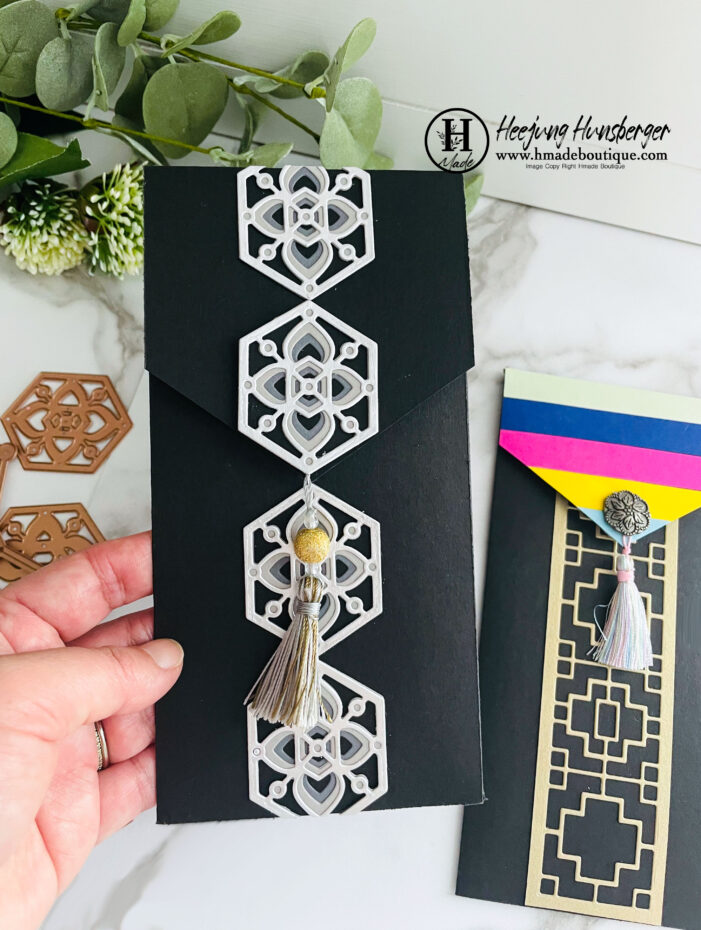 This design doesn't look like Korean style but trying a new color combination. 
The black and silver combination looks modern and luxurious.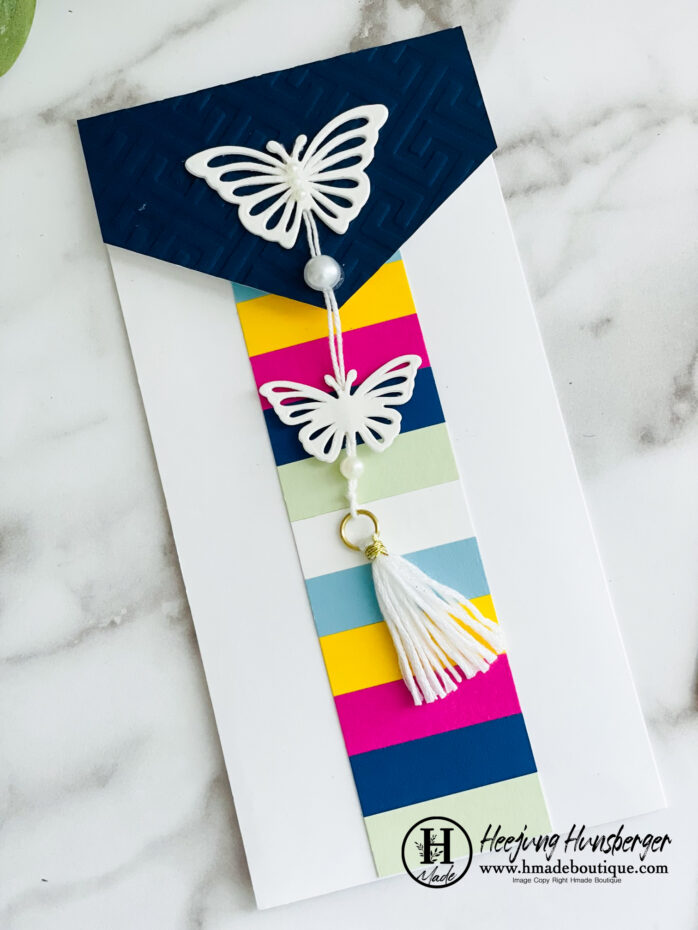 I used the scrap papers from the last project adding the butterflies on top of the cover.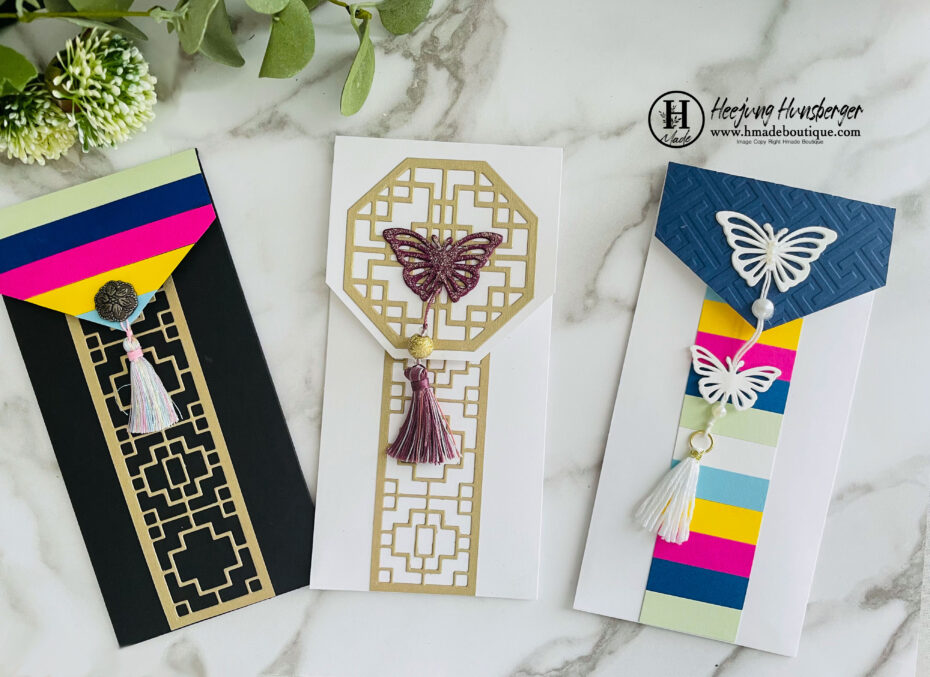 I also used the Korean window pattern dies for other design envelopes.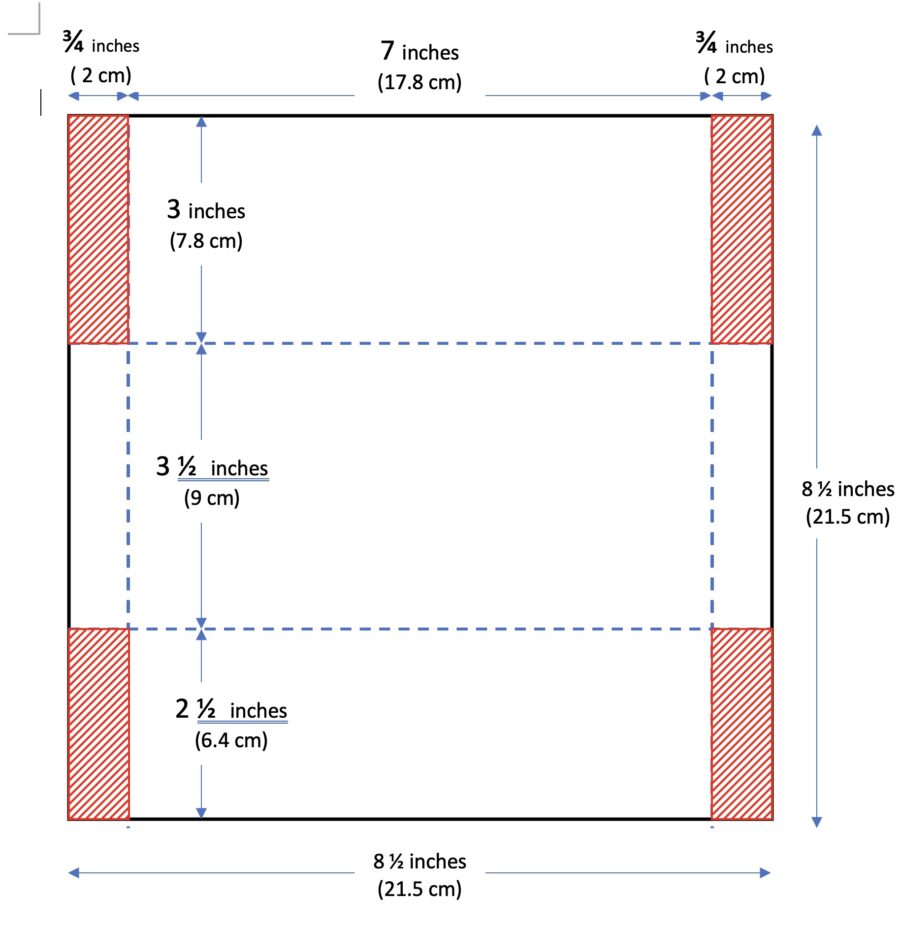 The above diagram is one of the envelope's measurements.