Expanding Pool Card | Fold Flat Box Card | My Favorite Things
Hello friends!
Today, I'm sharing a cute birthday card using My Favorite Things Stamp set "B B Drink Up the Sunshine and BB Sunshine & Friends stamps sets.
People call this kind of card is a fold- flat box card.
It becomes a flat card when folded, and a box comes out when unfolded.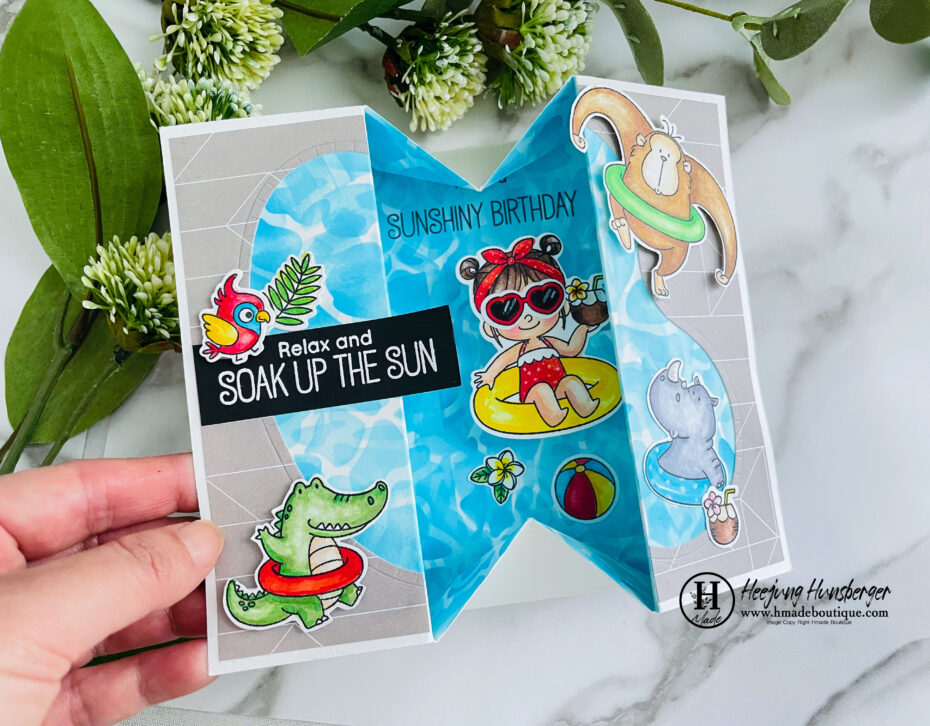 I added pop-up element in the fold flat box.  I made the birthday girl pops up for this card.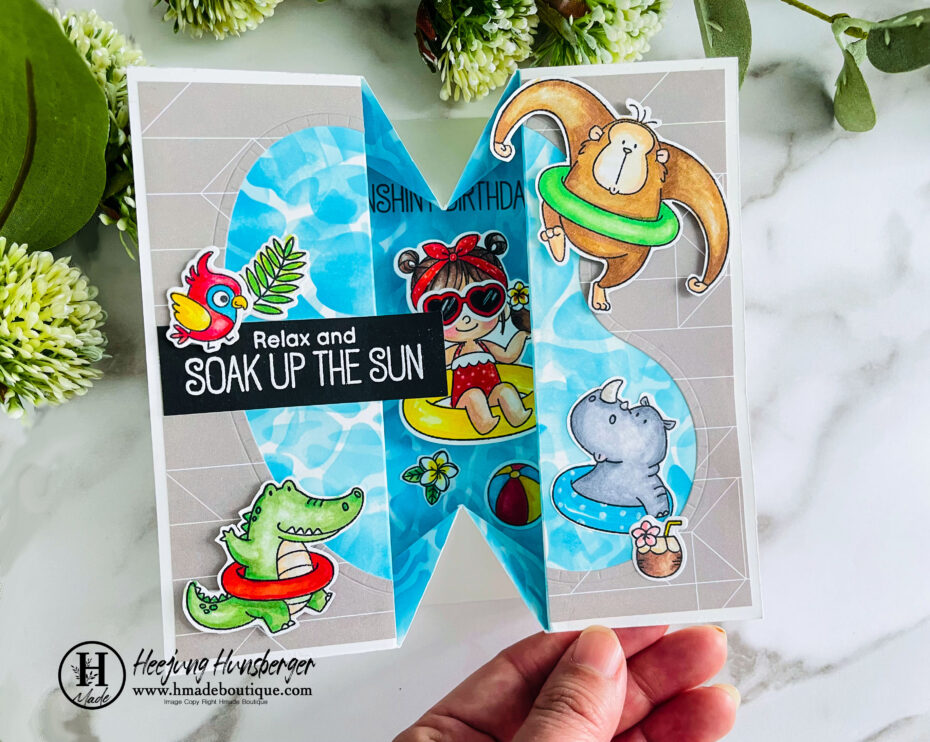 I used blending brush and pool water stencil to make the pool water pattern in the pool.
If the video isn't showing up, click HERE to watch it
Thank you for stopping by! Happy stamping!