Pinwheel Tower Card | Korean Tradition Style Card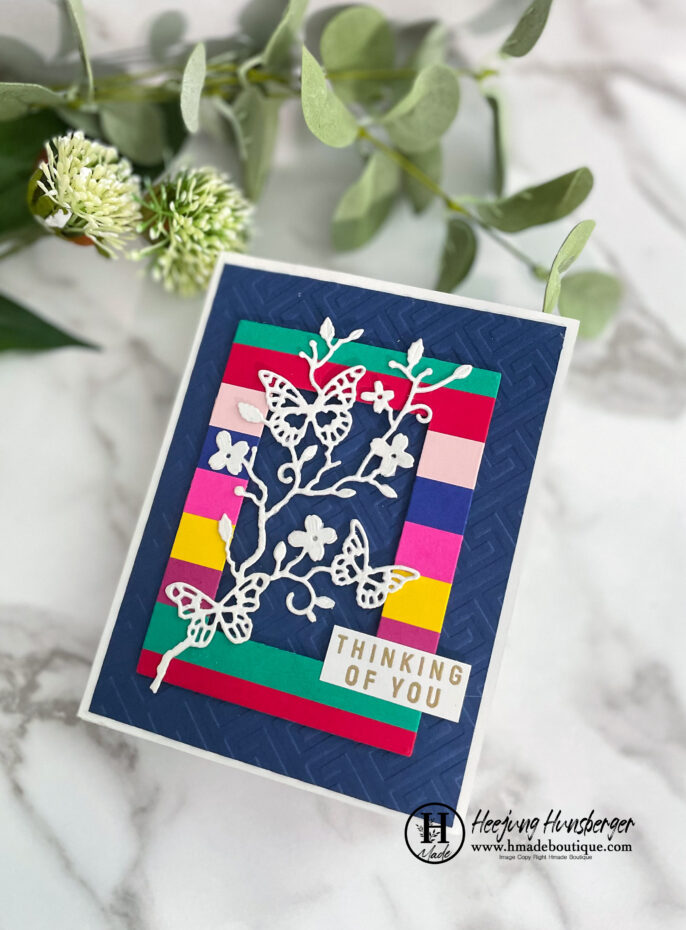 Hello friends,
Today, I want to show a special card inspired after traveled to Korea last month.
I visit Korea to see my family annually. But I couldn't go last year due to Covid.  I had really great time in Korea this year.
Anyway, due to Covid, Korea was not as free to go around like before, but I was very happy to visit  to my favorite museums and art museums.
I used Korean Tradition Color Combination in front of the card.
This color combination is called "sakdong" in Korean.
This sakdong color combination use for Kid's dress in Korea. (middle of picture)
I used to wear this kind of dress on the Korean holiday when I was a kid.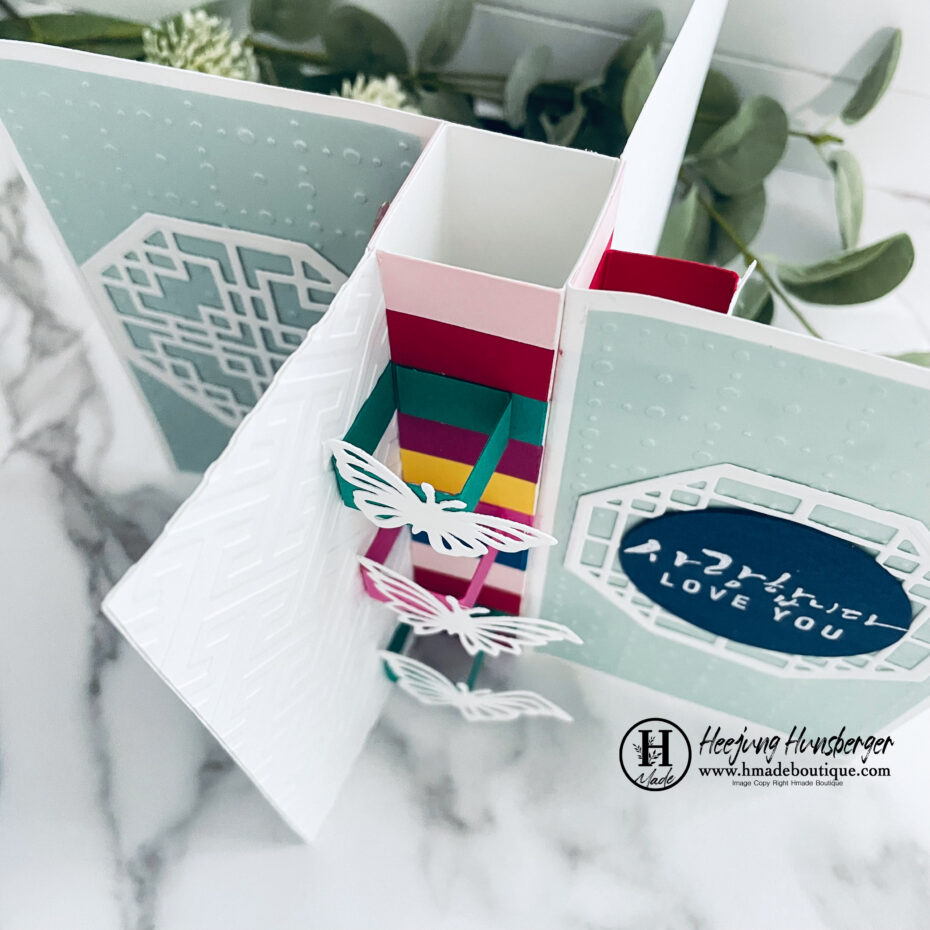 I tired to make a little different style pinwheel tower card. 
As you can see, I added some pop-up function in the card.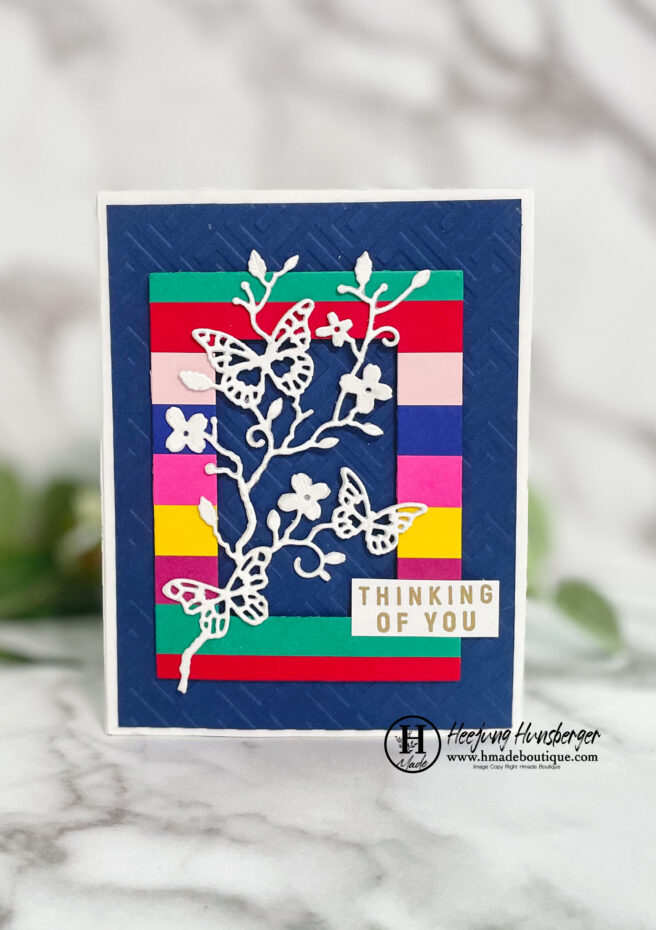 I found a embossing folder from Joann, the pattern of embossing folder seems very oriental style to me. So, I decided to use this embossing folder.
Greek Key Embossing Folder @ Park Lane
I used a branch die (Kensington Branch) from Memory Box, die cut it on the white card stock and glue it to the card.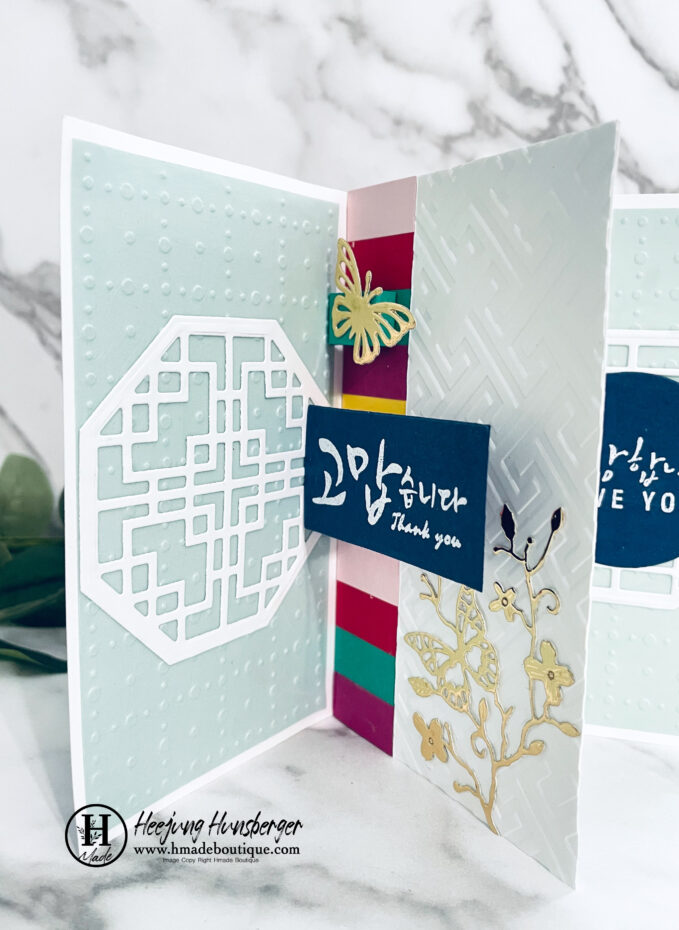 The picture above is the first section of the pinwheel card.
I received this beautiful spear pattern octagon die set from my crafty friend in Korea.
I was so thrilled to use this die on this card.
For the sentiment, I purchased this Thank You in Korean stamp a long time ago.
Also, I never had a chance to use this Korean sentiment stamp since I didn't have to match Korean-themed dies or stamps.
Finally, I could use the Korean stamp this time.
I used the butterflies dies from the Altenew.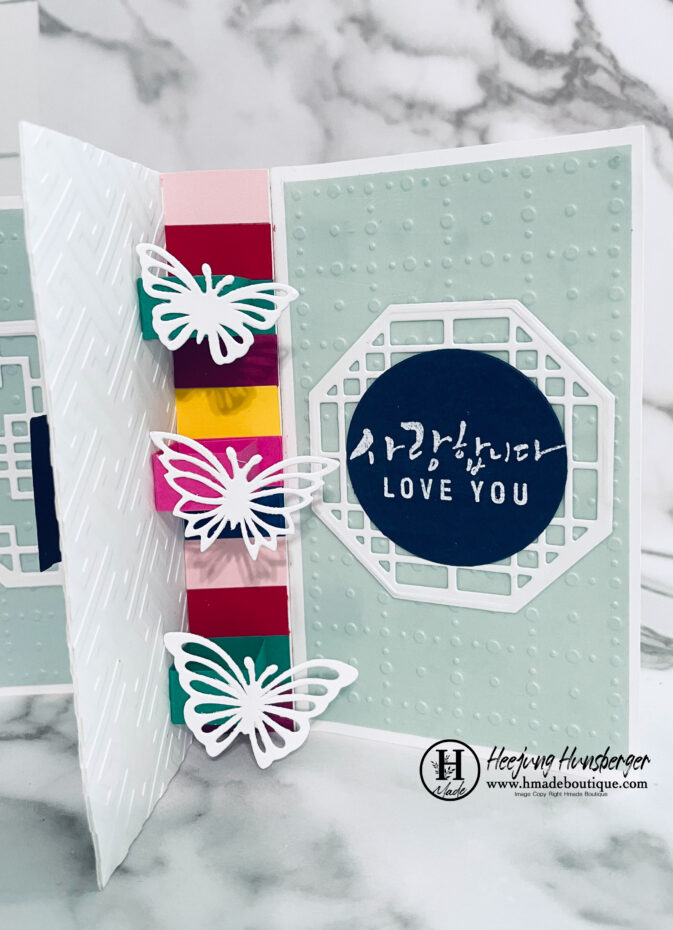 The picture above is second pages of the card.
I used Love you in Korean stamp set for this page. which was my another crafty friend's gift.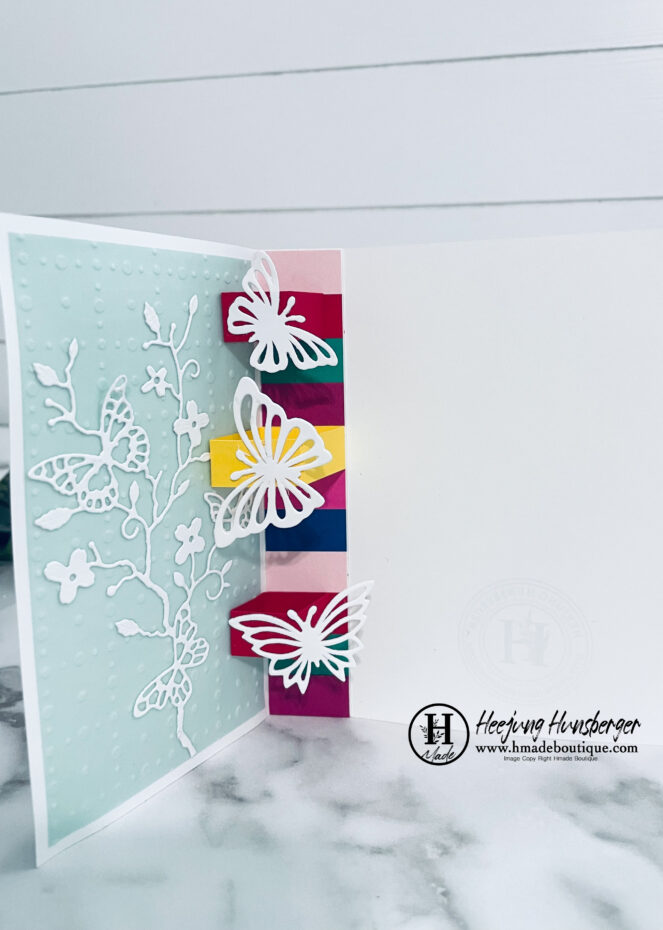 Last pages, You can write your personal message on the right side of the card.
I used the same branch die on the left.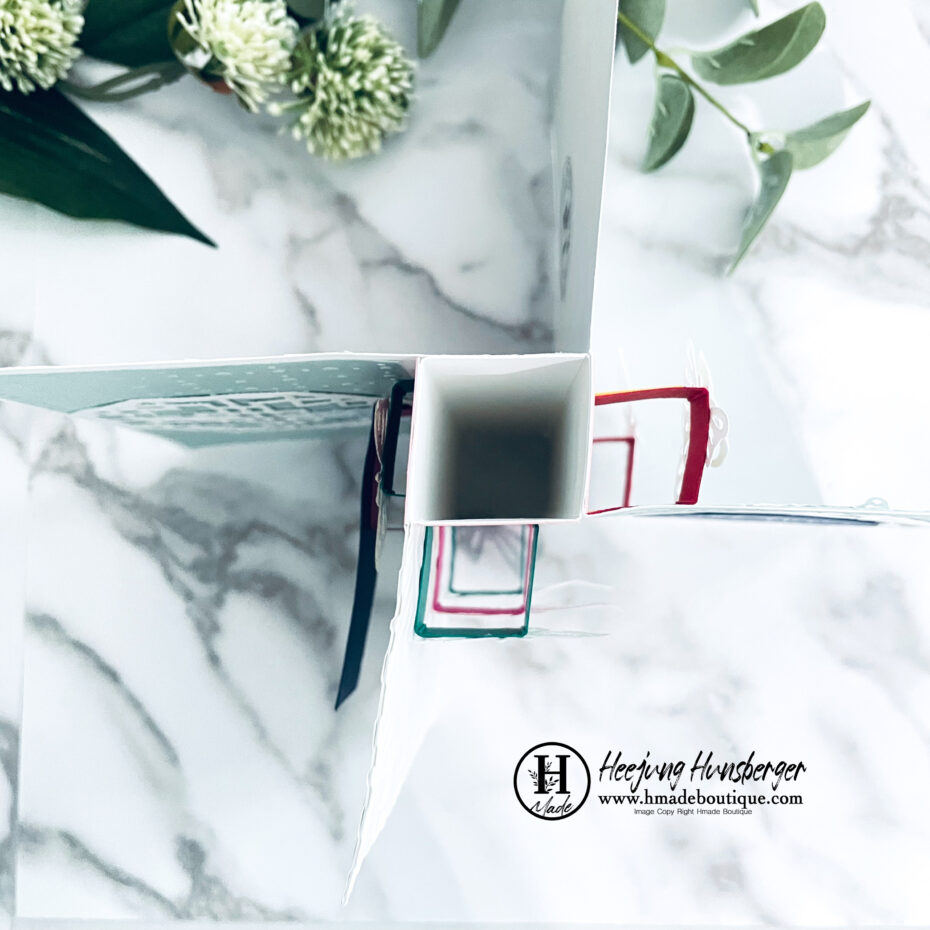 The picture above is a top view of the card.
I added the pop-up mechanisms 3 different corners of the cards.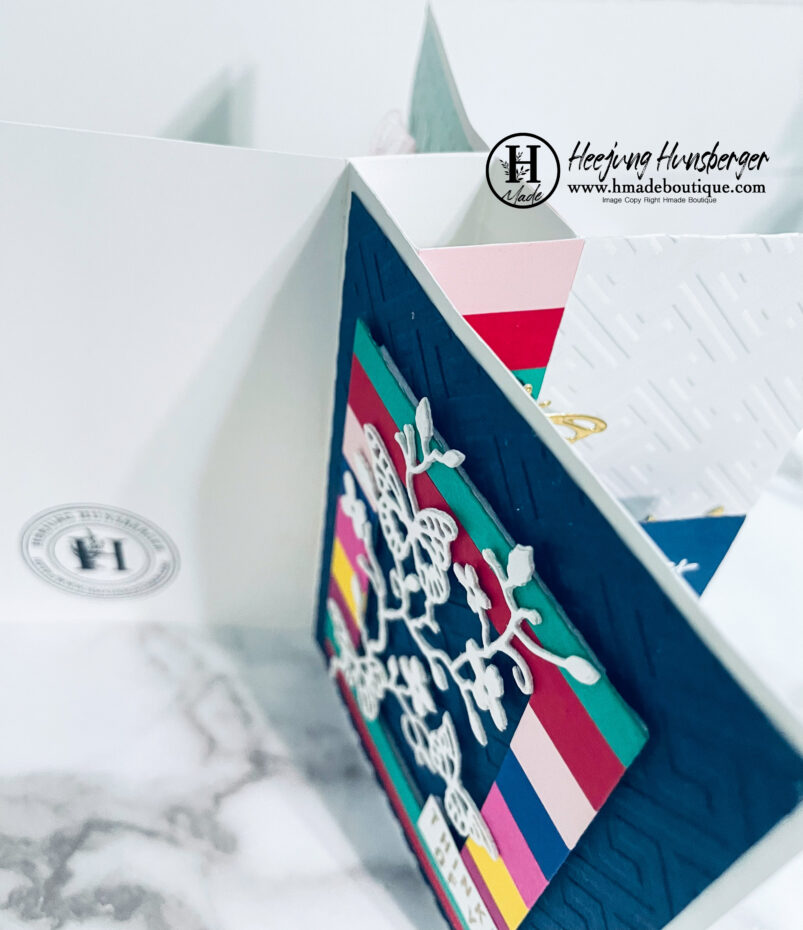 I die cut the branches many times to make two or three layers for dimensional.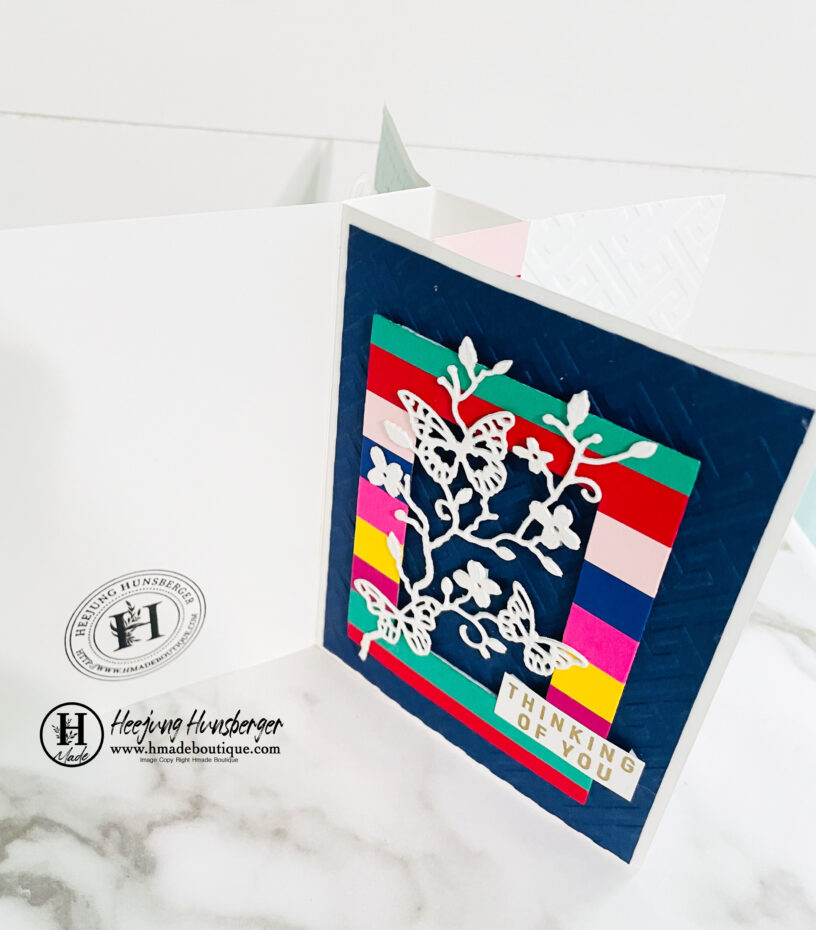 I love this card so much, because it reminds my great crafty friends in Korea and beautiful memories.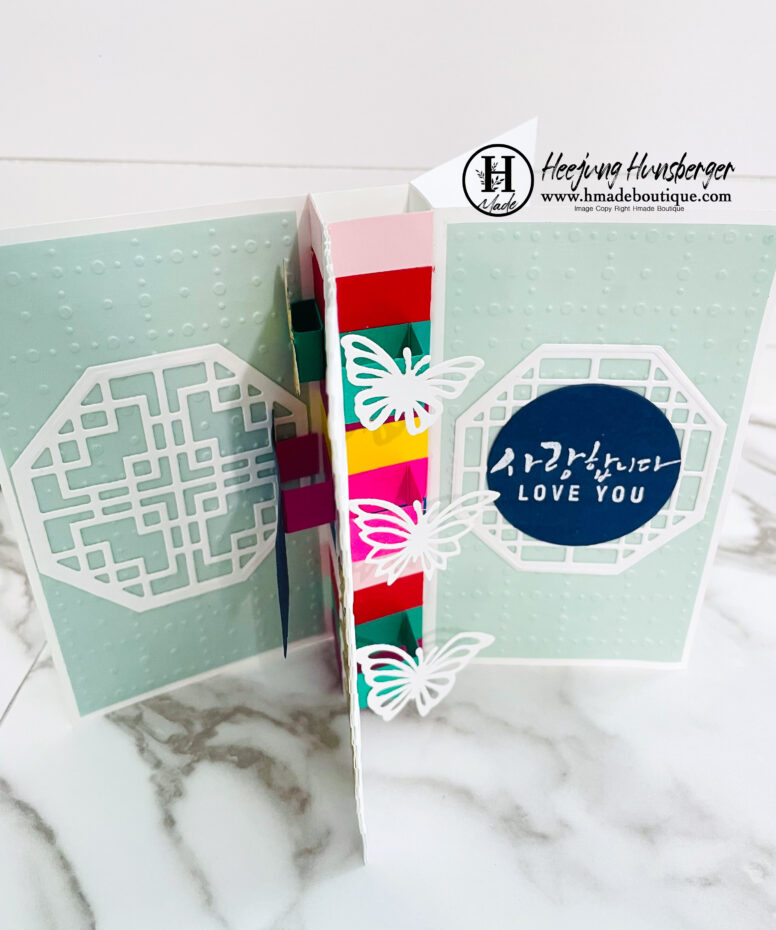 I wish, I can find more stamps and dies with Korean tradition style.
So I can make more of Korean style cards.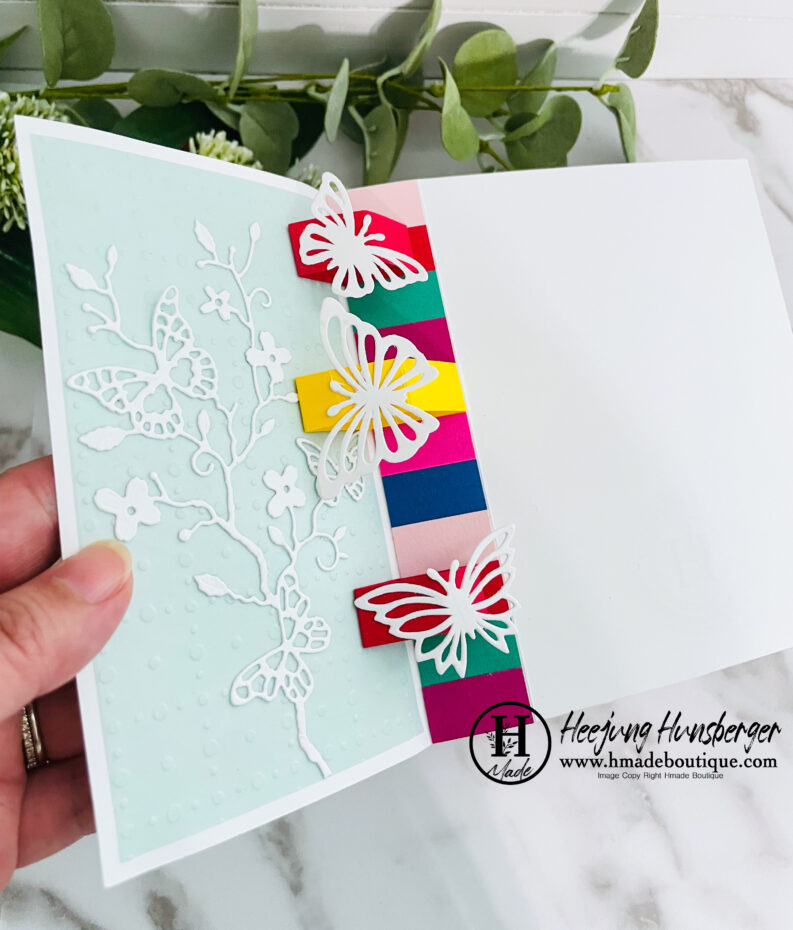 This Kensington Branch is pretty with colorful borders on the card.
I found this die from the Simon Says Stamps site.
The Memory Box has so many cool oriental styles dies.
If you want to learn how to make this pinwheel tower pop-up card, please visit my youtube channel above.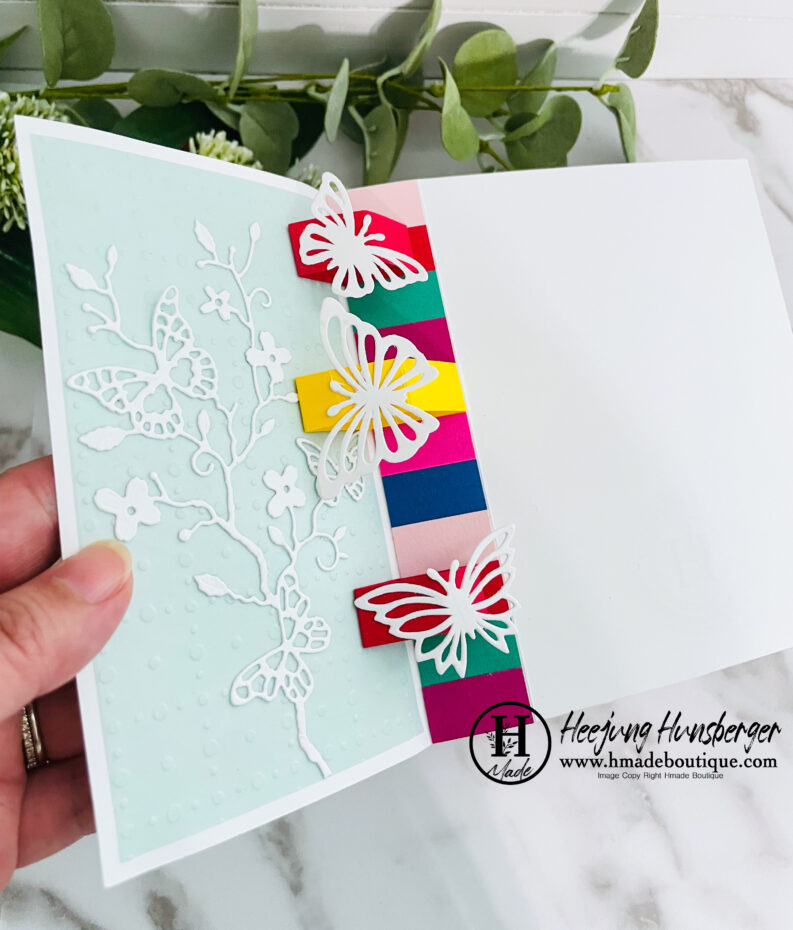 Thank you for stopping by!
Hope you have a great day!
Happy Stamping!