Fresh Baked Cookies Pop-up Card | Cookies Sheet Dies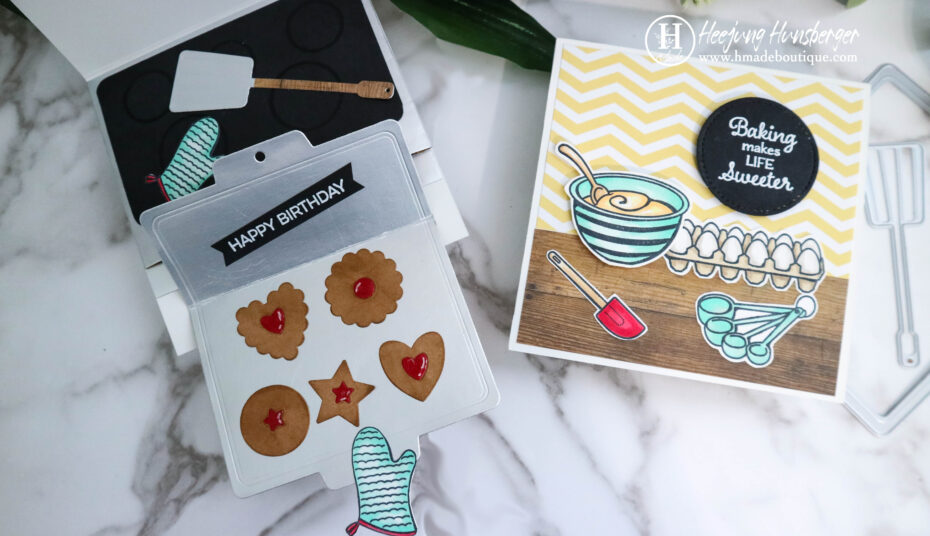 Hello!
Today, I want to share these cute birthday cards with you!
I had purchased a "Cookies Sheet" die set from Honey Bee Stamps a couple of weeks ago. I want to buy the Baked with Love stamp set from Honey Bee Stamps, but I couldn't purchase it due to the tight budget. So instead of the Baked with Love stamp set, I used the old retired stamp set " Perfect Mix" stamp set from Stampin Up.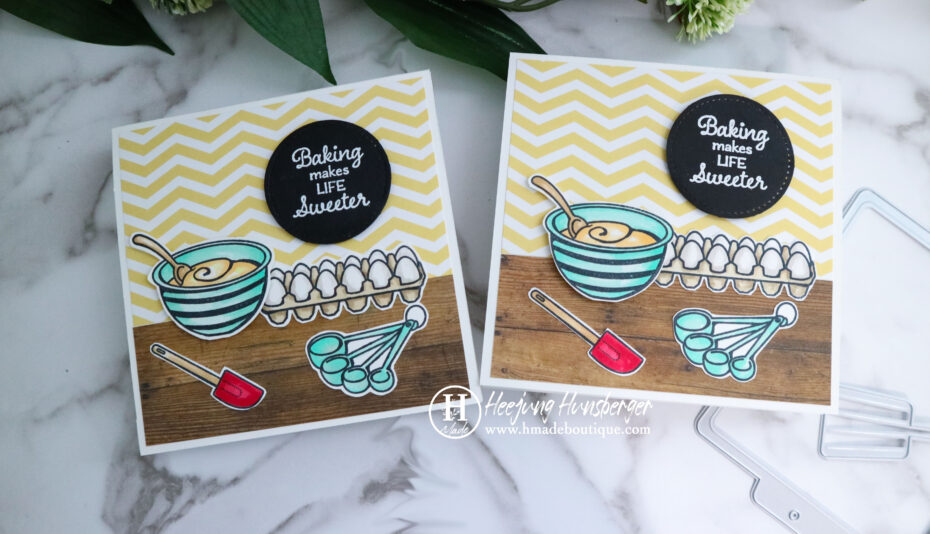 The Baked with Love stamp set is very similar to this Mixed with Love stamp set. Since the Perfect Mix stamp set has been retired, I recommend you buy the Baked with Love stamp set from the Honey Bee Stamp set.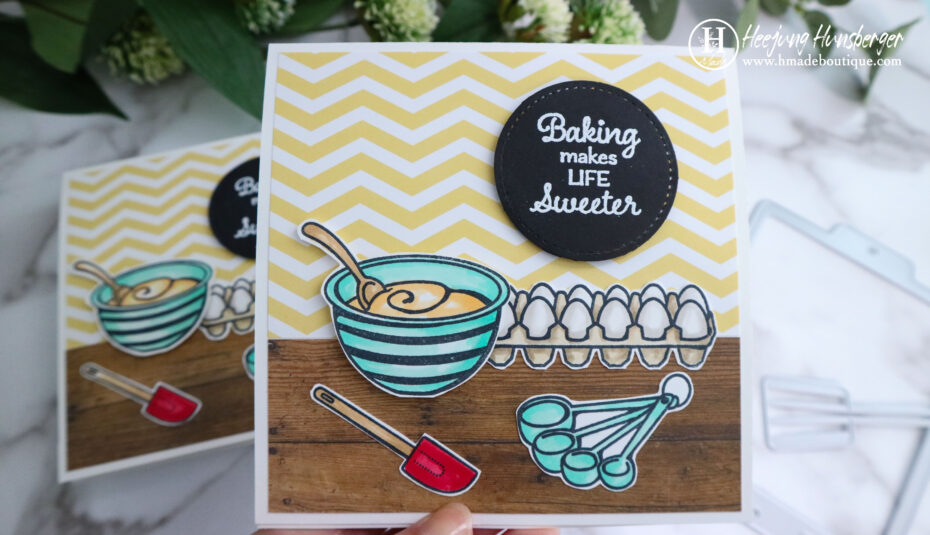 I used the Wall Pattern Paper (@My Favorite Things Stamp) and Wood Texture Paper (@Stampin Up- retired)on the background of the card.
I colored with the Copic Markers to the stamped imgaes.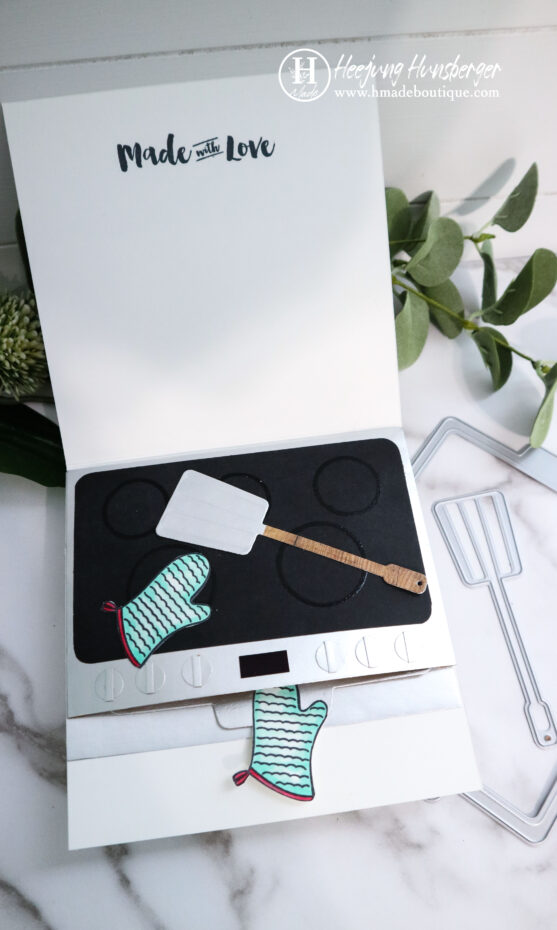 When you open this card, you can see the oven in the card like this.
I didn't use any specialty die to make the oven shapes.
Just use a round corner punch and circle punch for the oven top.
When you pull the Oven Mitt,
the cookies sheet with fresh baked cookies are pop-up like this photo.
And you can see the Happy Birthday sentiment.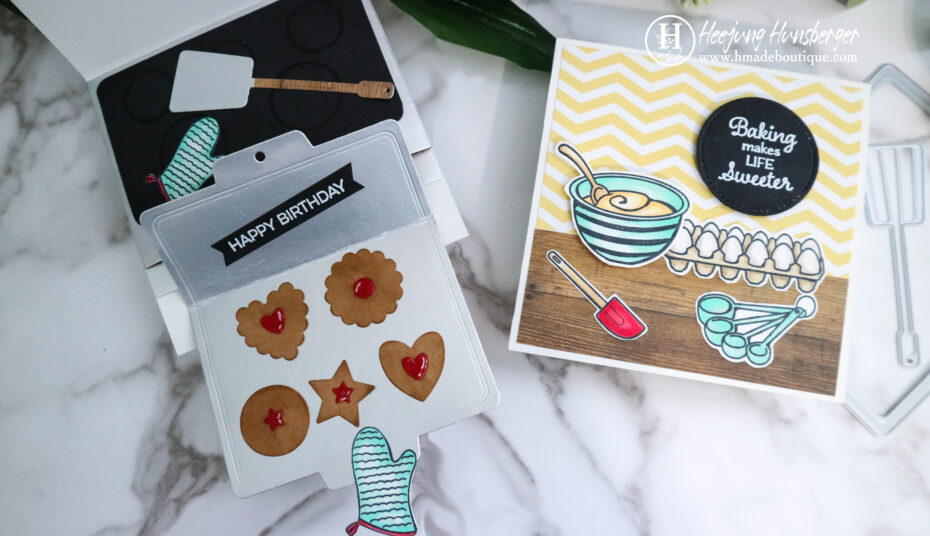 One of my niece loves to bake cookies. and her birthday is coming soon. I made this card for her.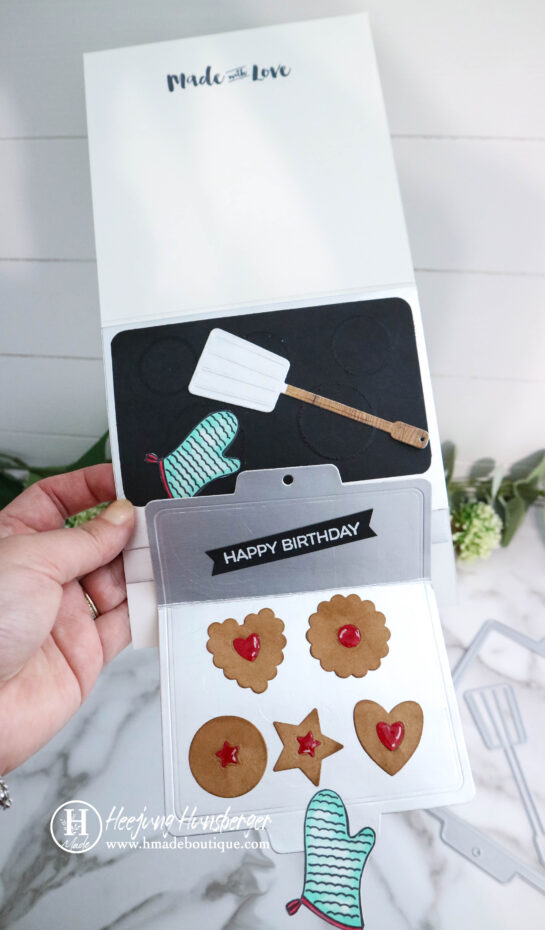 I'm not a good baker but like to bake any things. The best moment of baking is taking out the cookie sheet from the oven.
You can sweet smell from baked cookies when you taking out the cookies from the oven.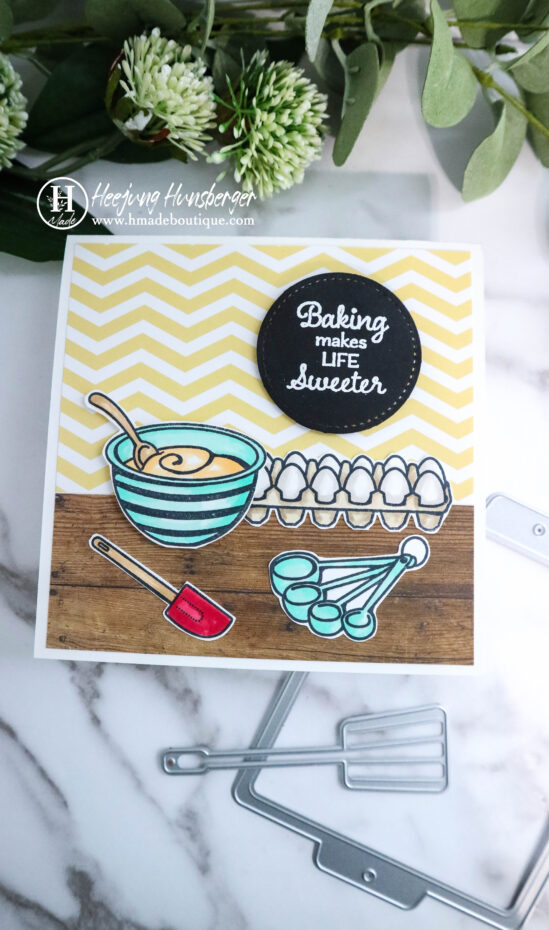 I'm not a good cook, but I can bake!!
What about you? 
Of course, I love stamping more than baking. 
My other wishlist is the Sugar Cookies Alphabet and the Sugar Cookies Numbers Stamp set from the Honey Bee Stamps.
So I can bake a variety of cookies for any occasion.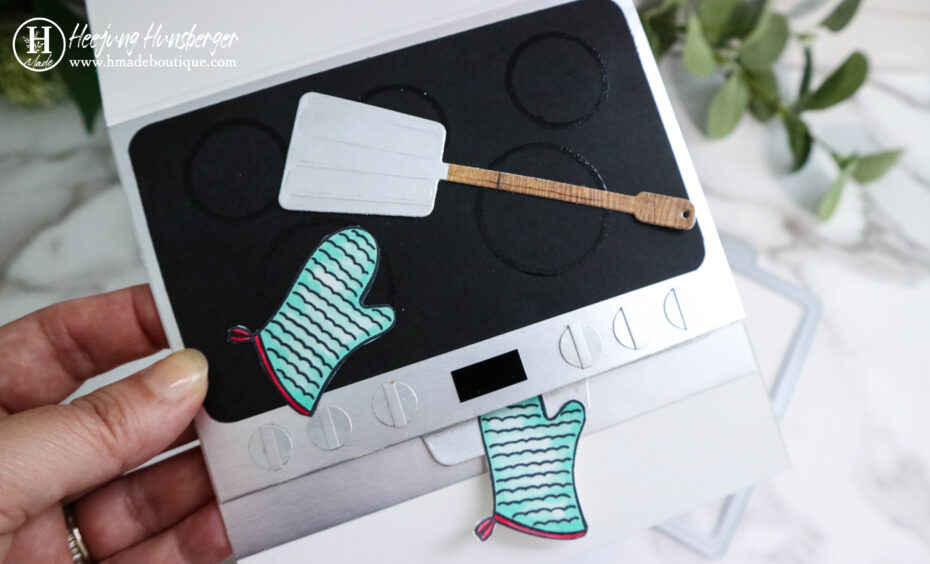 If you want to know how to make this oven and pop-up card.
The card tutorial is below.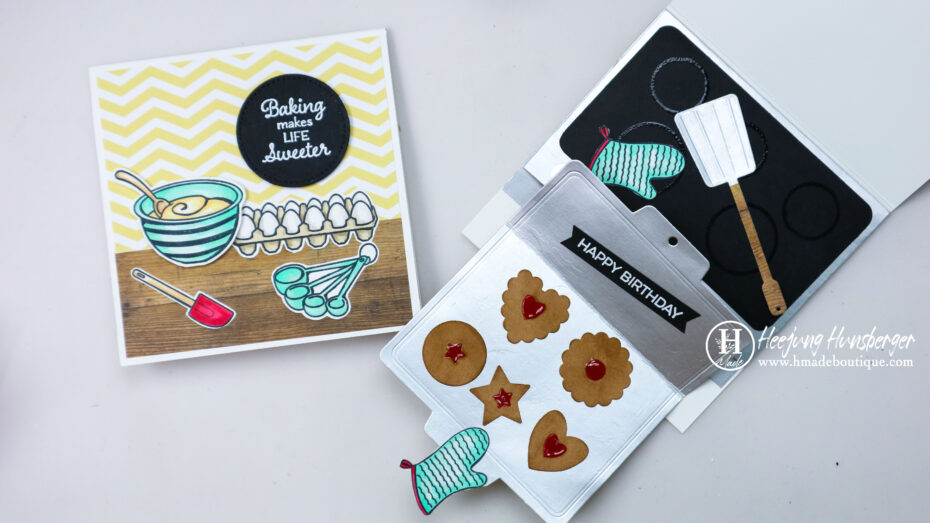 Thank you for stopping by!
Happy Stamping!