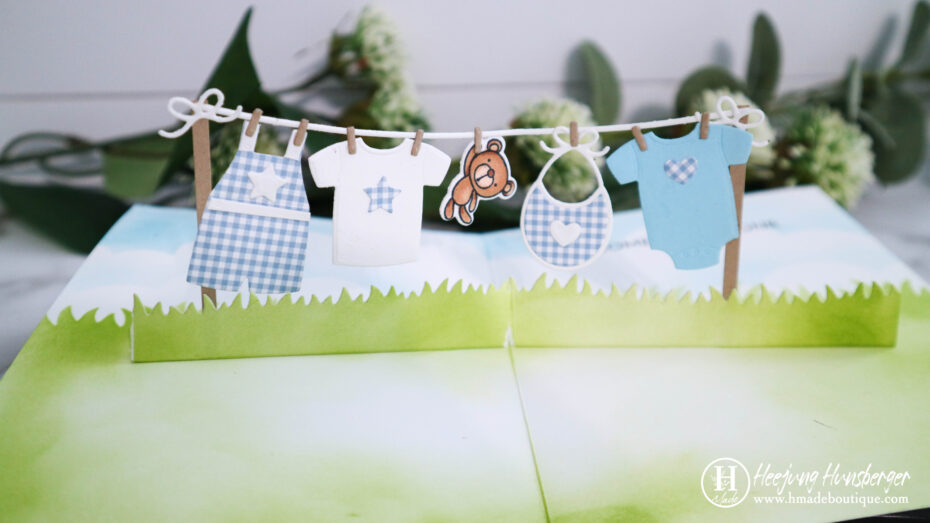 Hello,
Today I want to share this adorable baby card with you.
I had purchased the Bundle of baby clothes die a couple of months ago. It was the final sale on the MFT website. The sad thing is I couldn't get the sentiment stamp set to go with this dies. I tried to find the stamp set but failed to buy it.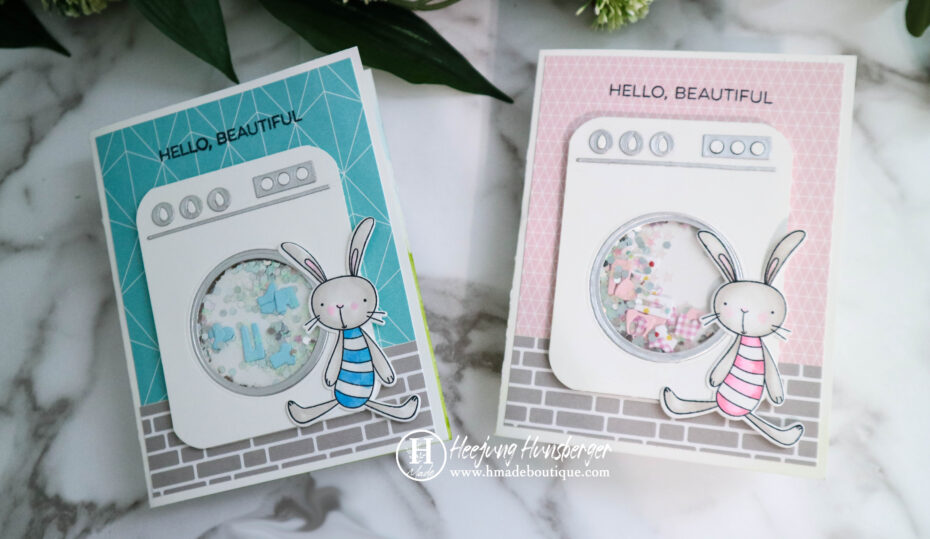 So I got a new stamp set from MFT instead of retired ones.
Favorite Some Bunny stamp set is just adorable, I think this set goes well with the Bundle of Baby Clothes die.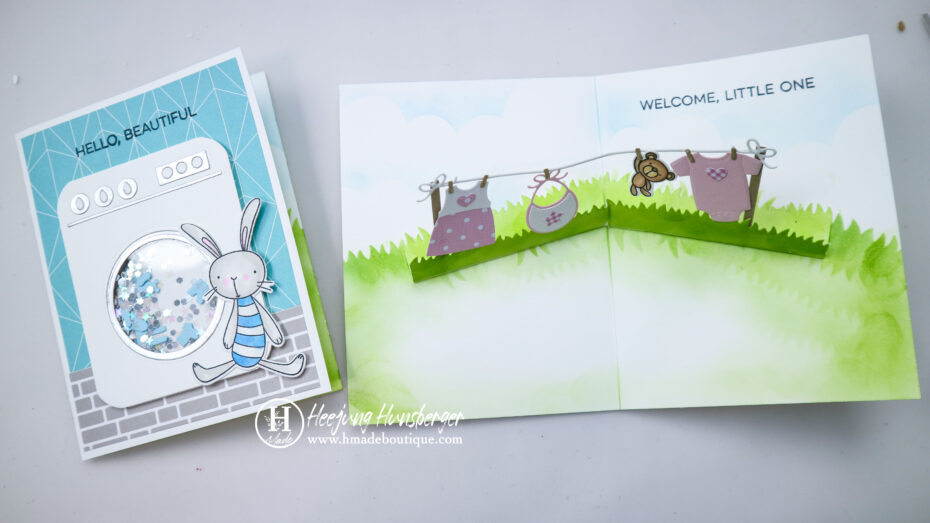 So I made these pop-up cards using both sets.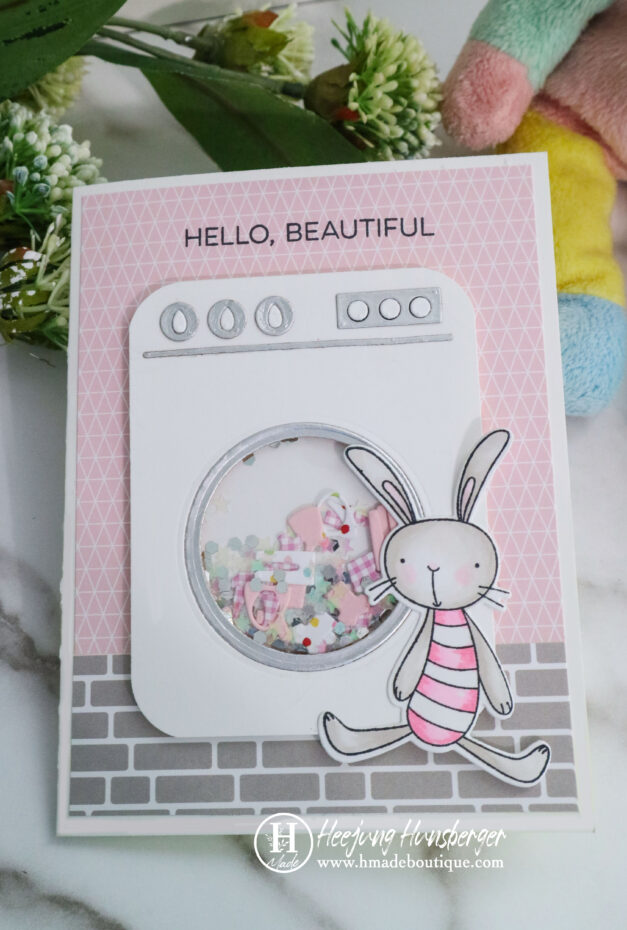 So I made two color cards for boys and girls.
I used the new patterned paper from MFT in the front.
I got the Spin Cycle die set from Tayloerd Expression, but the washing machine size was too small. I used all washing machine knobs die, cut the rectangle shape and circle die on the middle.
If you do't have the Spin Cycle die, you can use the circle punch or die.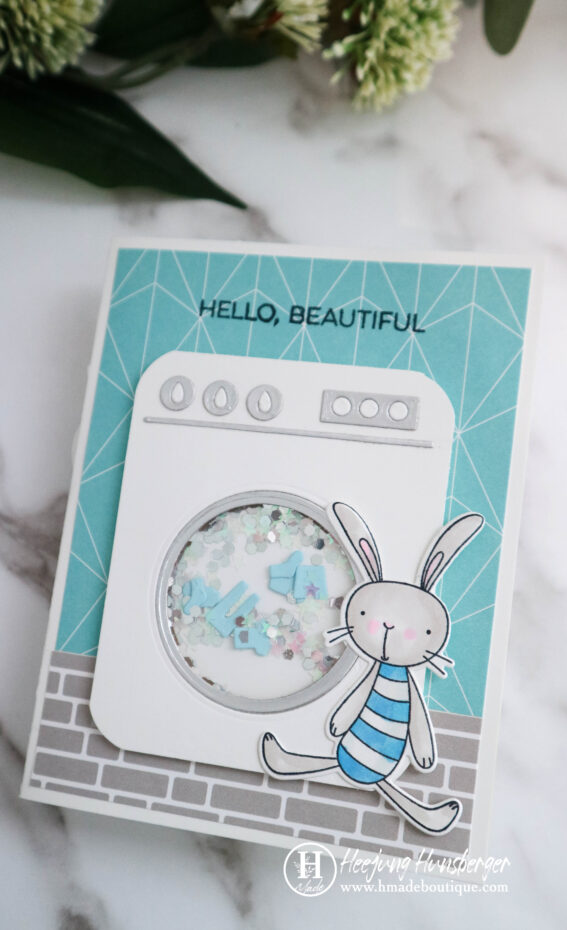 I also used the Clothing Confetti die (Taylored Expression) to fill the washing machine.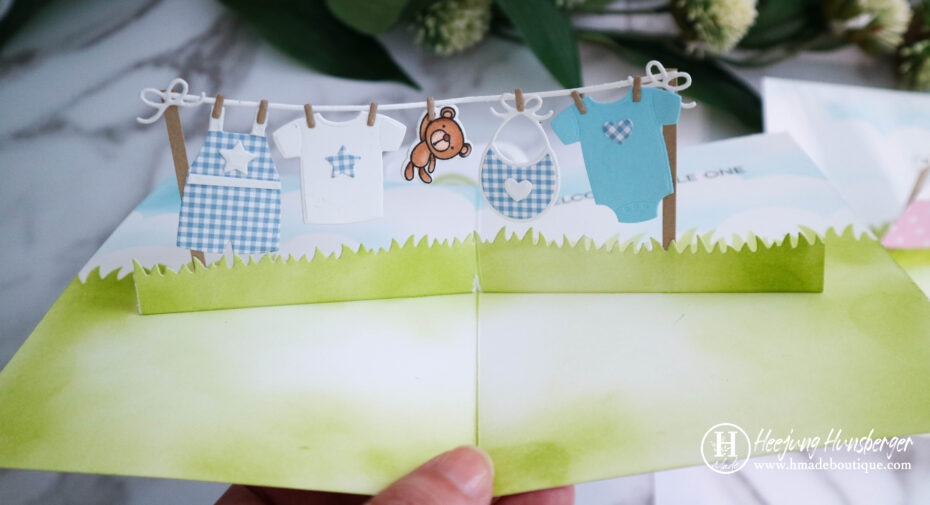 I made laundry hanger with baby clothes inside of the card.
I used the Grassy Hills die and Grassy border stencils inside of the card.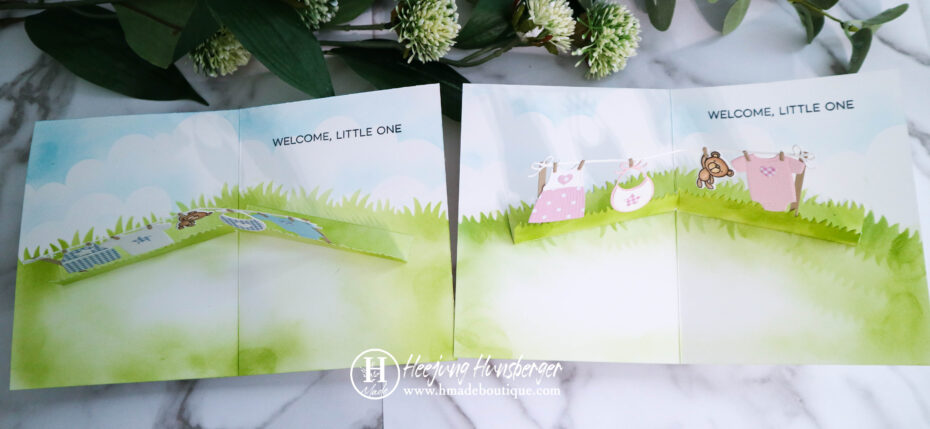 You can write the personal messages on the white spot in the card.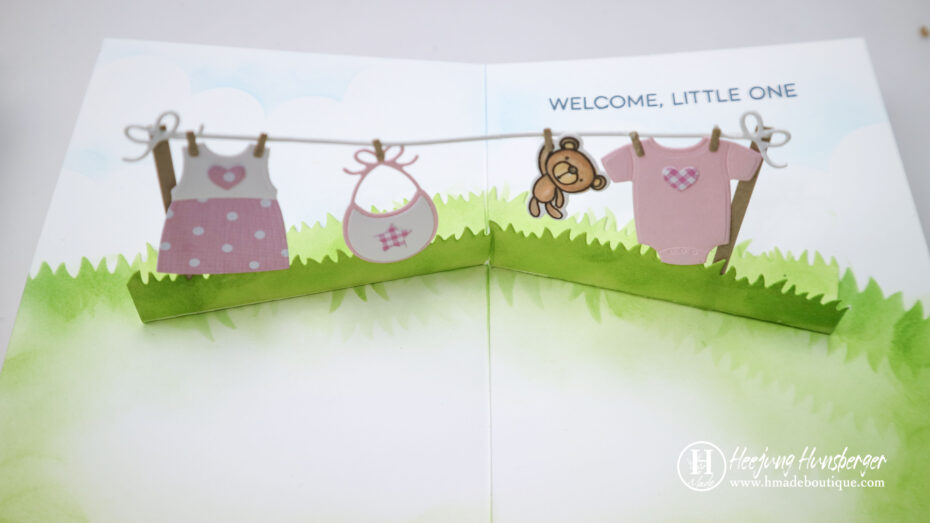 I made this card first, and regret that I didn't add one more clothes on the hanger.
So it looks a little empty.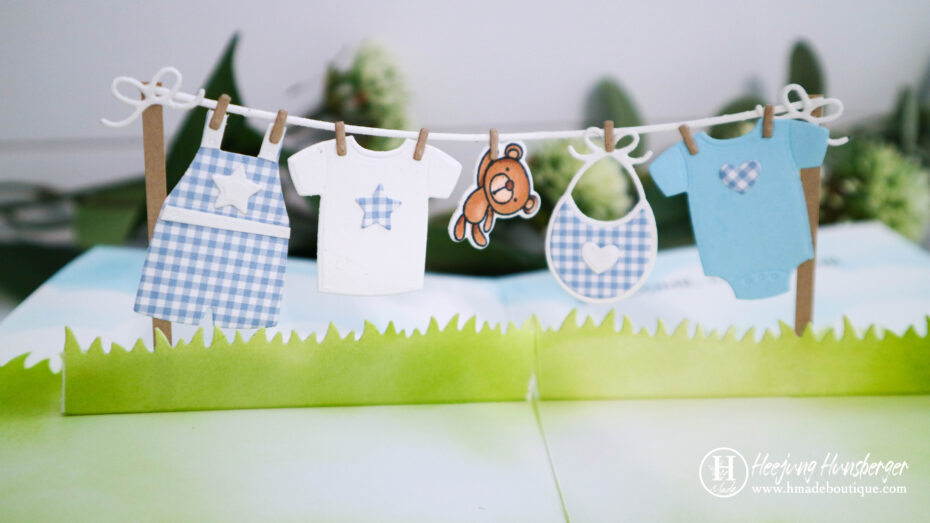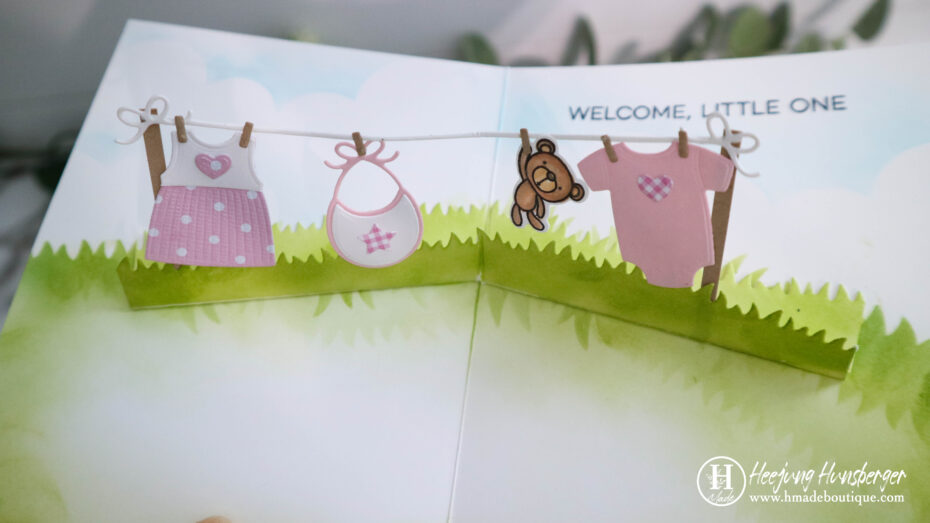 I used the Favorite Some Bunny stamp set for the little teddy bear to hang.
If you want to know how to make this cute Baby Clothes Pop- up card, you can check my Youtube Channel.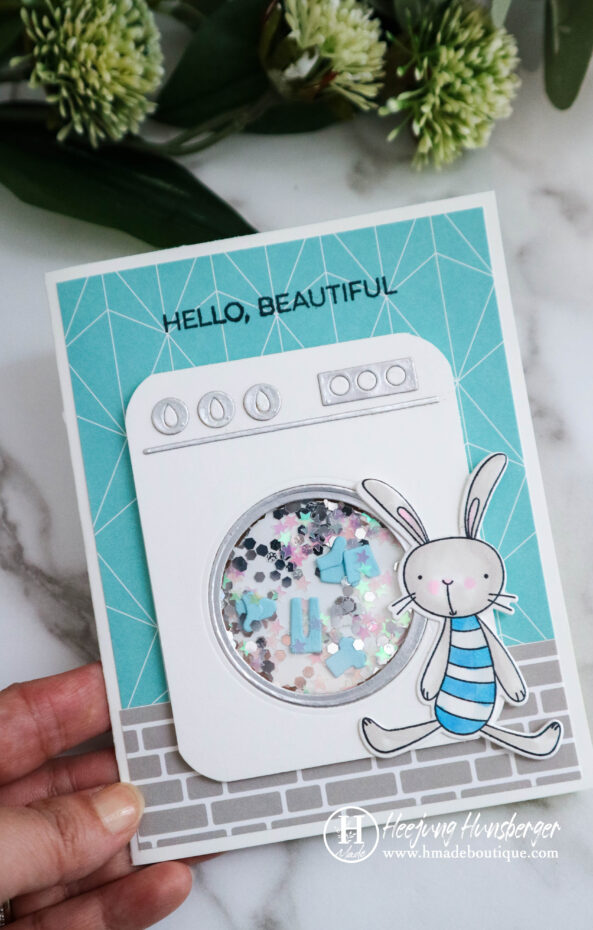 Thank you for stopping by!
Happy Stamping!