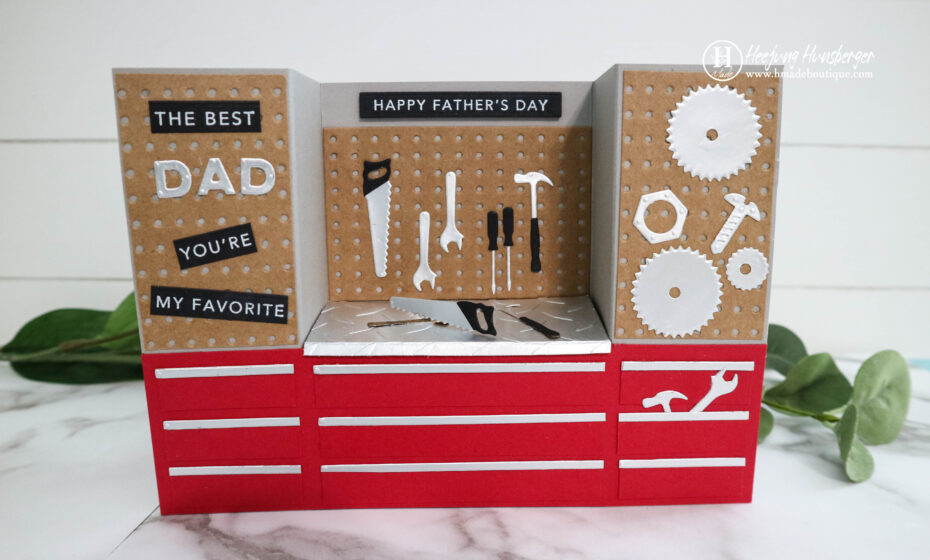 Hello, I want to share this bench card for father's Day with you.

I wanted to make a workbench card for father's day a long time ago. But I didn't have small tools to make the workbench to decorate.
I found the mini tool dies from Tayorled Expression for sale a few weeks ago.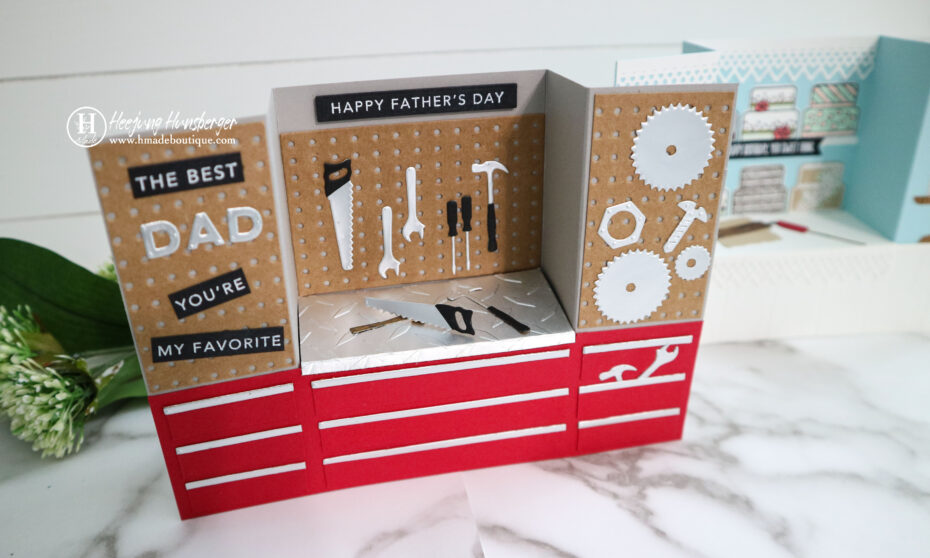 I was thrilled to get this tool die set for last chance!
Then I realized only 4 tools are not enough to decorate the pegboard. I might need to find other kinds of tools in the future.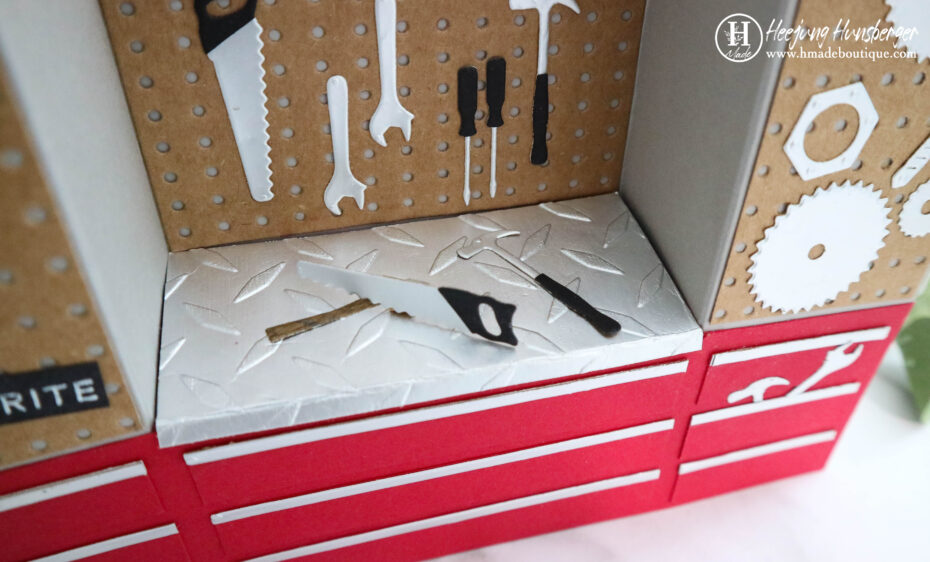 Since the leak of a number of tools,
I had to repeat the same tools over the card.
I used the aluminum foil card stock for the tools and the workbench's surface.
I found the aluminum foil card stock at Micheal's and could buy it at a discounted price.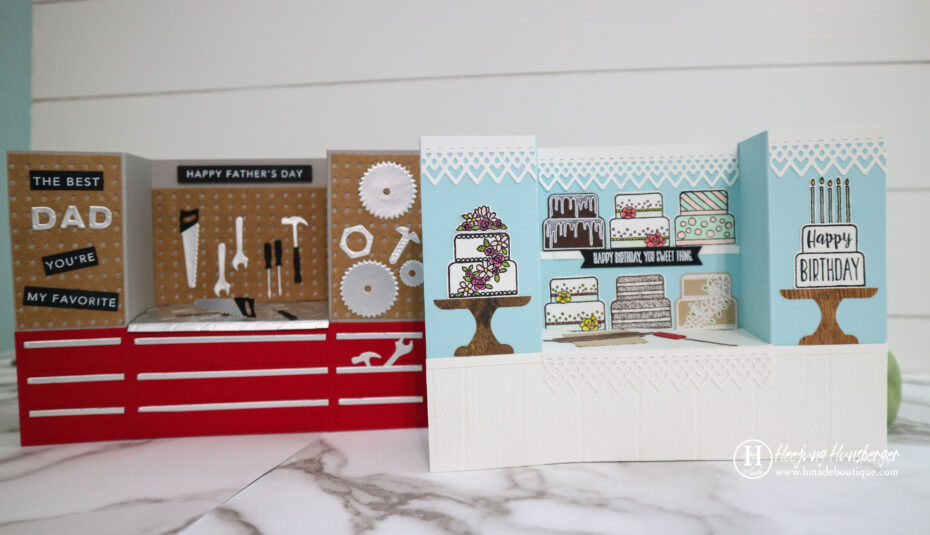 I made the bench folded card  with cake builder set a couple of year ago.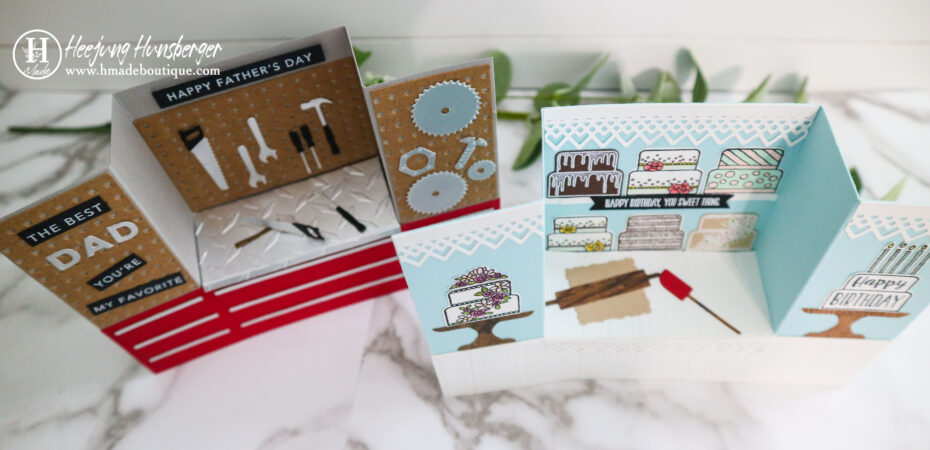 The measurement of the bench card is the same as the workbench. This card can fit  5 x 7 size envelope.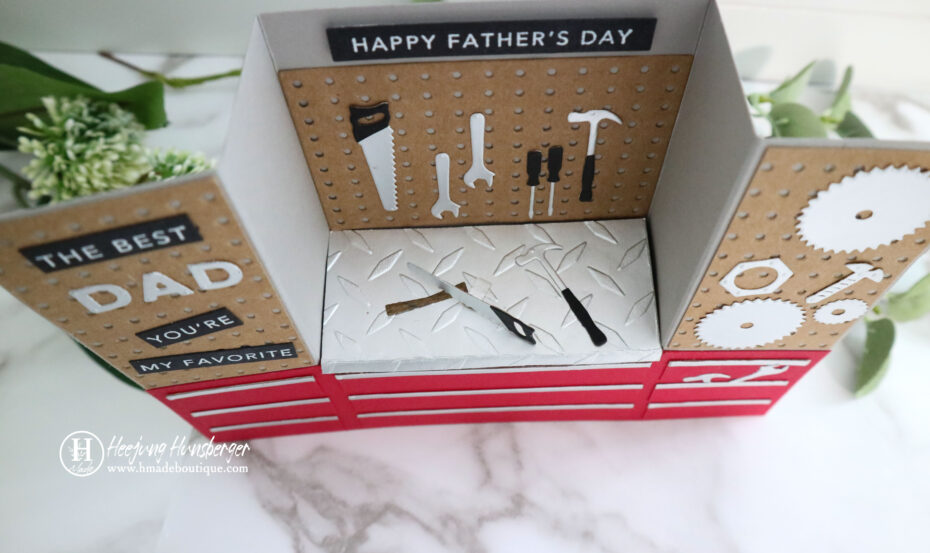 I found the sentiment stamp set with coordinated die from Taylored Expresssions. You can make many of sentiments in once.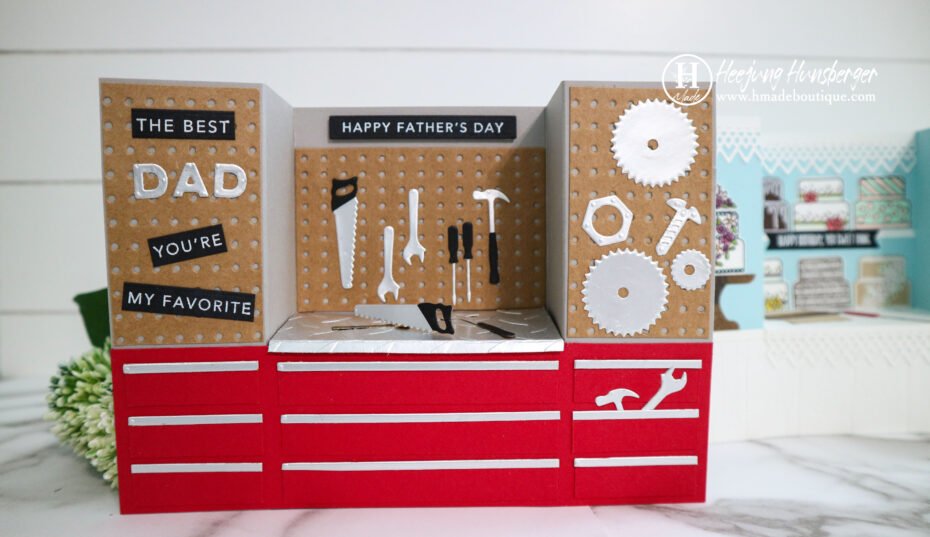 I made the saw blades with the starburst die cut and the circle punch.
I used the pegboard die from the Paper Rose Company because the size was good to make this workbench card.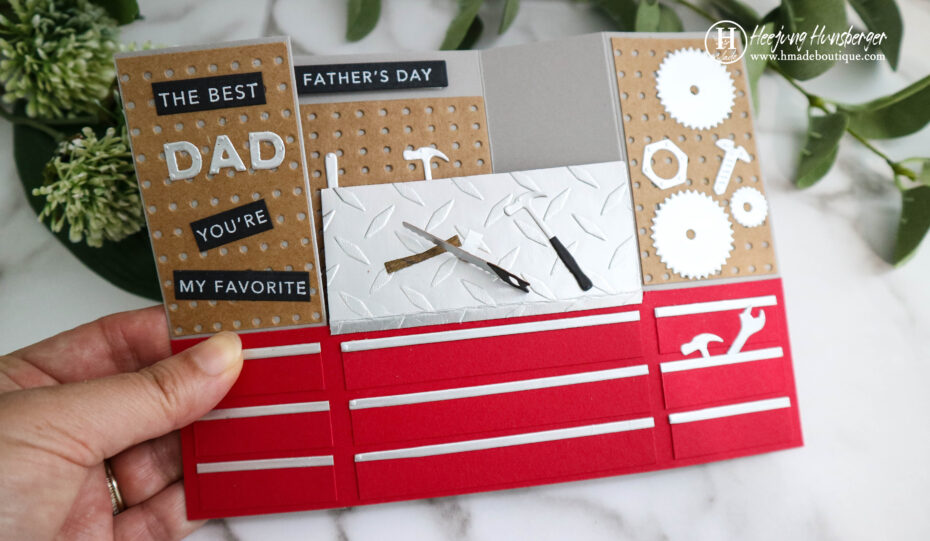 I cut the aluminum card stock into 1/8 inch strips to make the drawers' handles.
You can find the measurement of the card in the tutorial above.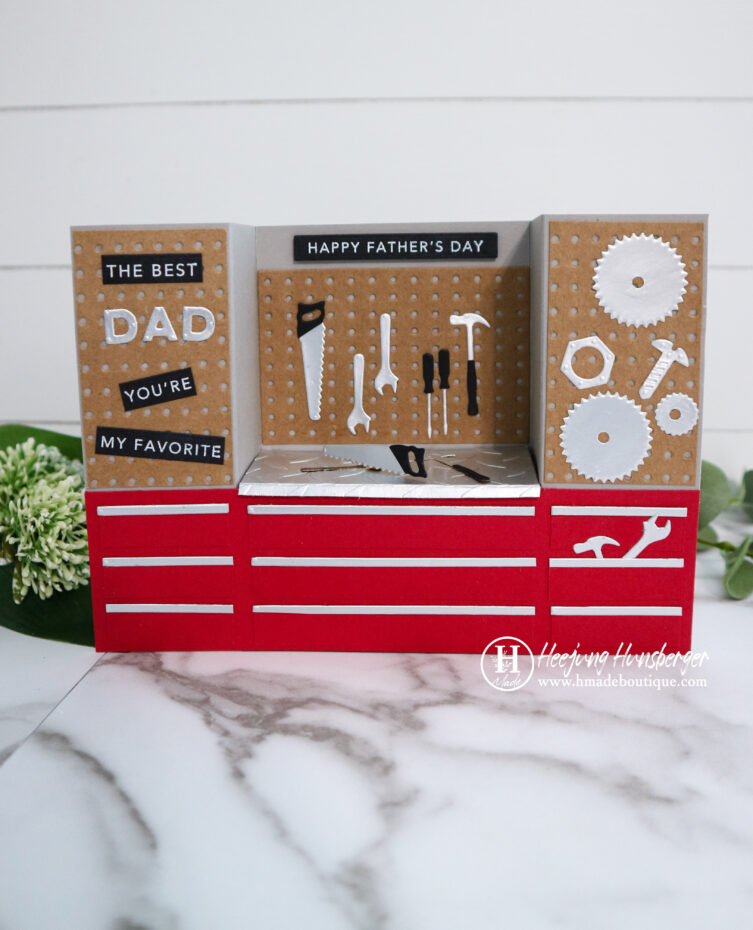 If you want to get ideas for a father's day card, I think this posting will be helpful.
Thank you for stopping by!
Happy Stamping!