iPhone Card for Father's Day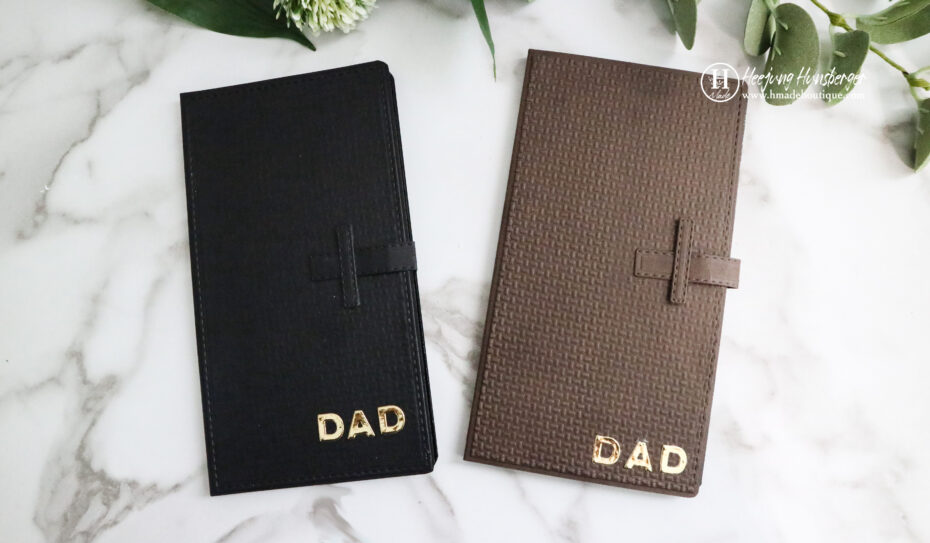 Hello friends,
Today, I want to share these two cute Father's day cards with you.
Are they look like leather note books to you?
The size of card is 6 x 3 1/4 inches, it is same size of  the iphone 11 pro.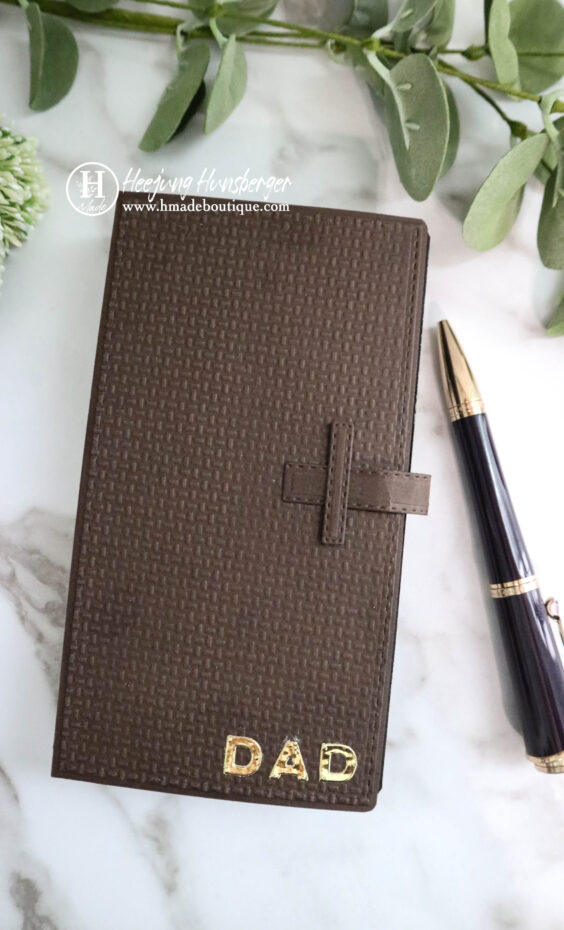 I used the Wrapped in texture Embossing Folder (Stampin Up) for this case's cover.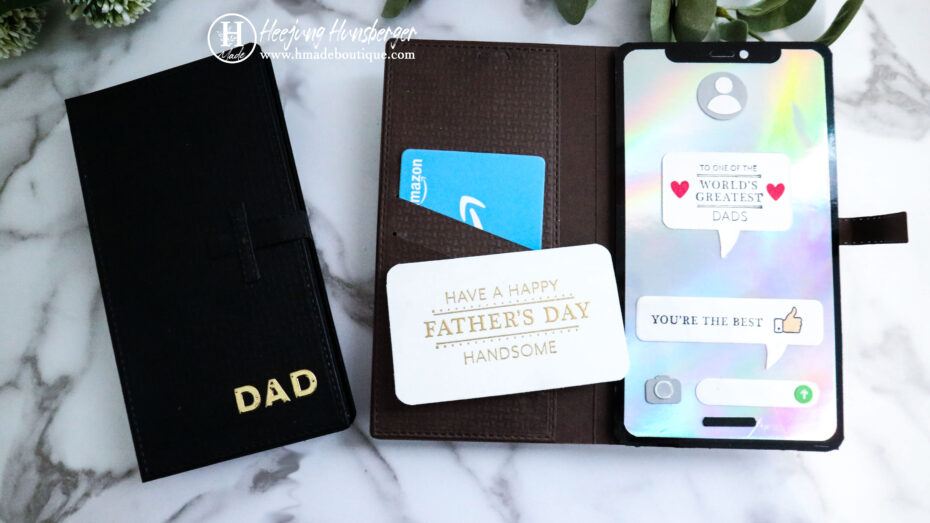 When opening the case, you can see the cellphone with the gift card and greeting card in it.
I didn't use any special dies or stamps for these cards.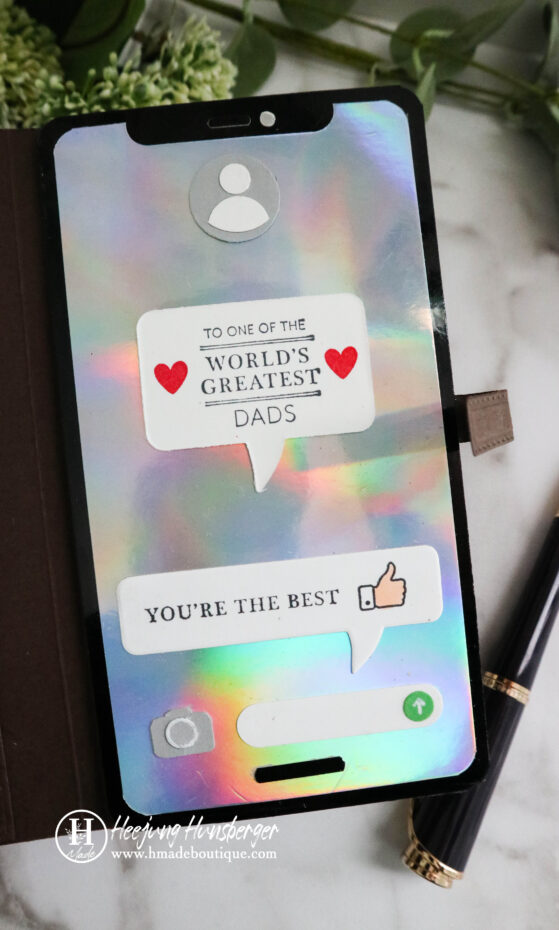 I used the stamps from Bubbles Over stamp set and Handsomely Suited stamp set (Stampin' Up) for the messages.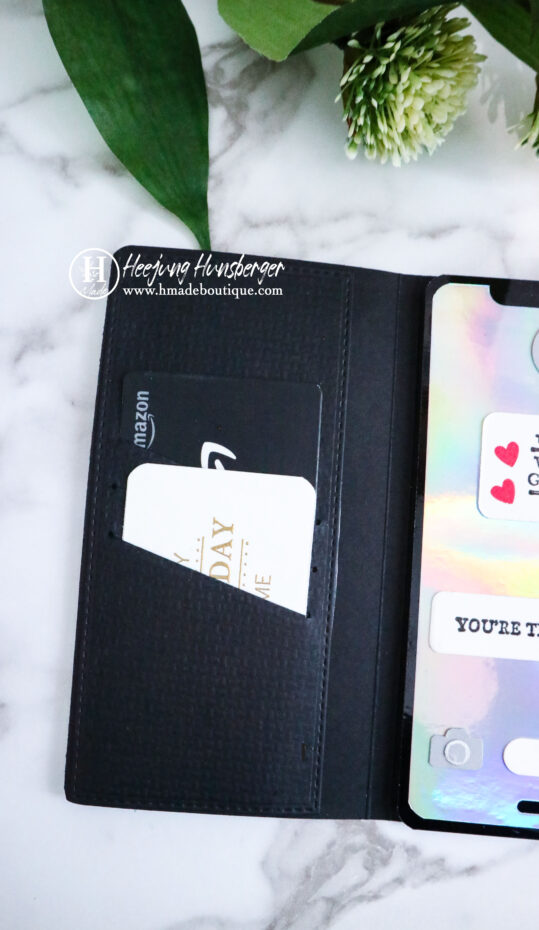 You can insert the mini card and gift card in the pocket.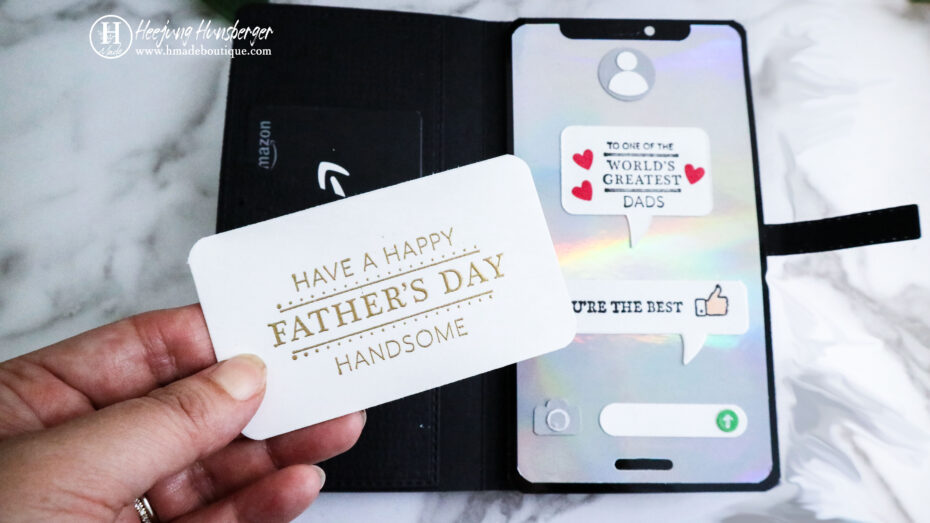 You can write the personal message on the mini card.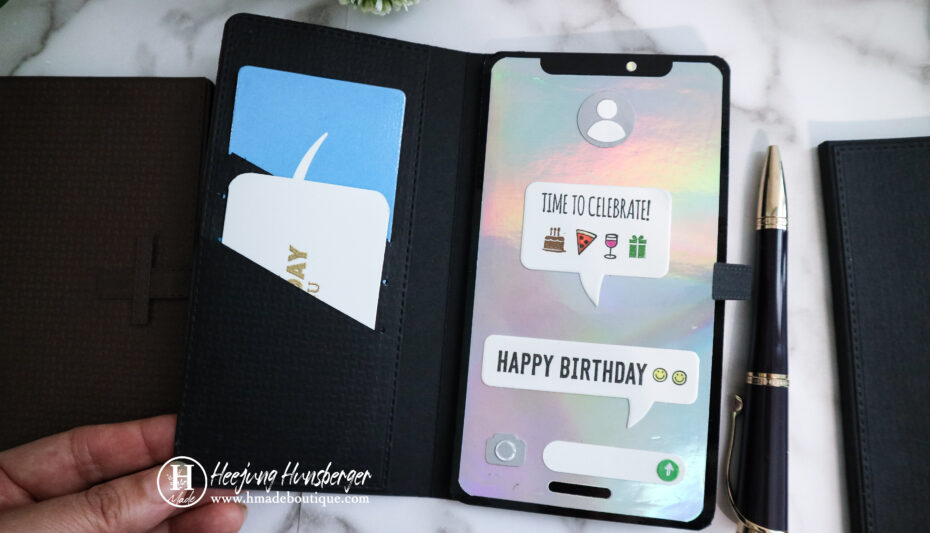 I made a birthday card using a different stamp set.  I found a planner accessories stamp set from Joann last week.
It has perfect emoticons to create phone decoration.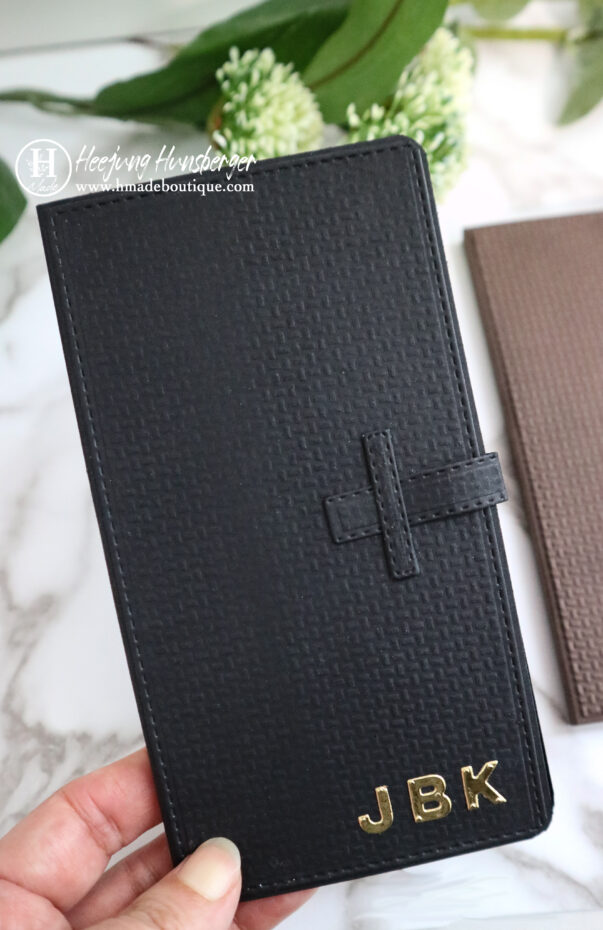 I put the initial of the card receiver instead of DAD.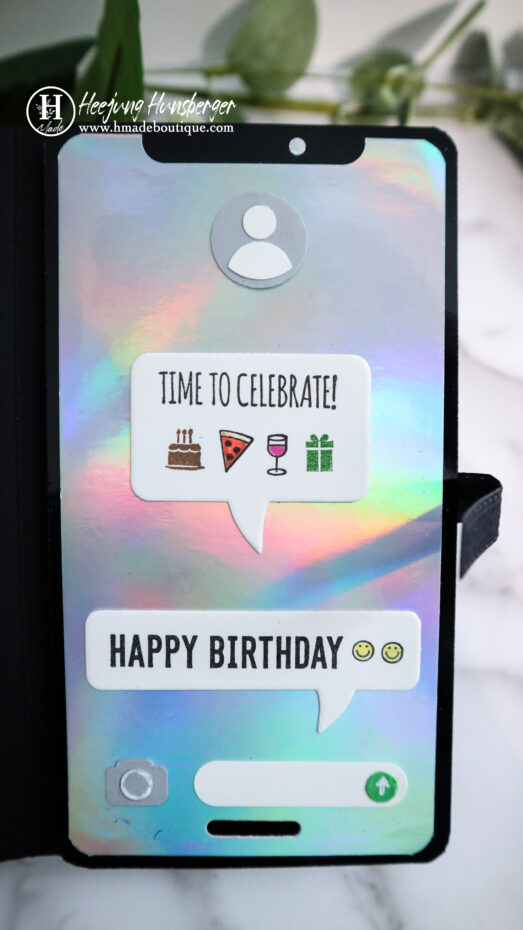 You can see how similar looking to a real text message on the phone.
I used the holographic paper on the phone screen.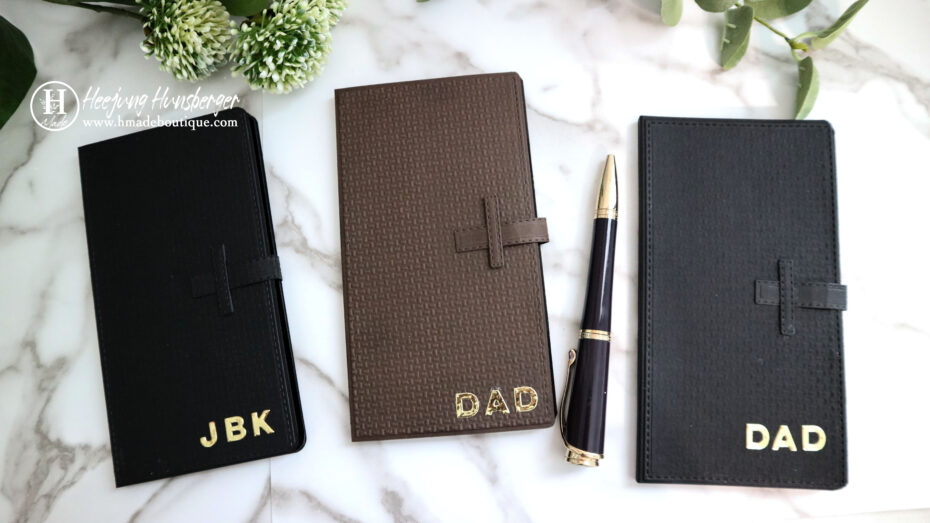 You can create one with your favorite color too.  I just used black and brown color but it is up to your color choice.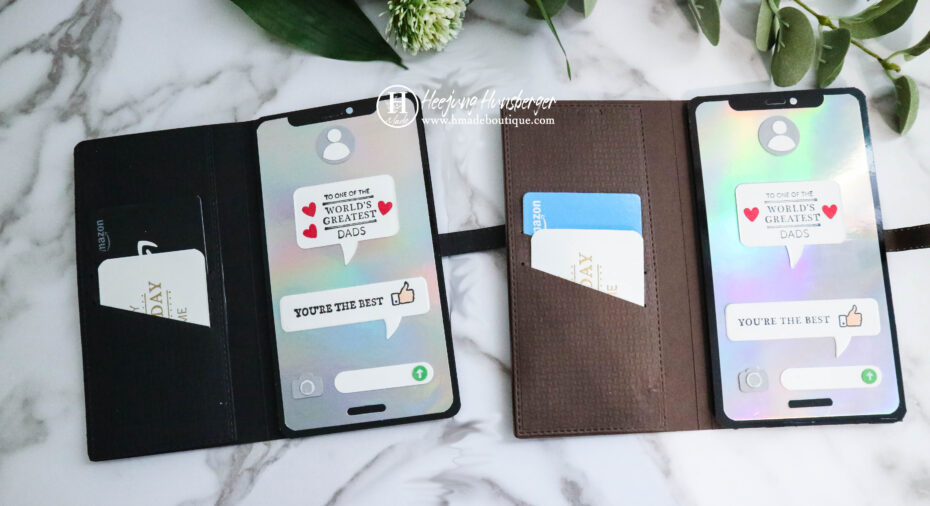 If you want to know how to make this cool father's day card.
Please check the above Youtube Link.