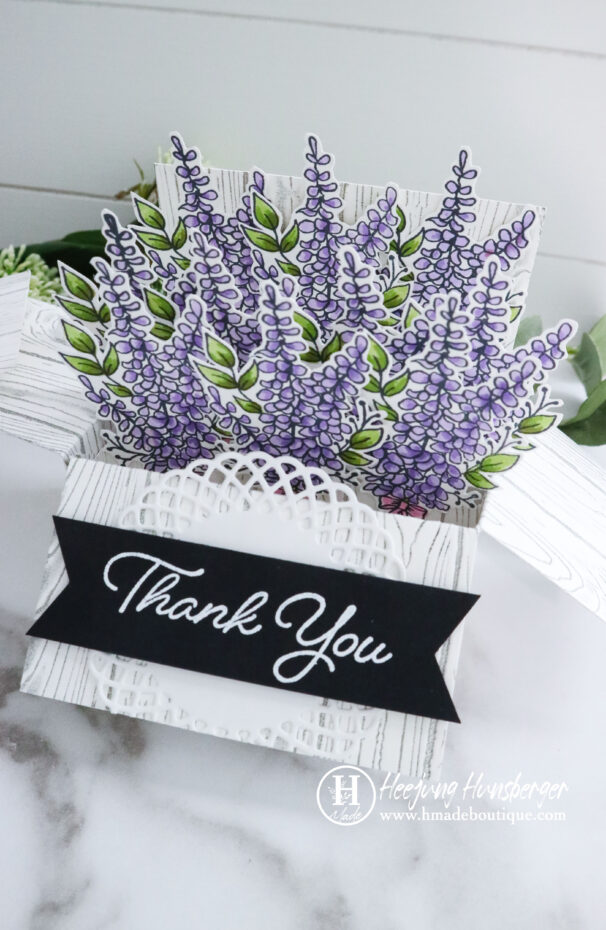 I just want to share this beautiful lavender box pop-up card with you.

I used the lots of lavender stamps set for this card. The stamp set was one of the free stamp set from Stampin up a couple of years ago.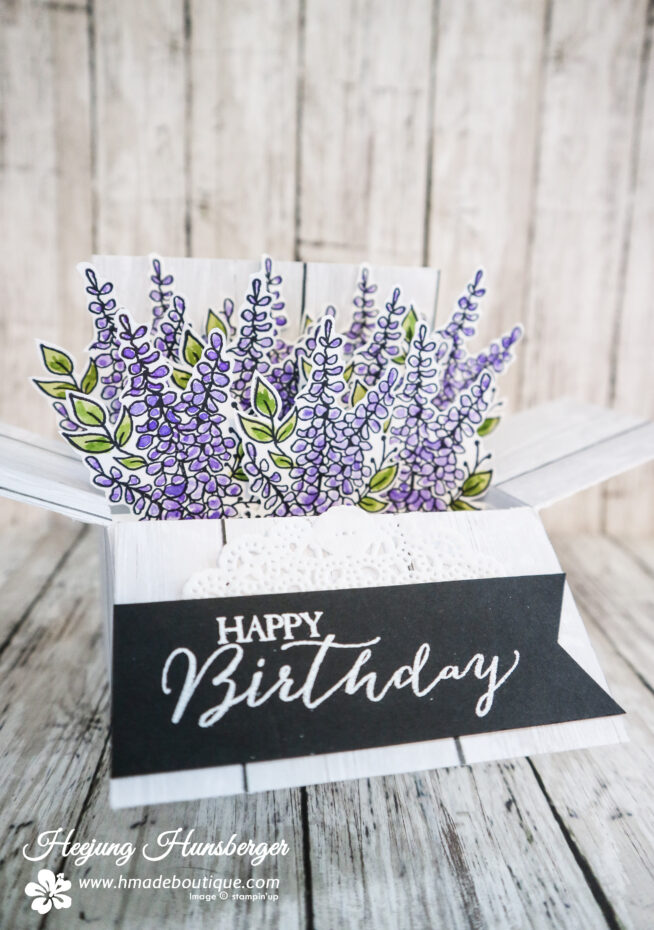 Actually, I made lavender box pop-up birthday card a couple of years ago.
I didn't post this card on this english blog at that time. I posed it on facebook and Korean blog .
One day, Facebook automatically remind me today two years ago post, and I shared this post to my friends.
One of my friends asked me to make a thank you card with the same design.
I didn't have same designer paper of the box, so I had to create something instead of the designer paper.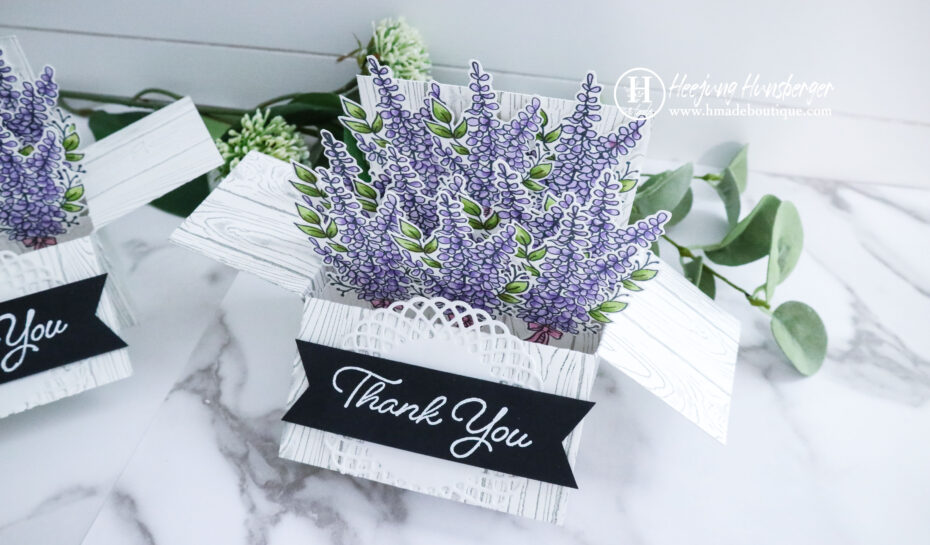 I used the pinewood planks embossing folder to make the wood patterned box.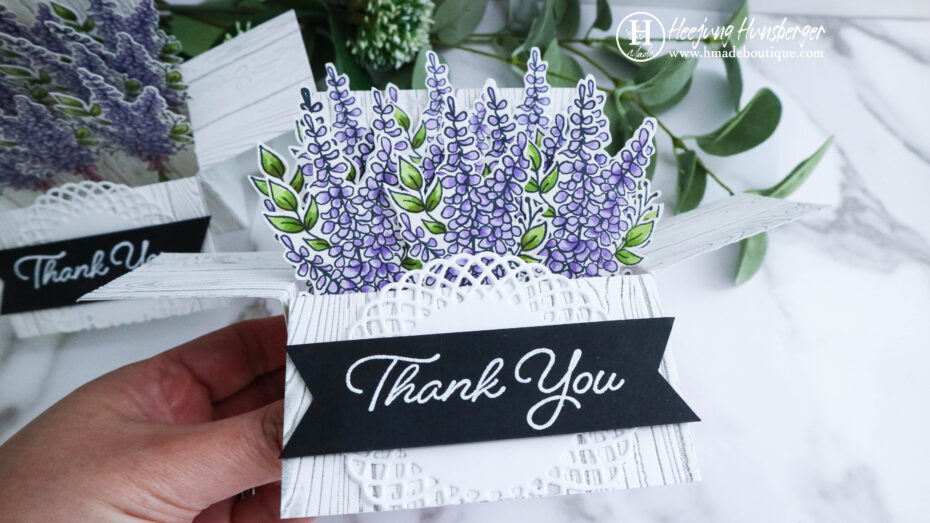 I used the thank you stamp from blended seasons stamp set for sentiment.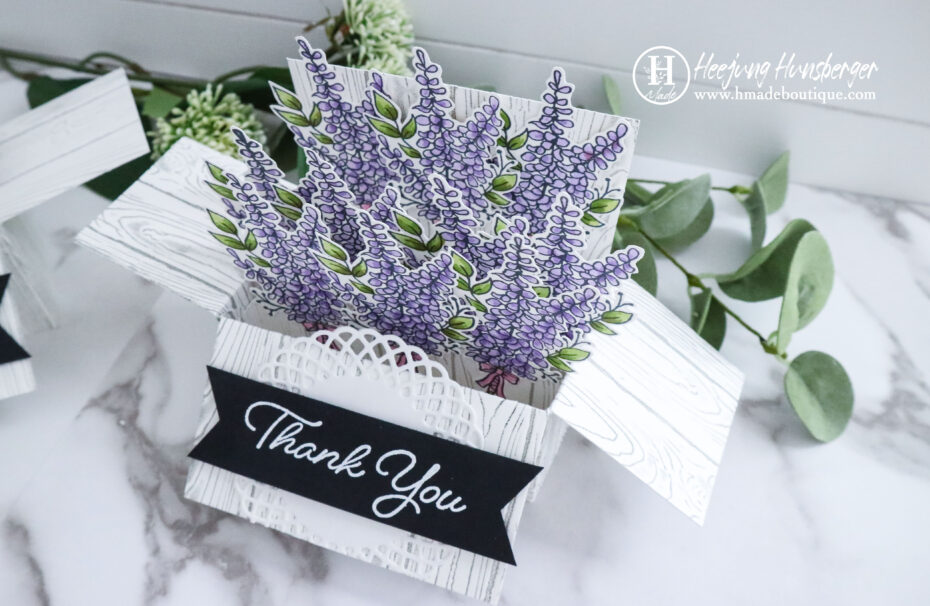 I purchased the Doily Details die for long time ago, but I haven't use this die when I was SU's Demo.
I didn't know the Papertrey Ink Still sell the doily die and very happy to see that you can buy the doily die now.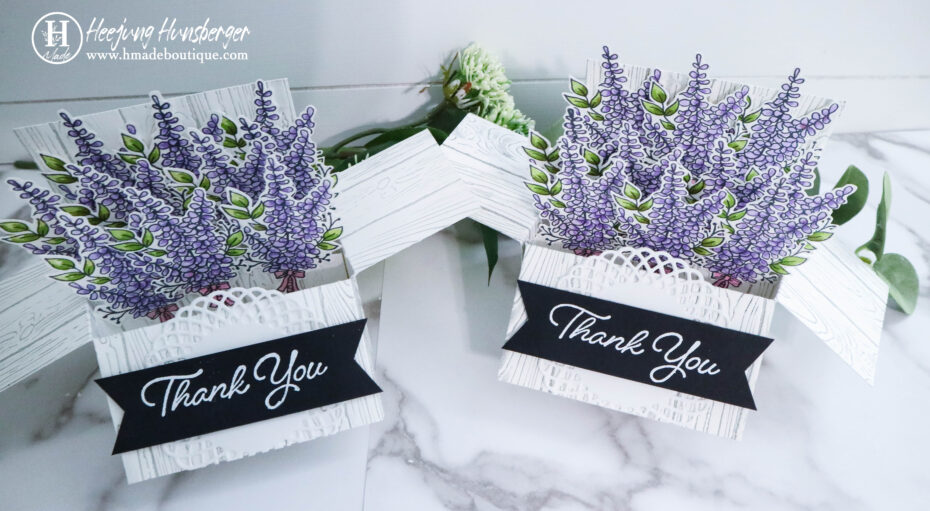 I'm so happy that many of friends love these card so much. 
If you want to know how to make this box pop up card,
You can check the card tutorial.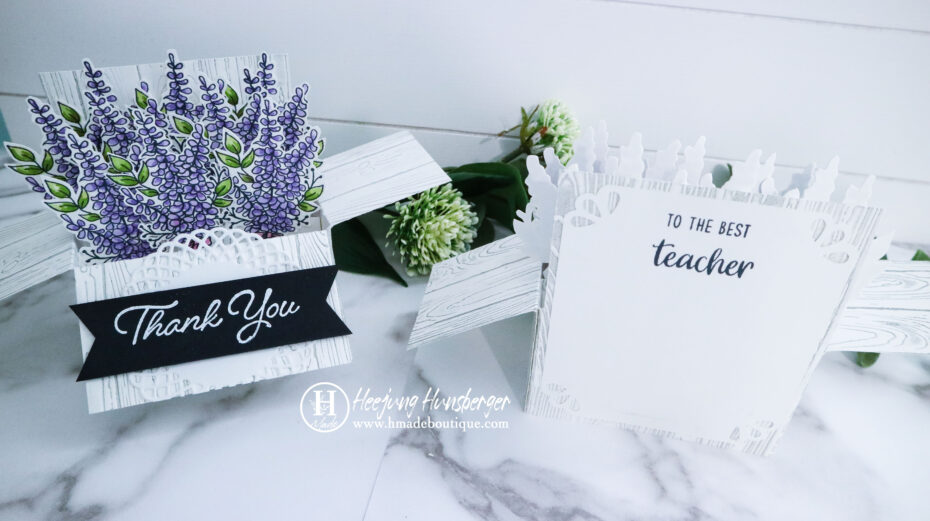 Most of the main reason I quit the SU demo, I can enjoy making with any old stamp set or other brand's product what I like most.
If you are demo, you need to focus with new products. 
I didn't want to let go of many retired stamps for new ones. and I didn't want to have too many stamp sets in my tiny craft room either.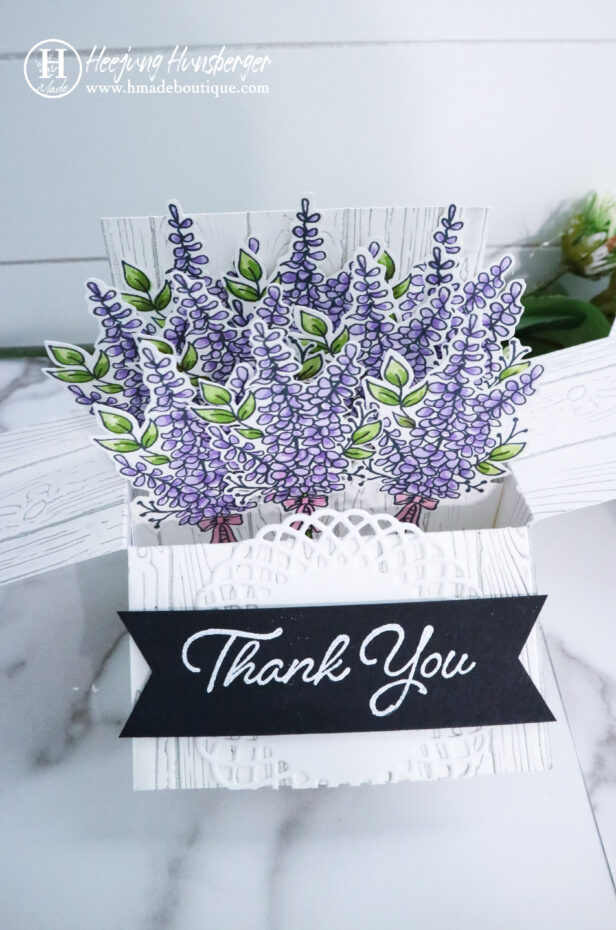 I simply enjoyed all my favorite stamps and embossing folder to make this card.
Hope you can make this card with your favorite stamp set.
Thank you for stopping by!
And Happy Stamping!