Teacher Appreciation Card | Gift Card Holder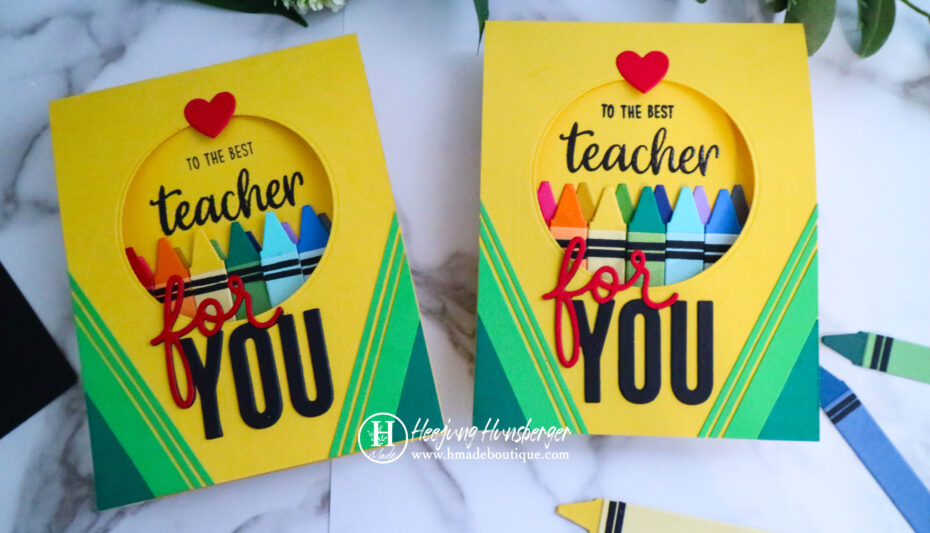 Hello friends,
Today, I want to share these cards for the teacher's appreciation week.
I never tried rainbow colors for any cards before, it involved a lot of die-cutting with many colors. But I really like the result.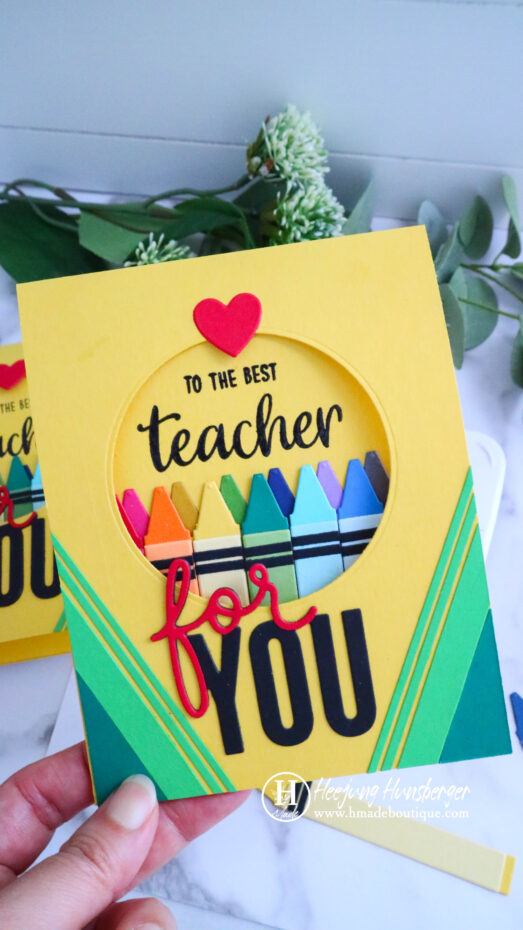 Another good inspiration by Jennifer McGuire's card.
I made a canyon box instead of  a rainbow.
I purchased the Color Me Happy stamp and die Bundle and the Mini Gift Box die cut from Concord & 9th a while ago. But I wasn't sure how to make the cool design card using the bundle.
I inspired the Open and Slide Surprise card by Jennifer McGuire.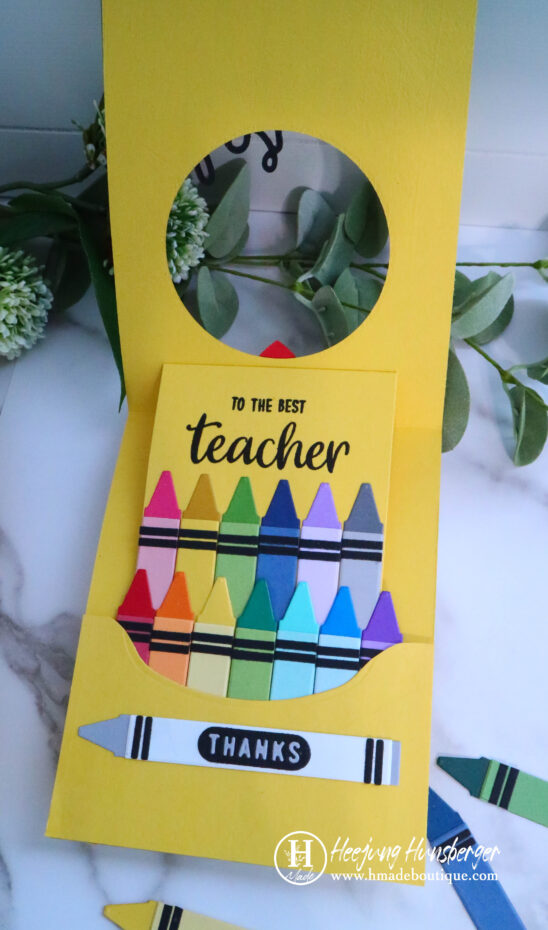 When open the card, other crayons come up like this.
I put the Gift Card between the Crayons.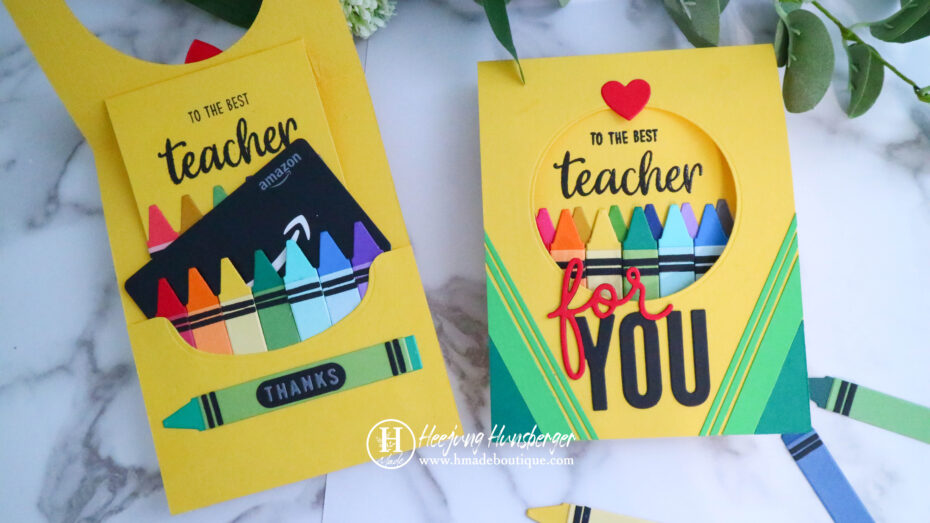 When you close the card, you can't see the gift card thru the window.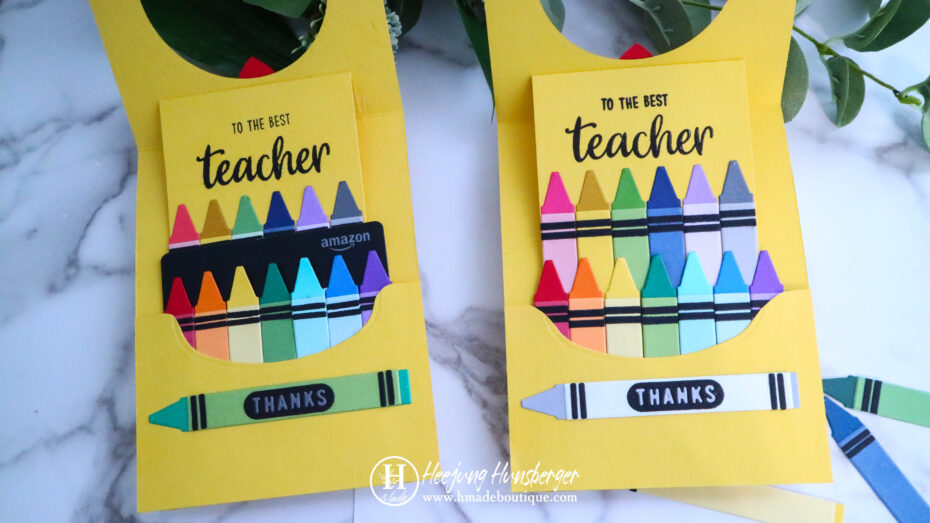 But when you open the card, the gift card will pop up with the crayons.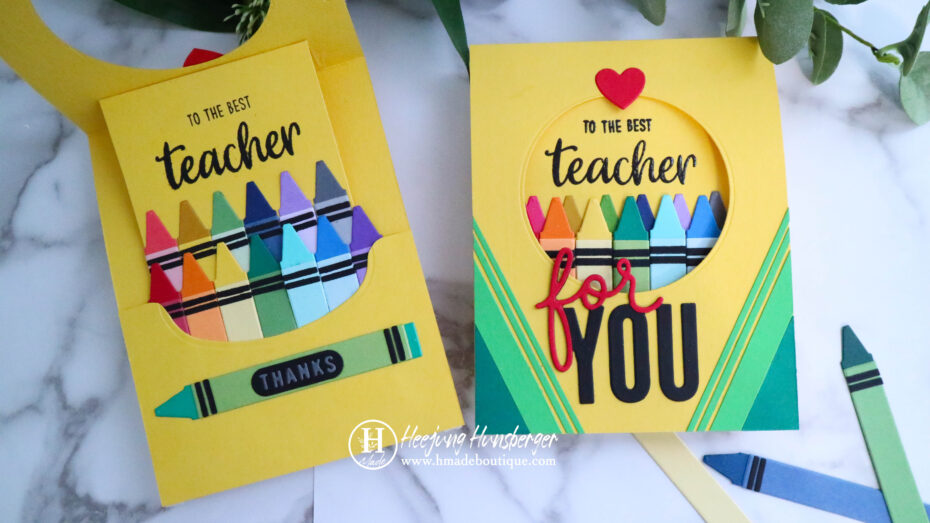 You can inset the personal message card instead of the gift card.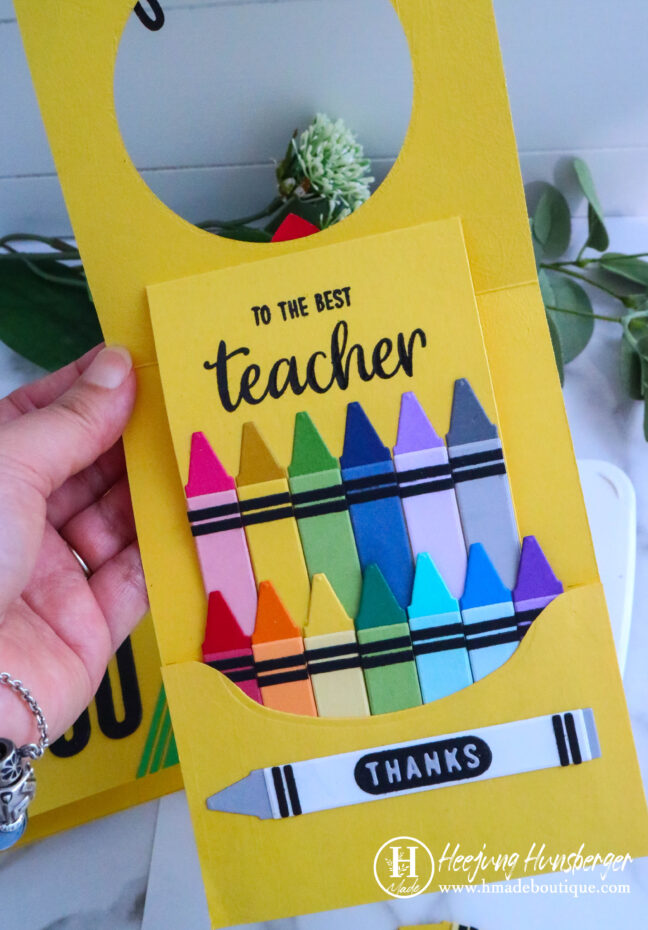 I used the Teacher Appreciation Stamp set from Sunny Studio on the inside of slider.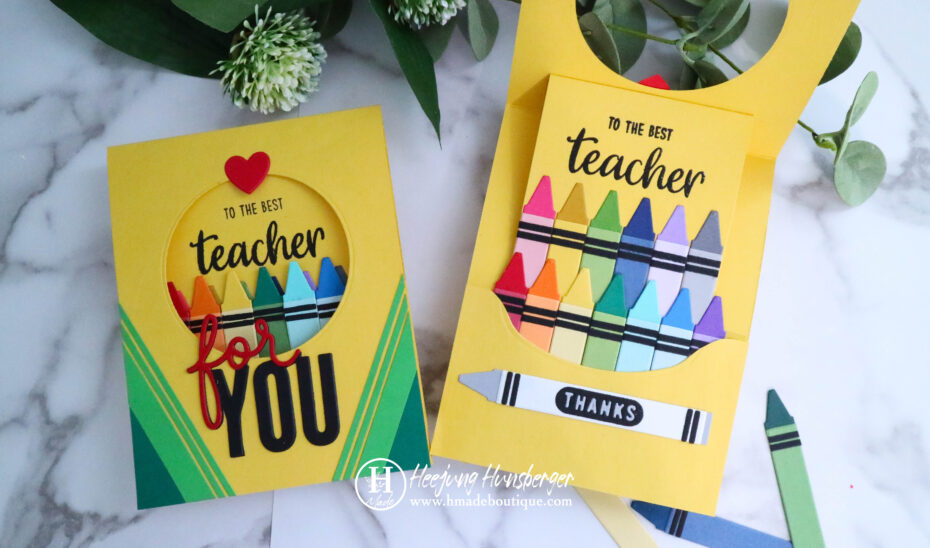 This card design could be good for Kid's Birthday card .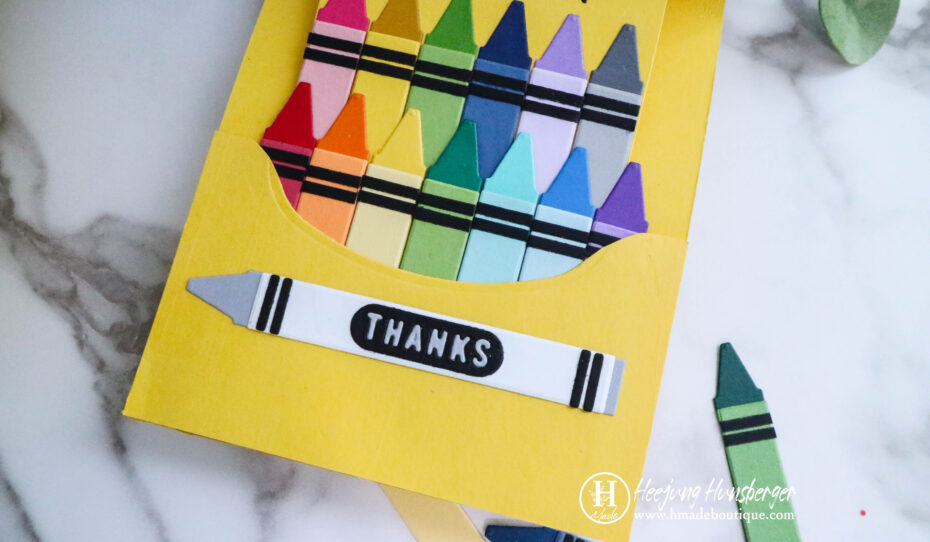 If you want to white personal message on the card, you can write the message below the thanks  crayon.
If you want to know how to make this card, you can check to go to my Youtube Channel.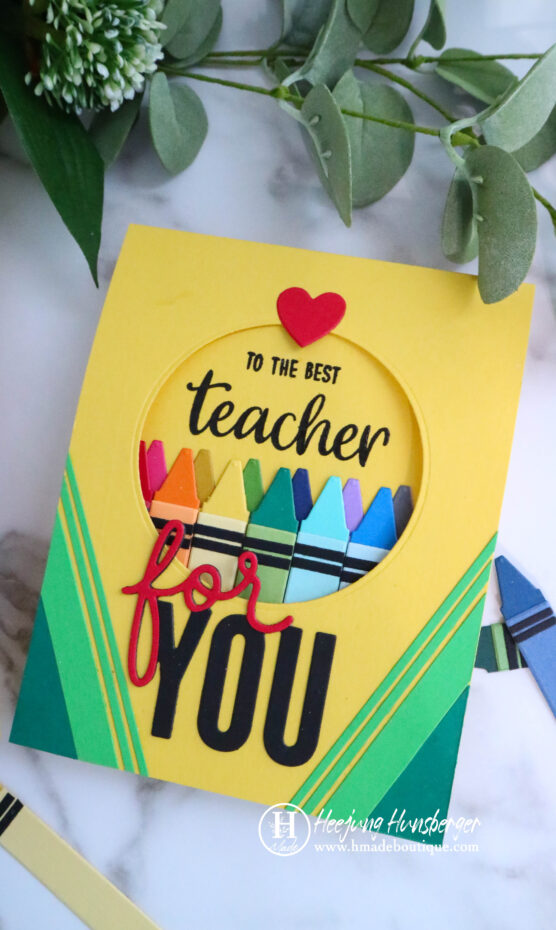 Thank you for stopping by!
Happy Stamping!