St. Patrick's Day Card / Suit and Tie Die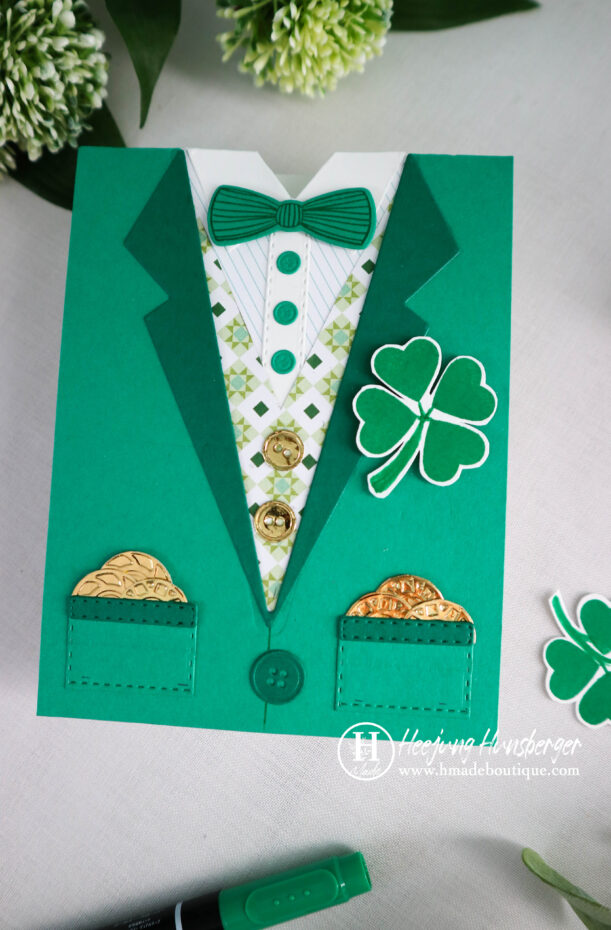 Hello and Welcome!
I hope everyone is doing well! Today, I want to share a St. Patrick's Day Card using the Suite and die from Stampin' up.
I'm not Irish, so I didn't interest to make the St. Patrick's Day card until my husband suggested it.
However, I didn't have any stamp sets for the St. Patrick's Day.  
I have inspiration from the Suite and tie-die for the LePrechaun's suit.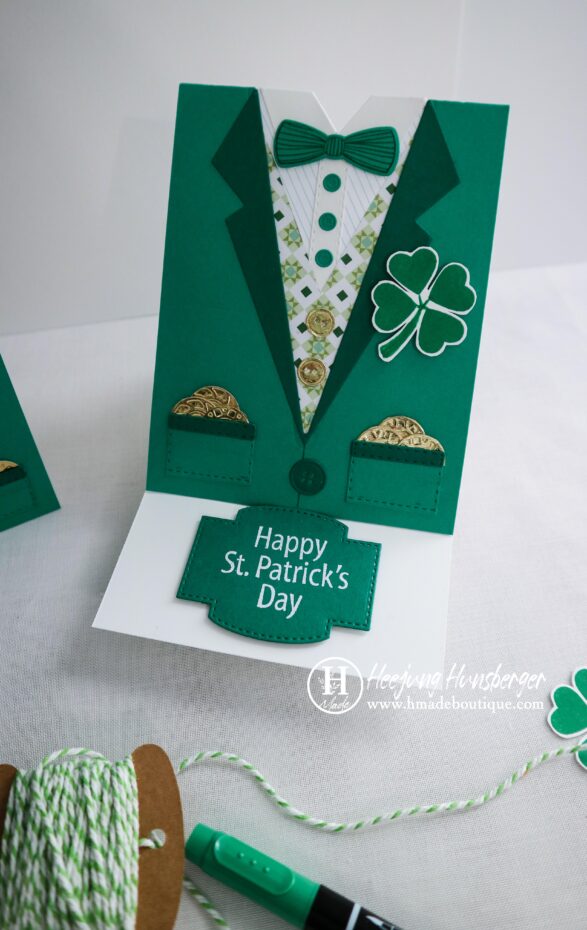 This card is an easel card type.
So you can display it easily.
Luckily I could find a sentiment of St. Patrick's Day stamp. I got the stamp set more than 10years ago.
For the gold coin- I punched the gold foil card stock using a 3/4″ circle punch, then finished with the Buttons embossing folder (Retired) for the textures.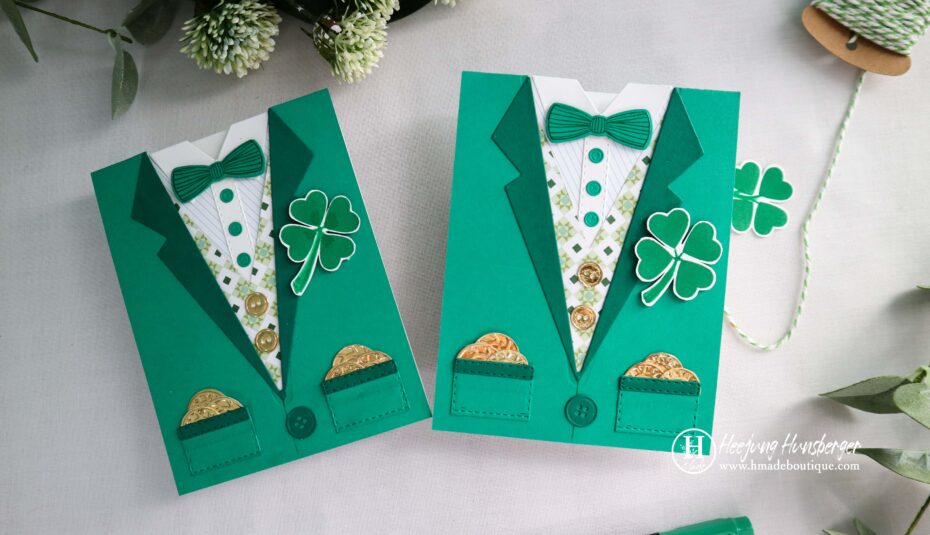 There are three different sizes of buttons. I used two size button dies from the "All dress up" die set (Stampin Up).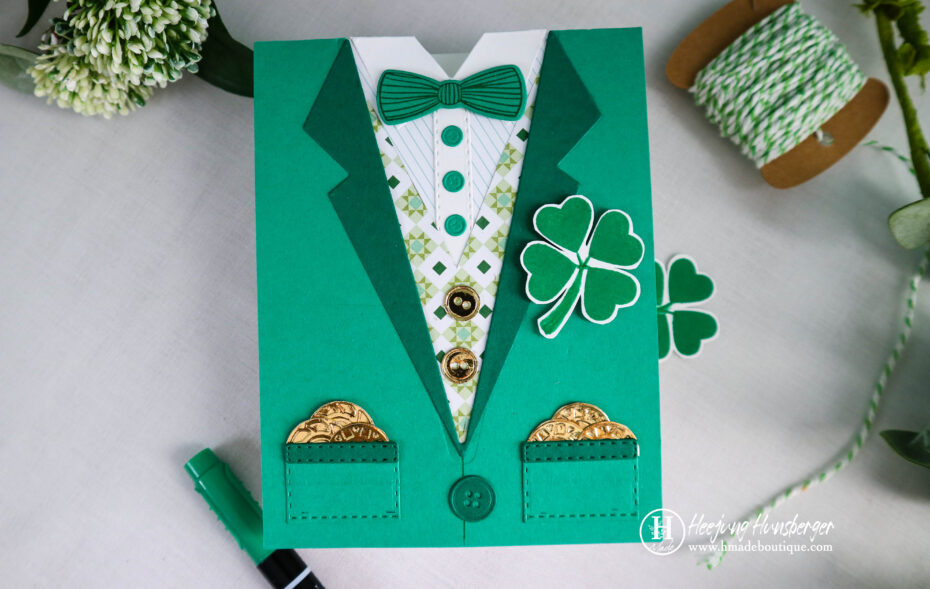 Since I don't have any clover stamps, I used a heart-shaped stamp to create the clover.
If you want to know how to make this card, you can watch the above video.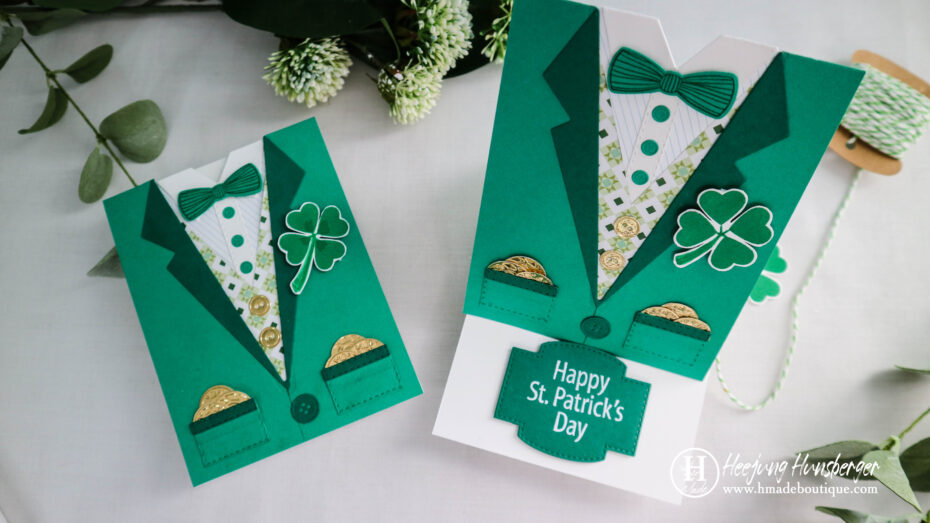 Thank you for stopping by!
And Happy Stamping!