Double Pop-up Butterfly Cards
Hello,
I want to share these beautiful cards with flowers and butterflies.
I used the Butterfly Basic Stamp set and Butterflies Dies.
These bundle has been retired few years ago.
Since I'm not with SU anymore, rather than buying a new stamp every time, I decided to use a stamp I hadn't used.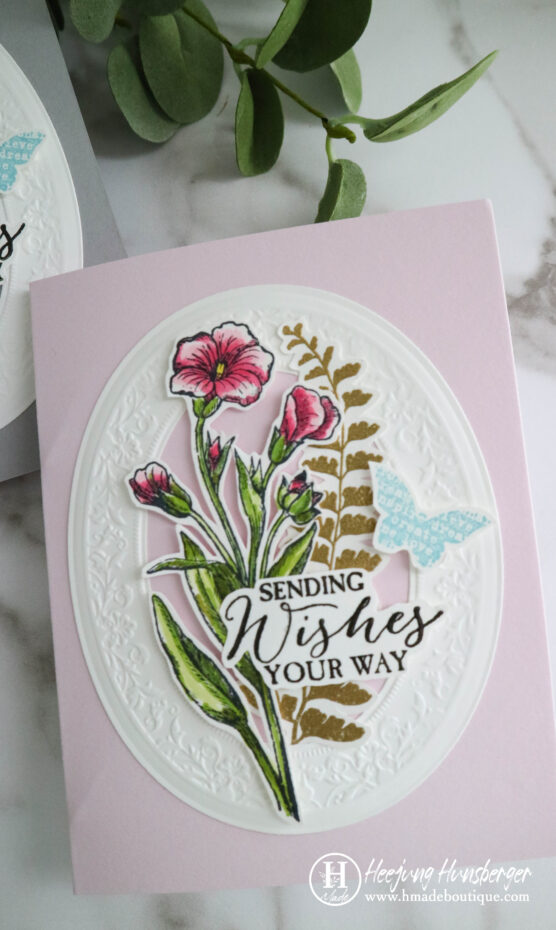 I purchased this stamp set because of the sentiments's design.
But I'm not fan of the leaf and butterflies design first.
However, since I made this card, I just felt love with this stamp set. I'm so pleased about don't get rid of this stamp set.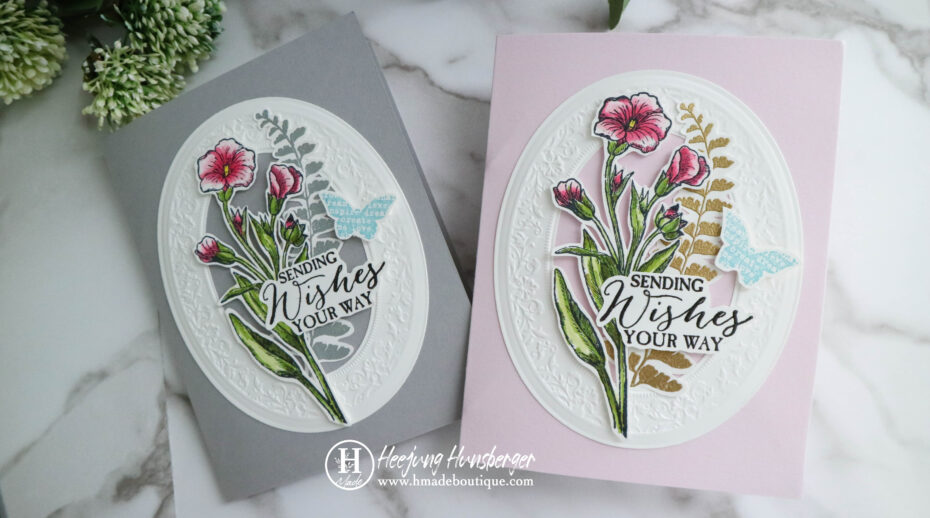 I made three different colors cards with same design.
I love pink, gray colors combinations so I had to try both.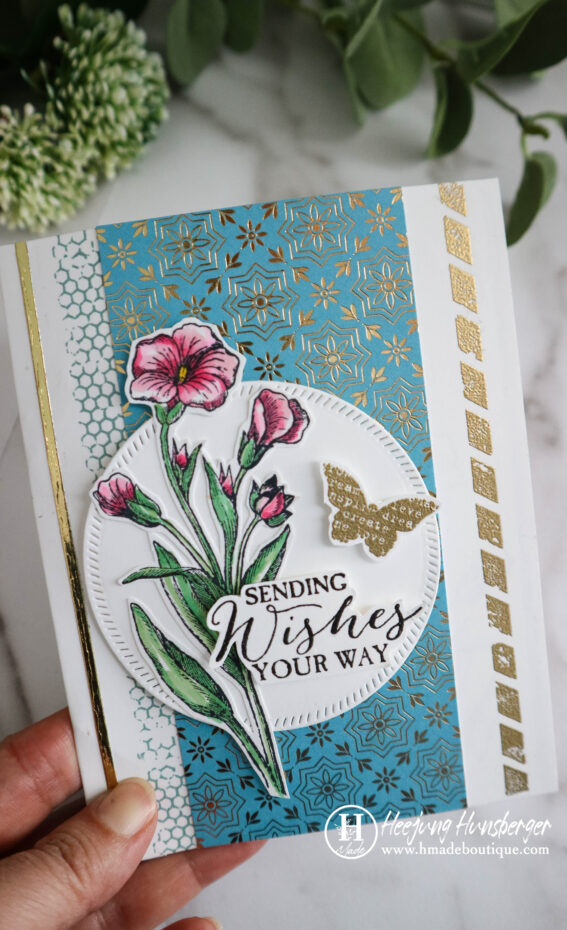 I used the designer paper (Park Lane Company) for this card too.
You can try to make a card with the stamp set in many ways.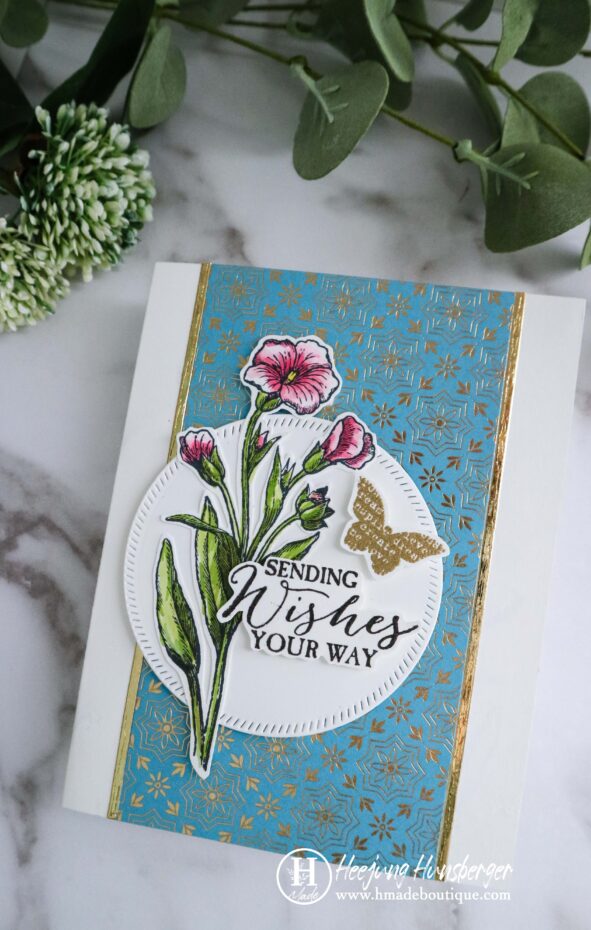 This is a little bit different version with same designer paper.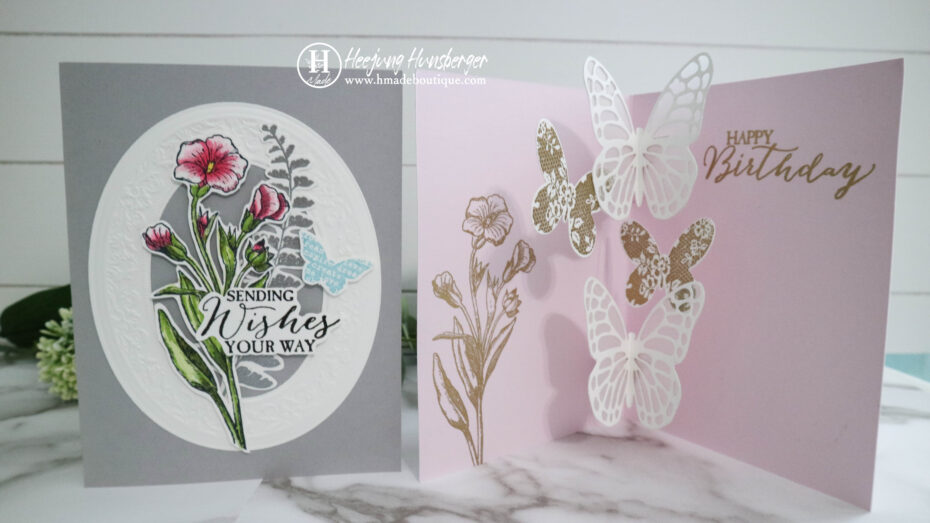 I tried to coordinate colors inside and out.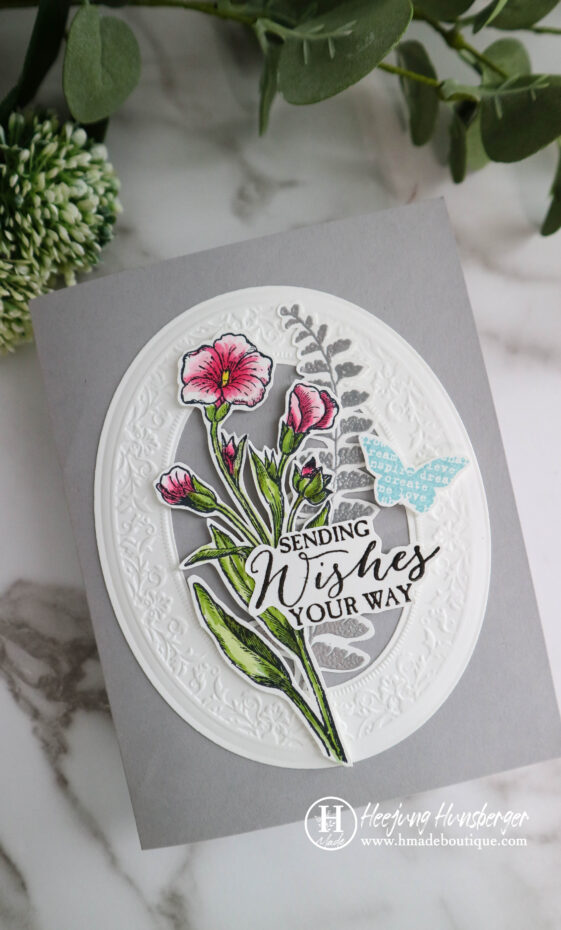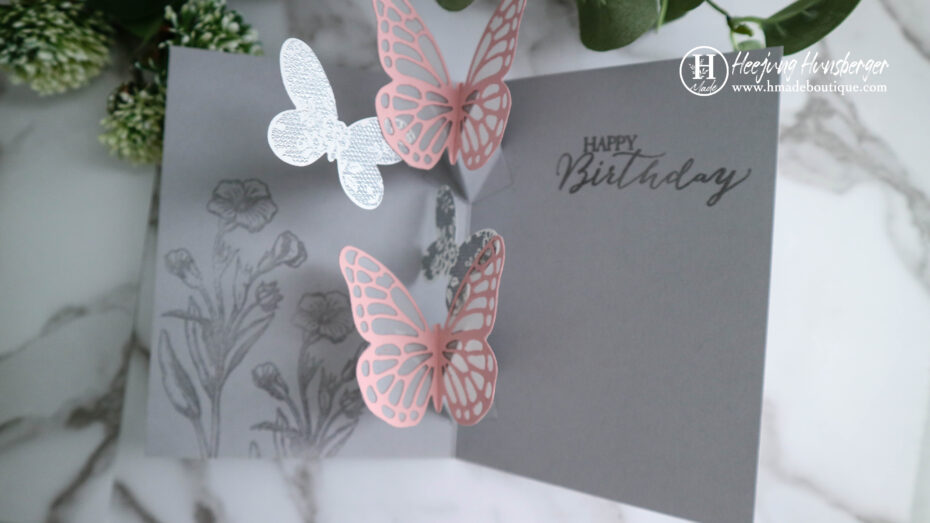 I want to use the butterflies dies to make special card. so I made this double pop-up butterfly card.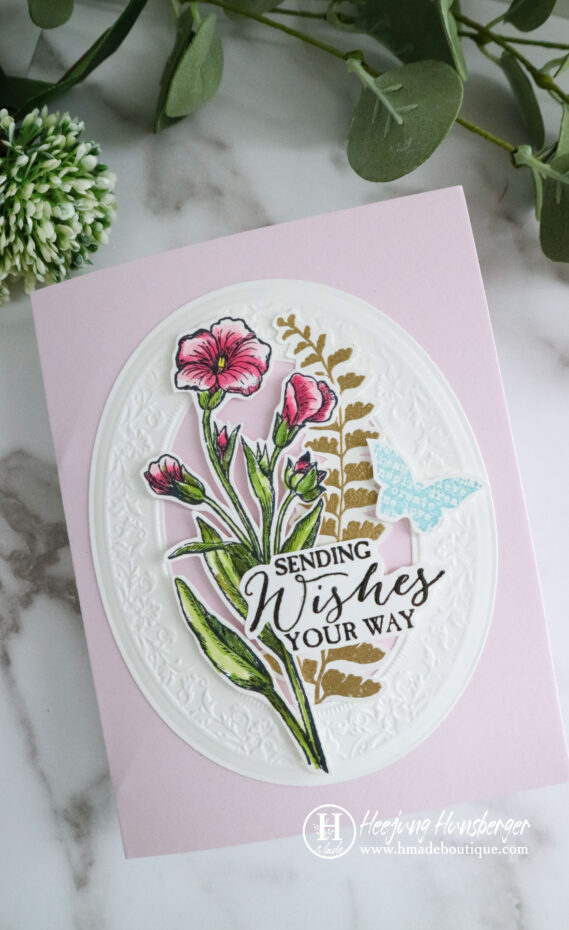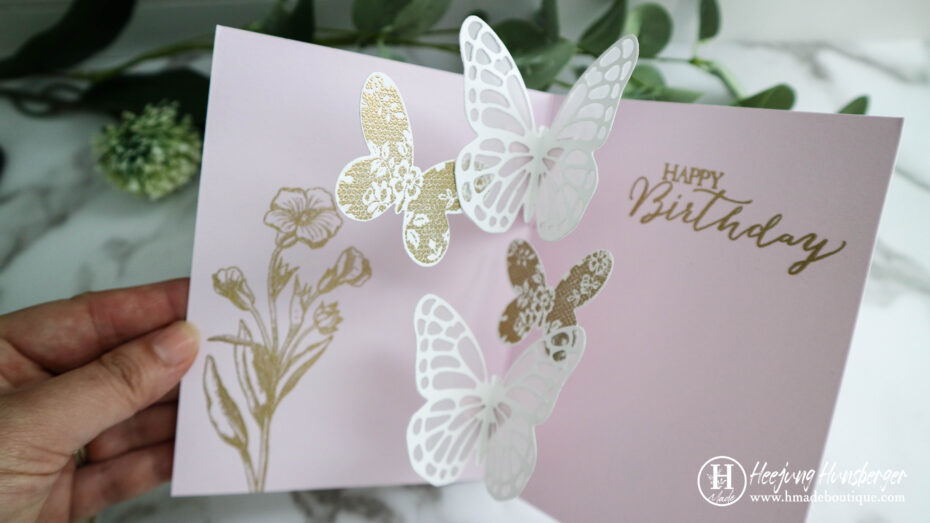 I tried this Princess Pink Prestige Card stock (new color stock from My Favorite Thing's )
I really love this color. This color is great color combination with gold.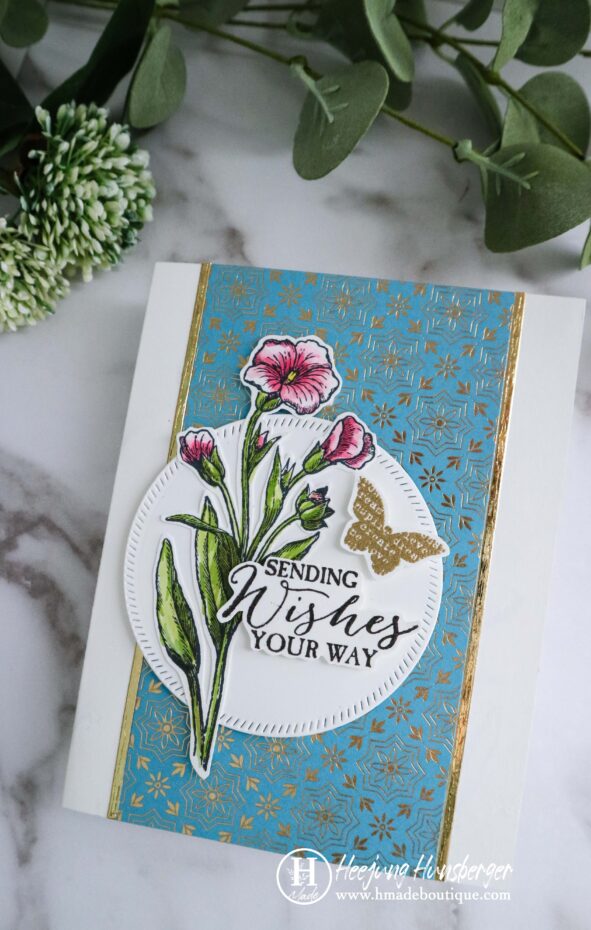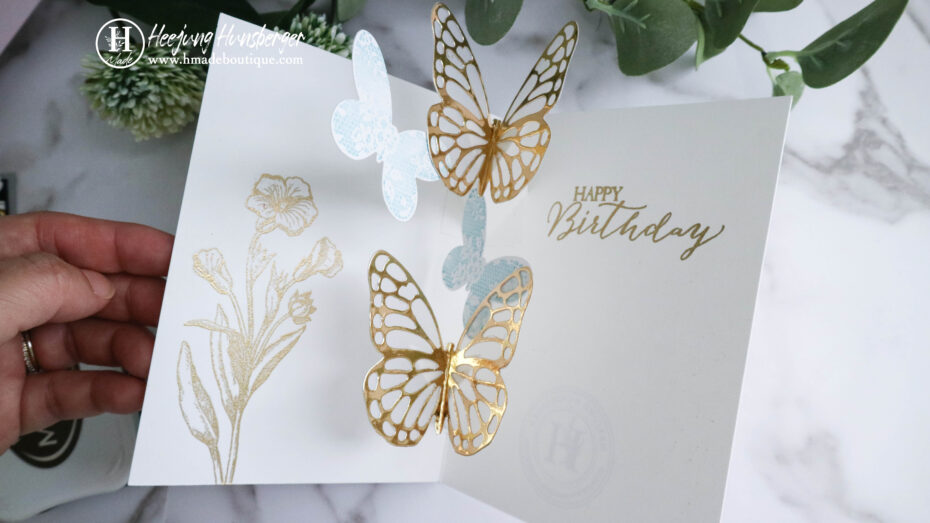 I love gold and light blue colors combination.
If you want to know how to make these beautiful double pop-up butterfly cards. You can check at my Youtube Channel.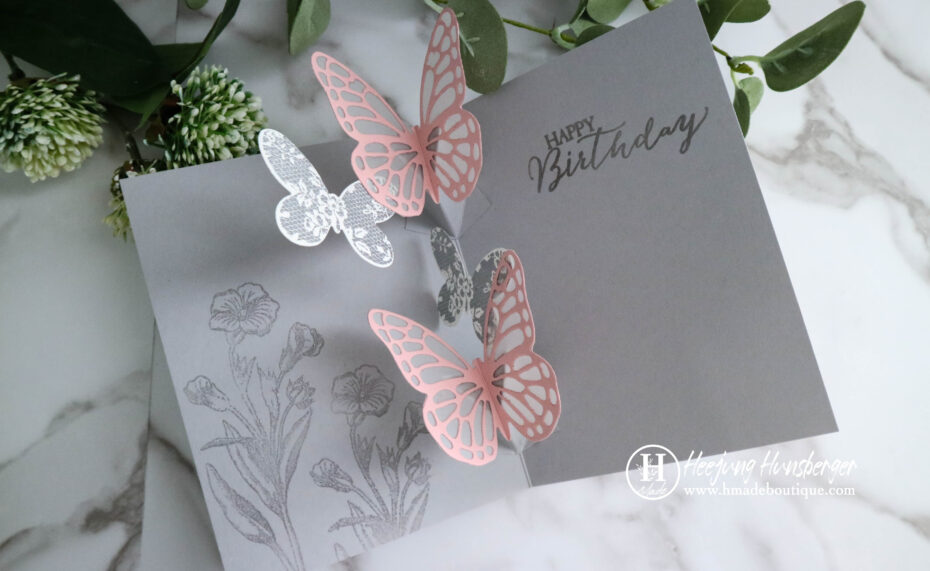 Thank you for stopping by!
Happy Stamping!