Prized Peony- Picture Frame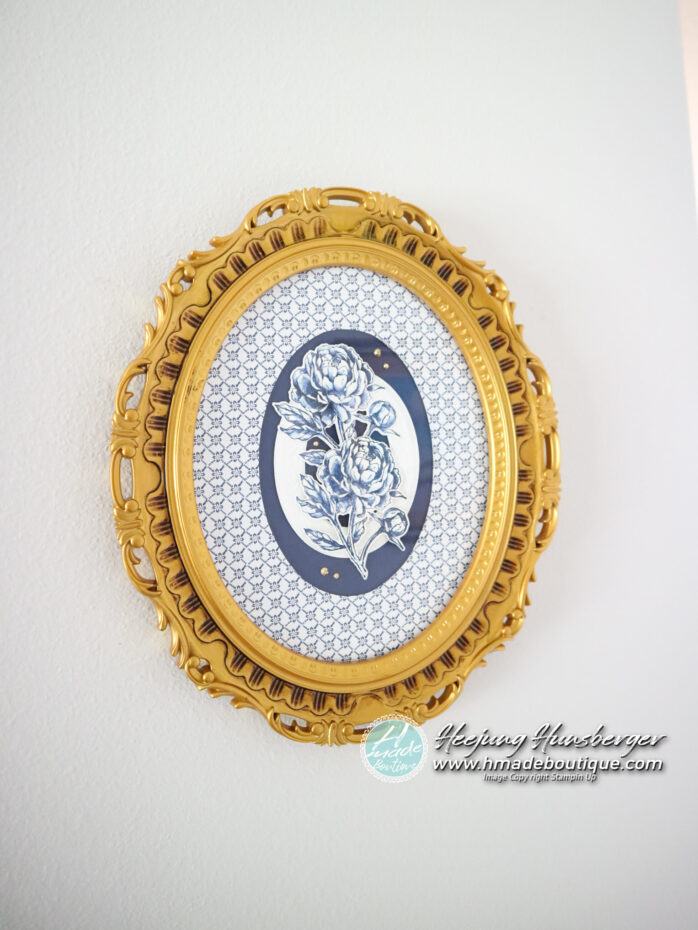 Hello, today I want to show a blue peony picture frame using the prized peony stamp set.
I found this gold picture frame from Walmart a while ago. I wanted to use the picture frame for our family photo, but it was too small for the photo.  So I decided to use this picture frame to decorate our family room instead.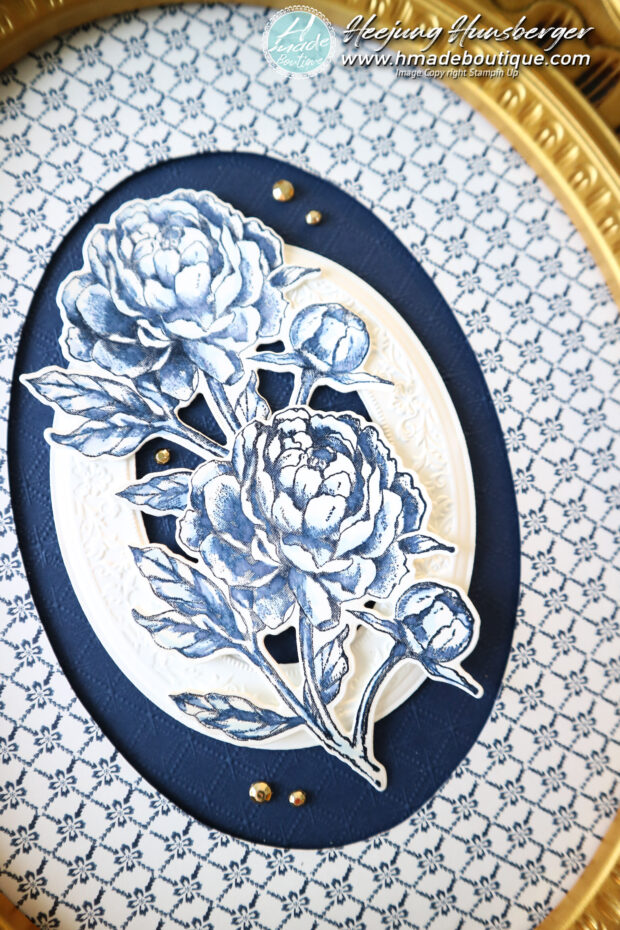 I stamped a peony with Night of navy ink color, die-cut images.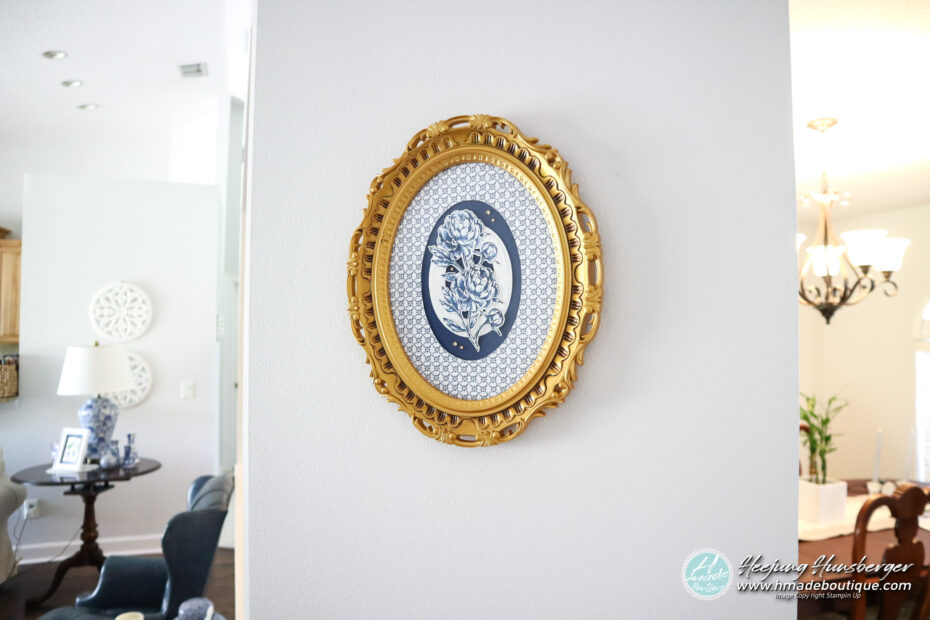 Since our family room's color theme is blue and white. This picture frame is the perfect fit for our family room.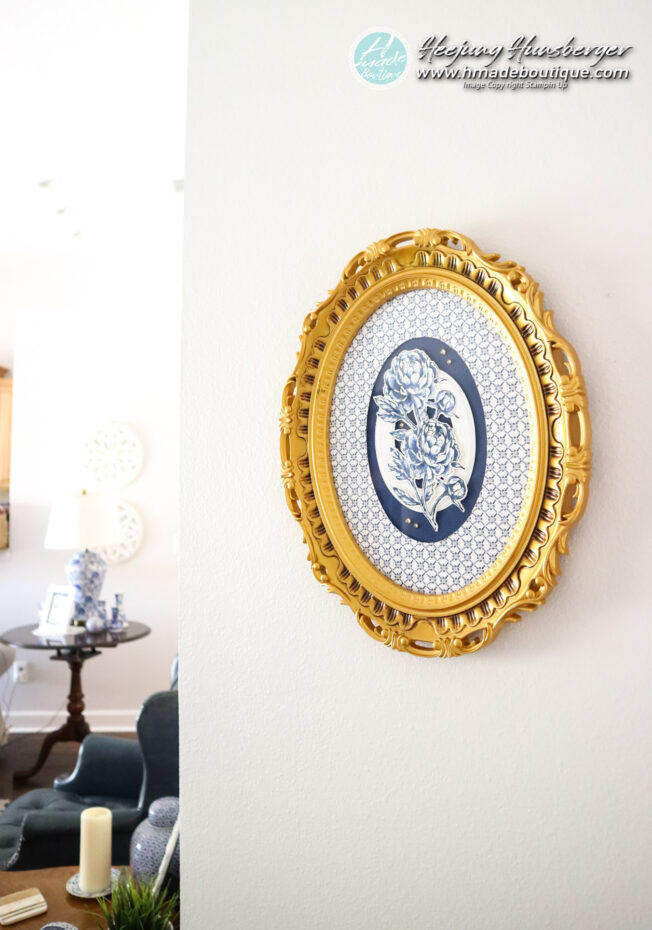 Is it beautiful? 
I used to make  many kinds of home decor projects. I haven't made any recently.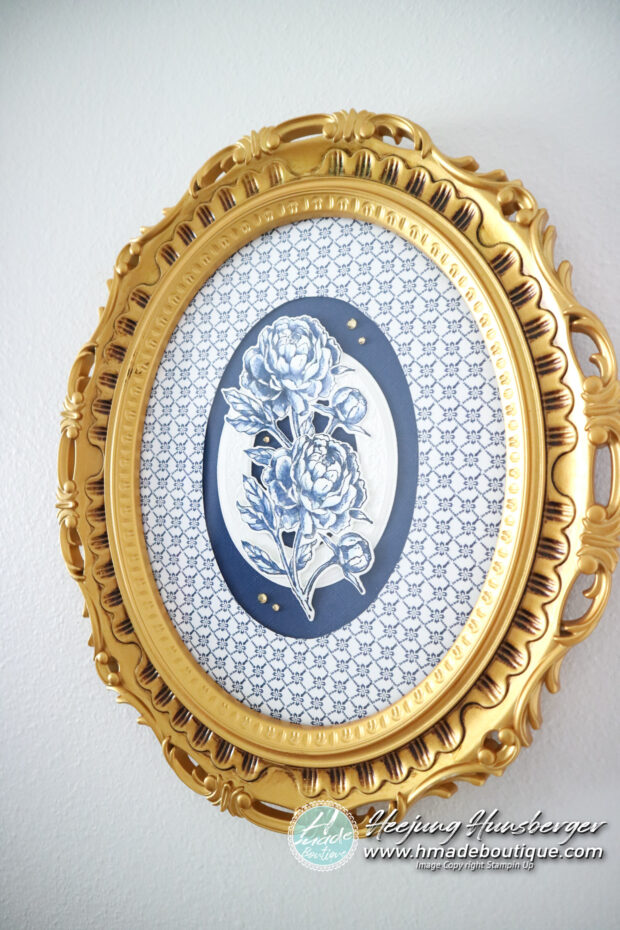 I don't remember what is the name of the designer paper in the picture frame. But I really love the pattern and color of the designer paper.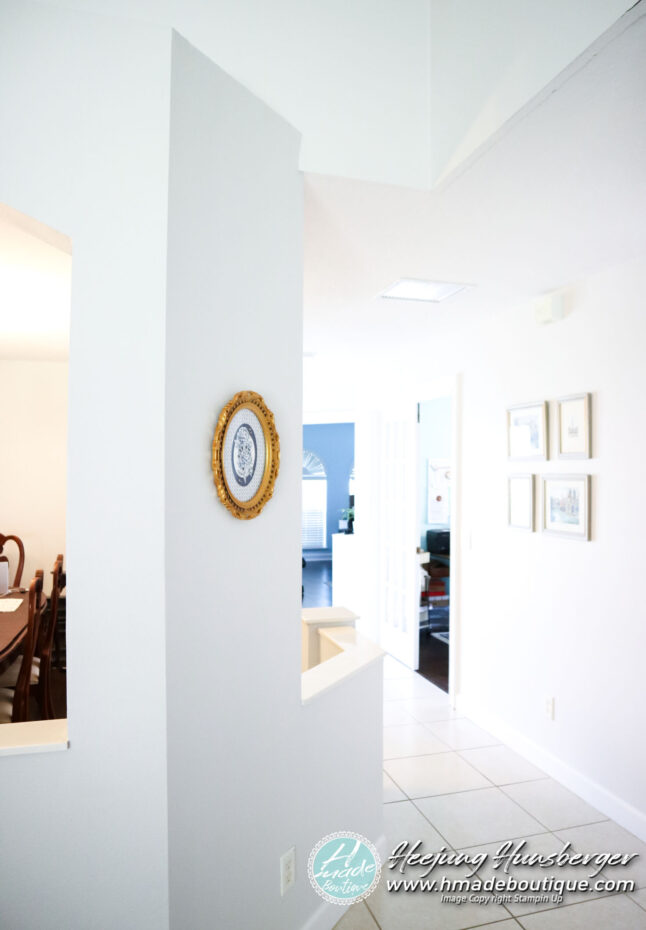 Making a picture frame with any stamp set is so much fun and unique project.
Thank you for stopping by!
Happy Stamping!
Want to find the products I used? I have listed them below. Click to here to shop online!