Freezin' Fun- Fun Fold Card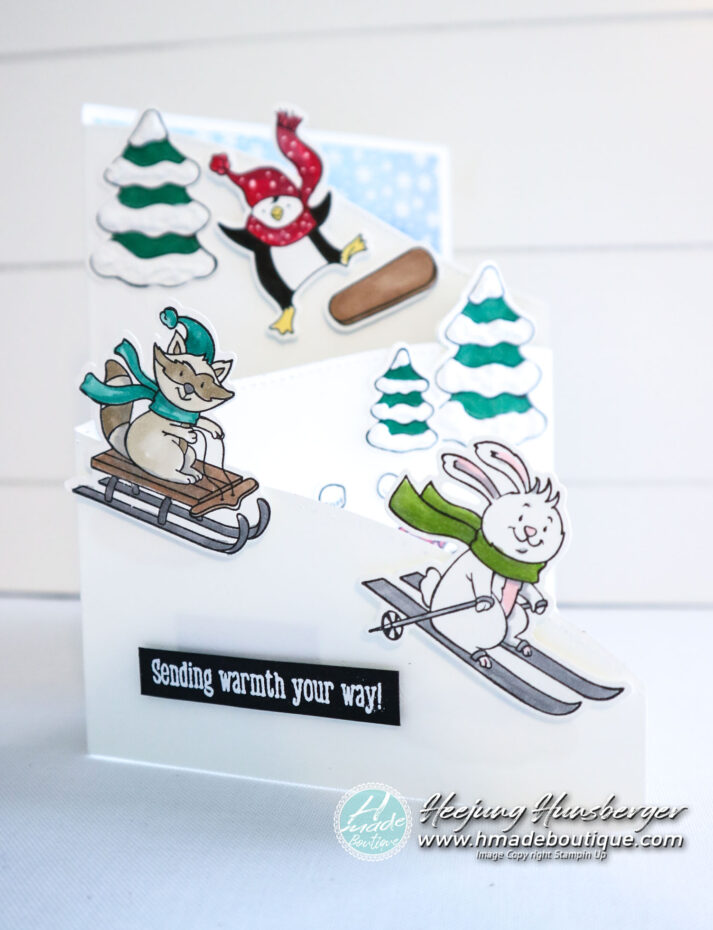 Hello, Today I want to share a fun fold card using the Freezin' Fun stamp bundle, which is a new bundle set from the 2020 winter mini catalog.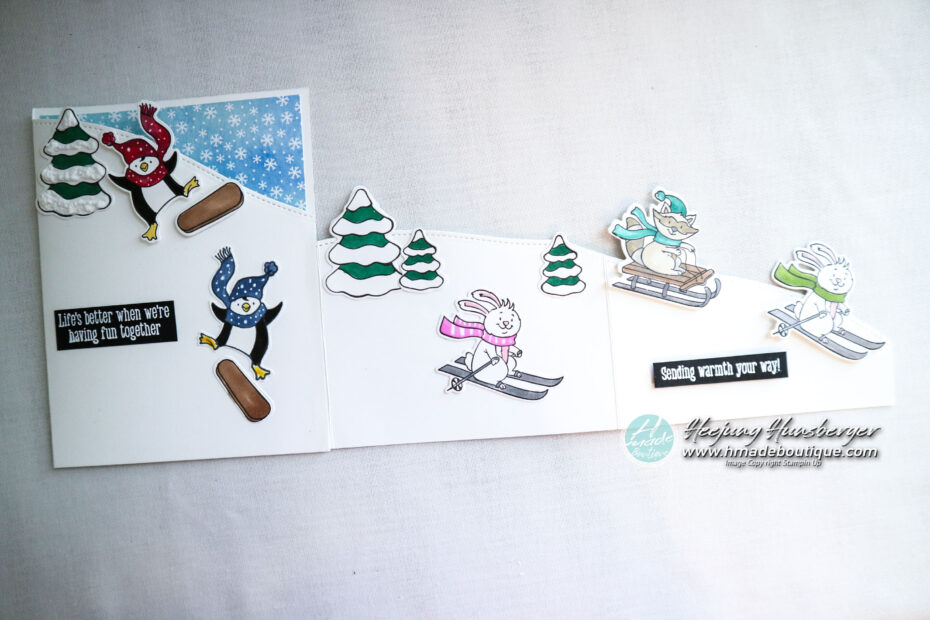 I immediately decided to buy this bundle when I see the bundle from the catalog. I think a fun fold card is the best way to using the bundle.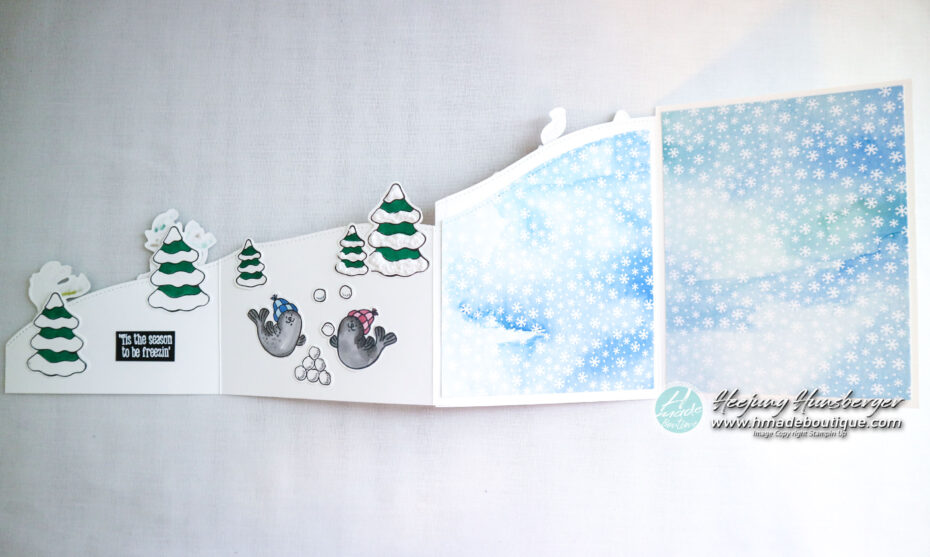 I decorated in and outside of the card, which makes more variety of fun when you open the card.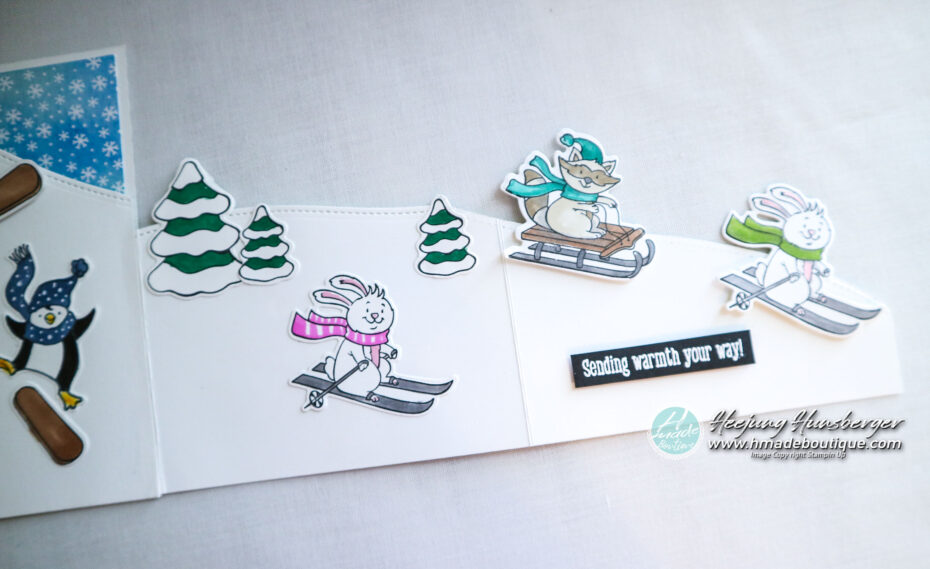 Is it so cute? I love all animals in the stamp set.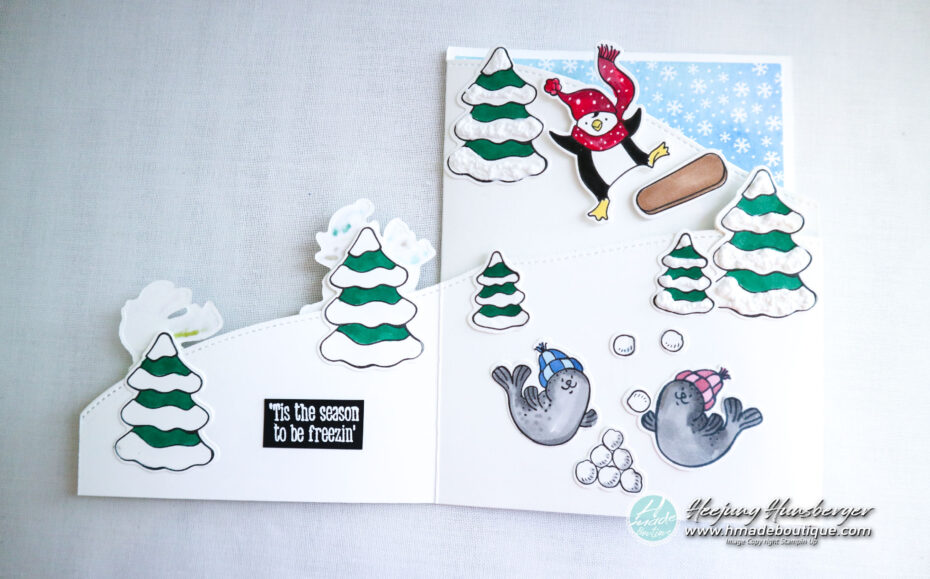 When you open the card first panel, you can see a couple of seal playing snow-bowls.
I mirror stamped of seal's to make a couple.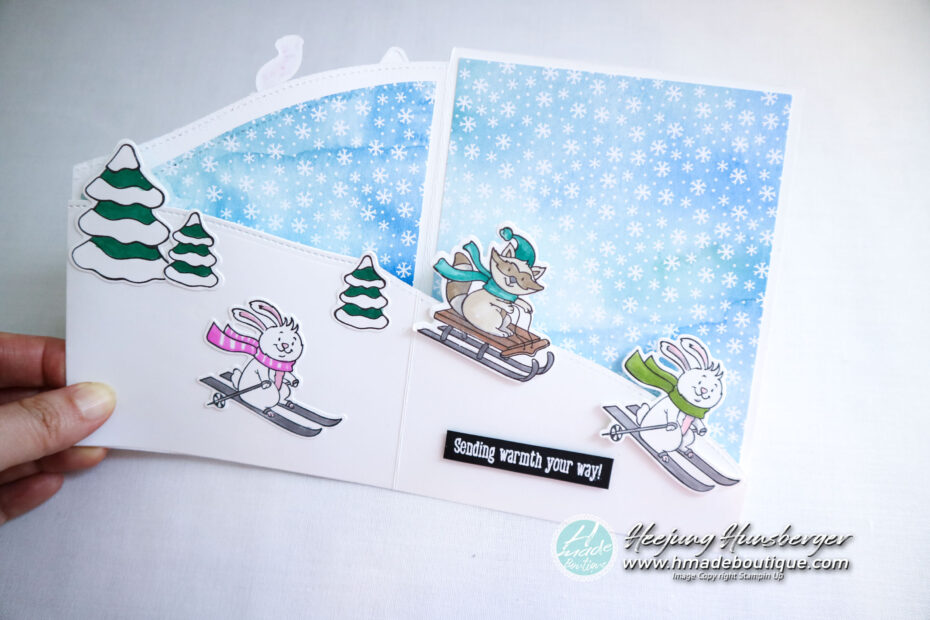 If you fold the card in half the opposite side. you can see the animals are skiing in the snow.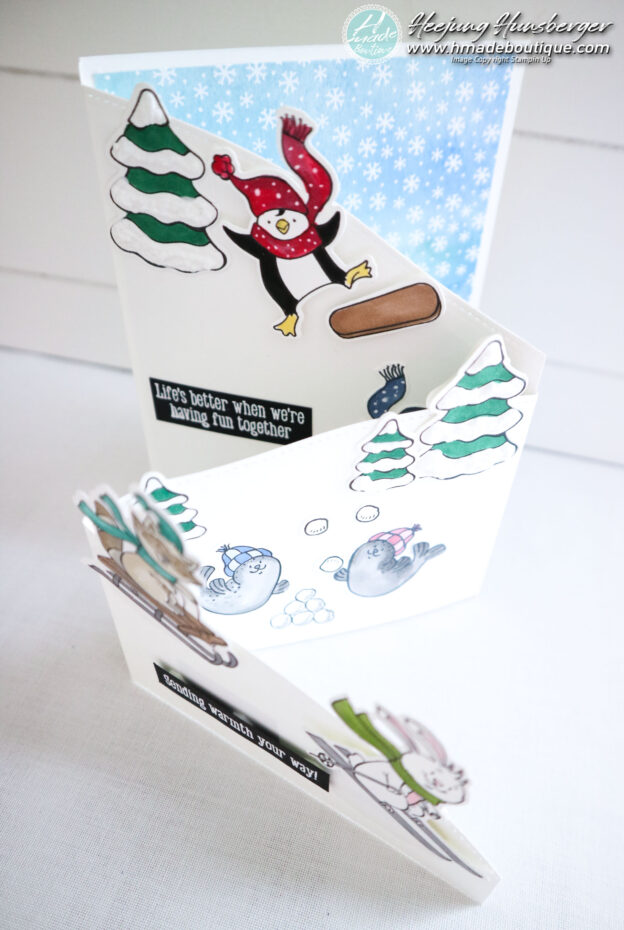 I think this card is double fun when you open it!
If you want to learn how to make this fun fold card, you can see my youtube video.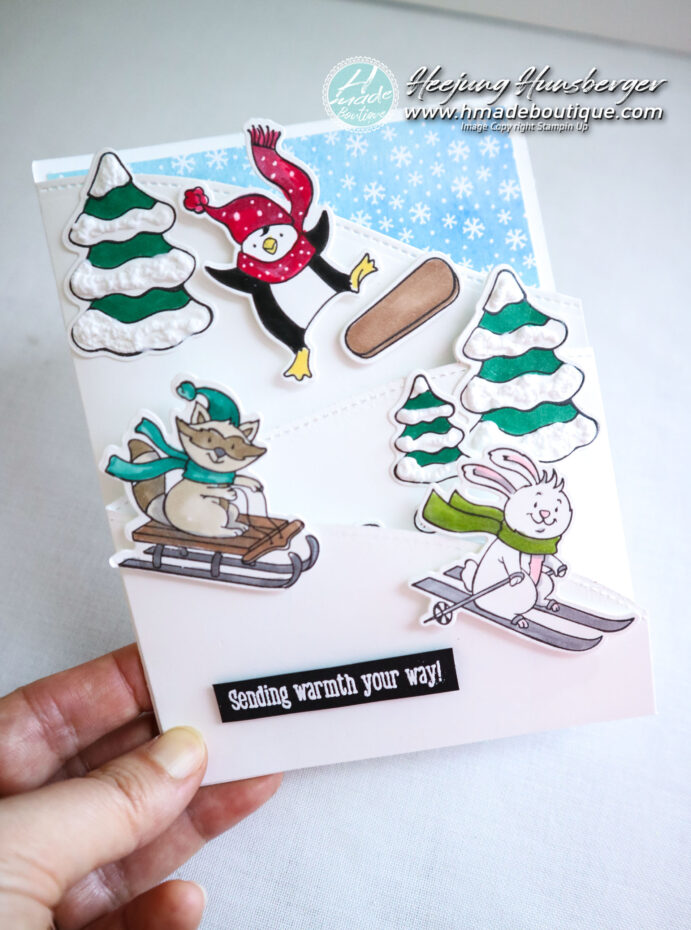 Thank you for stopping by!
Happy Stamping!
Want to find the products I used? I have listed them below. Click to here to shop online!