Good Morning Magnolia Double Accordion Card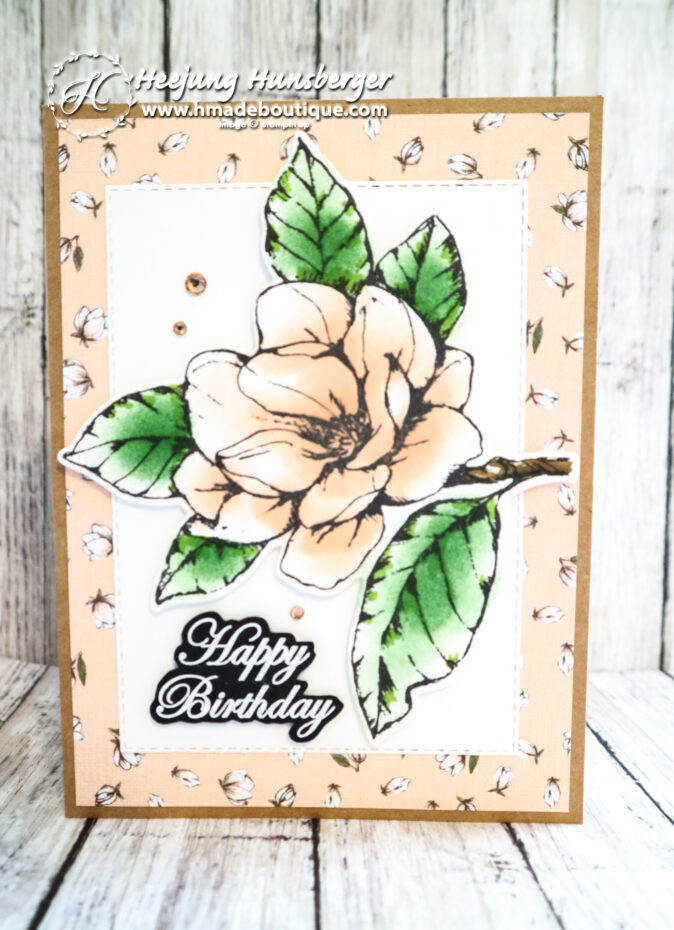 Hello friend, I want to share this special birthday card today.
It is just a normal looking card when you see the cover.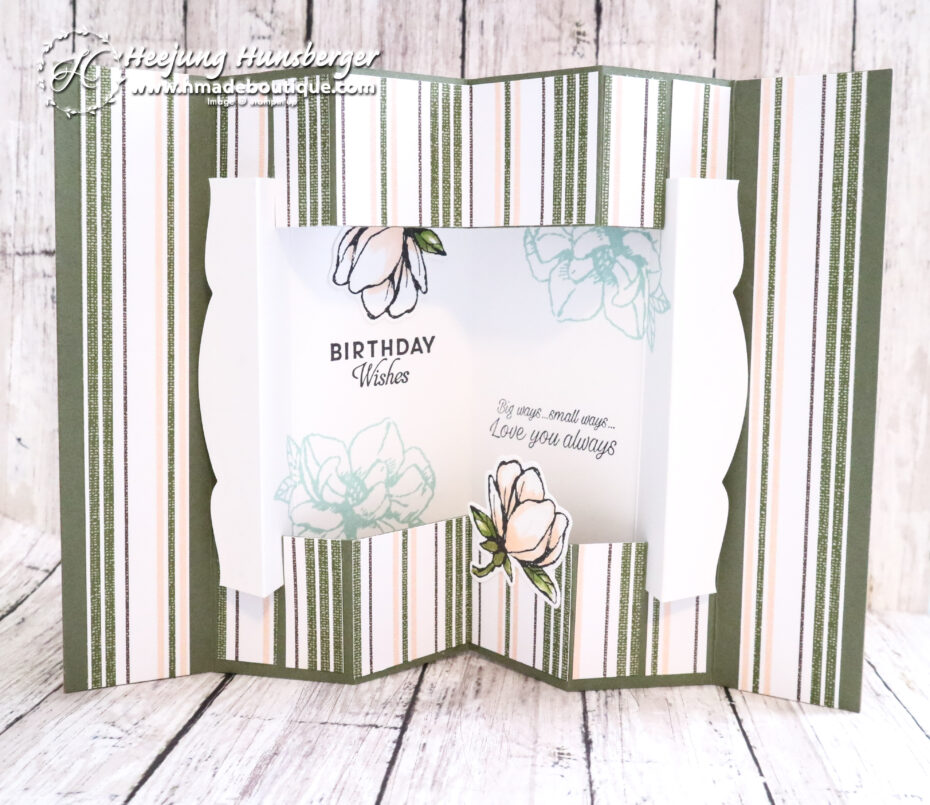 But you can see the difference when you open the card.
I inspired of some of accordion card from friends and I created this double accordion card.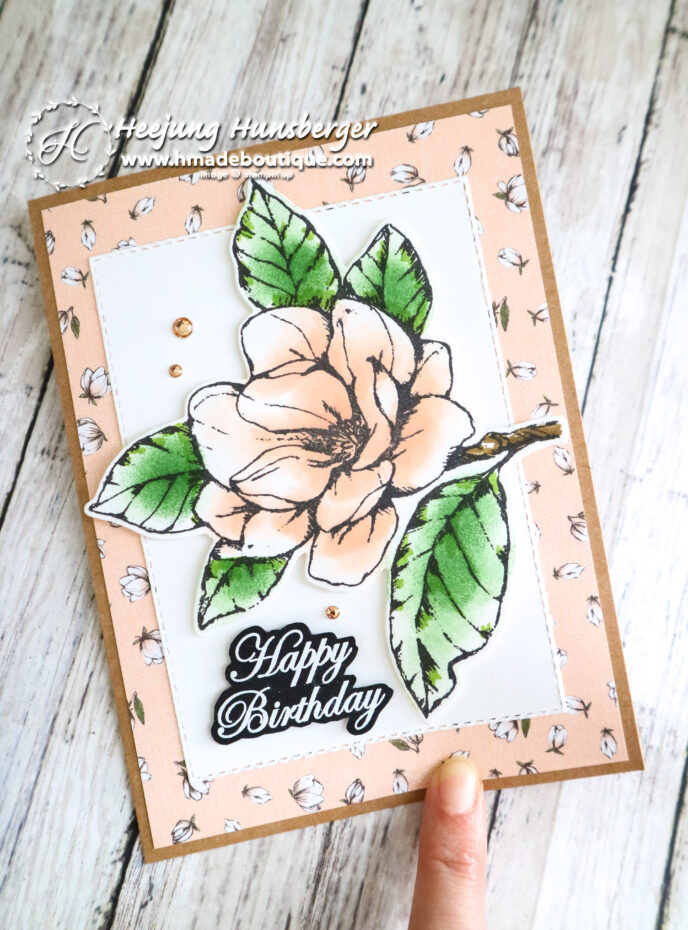 I used "Good Morning Magnolia bundle" for card front. and used sponge daubers for coloring.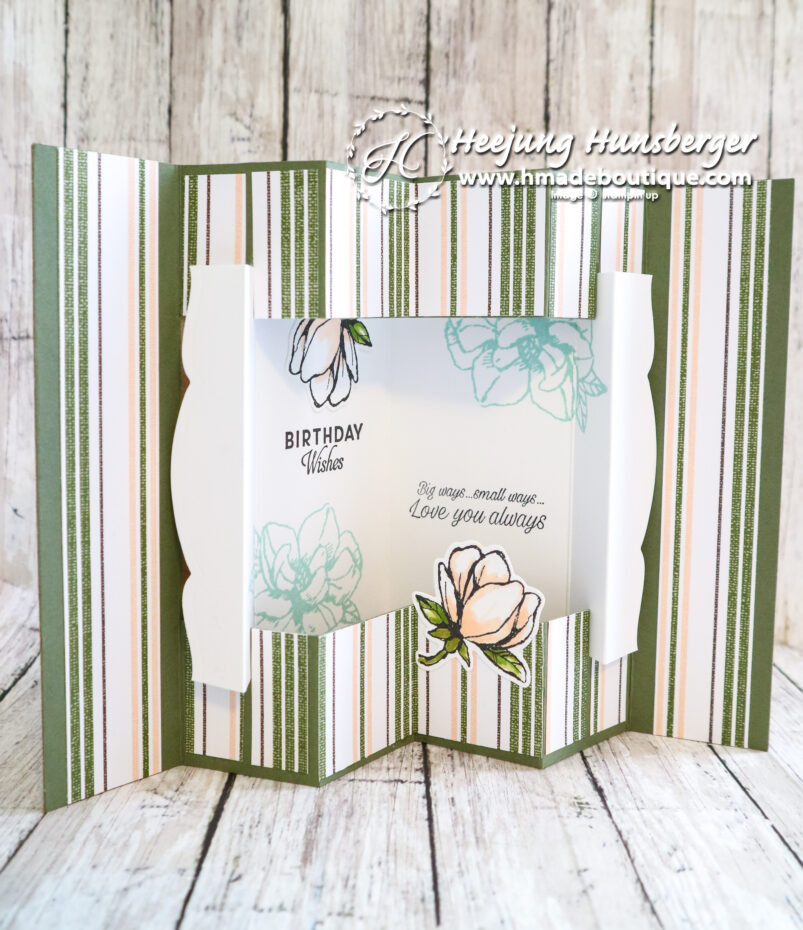 This is the card's inside.
I want to tried very special look inside card  and it turned out very interesting looking.
Since I didn't have any instruction of this card. I had to tried couple of different measurement. Finally I got this design after few mistakes.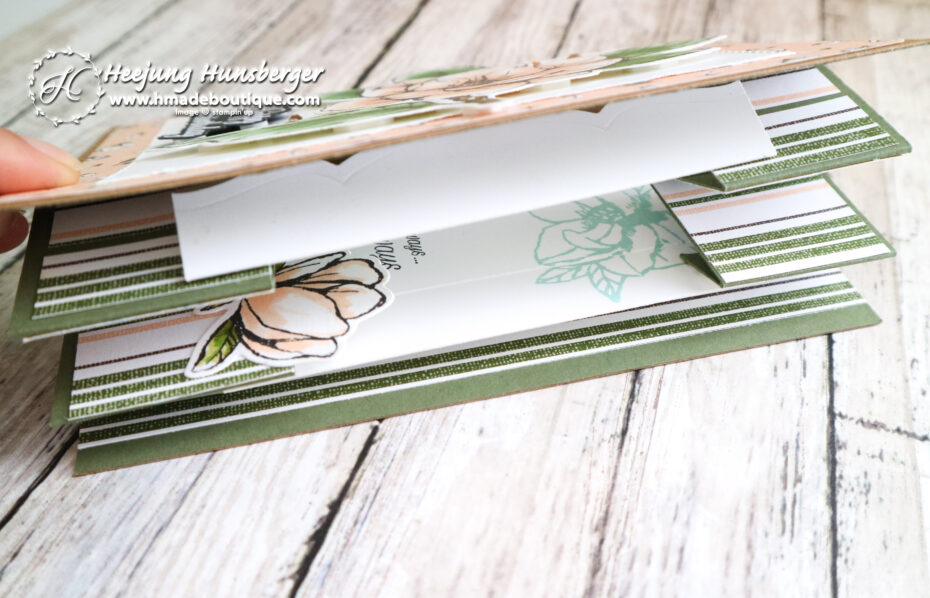 When you close the card, you can see how this inner side of card folded.
Base one the this looking, I named it as double accordion card.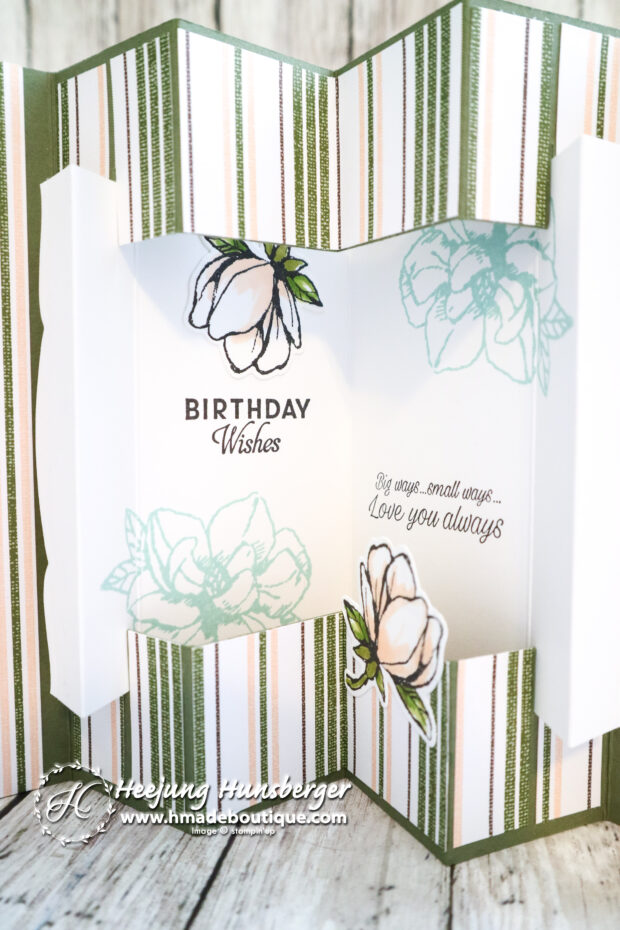 I used "Magnolia Blooms Stamp set" and "Good Morning Magnolia Stamp set" together.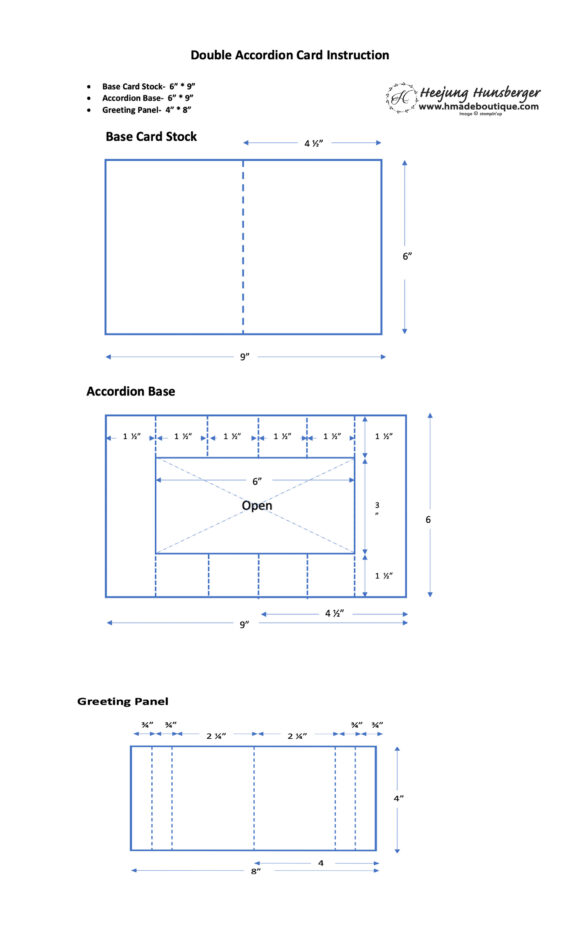 This is all measurement detail of the card.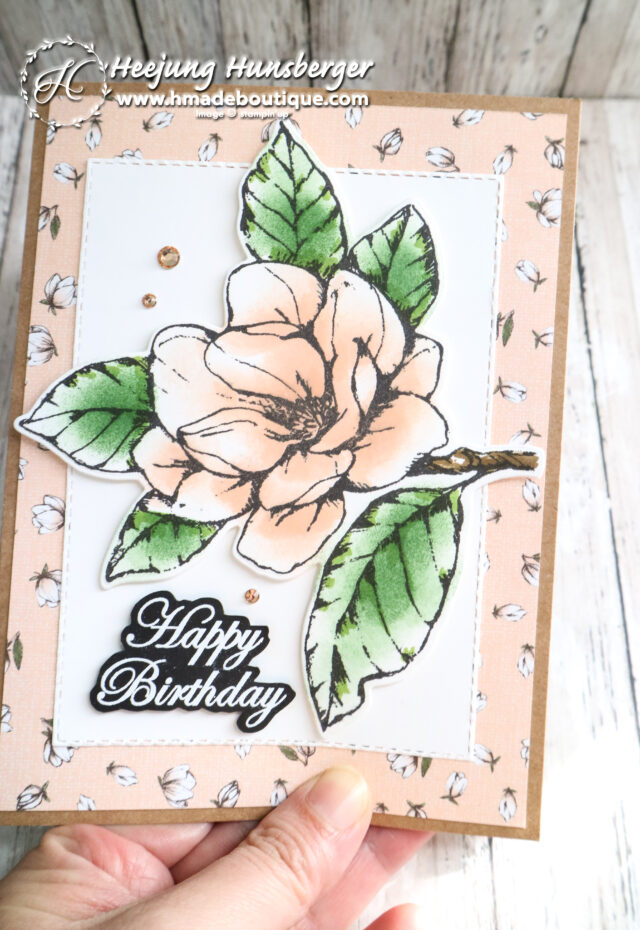 Thank you for stopping by!
And hope this instruction might help for you!
Want to find the products I used? I have listed them below. Click to here to shop online!