Poppy Moments Die Cut Cards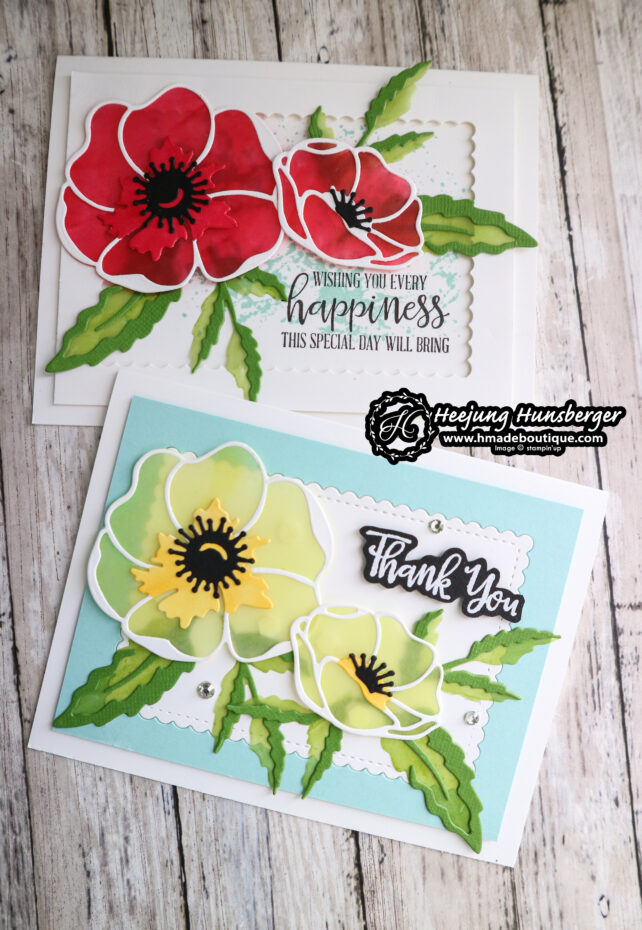 Hello,  I want to share these two beautiful cards used poppy moments die cut.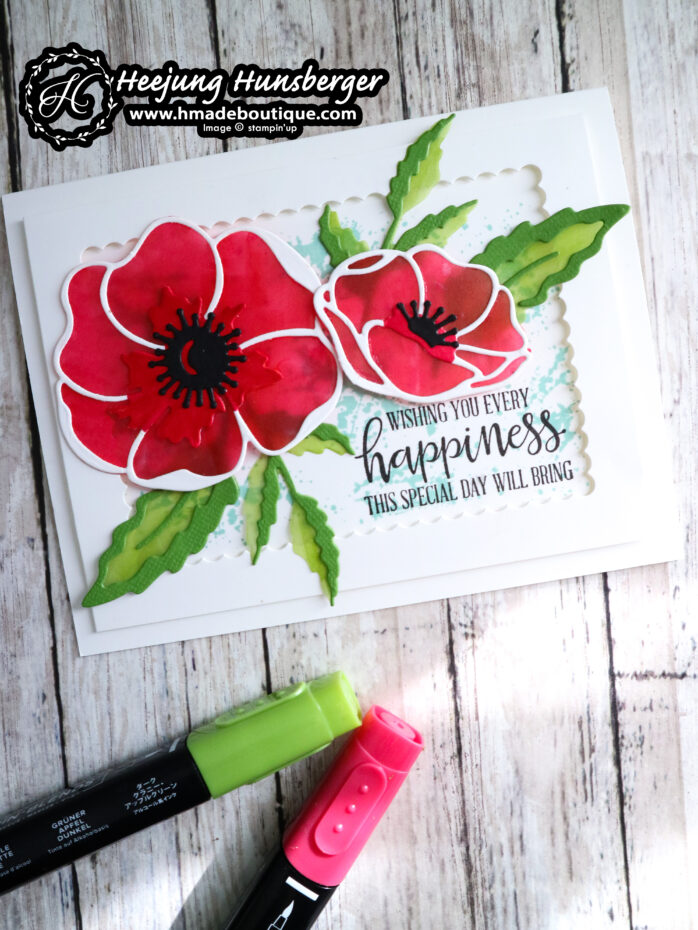 I used vellum card to die cutting poppy flowers and leaves. then coloring with blenders.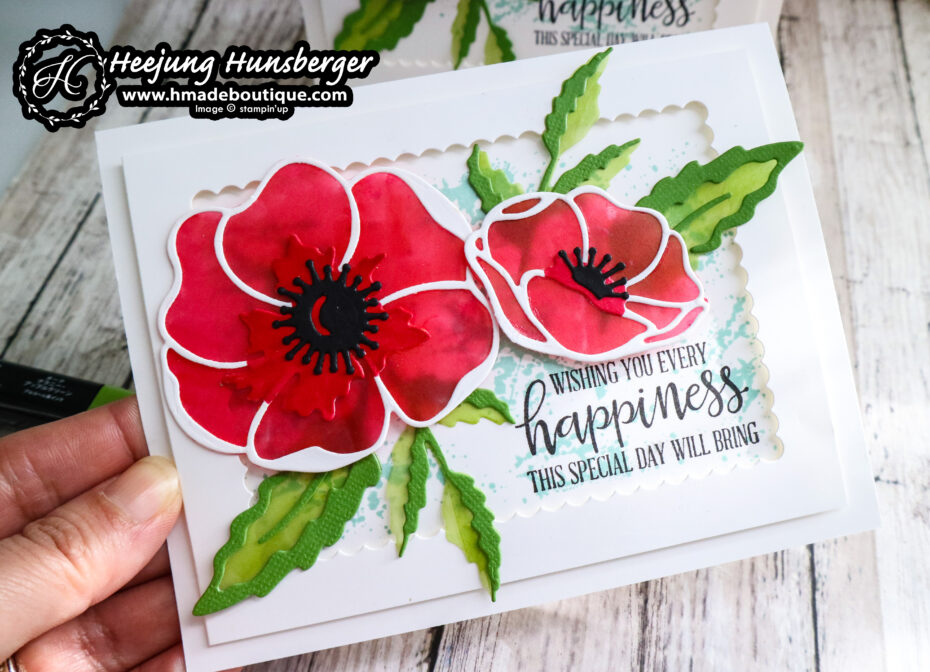 I love the transparent poppy looks! I wonder, why I did not use this vellum paper more in the past.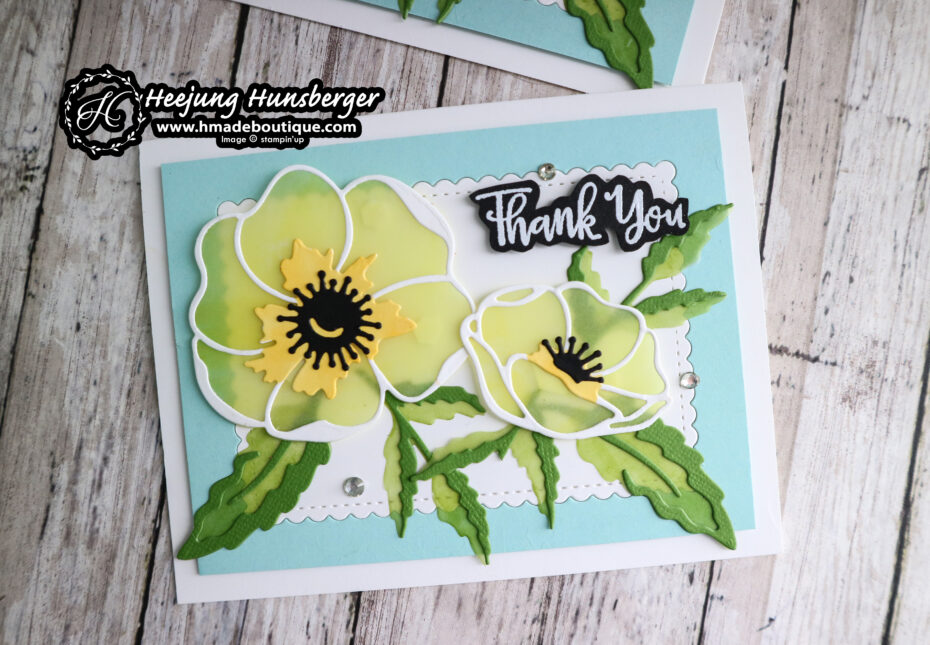 I used a pineapple punch color blender to color the poppies.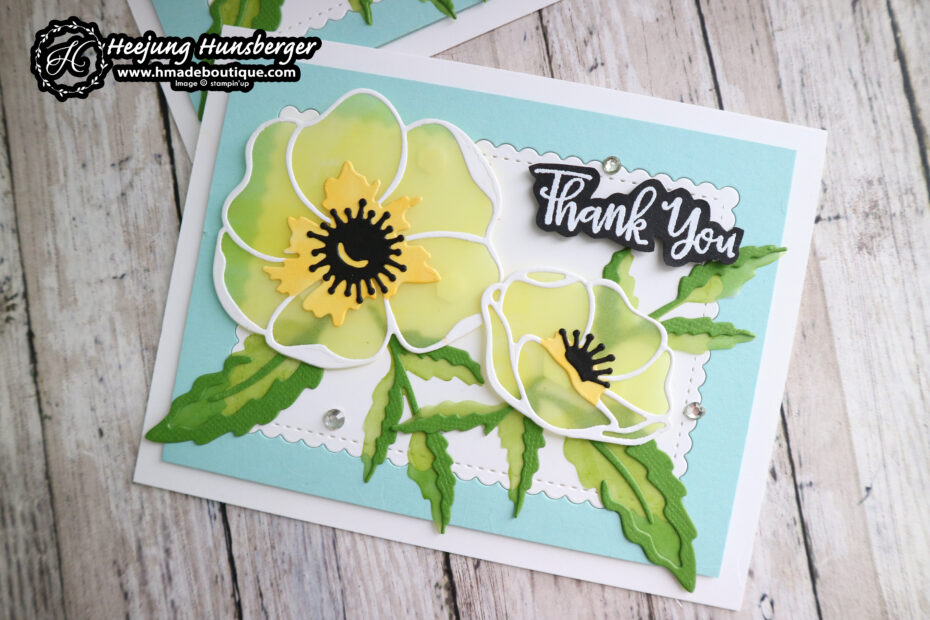 I'm falling a love to use vellum papers and poppy moments die cut.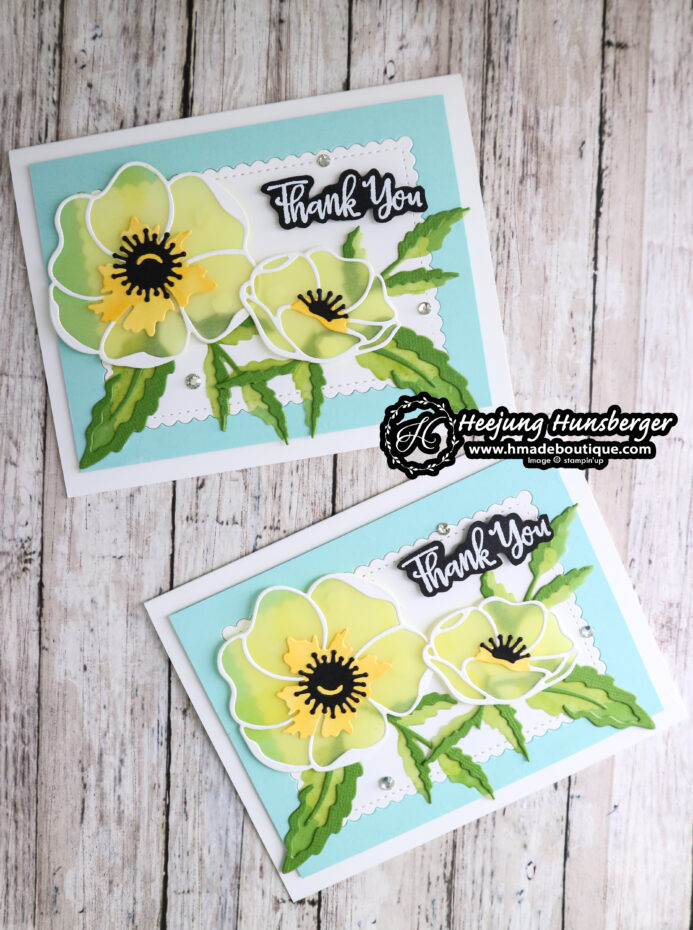 Thank you for stopping by!
Want to find the products I used? I have listed them below. Click to here to shop online!