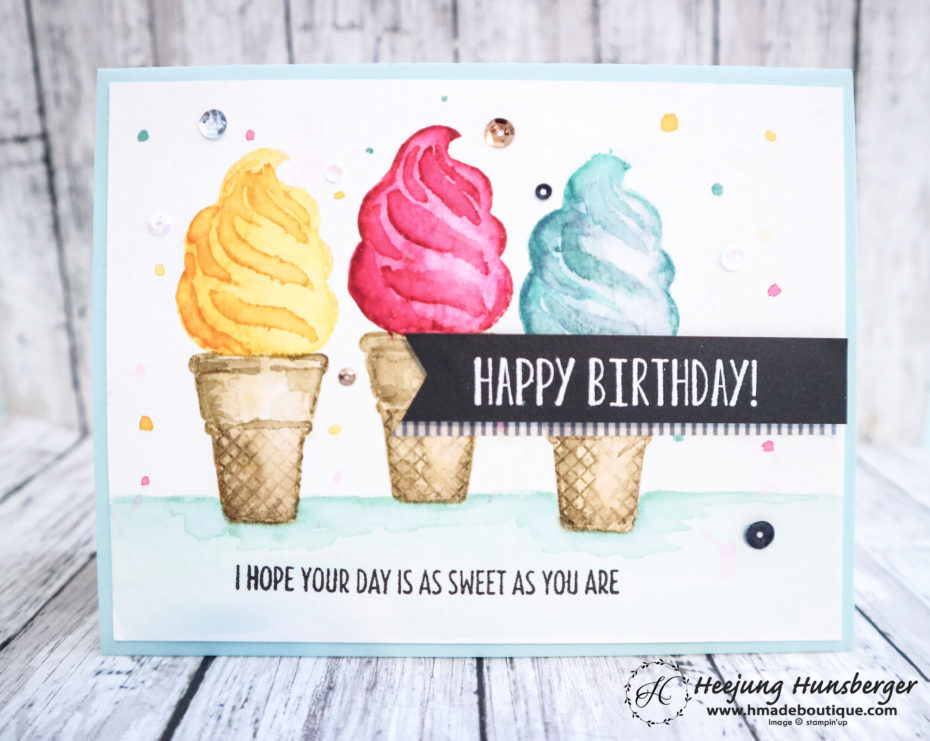 I made this card with one of my summer season favorite stamp set "Cool Treats". This stamp set has unlimited possibility and charms.
Each of stamp's design is so unique to make special cards.
This time, used water coloring technique on the card.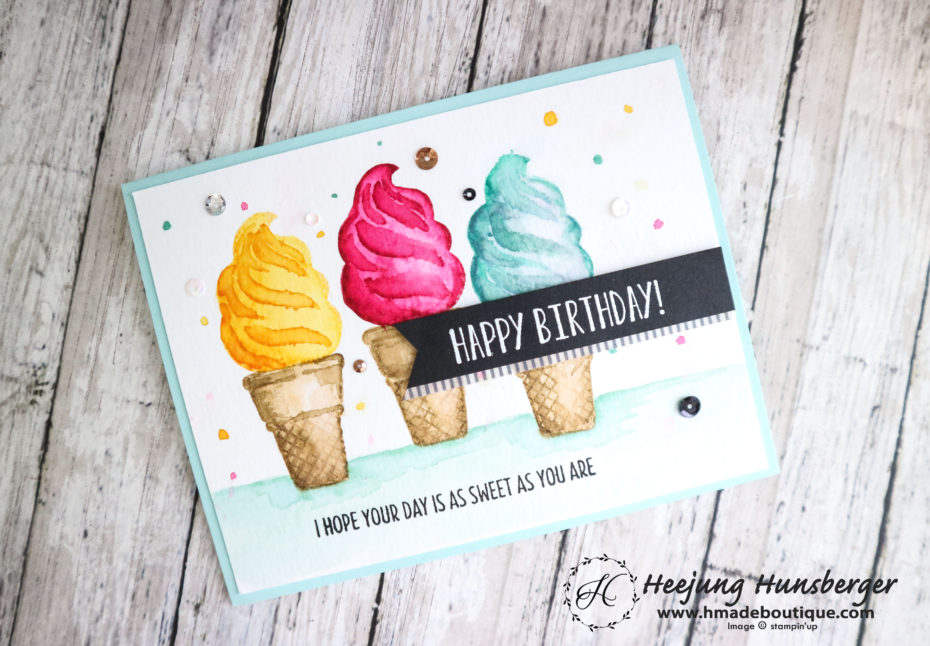 I used water color paper on the base and  stamped on the paper with water color base inks and double touch with aqua brush on the stamped images.  Playing with aqua pen, you can see the amazing result of water coloring.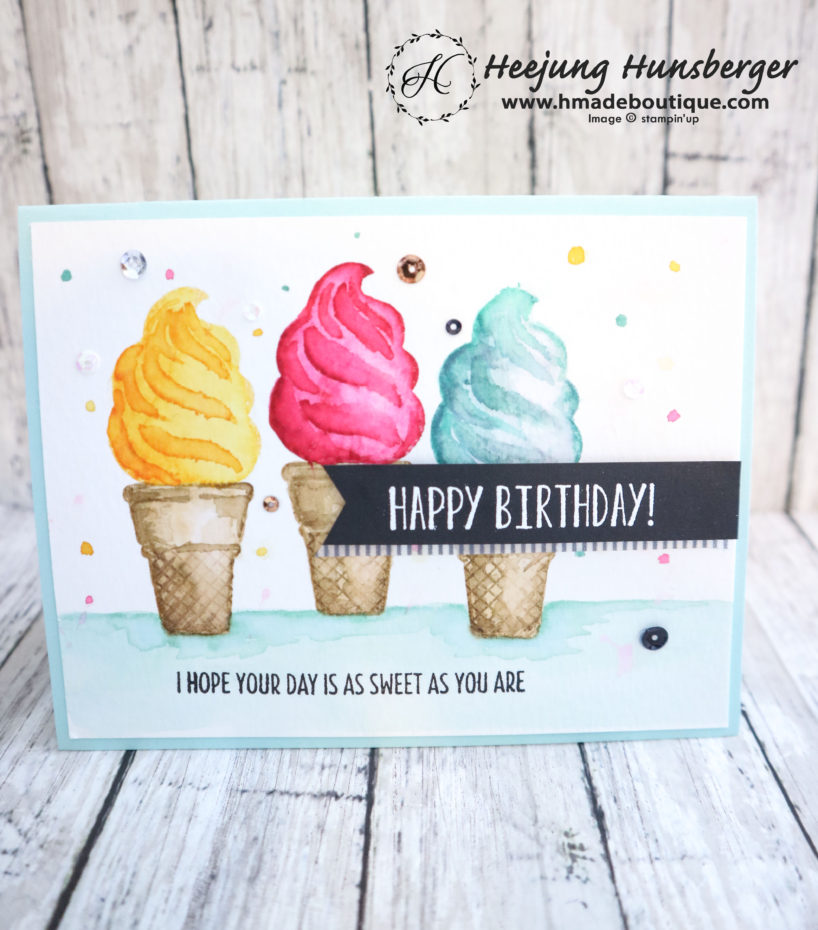 Is it cute and unique look?
I love the blurring effect of water coloring.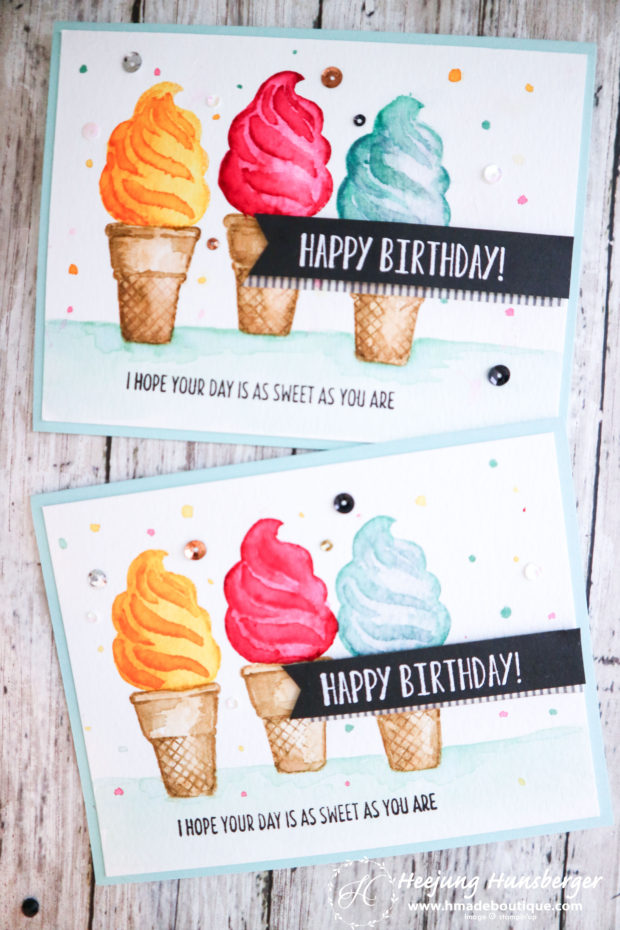 I'm very sad that this set already retired and can't replace it with another set for summer season.
Wish Stampin up can make another great summer stamp set like this one in the future.