Blue Tropical Chic Thank you Cards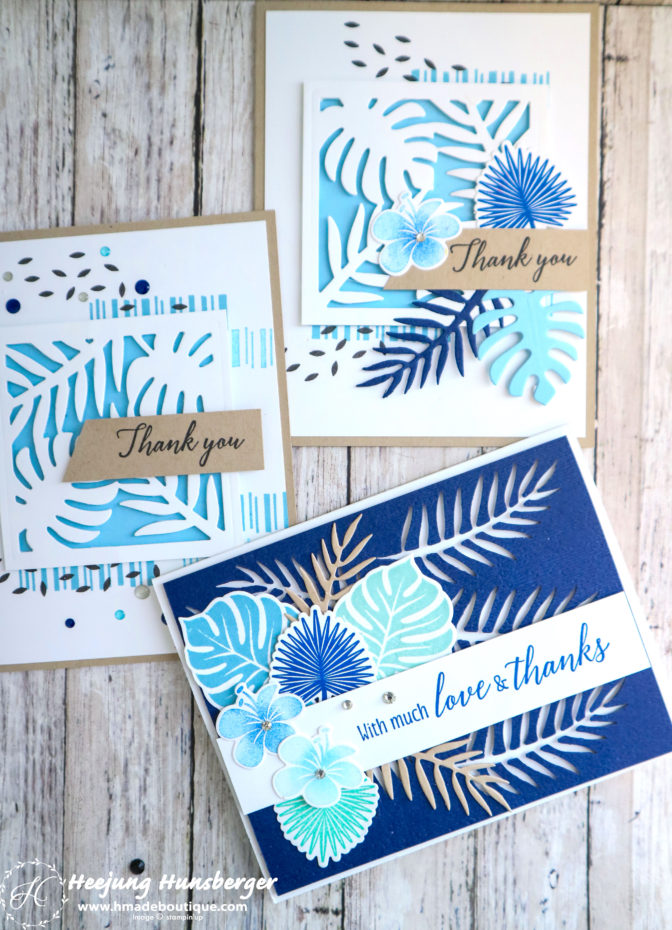 Hello friends,
It has been a while to upload new post due to my one month trip in Korea.I had wonderful time in Korea with my family but I miss my stamping room same time.
After long break, I want to make some cool cards for this summer. One of my favorite summer stamp set is "Tropical Chic" stamp set.
Tropical reminds green color most case, but I used blue color this time.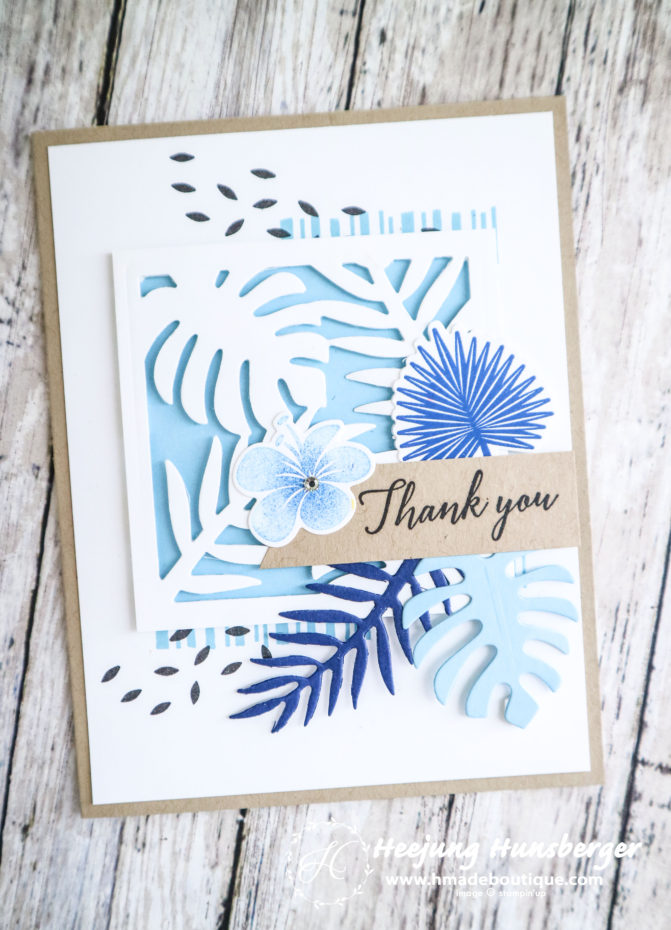 My first card is this one. Used Crumb cake color for the base. and Balmy Blue, Blue berry Bushel colors.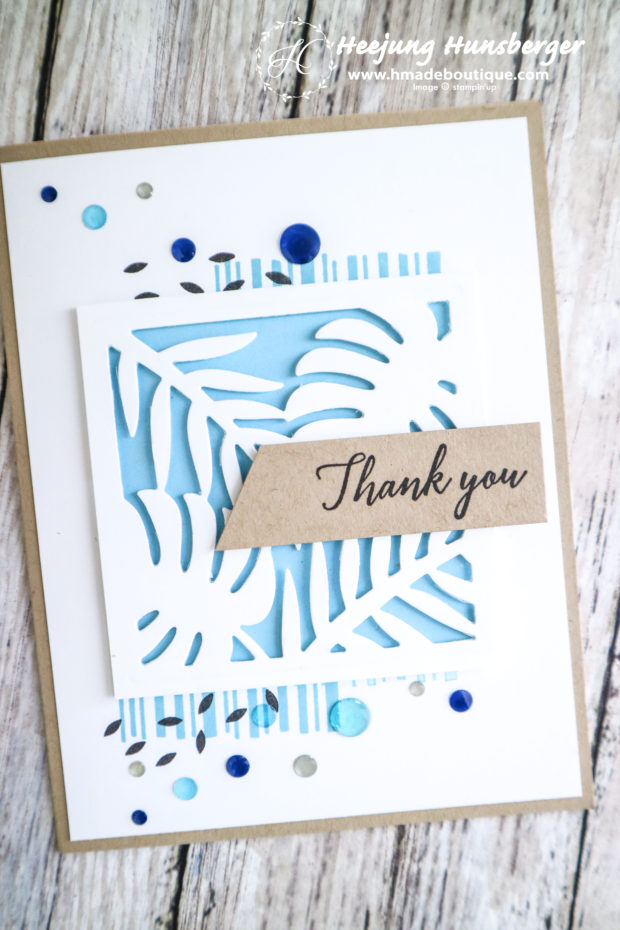 This card is more simple version of first one.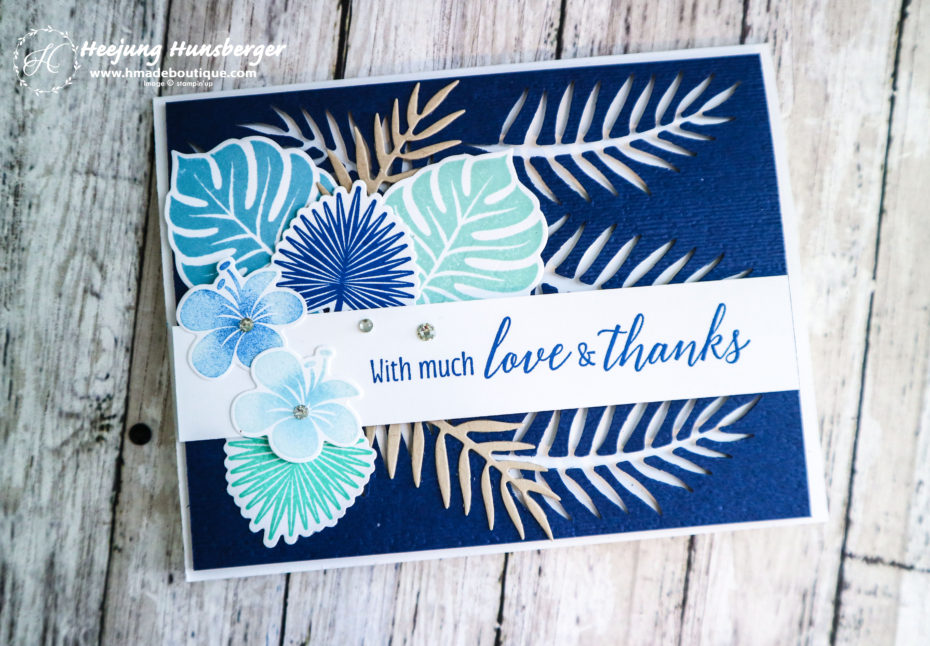 I used left over paper of tropical leaves die cut for the background.
and add some Bumuda Bay and pool party colors for the anther stamps.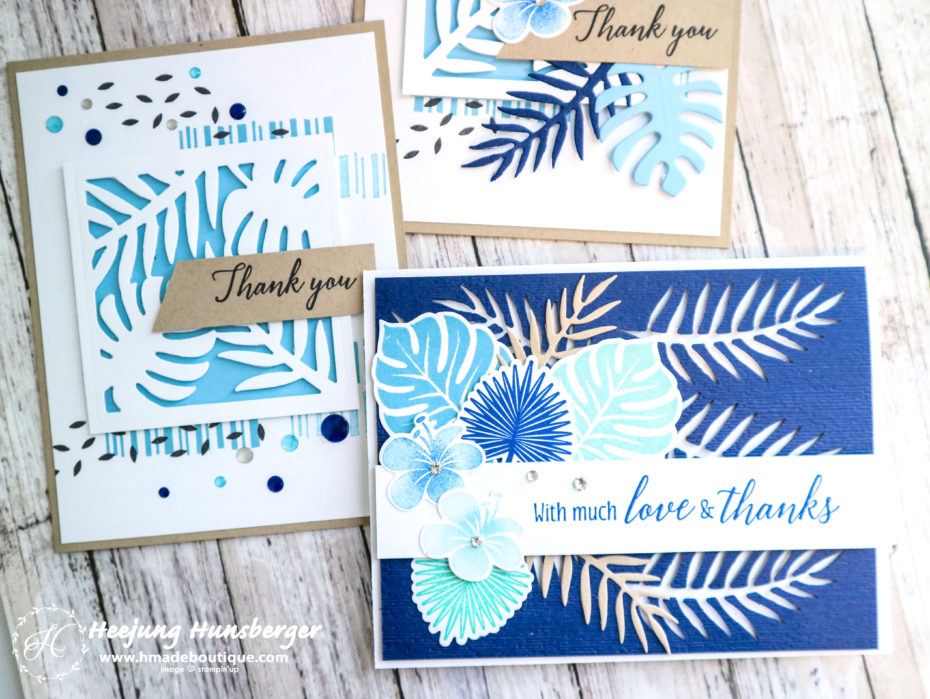 I think these cards make refreshing your eyes.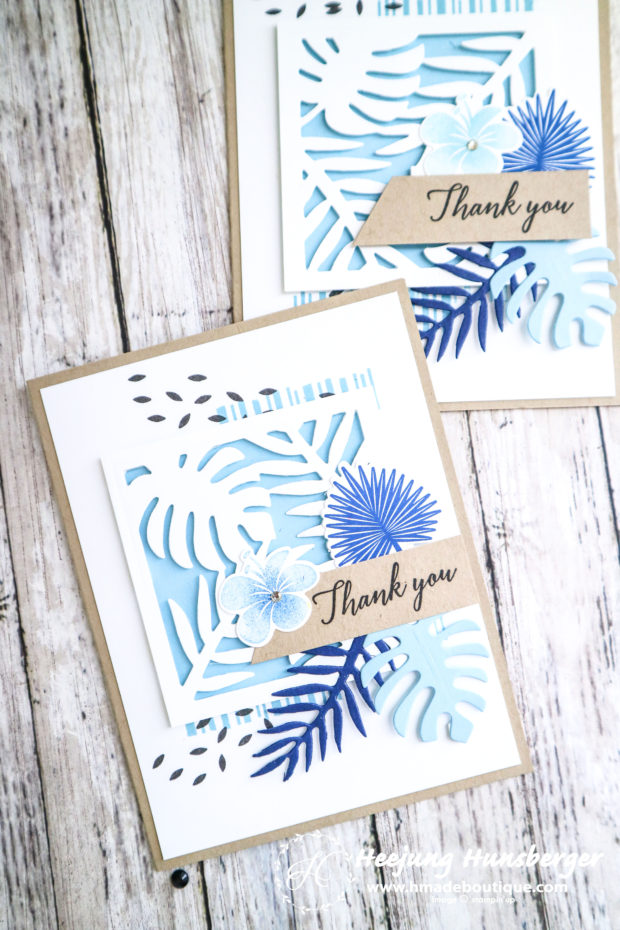 I hope this summer should be cool like this cards.
Thank you for stopping by!