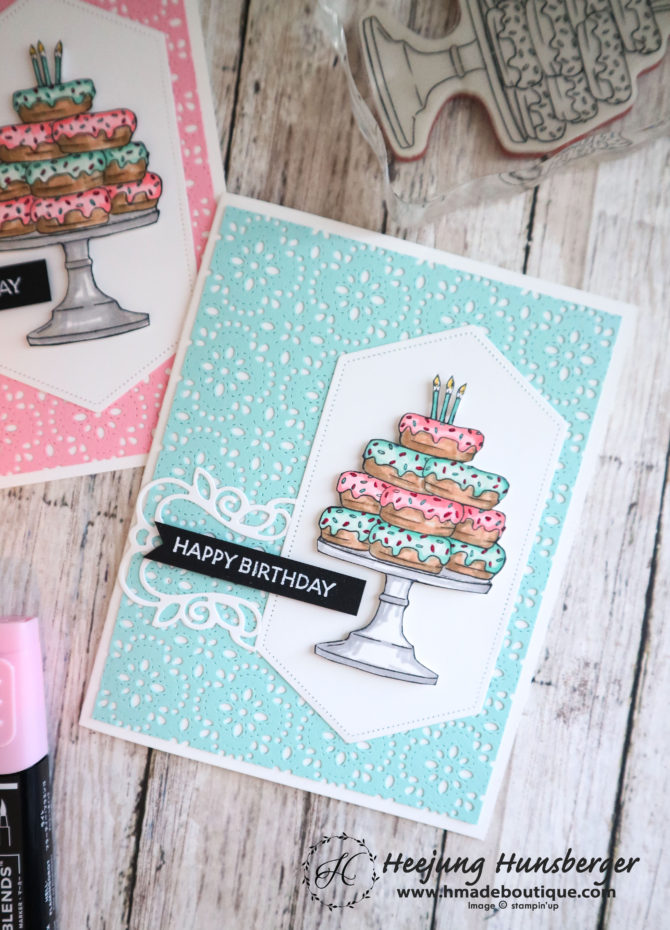 Hello everyone!
I started playing with new stamps set from new catalog.
I want to introduce "Birthday Goodness" stamp set.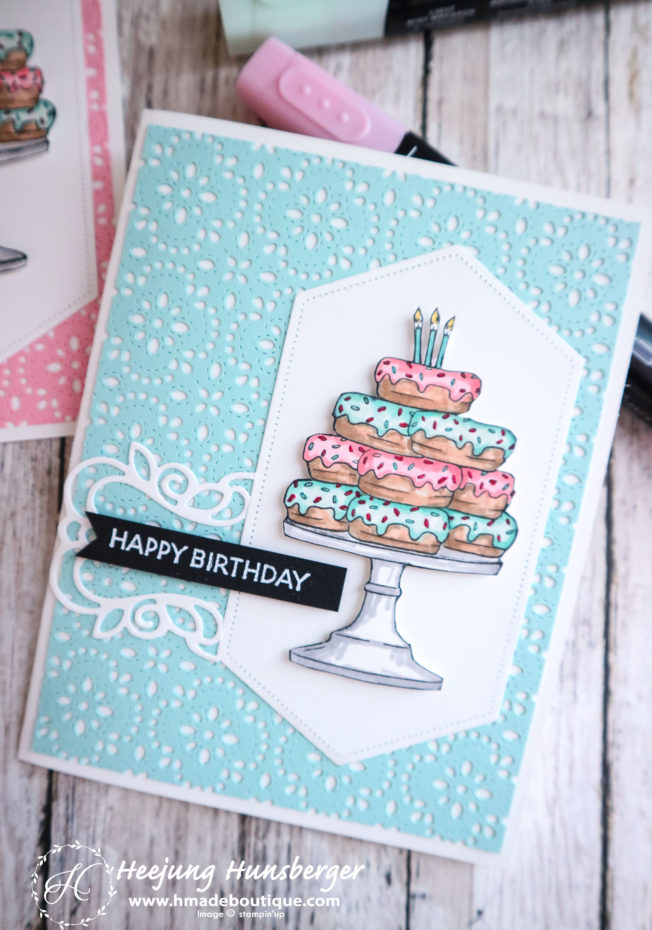 This donuts cake stamp images is so cool. I used stitched lace die cut for background. This stitched lace die cut is absolutely gorgeous.
I tired match to beautiful die cut from detailed bands die cut with elegant background.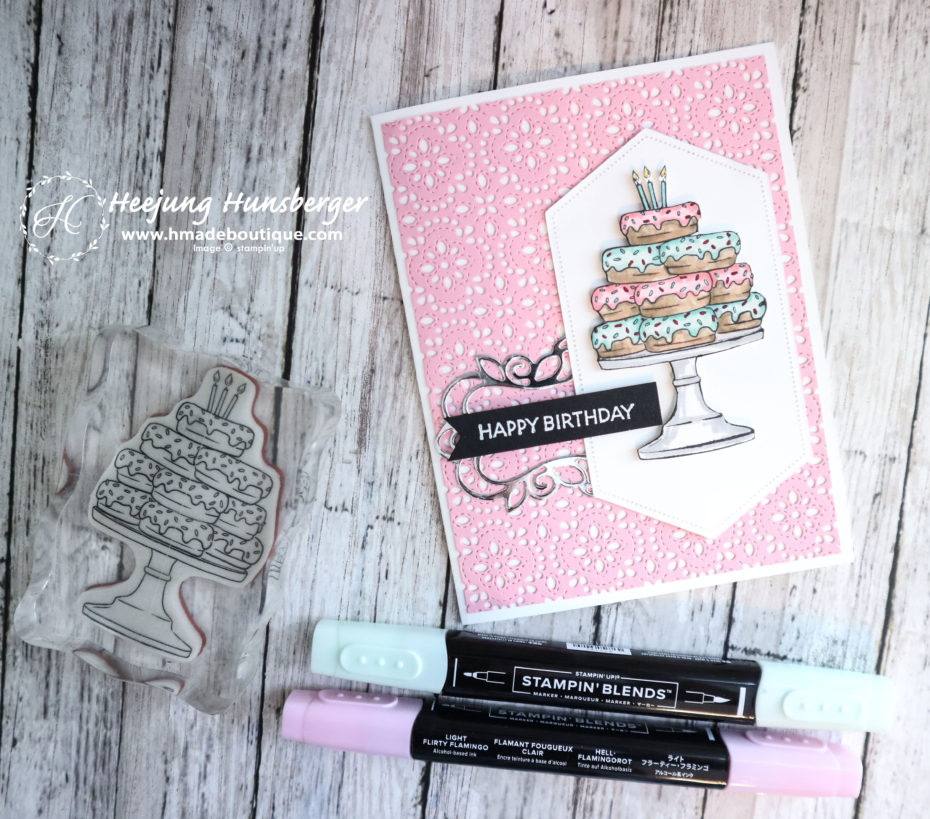 I made couple of cards with same design and different background colors.
This is blushing bride color version with silver foil matching band.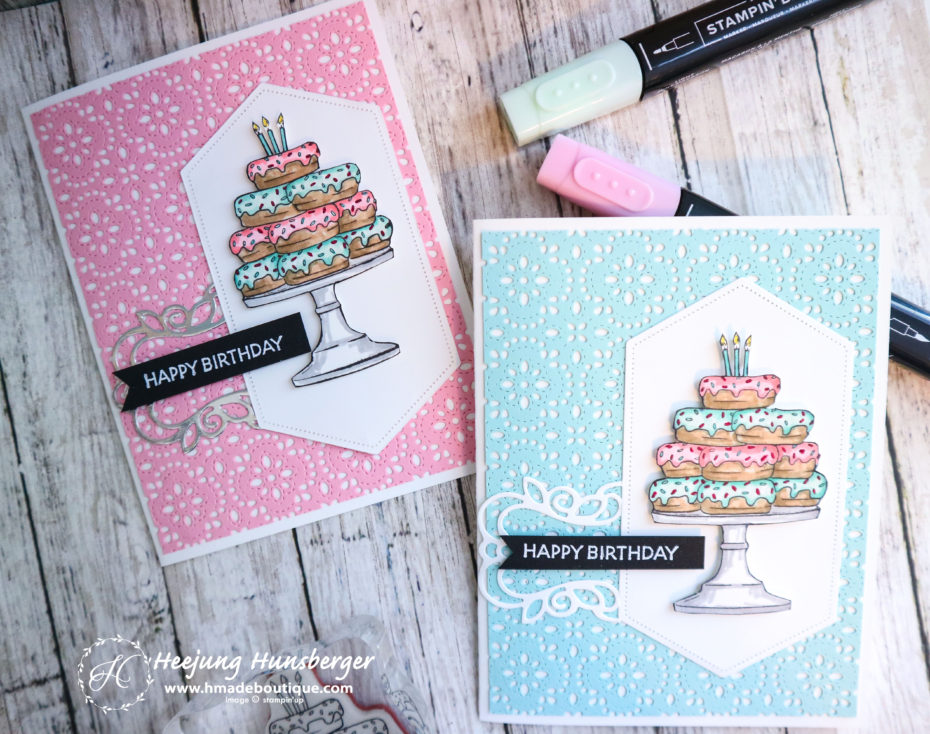 Is it sweet?
I should try donuts cake for my birthday party in the future. I think this is awesome idea because I like donut than cake.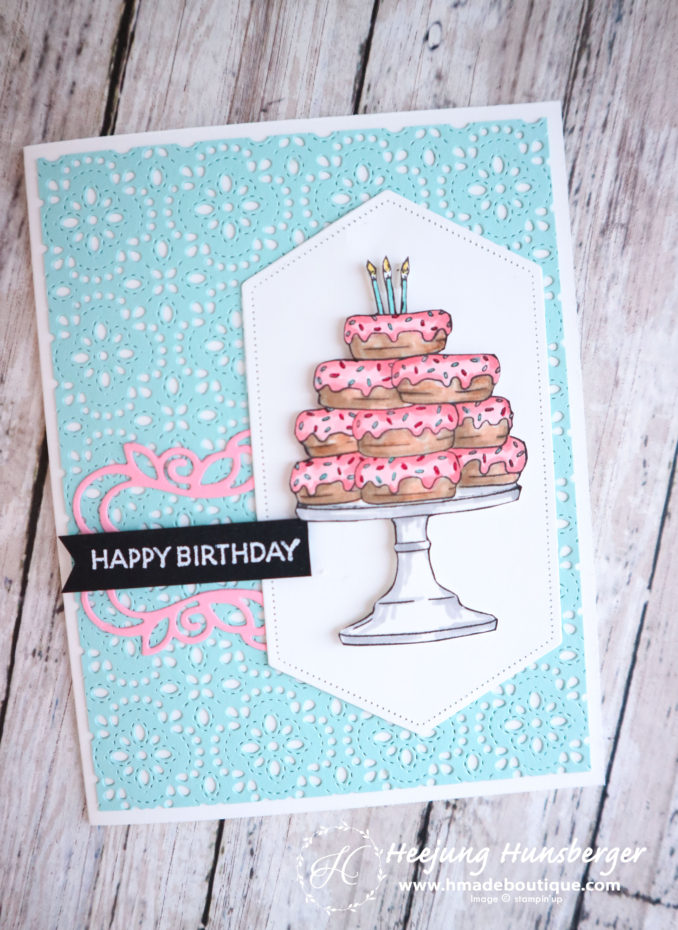 This is card is a little different than above ones. I used pink color for the point color.
I colored pink frost for donut as well.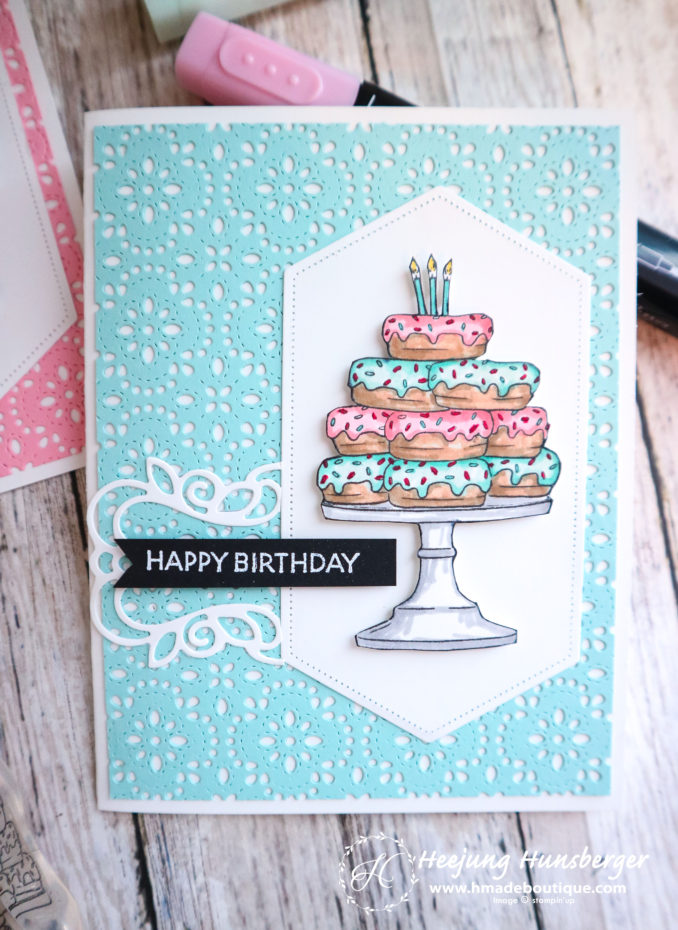 This card is perfect for the sweet people's birthday card.
I felt love in  this "Birthday Goodness" stamp set.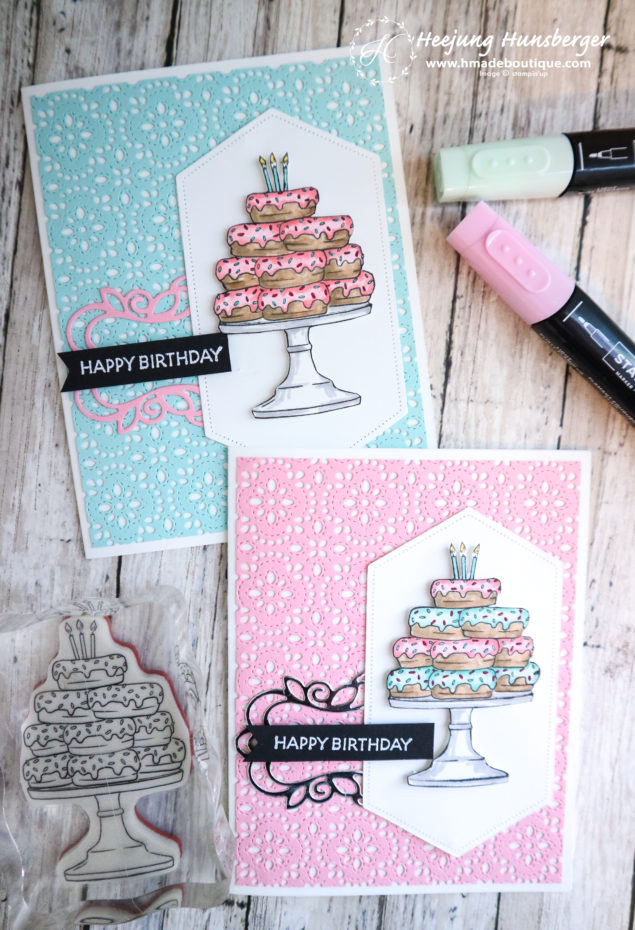 I will try to use another images of this "Birthday Goodness" stamp set soon.
I hope you can try this set soon too!