Beach Happy Birthday Card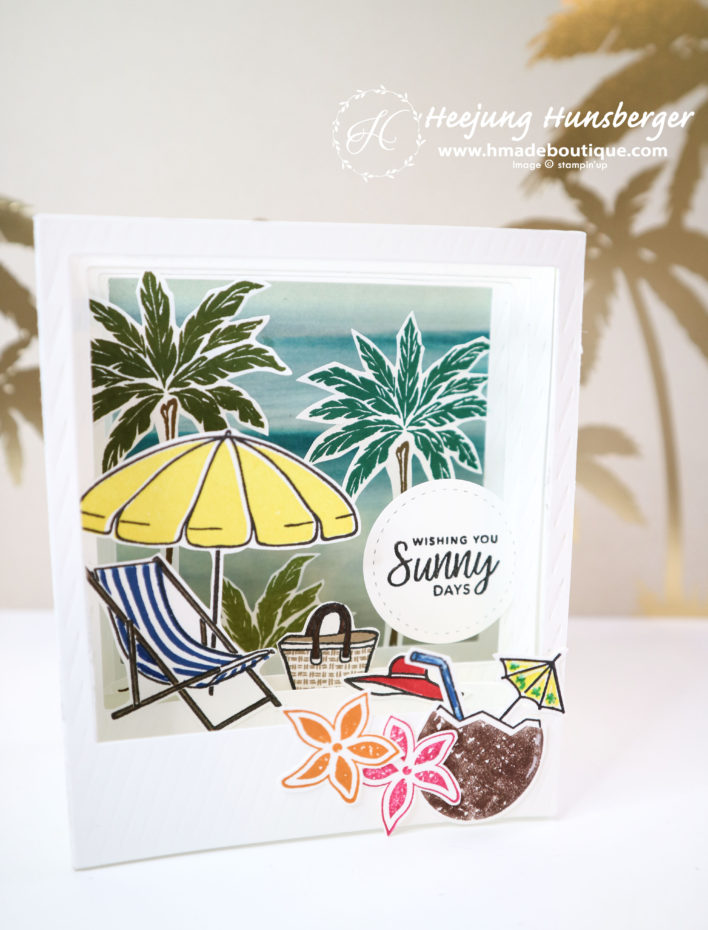 Hello,
I made this card for my mother in law's birthday.
She loves all Florida theme, especially she loves flamingo but I didn't have any of flamingo stamp set.  so I made this one instead of flamingo.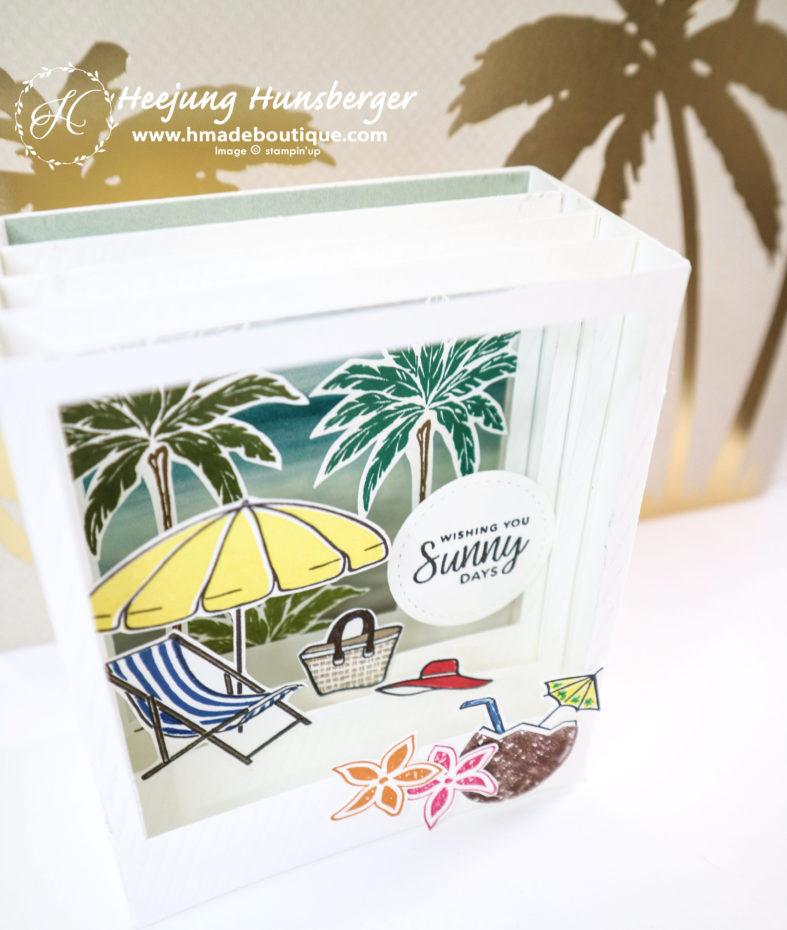 This card is diorama card.
To living in Florida, this scene is very ordinary scene but always we love this scene. This scene makes me relaxed.  I hope she feels same as me.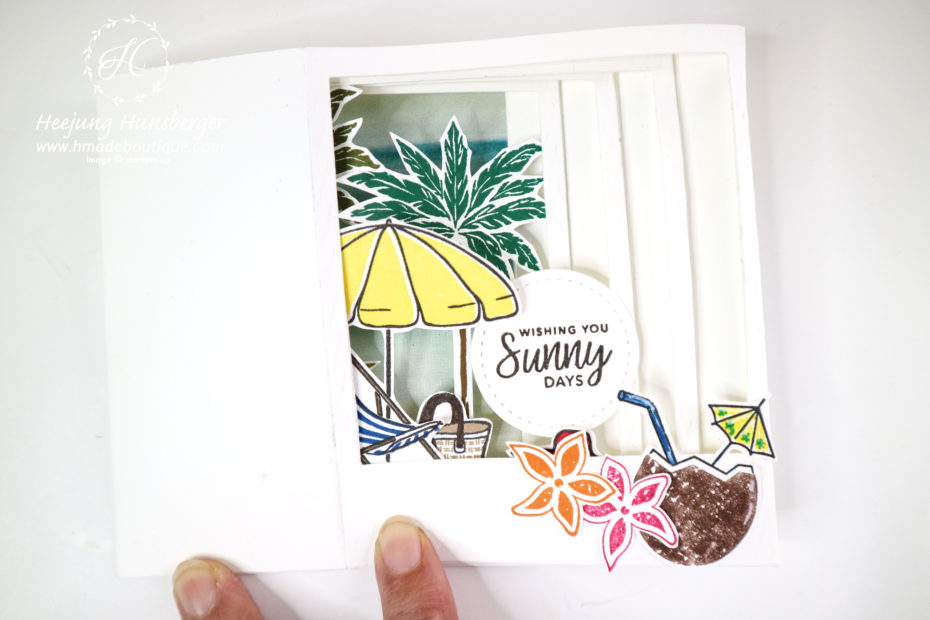 This look is when folded card.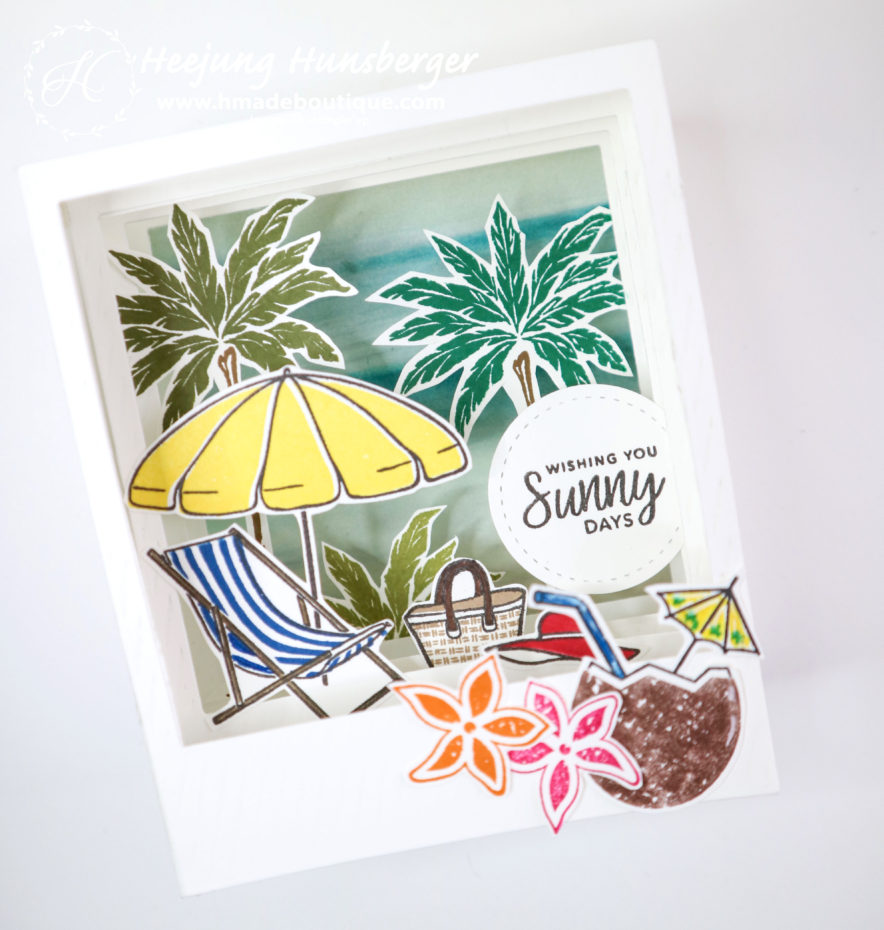 I used retired stamp set " Tropical Party" for the coconut drink on the front.
There isn't relax without drink on the beach! right?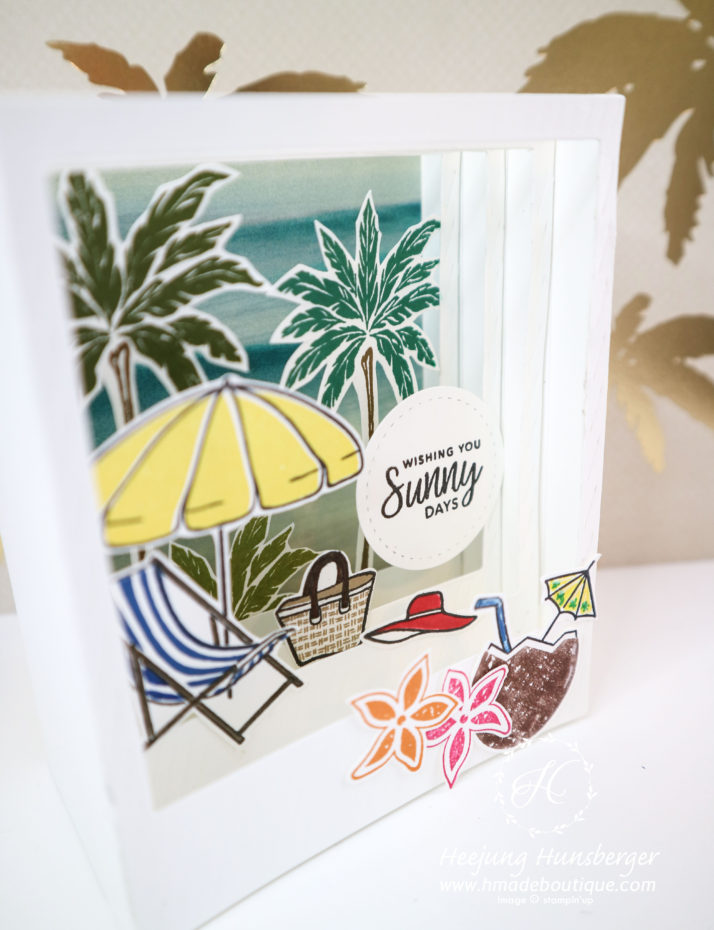 This diorama card made look real beach front than 2D card.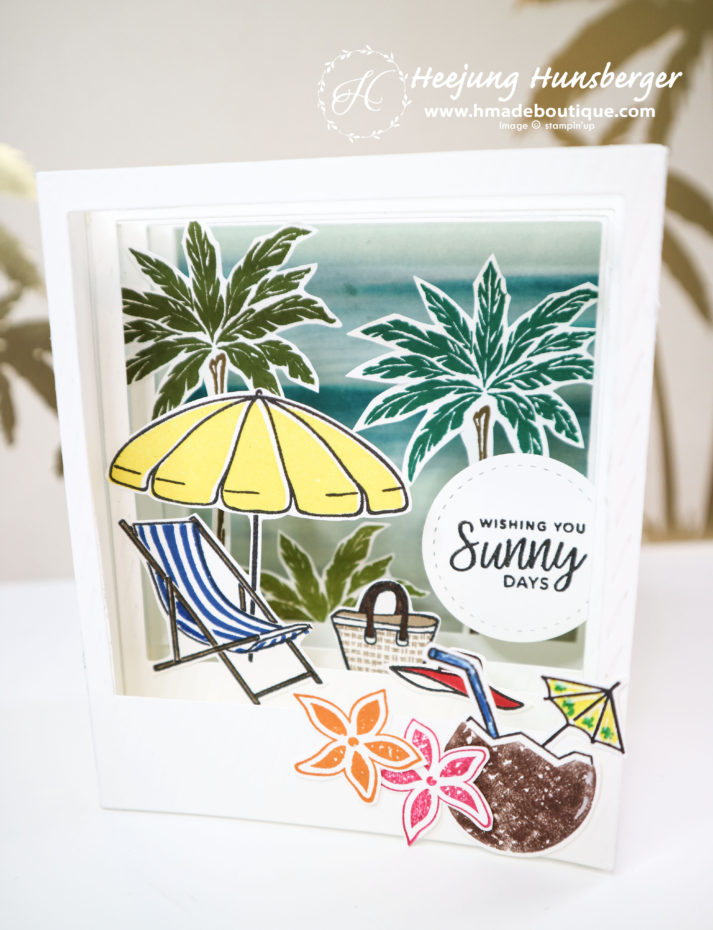 Is it super cute?
This card makes me at ease.