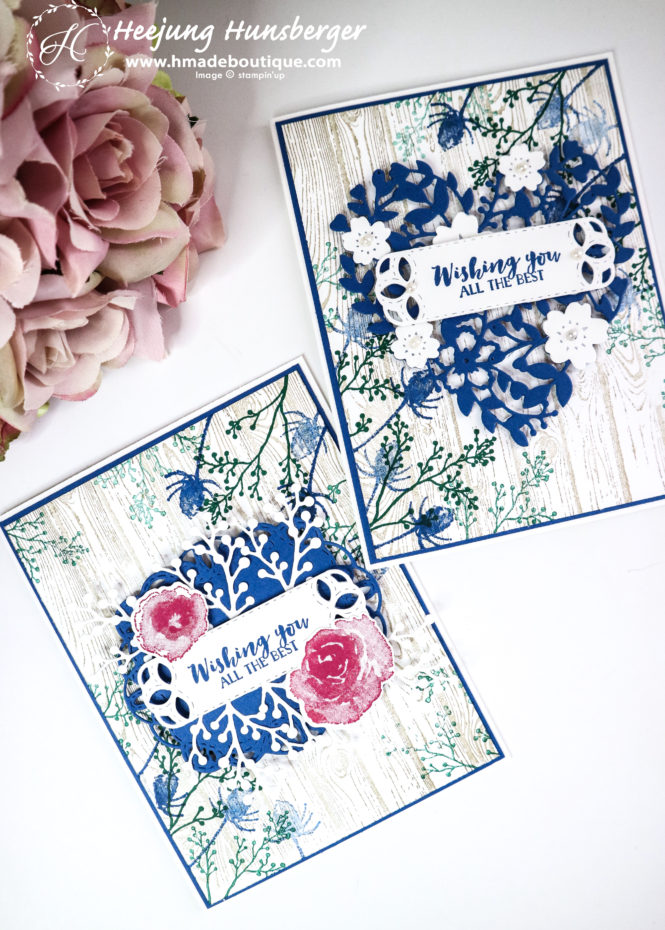 I made two wedding cards.
One of my instagram friend made card with Blueberry Bushel color and I wanted to try this color card for wedding card.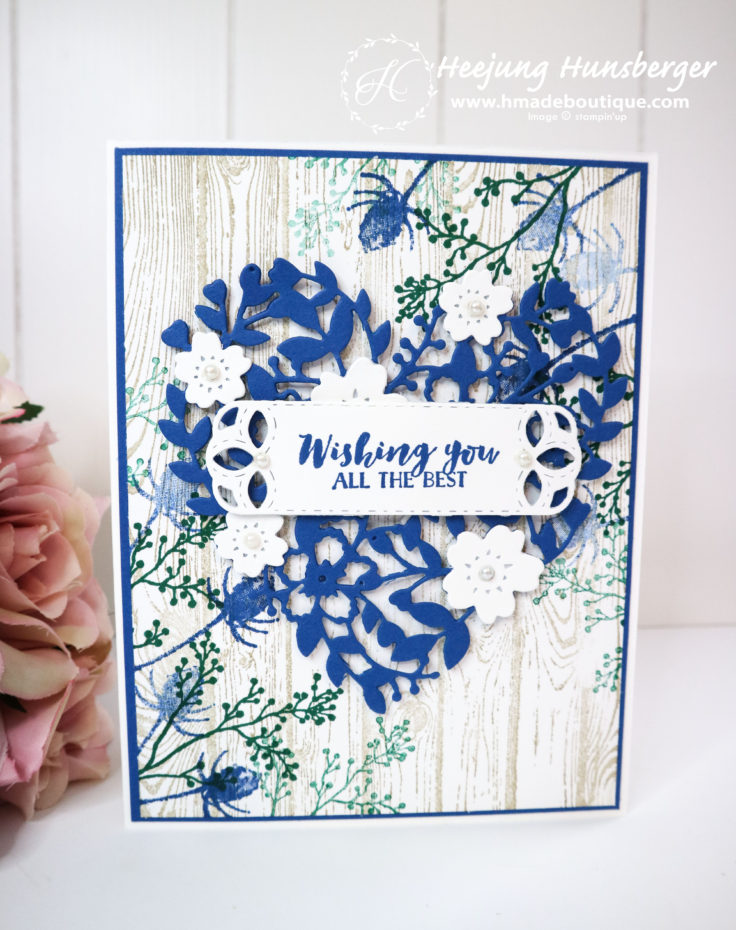 I made same back ground with Hardwood  background stamp. but  this card is used Bloomin heart die cut on the center of card.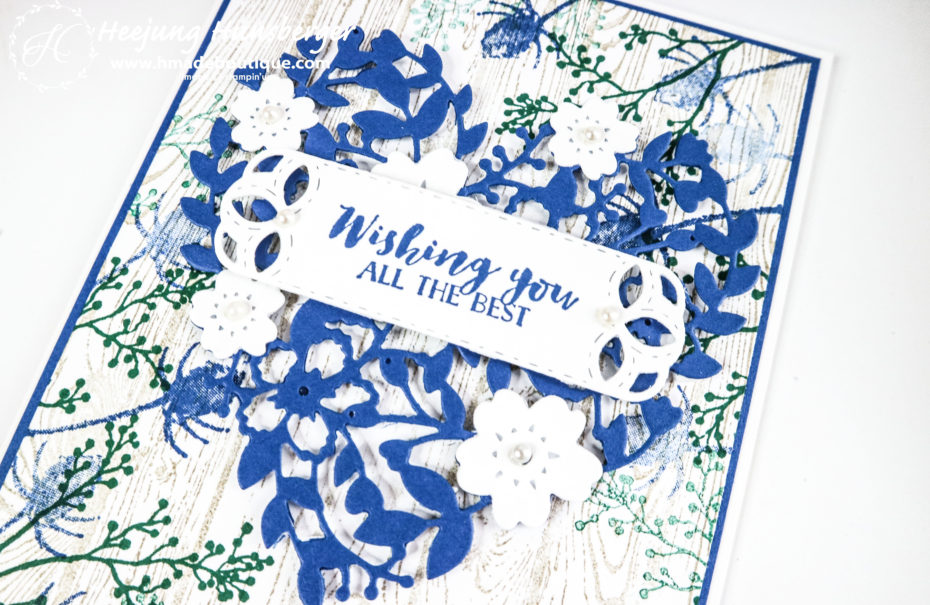 Used Blueberry Bushel card stock for the Blooming' Heart die cut.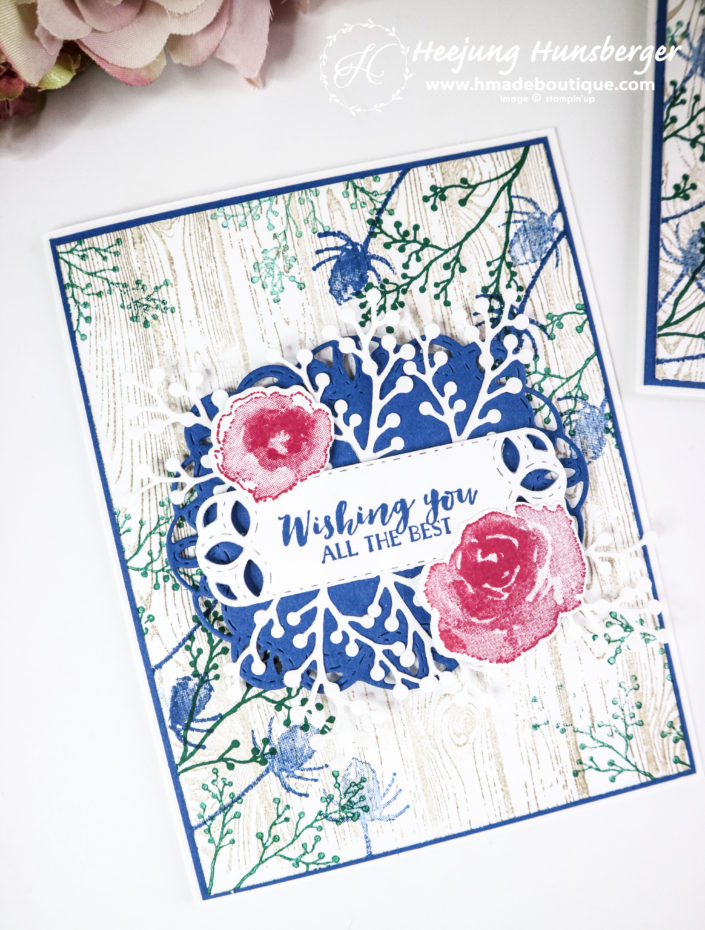 Used Stitched Labels Framelit die cut for the center and decorated with First frost flowers die cut for the different card.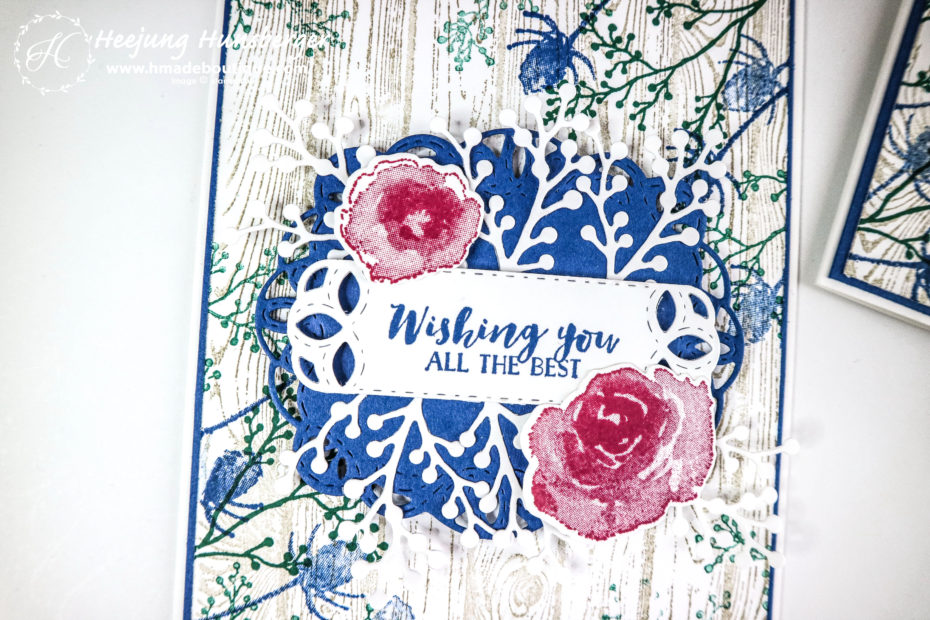 I love this First Frost set because all of images of stamps are very unique and can be use many of occasion cards.
Same layout, same color used for both, but difference is the centerpiece design.
You can see the difference of it.
I don't know which one is your favorite. It is hard to choose one for me because I like both of them!