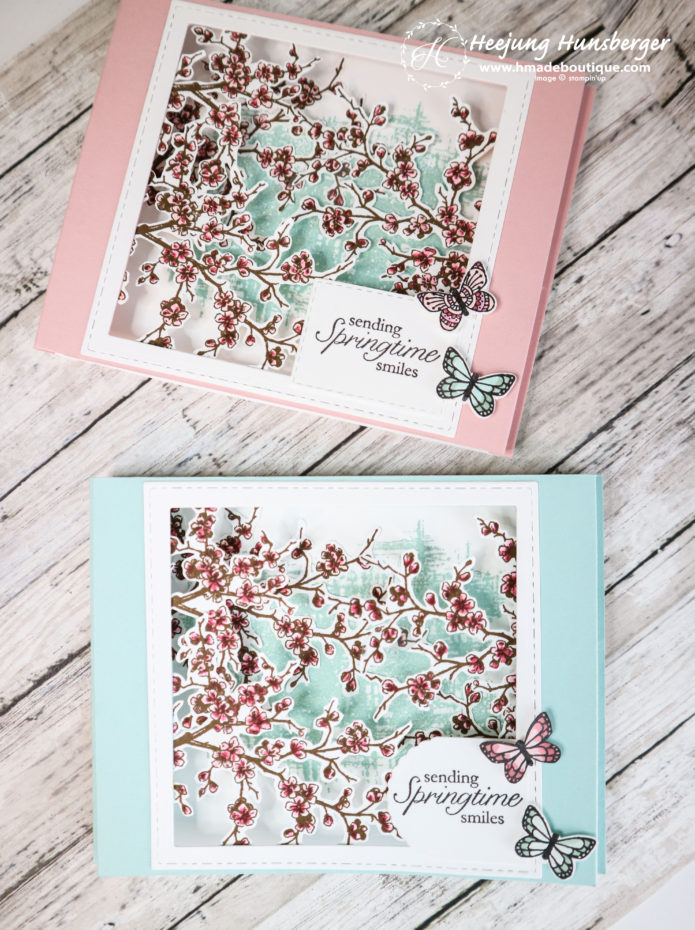 Since I can't enjoy real cherry blossoms in Florida.  I made my way to enjoy cherry blossoms.
This Ester Blossoms Stamp set is retired already so sad that new customer can't buy it anymore.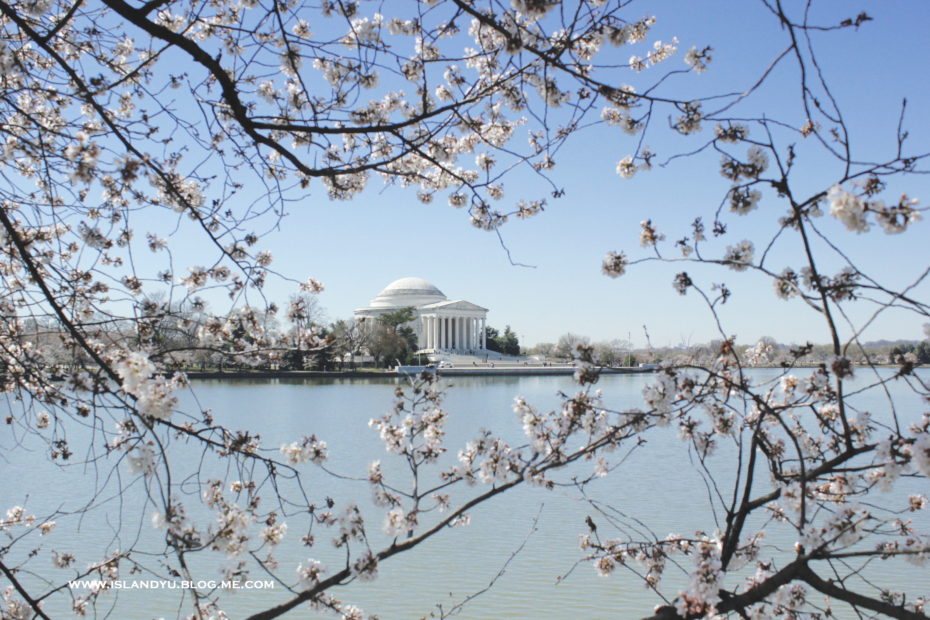 I visited Washington DC 3years ago and enjoyed real cherry blossoms. This picture is my favorite, and this picture inspired me to make the shadow box card with Easter Blossom.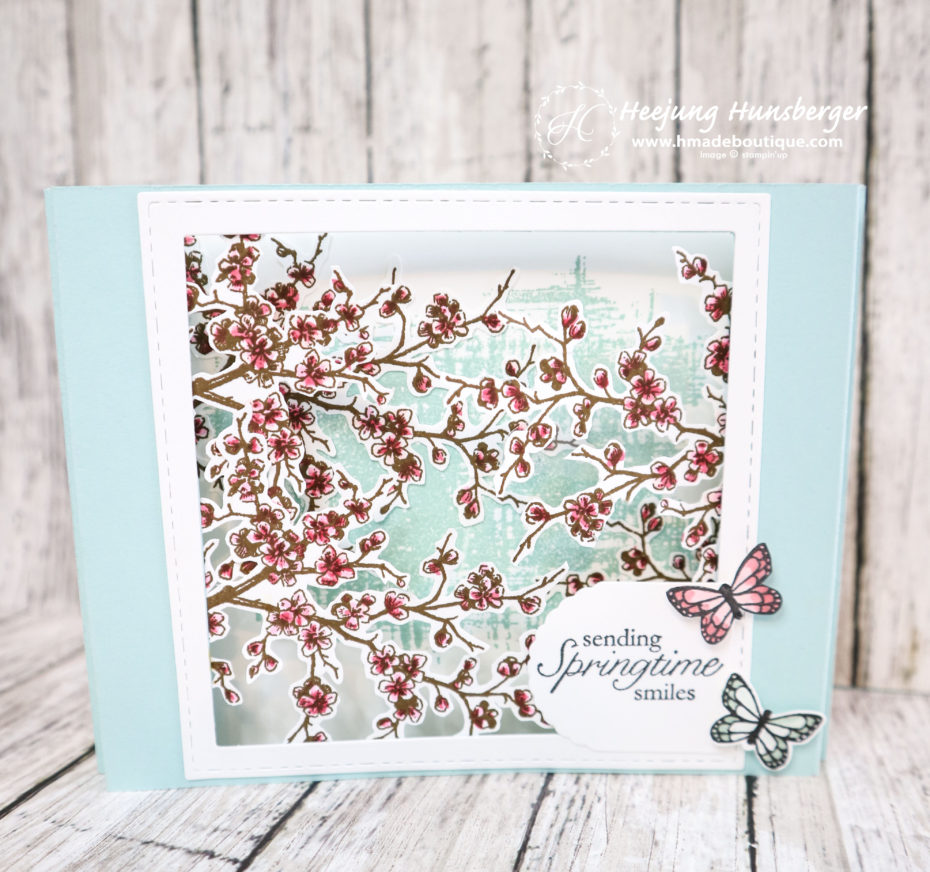 Does it feel similar to the picture above?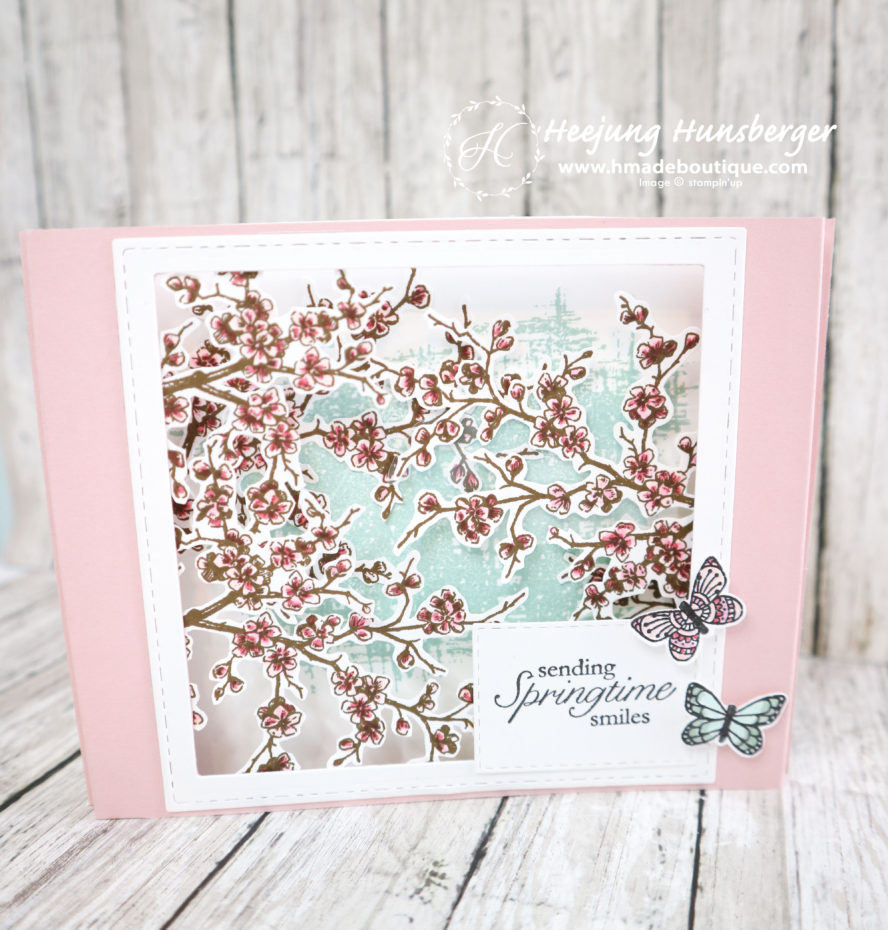 I used blushing bride color instead of pool party.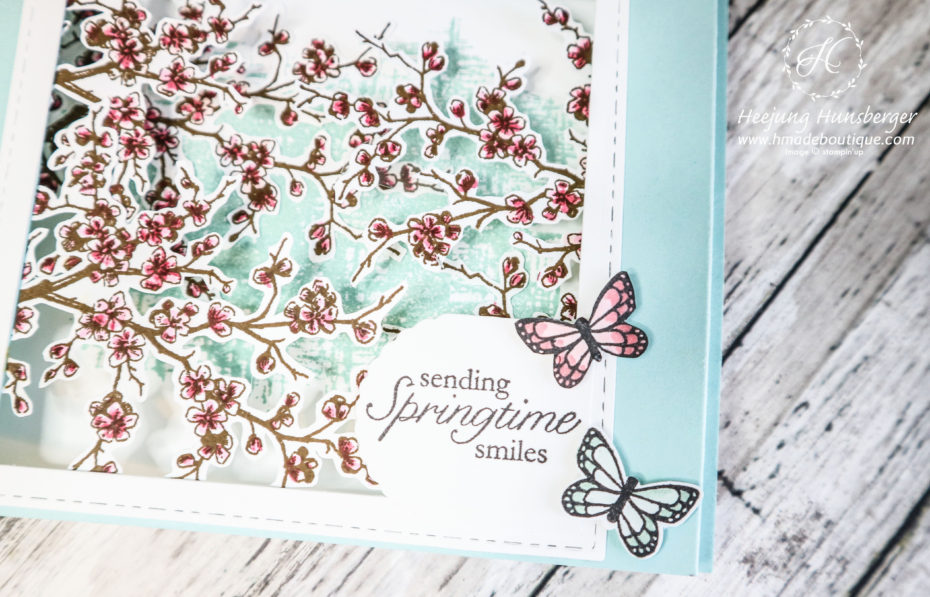 I used Butterfly gala stamp on the top of sentiment.
Shadow Box Card Template Sketch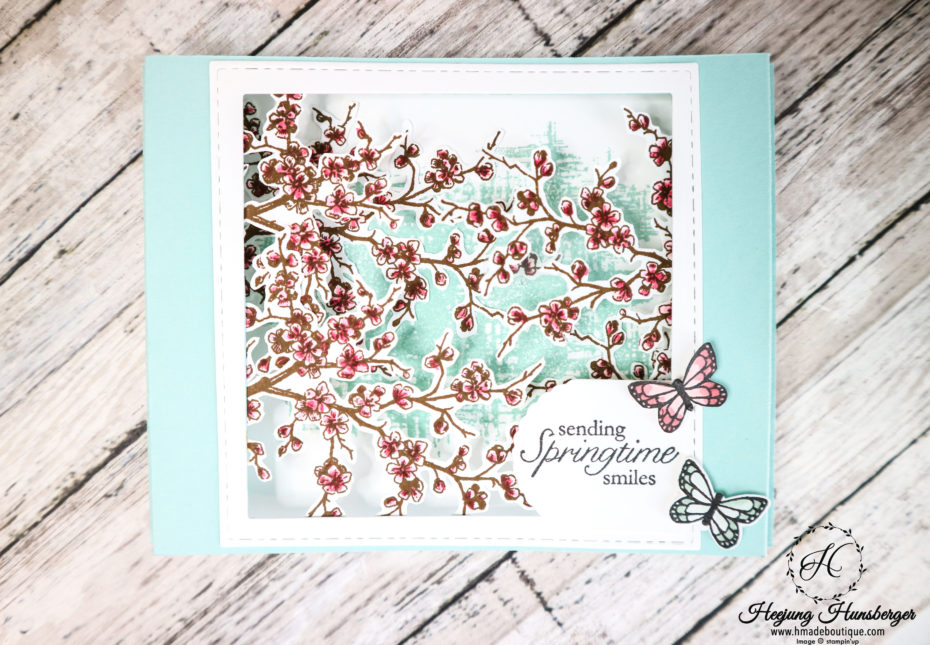 I made  three layers of cherry blossoms in the card, I think shadow box card is the best way to express cherry blossom festival.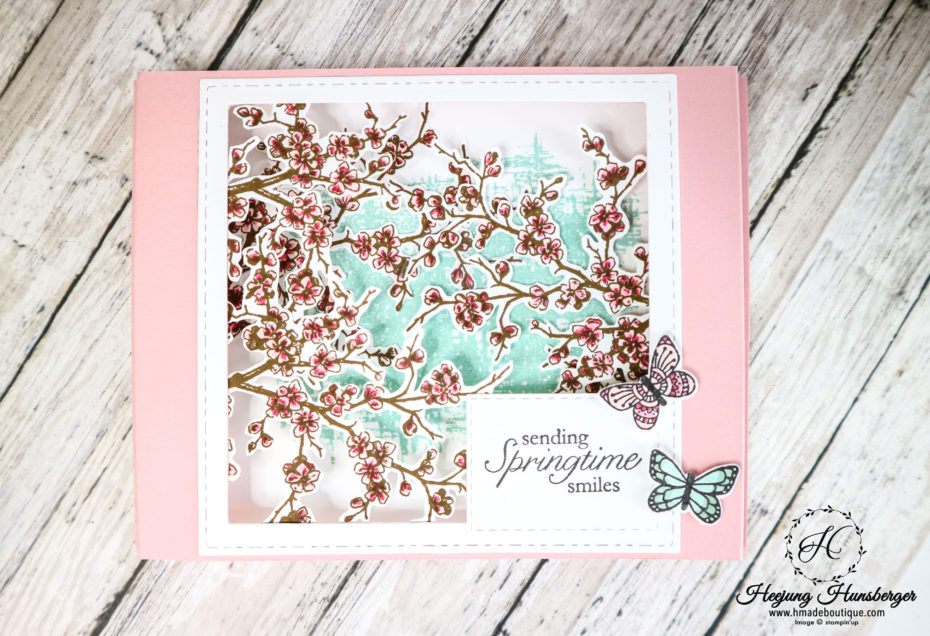 I prefer pool party color one but brushing bride color one is also lovely one.