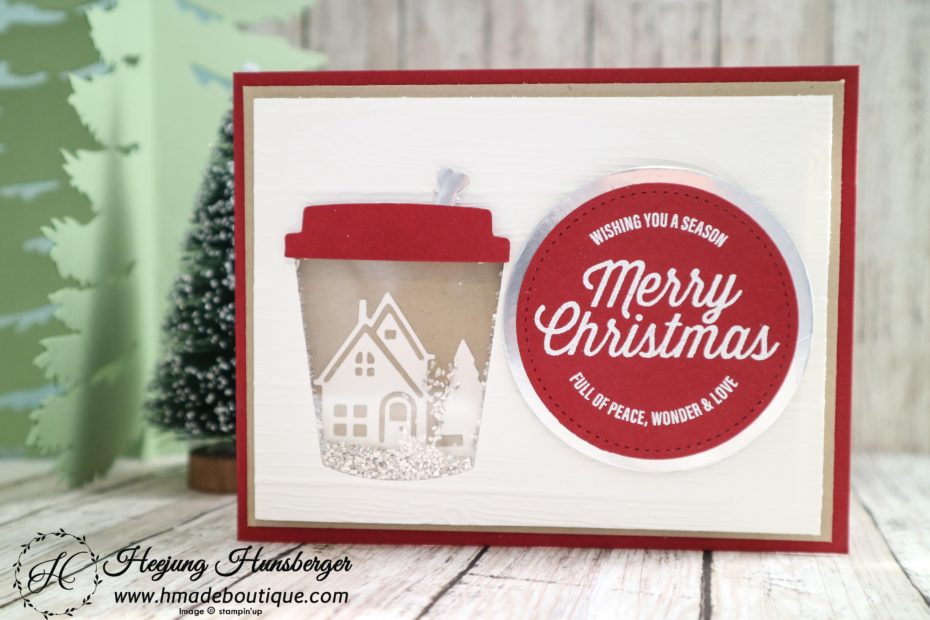 Hi Stampers,
Today, I made a Christmas card used with Coffee Cup Framelets, Home Town Greeting Edgelits and Farmhouse Christmas stamp set.
When I went to Starbucks the other day, I saw the seasonal design take out cup and it inspired me to make this card.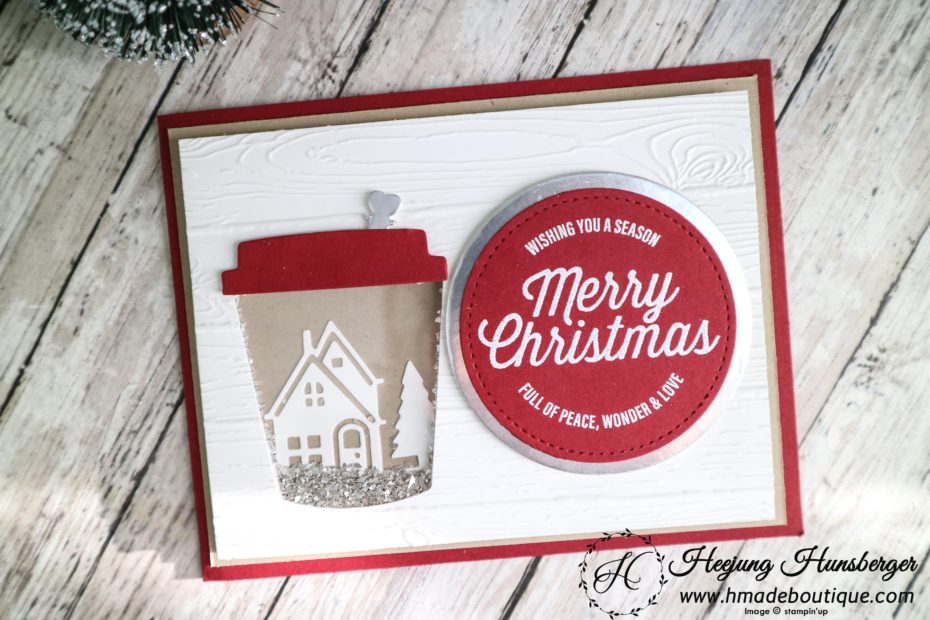 For stamp- Using Farmhouse Christmas Stamp set.
I used Cherry Copper color for the cup's rid and Christmas sentiment.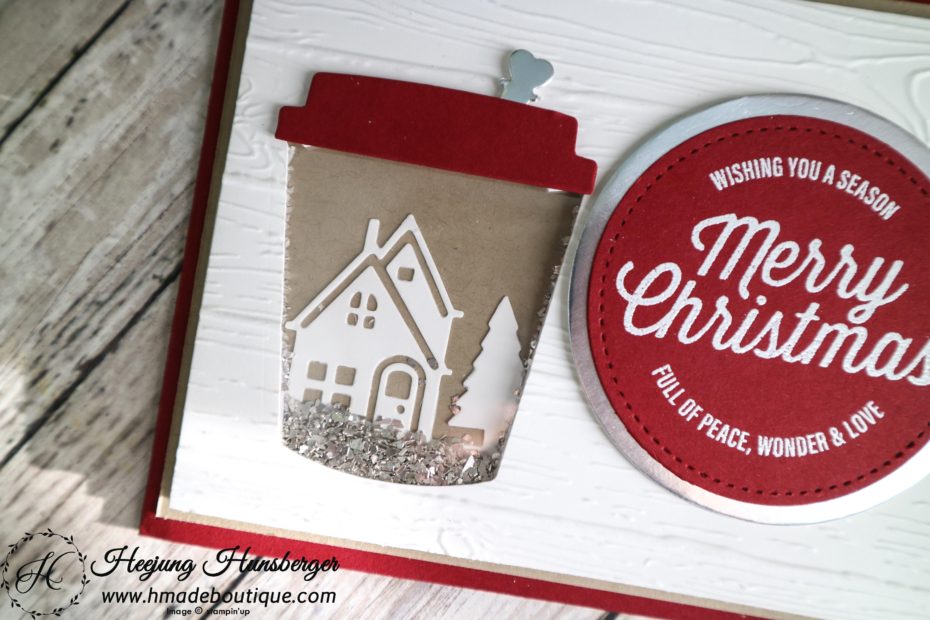 " A closer shot for Coffee Cup"
I used Silver Glass Glitter inside of the cup and the background of Cup image is the Home Town Greeting Edgelits.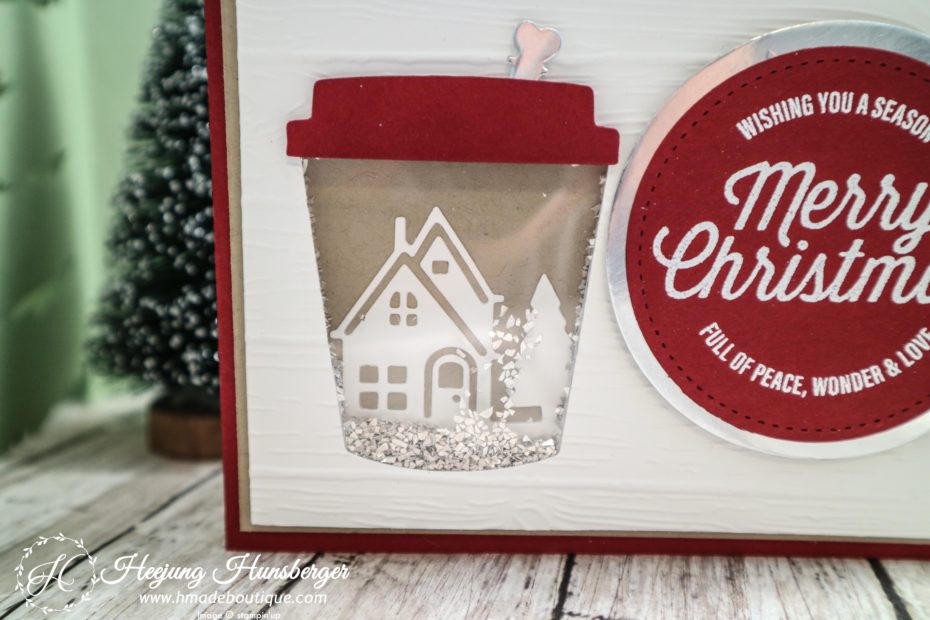 The Shaker card has always so much fun to shake it! 
I should make more shaker card this year so card receiver also have a fun with it.
Shop for supplies to make this project
Thank you for stopping by!