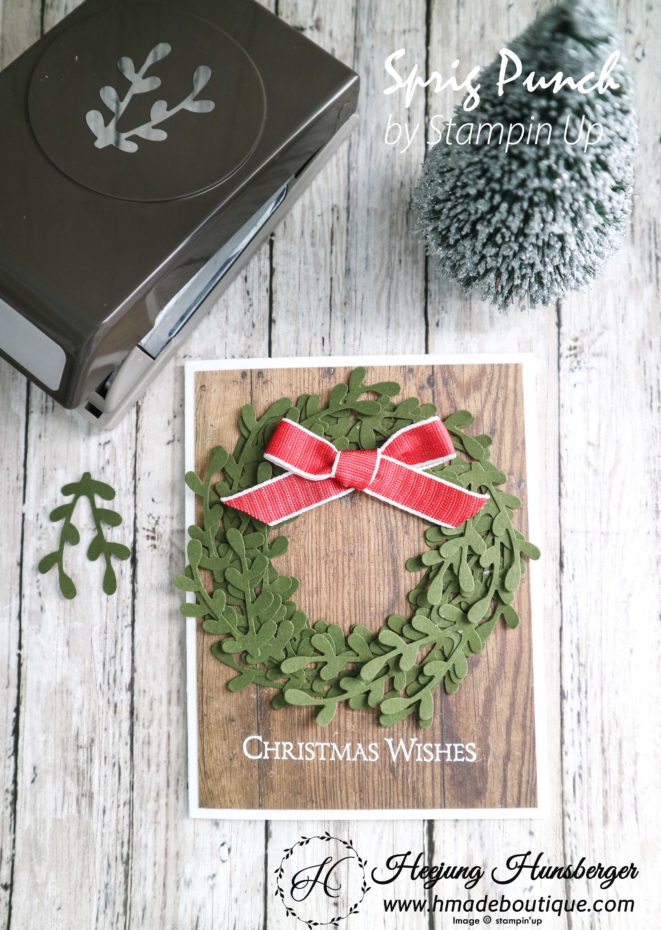 Hi Stampers,
I made a Christmas Wreath card made out of Sprig Punch from Holiday Catalog.
When I went to shopping at Target the other days, Many of  Home decoration goods were Farmhouse theme. I think the farmhouse theme is very popular these days and I want to make Christmas card with same theme color of farmhouse.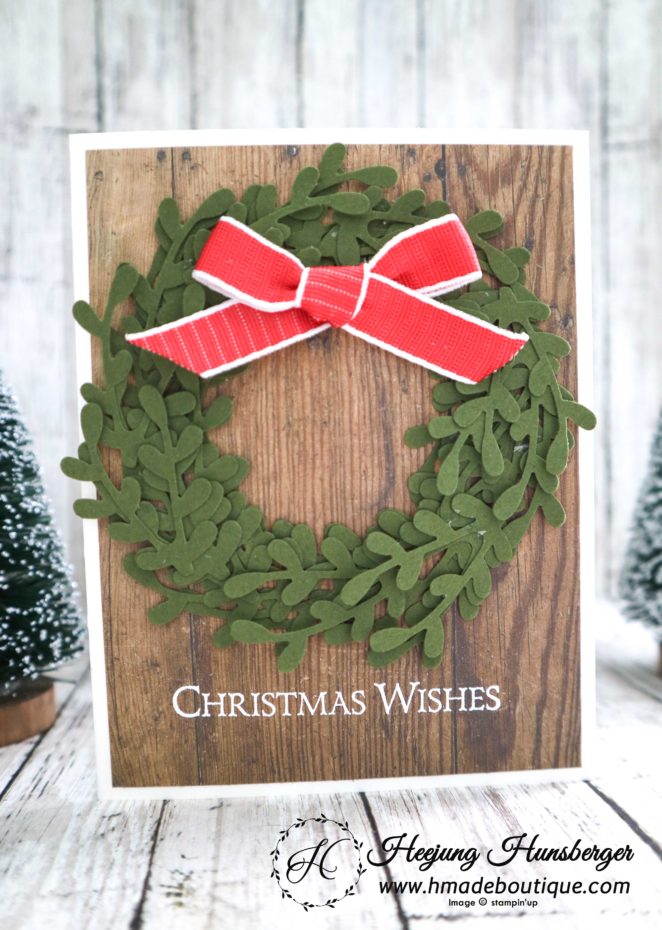 The main design of the farm house style is based on a natural wood panel, the point colors are dark red and dark green. and using black or white to highlight the colors.
So I used the Wood Textures Designer Series Paper Stack for the natural wood panel color on the card.
For the wreath- used garden green color paper.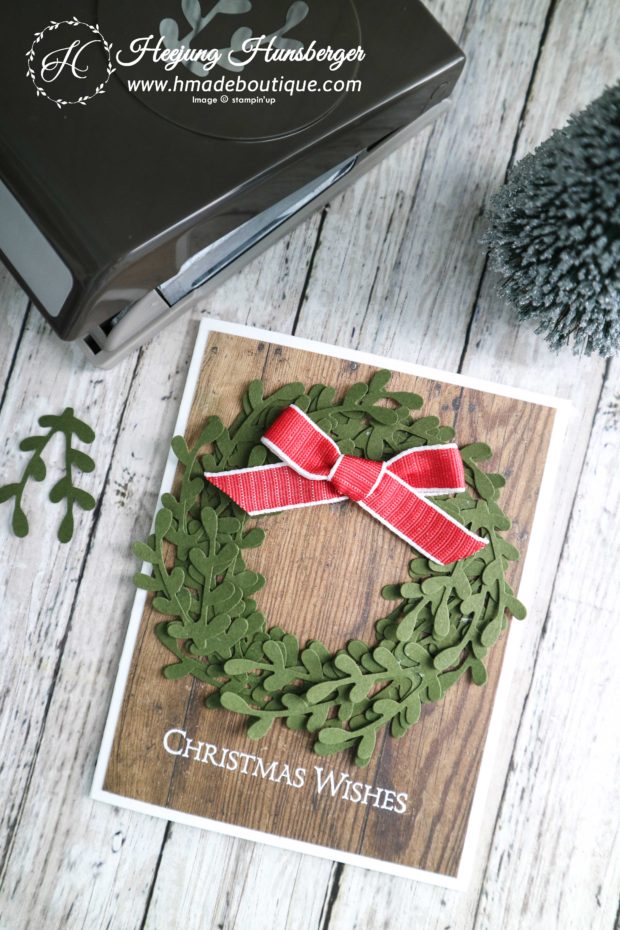 The Christmas message part was used in "Ornamental Pine" stamp set and white heat embossing was done.
Shop for supplies to make this project
Thank you for stopping by!