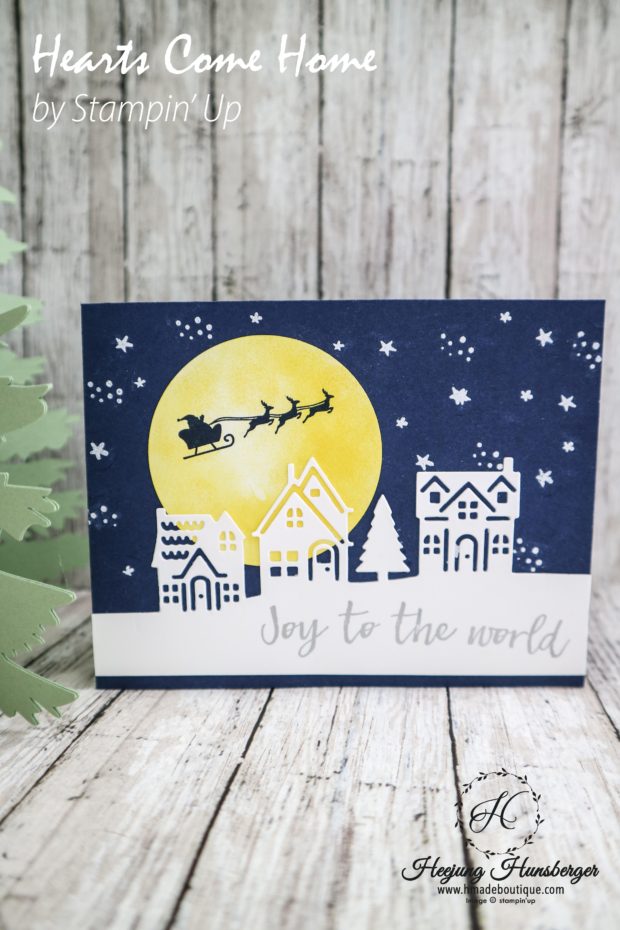 Hi Stampers,
It has been quite a while to make Christmas card since I had a craft fair last month.
I noticed that most popular card in the craft fair was the cards that used the hearts come home bundle set.
So I decided to make another kind of Christmas card used by Hearts Come Home Bundle set.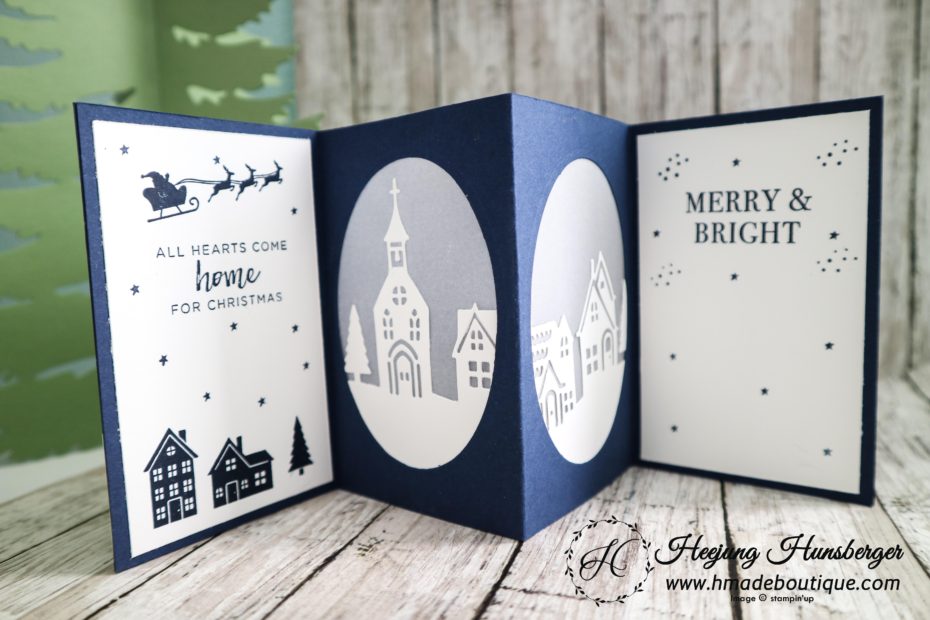 When you open the card, you can see  this lamp shade inside.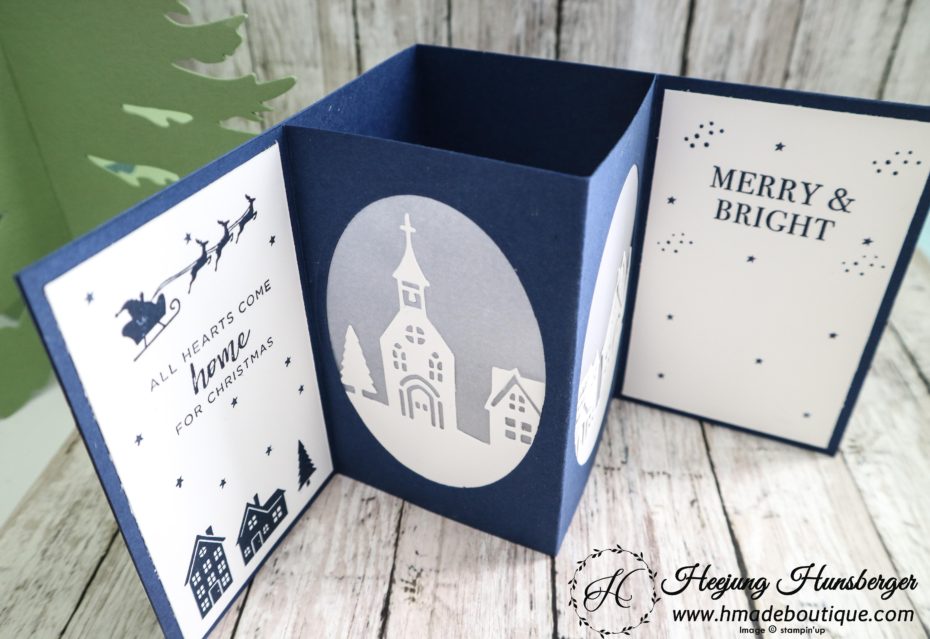 I had also much  fun to decorate the inside of card.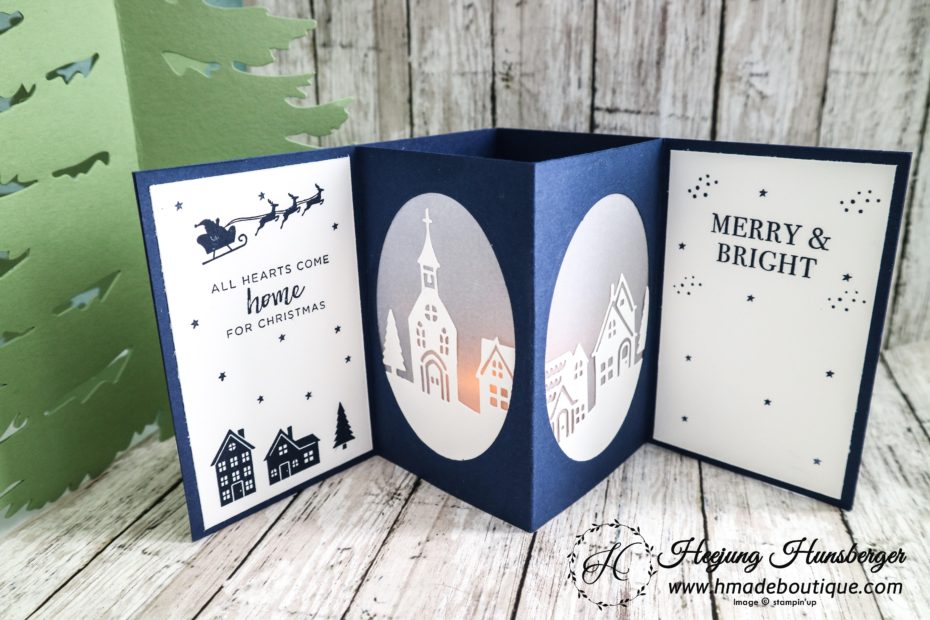 You can't  see the tea-light really well with daylight.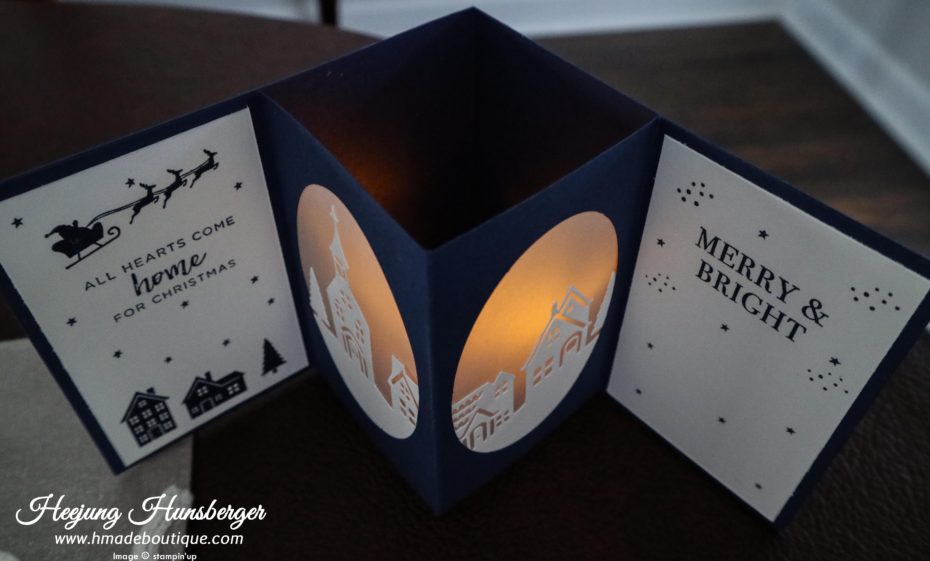 You can see it better without lights.
I think this card would be a good Christmas decoration as well.
Shop for supplies to make this project