Shaker Christmas Card-Farmhouse Christmas with Jar with Love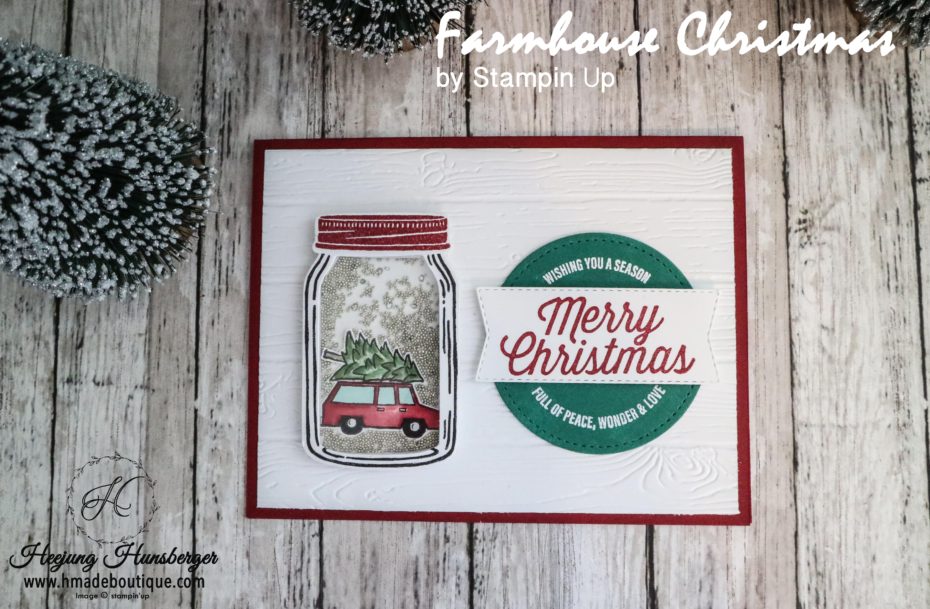 Hi,
I made a card with three different stamp sets as below today.
Jar of Love
Farmhouse Christmas
White Christmas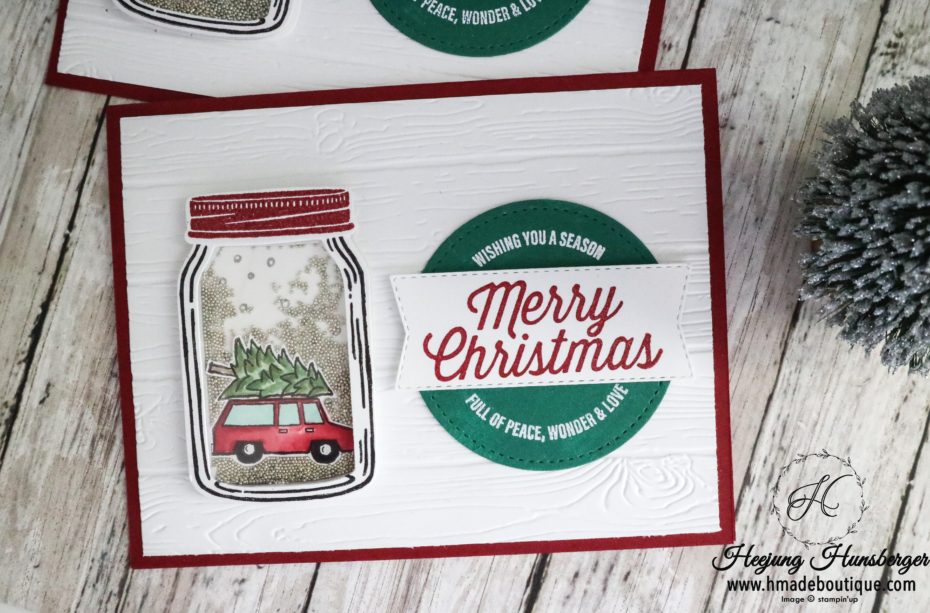 This card is a shaker card- when you shake the card, the micro beads will move inside of mason jar.
The red car with tree is from the White Christmas stamp set.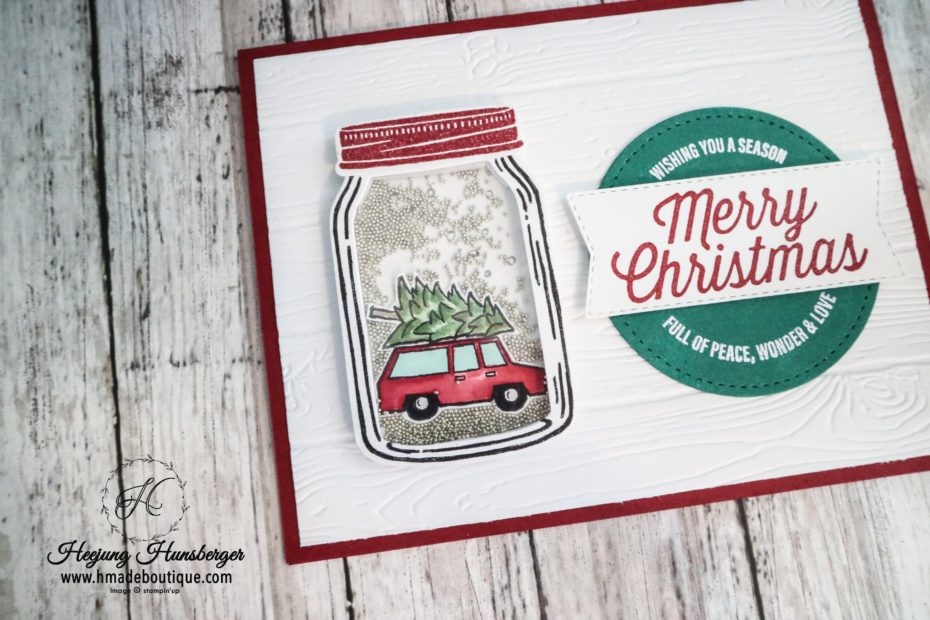 The Silver Micro Beads are retired item from stampin up few years ago. I thought, this will be great to use snow inside of jar.
You can use any of beads or sprinkles instead of Micro beads.
It is really fun to watch beads moving inside of jar.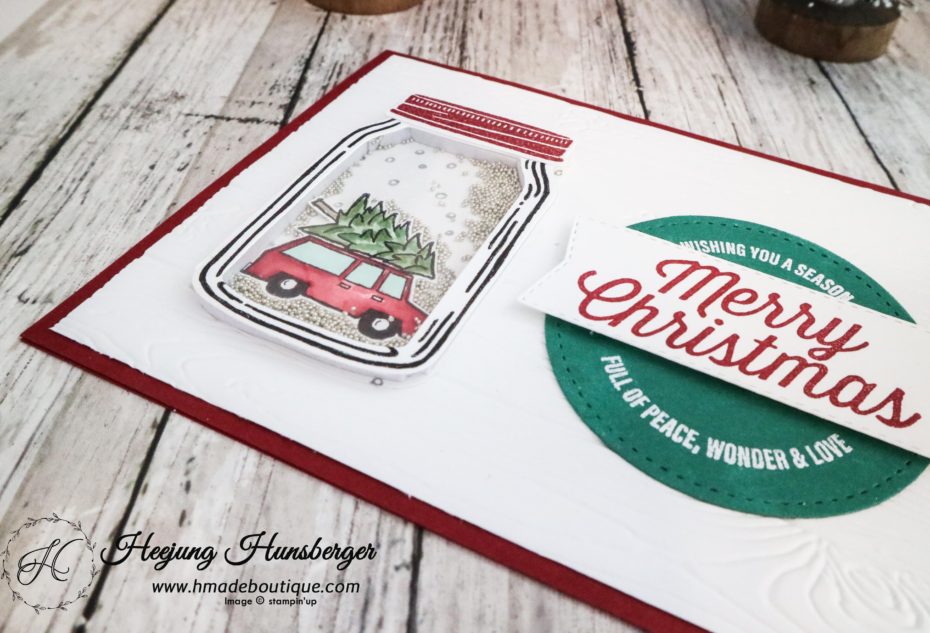 For sentiment, used a stamp from Farmhouse Christmas set.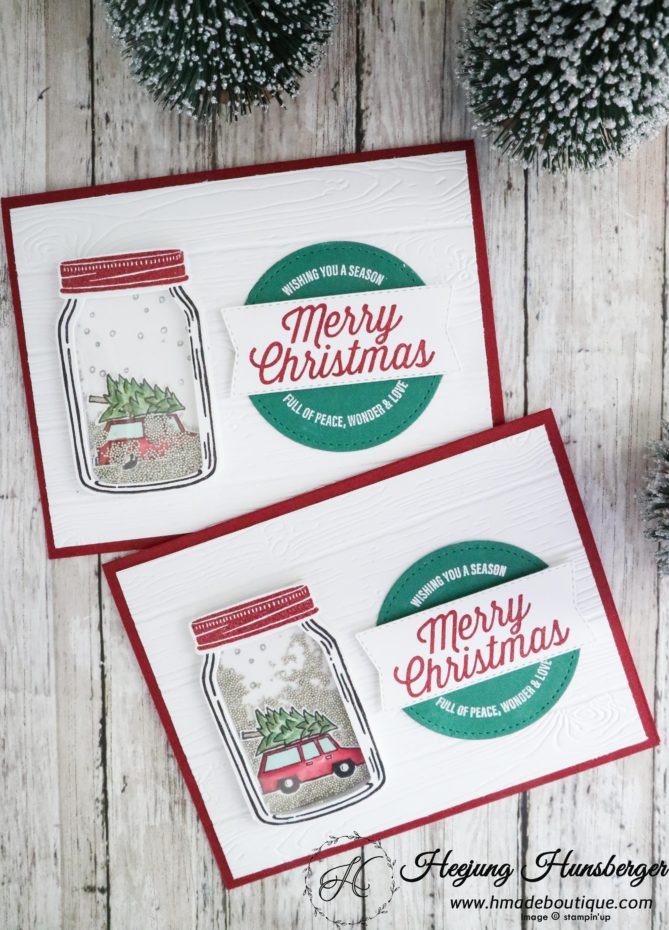 I always have so much fun to mix many stamp sets to make a card.
Shop for supplies to make this project
Thank you for stopping by!